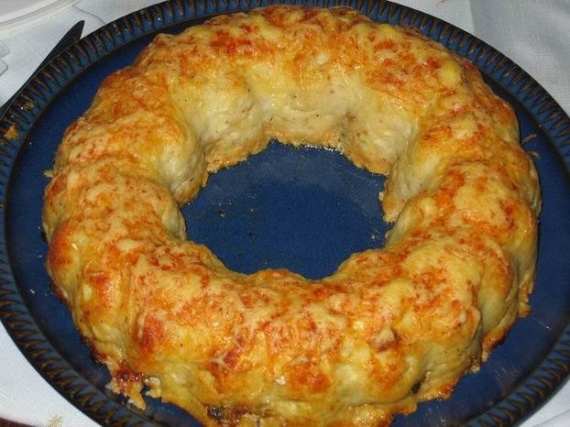 Products:
fish fillet - 600g
white bread - 2 slices
onions - 1 onion
egg - 1 pc.
milk - 1/2 cup
butter - 2 tablespoons
ground black pepper, salt, parsley - to taste
How to:
Fish fillets, onion rings, soaked in milk and squeezed white bread (loaf can) mince with pashtetnoy bars. The resulting minced salt, add pepper, lightly beaten egg and well mixed mass.
Add the melted butter, stir again. Molded stuffing in an oblong loaf, put it on a baking sheet sprinkled with breadcrumbs and bake in the oven until done, basting with sour cream.
Ready roll cut into slices, garnish with parsley and serve with vegetables.