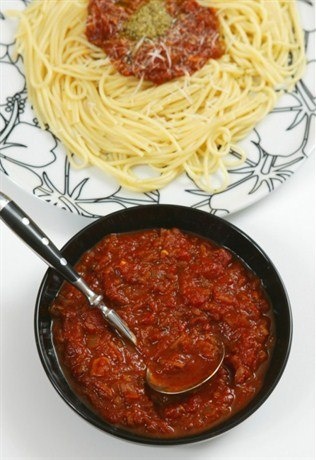 Ingredients:
Minced beef 1 kg
Celery 2 pieces
Carrot 1 piece
Onions 2 heads
Olive oil 100 milliliters
Tomatoes 500 grams
4 cloves garlic
Parsley to taste
Green basil to taste
Salt to taste
Ground black pepper to taste
How to:
1. Sauté in butter chopped vegetables: celery, carrot, onion and garlic. Add ground beef, tomato pulp, then spices, salt and chopped herbs. All mix well and stew on low heat until tender.