Perhaps you are one of those people for whom the sauce is an optional element of the dish, which sometimes takes a lot of time. However, look for example on Mediterranean cuisine.
Do not deprive yourself for more variety in the food serve even to the simple and familiar dishes sauce.
Cranberry sauce
This Swedish sauce is perfect for dishes of meat and poultry, but it will complement and vegetable casseroles. We suggest to add it as a topping to cereal, for example, rice and even served with ice cream, cheese and pancakes.
To prepare this versatile sauce you'll need:
500 grams of cranberries,
100 milliliters of port wine,
liter of water,
as well as 10 grams of starch,
200 grams sugar and cinnamon to taste.
Put cranberries in a saucepan, cover with water and bring to a boil. Drain berries in a colander, but do not pour the broth. You will need it later. The very cranberries mash until smooth puree, then add the wine, sugar, cinnamon and a bit of broth. Next you need to spread cranberry puree back into the pan, in the remaining broth, add starch, stir and pour it over the berries. Again boil the sauce and cook it on slow heat for 5 minutes, stirring constantly.
Sauce of red currant
Another berry option is the sauce with red currants. To sweet dishes it is not suitable, because it includes onions and mustard, but as a complement to meat and poultry is a great option for cooking that you will need 2 cups of red currants, 1 tablespoon brown sugar, 1 tablespoon of butter and the same of Dijon mustard, a small onion, 3 cloves, salt and pepper to taste.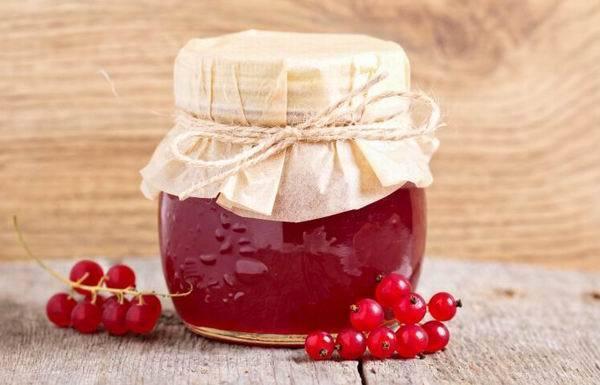 First preroute red currants and place it in a pre-heated with butter the pan, adding the peeled and chopped onion. Simmer the sauce until it thickens, leaving a pot of cloves to give a special taste and aroma. In the end you will only need salt, pepper, add the Dijon mustard and mix everything carefully.
Tomato dip with almonds
This sauce will complement your simple vegetable snacks and healthy sandwiches. In addition, it is possible simply to dip bread pieces, crackers or homemade chips. To prepare it, take 400 grams of ripe tomatoes, ¾ Cup of almonds, ¼ Cup of olive oil extra virgin, garlic cloves, a tablespoon of ground paprika and the same of balsamic vinegar and lemon juice, and ½ teaspoon salt and chili pepper flakes.
Slice the tomatoes cubes and place in blender. On a dry pan fry the almonds and add it to the tomatoes along with all remaining ingredients except olive oil. Whisk until smooth. Next, add the oil and mix well. You should now have a sauce resembling the consistency of sour cream.
Sauce "Alfredo"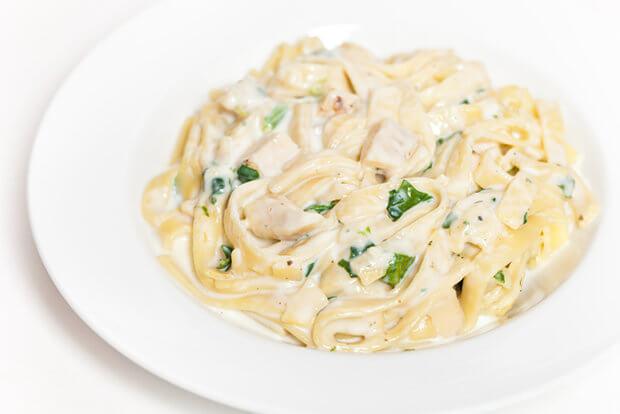 Italian sauce "Alfredo", named after the chef first prepared it is best combined with fettuccine pasta. In addition, he will help you out, if your favorite dish of chicken was suddenly dry. Simply add this sauce — and the problem is solved. However, the type of cheese specified in the original recipe, it is not easy to find outside Italy, so there was another, more simplified recipe.
You will need 100 grams of cheese, 500 ml of whipping cream 70 grams of butter, a couple cloves of garlic, salt and pepper to taste. It melted in a saucepan on low heat the butter, add the peeled and chopped garlic, but not cook it, otherwise it will be a bitter taste. Then pour into a saucepan the cream and cook, stirring constantly, until thick. At the end add the grated Parmesan and a little warm so the cheese is completely dissolved.
Pesto with pistachios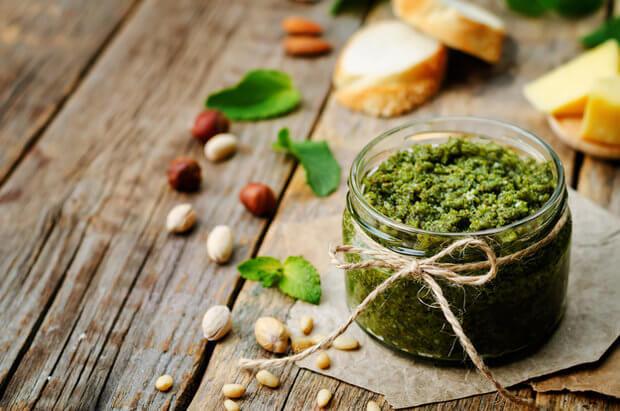 The original version of the pesto, and classic, suitable for vegetable salads, as a complement to pasta or sandwiches. You can use it as a dip, feeding a snack with chips or crackers. To implement this recipe, take ½ Cup olive oil, 1/3 Cup peeled pistachios, ½ Cup mint leaves, ¼ Cup grated Parmesan, about 1.5 tablespoons of orange zest and a little salt.  
3 recipe of the dishes made from apples for those who don't know what to do with the harvestLeo Babauta: What to replace harmful foods in your diet
Put all the ingredients in a blender and grind to obtain a homogeneous sauce. As you can see, all very simply and quickly, but the taste of familiar dishes will become more intense, and you will pass for a real culinary guru.published    
Source: lady.tut.by/news/food/511003.html