Word sauce (FR. sause) is derived from the Latin verb "salire" — "salt", because before sauces acted as a salty seasoning to the main dish.
Well, in a more sublime sense, the sauces is a luxury apparel food, the apotheosis of culinary alchemy, a creative breakthrough and an endless opportunity to Express yourself and be creative!
Great deli Antelma Brij-Savarina stated:
"You can learn how to cook and fry, but to learn how to make the sauce, for this you need talent, and this talent needs to be born."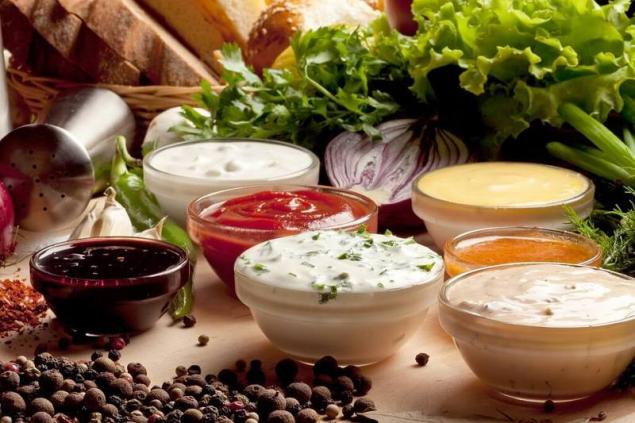 A good sauce makes the food taste and flavor, and in the case of healthy nutrition, when the original source ingredients are not very dominant at all "makes" the dish!
Sauces in cooking, play the role of scarves in womens wardrobe. A few basic meals (outfits) will look unusual and new way!
There is a huge variety of different sauces. Only in France there are more than 3000!
So I want to invite you to dream up on sauces, not the usual, and very useful, tasty and simple to prepare.
Sharing my collection of sauces.
1. Sauce "Macrobiotic" with miso
Brand dietary, tender and rich in flavor palette. It can be added to buckwheat or rice pasta or any garnish.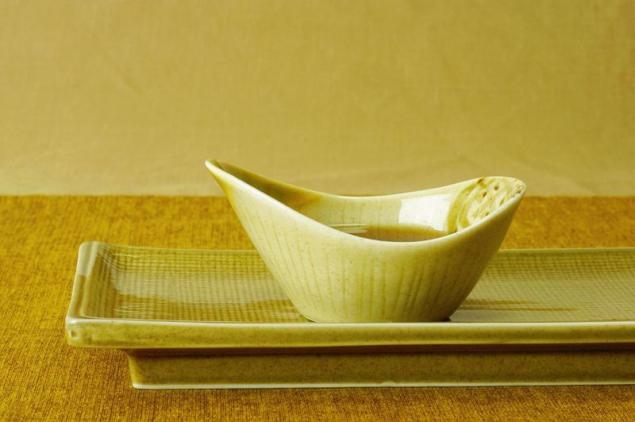 For the sauce mix:
2 tbsp miso
1\2 Cup vegetable broth or water
1 tbsp grated ginger
Stevia to taste ( you can use honey or maple syrup)
1 tsp Apple cider vinegar.
2. Sauce Ginger
Ginger is extremely useful in many diseases. Just to list all its healing properties will need to write a treatise. Ginger improves the taste of many dishes and, in particular, even desserts.
Ingredients:
Ginger root - 50 g, cut into pieces
Apple green — 1 PC, cut into cubes
Lemon zest — 1pc., cut into slices
Honey (maple syrup or stevia) - 1st.l.
All together, grind in a blender until smooth. To serve chilled.  
3. The Sauce Is Nutty
Pine nuts are a great source of much needed essential fatty acids W3. And the taste is just a real treat. Goes well with vegetables, fish and seafood.
Ingredients:
Garlic — 7 cloves
Pine nuts — 100 gr.
Lemon zest — ½ lemon
Maple syrup — 1 tbsp
All of the ingredients together and grind in a blender. You can add olive or any other vegetable oil is cold pressed to obtain the desired consistency.  
4. Green sauce "Tropical"
Tasty cream! Maybe a separate dessert and seasoning.
Ingredients:
Kiwi — 1 PC.
Lemon peel — 1 PC.
Celery — 1 PC.
Avocado — ½
Maple syrup — 1 tbsp
All put in a blender and make a homogeneous mass.  
5. Sauce "Sunny" pumpkin
Pumpkin for this sauce is used raw, and the sauce is very rich in antioxidants, juicy and extremely delicious!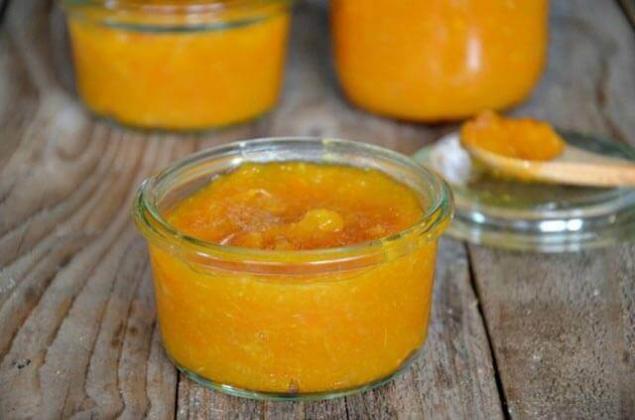 Ingredients:
Pumpkin — 200 grams.
Carrot — 1 PC.
Orange — 1 PC.
Mango — 1 PC.
Salt, black pepper, vegetable oil extra virgin to taste.
Mix in a blender all the ingredients and serve the sauce chilled.  
6. Spicy sauce "Adjika"
Alive and very tasty seasoning. Especially suitable for those who can't do without ketchup. You can cook it on, making it less sharp.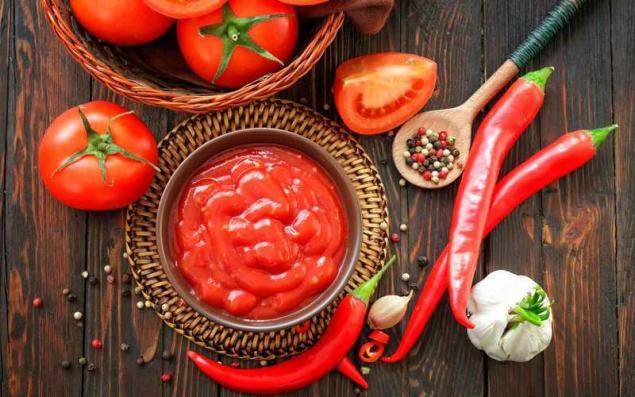 Ingredients:
Carrot — 1 PC. (medium)
Tomato — 1 PC.
Red pepper — 1 PC.
A red Apple — 1 PC.
Garlic — 7 cloves
Honey or maple syrup — 1 tbsp
Olive oil — 50 gr.
Lemon peel — 1 PC.
Black pepper or chilli to taste.
 
Grind all ingredients and mix in blender.  
Also delicious: How to cook amazing Bulgarian sauce chutney How to cook Canarian sauce, mojo: 7 recipes
All recipes sauces — just the invitation to creativity, add, replace, try, based on what is in the fridge, and your mood at the moment.
Sauces like no other dish able to reveal the alchemical essence of cooking!  
Cook with love ! Bon appetit!  
Author: Julia Reznikov  
P. S. And remember, only by changing their consumption — together we change the world! ©
Source: www.vitateva.ru/,pages,83