Avocado oil for hair is an effective natural remedy with extraordinary properties. It is widely used in cosmetic industry, very popular in skin care, but a significant result in hair care, with a forecast any type. Mask and tools that contain avocado oil have a regenerating effect, nourish and moisturize the hair on a deeper level, providing them essential components, revitalize and visibly improve the appearance.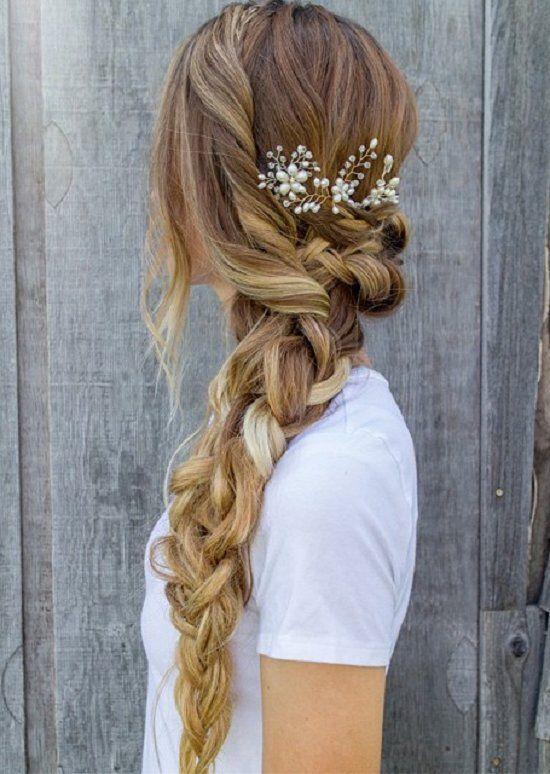 photo pinterest.com
Use avocado oil for hair.
In this truly wonderful remedy for hair wonderfully essential components: fatty acids, minerals, proteins, essential oils, vitamins (group B and A, E, D), amino acid, microelements and many other elements. All this brings the avocado to the properties of human subcutaneous fat and allows it to nourish hair follicles, helping to restore the structure of hair and return its natural beauty and health.
Avocado oil is indispensable in caring for dyed, damaged and excessively dry hair on the background of the systematic use of styling instruments. Regular application of this oil hydrates and nourishes the hair, stimulates growth, prevents hair loss, strengthening them, get rid of dandruff. Besides, positive dynamics in terms of split ends while using this product.
In the care and treatment of hair use unrefined avocado oil. To distinguish it from refined vegetable varieties by the color. Unrefined has emerald green hue with a pleasant aroma, refined, has a yellow color. The product is not scarce, so you can find at any pharmacy.
In addition to nutrition, hydration and recovery, avocado oil forms on the surface of the curls thin plenochku that protects them from the negative impact of environmental factors.
Ways to use avocado oil for hair.
Avocado oil can be applied individually, can be combined with other cosmetic and essential oils and used in the form of masks, depending on the problem with the hair. Clean oil provides nourishing, moisturizing, firming, regenerating and healing effect on any type of hair (with the exception, perhaps, are overly oily hair).
The perfect effect to the hair provides a combination of avocado oil with castor, burdock, olive, macadamia, jojoba oil, essential oils of rosemary, ylang ylang and chamomile.
Avocado oil provides the hair with the return of lost luster, elasticity, smoothness, manageability and soft. Only need every time when washing add a drop of oil in a shampoo or conditioner that match your hair type.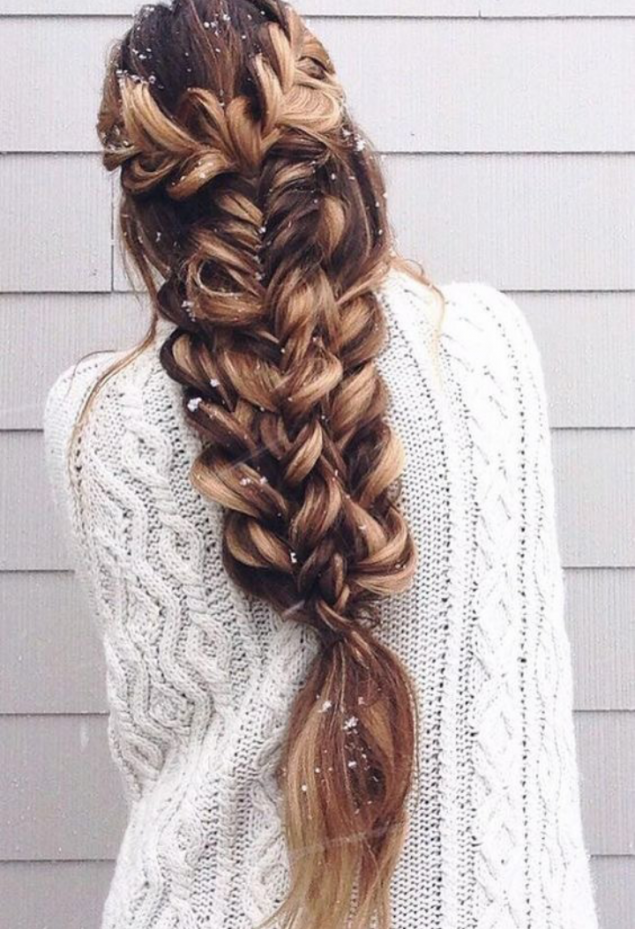 photo pinterest.com
Recipes hair masks with avocado oil.
The mask must be done for half an hour or an hour before washing your hair. Avocado oil (two tablespoons) must be preheated (this is a must do in any recipe), then spread on all length of hair, massage into roots and scalp. On top of wrapping food with plastic and wear a bath cap or wrap a towel (warm scarf). After a time the head a good wash with plain water with shampoo. This mask helps to prevent hair loss, nourishes and strengthens the hair, nourishes with moisture. Preventively this mask is recommended every seven to ten days. For therapeutic purposes, the mask should be done every four days, depending on the condition of the hair.
And here is a recipe that helps
strengthen weak and dull hair
: two or three tablespoons of avocado oil (including length and thickness of hair) combine with essential oils of rosemary, ylang ylang, Basil and chamomile taken one drop. The mask can withstand half an hour.
And this face mask
will make your hair elastic and manageable, additionally, it stimulates the growth of:
connecting a tablespoon of avocado oil and jojoba. The resulting mixture to enrich five drops of oil rose wood.
For severely dry and weakened hair
to the previous mixture to enter the egg yolk, a teaspoon of mayonnaise and the juice of half a lemon. After half an hour wash your hair the usual way, i.e. using shampoo and conditioner.
For hair restoration, nutrition and the prevention of
effective face mask: beat egg yolk with two tablespoons of honey, preferably in liquid form, add one tablespoon of avocado and jojoba. This mixture should be applied for ten minutes on a clean and lightly squeezed water from the hair, rinse first cool and then warm water.
In order to
restore dry and damaged hair
, use this mask: mix avocado oil and wheat germ (enough for one tablespoon), add three to four drops of ylang-ylang. Keep the mixture on hair for forty minutes, and then wash in the usual way. After three treatments you will notice dramatic changes with your hair.
For these purposes you can use this composition: mix a tablespoon of olive oil with two tablespoons of avocado, add the beaten egg yolk. Ready mix enrich five drops of rosemary oil. The mask can withstand half an hour.
And this face mask gives
good results in the care of curly hair, and permed
: warm avocado oil combine with essential oils of Basil, rosemary, black pepper and ylang-ylang. Composition to withstand forty minutes.
The hair
is recommended to be applied once a week mask from the oils of olive and avocado, taken a tablespoon. After twenty minutes, rinse.
For hair restoration
is also effective to use such a composition: mix a tablespoon of avocado and burdock. In the mixture enter the juice of half a lemon medium size. To enhance the effectiveness to wash your hair after this mask recommended egg yolk.
To nourish hair
: two tablespoons of avocado oil combine with vitamins E and A in oil, taken at a half teaspoon, then add the essential oils of grapefruit, Bay and ylang-ylang.
So the hair is straight and smooth
, try a mixture of a tablespoon of colorless henna, the same amount of avocado oil, five drops of orange oil. Before using the henna should be diluted in 200 ml of warm water and leave for forty minutes. Only after that it can be mixed with other components of the mask.  
Mask with lifting effect face: 10 recipes — vibiraem!The best recipes of eco friendly products for rejuvenation
For Shine and elasticity of your locks
, use this conditioning recipe: a tablespoon of avocado oil to combine with 100 ml of beer. The composition applied to washed hair and leave for five minutes. Rinse with warm water.
So the effect was visible, and the result is long, use these recipes regularly. Then your hair will always healthy and beautiful.
Contraindications.
Avocado oil is contraindicated for people with individual intolerance, so before using it you must be sure to test for allergic reactions. You need a small amount of oil applied to the area of the elbow. In the absence of any reaction, you can apply the oil.published    
Author: Maria Kochetkova  
Source: www.prosto-mariya.ru/maslo-avokado-dlya-volos-sposoby-primeneniya-13-receptov-masok_860.html