Socket outlets will VelaSmooth to be different. 19 simple recipes, thanks to which You can easily apply a folk remedy against hair loss
Our appearance depends on the condition, like skin and nails, and hair. The hair is like a litmus paper showing the state of human health.
Our hair is all the time updated: end the hair falls, they are replaced by new ones. Don't worry, seeing the hairbrush or in the tub lost hair.
If your hair falls out in large amounts, which is noticeable when washing or brushing, and on the pillow in the morning, too, are lost hair, you need to consult a dermatologist, but better — to a trichologist (so called specialist hair) and to identify the cause massive hair loss.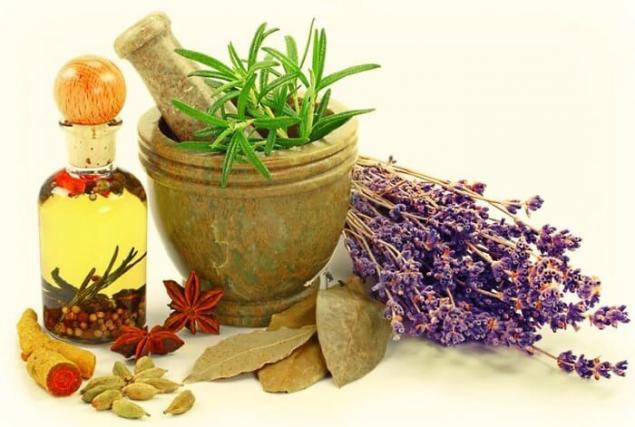 Causes of hair loss– is often the intoxication of different origin:
a serious illness, alcoholism, Smoking, drug addiction, contact with toxins in the workplace, chemotherapy, radiation therapy, lack of vitamins, a restricted diet of milk, vegetables and cereals, low-quality tools for hair care, frequent drying of hair with a hair dryer or Curling.
You paid, probably, attention that a seriously ill person cut the hair to reduce hair loss.
Give one piece of advice: go to the hairdresser and vows on, at least a little after an illness or trouble. You will immediately become easier.
To stop hair loss, you first need to establish the causes of hair loss You have and try to eliminate them or reduce to a minimum.
A folk remedy against hair loss will not, of course, instant results, but applying them, You will gradually improve the condition of hair.
A huge plus is that all folk remedies from hair loss can be used for a long time, they can alternate, and be confident in the absence of allergens, toxins and other unpleasant ingredients, so how do You pick what best suits You personally.
Improving hair growth and restore their good condition is a long process, we need to be patient and hair will thank You for its brilliance and beauty!
When choosing products for hair loss need to consider the type of the scalp: normal, dry or oily skin.
About hair often say: oily hair or dry hair, although this is not true because the hair may not have the fat content: the fat hits the hair from the scalp.
Recipes folk remedies against hair loss for oily hair
is most Often the cause of hair loss with oily scalp is oily seborrhea: greasy scales near the hair roots in adults and children – solid greasy crust on the scalp.
If the child had such a crust, be sure to show it to a dermatologist or a trichologist, as in adulthood oily scalp and oily seborrhea fraught with baldness.
So, remedies for hair loss:
Take a raw egg beat well, add 2 tablespoons of vodka. Apply this mask on your hair, cover with polythene and wrap. This hair mask you need to keep 10 minutes and then rinse with shampoo. Pour a glass of boiling water a tablespoon of calendula and chamomile, to insist 30 minutes. For an hour before washing, RUB this infusion into the scalp and then wash the head with shampoo. A tablespoon of fennel seeds, grind or grind in a coffee grinder, pour a tablespoon of vodka. After half an hour, mix the infusion with two tablespoons of burdock oil. Apply the mask on your scalp and wrap it. Mask should be kept for an hour, then wash the head with shampoo. Mix 4 tablespoons of chopped oak bark and peel onions, pour a liter of boiling water, warm on water bath for an hour on low heat. Strain and cool to warm. Massage the mask into the hair roots and rinse with warm water without shampoo.
Recipes folk remedies for hair loss for dry hair
Dry hair is characterized by poor circulation in the scalp, which causes lack of oxygen and nutrients as the skin and hair roots, leading to dryness and dullness of hair, they are cut and fall out.
If You have dry hair, consult an endocrinologist, as it is often the cause of dry scalp are hormonal disorders, particularly hypothyroidism.
Remedies for hair loss:
Mix in porcelain or glass container with a teaspoon of honey, castor oil and sour cream with two crushed garlic cloves. This hair mask is applied on the scalp for 15 minutes. Not to RUB! Rinse with warm water and shampoo. White clay mixed with water as slurry. On clean wet hair apply the mask. After 15 minutes, gently massage the head and rinse the clay without shampoo. Before shampooing, mix one teaspoon of liquid honey, lemon juice and melted butter, whisk together the egg yolk, add a teaspoon of white clay and mix well until thick sour cream. The white clay can be increased. Apply this mask to wet hair, rubbing it into the hair roots. Wrap head with a compress paper (polyethylene) and a towel. After half an hour wash off the mask with warm water. Daily during the treatment of loss of hair two hours before shampooing: preheat sea buckthorn oil, add a little shampoo and massage the mixture into the hair roots. Wrap head with a compress paper (polyethylene) and towel, and after half an hour wash your hair with shampoo and then rinse with Apple cider vinegar diluted with water in 1:1 ratio. Crush in equal quantities the leaves of nettle and mother-and-stepmother. Tablespoon of this mixture pour a glass of boiling water, wrap up in half an hour, strain. The head wash and dry. RUB the cooled infusion into the hair roots and massage it into the hair. Dry the head, not washing away the broth! Preheat oil and RUB it into the scalp and apply oil to the hair. After an hour, wash the head with shampoo. Hair loss and dry seborrhoea once a week after shampooing, RUB your scalp a few handfuls of salt. Salt to keep on your head for 15 minutes and rinse with warm water without shampoo. Twice a week to promote healing can hot sea buckthorn oil mixed with a teaspoon of the drug Dimexidum (sold in pharmacies).
Recipes folk remedies against hair loss with normal hair
, Mix 2 tablespoons of castor oil with a tablespoon of vodka. RUB into hair roots and cover head with a towel. This hair mask lasts 30 minutes, then wash your hair with water without shampoo. First, prepare a decoction of burdock root: a tablespoon of chopped burdock root pour 200 g of water and boil for 15 minutes. Grate the onion and squeeze the juice out of it. A teaspoon of brandy mix with 4 teaspoons of onion juice, add 6 teaspoons of the cooled broth and RUB into the hair roots for 15 minutes. Wash your hair with shampoo, RUB into the scalp the juice of the onion. After half an hour wash your hair with shampoo and rinse with lemon water to eliminate odor. Better to do it at night. In the summer be sure to energize the hair and skin before every wash, apply on hair roots, the pulp of any fruit, fruit or vegetable, except eggplant and melon. Such a mask is applied for 15 minutes, then you have to wash my hair with shampoo which suits You.
It improves circulation of the scalp peppers. Of course, you need to be careful: do not RUB the eyes and mouth, wash hands after contact with the pepper.
Recipes folk remedies against hair loss with a bitter pepper
pepper Tincture for hair: a few pods of medium hot pepper finely chop and pour rubbing alcohol or vodka. Insist in a cool dark place for a week. After shampooing once or twice a week rinse your hair with the addition of this tincture. During the month, twice a week, mix a tablespoon of crushed hot pepper and castor oil, add a glass of brandy, two spoons of honey and lemon juice, one egg yolk. This hair mask should be applied not only to the scalp and evenly on your hair. Wrap the head with polyethylene and towel. After half an hour rinse with warm water with shampoo. Mix burdock oil or castor oil with peppers in the ratio 1:1, better in the bottle with the spout of paint, apply on hair roots and massage into skin, wrap the head for half an hour. Then wash the hair with warm water and shampoo. Dilute henna with hot water in a slurry, cool to an acceptable temperature, apply to roots and massage into hair. Wrap head with polyethylene and towel for three to four hours. Then wash the head first, just warm water and then with water and shampoo. With light hair, perhaps the appearance of red color. Ongoing and regular hair care at home will provide beauty and Shine of Your hair, if it's going to be systematic. Use only quality products for hair, ask the seller certificates.
In this article You learned how to cure hair loss, what causes hair loss, what folk remedies against hair loss You can apply, and how to prepare a mask for the hair, as well as the rules of applying these masks on your hair.
In order to have beautiful hair, you need to provide them proper care. published
P. S. And remember, only by changing their consumption — together we change the world! © Join us at Facebook , Vkontakte, Odnoklassniki    
Source: vita-jizn.net/krasota/sredstva-protiv-vyipadeniya-volos-narodnyie