No matter what length and color our hair, it's always good when they look beautiful — well-groomed and shiny. But, despite the desire to provide the most useful natural hair masks and shampoos, we often succumb to advertising and acquiring constantly successive innovations, promising in the short term to improve the condition of hair, to give stunning Shine and amazing volume.
However, not always get the promised and the desired result. Here I am tired of the constant search for the right shampoo decided to turn to natural remedies. And it turned out that our grandparents used to wash a lot of natural products, and problems in the form of weak, lifeless hair they had. Because I, too, decided to try the phyto shampoo (it can be dry and liquid), but since we have in this miracle, no, to do his will with their hands.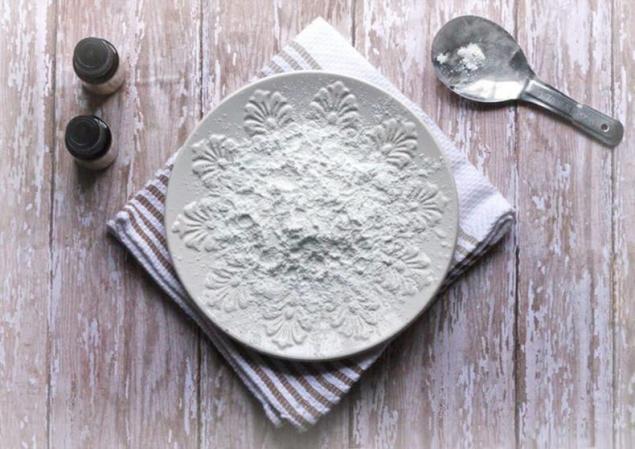 To prepare the shampoo at home was quite easy, you do not even have to have a lot of components, you can start small and experiment mixing ingredients in different proportions.
So to prepare herbal shampoo at home, you can use these ingredients:
-
rye flour, oats or chickpeas
gently cleans hair, absorbs and removes excess oil. Oat flour also has a slight anti-inflammatory effect, soothes irritations
-
mustard powder
– dissolves fat, stimulates blood flow to the scalp and hair growth, strengthens hair, removes parasites
-
soap beans shikakai
gently dissolve fat, heal skin diseases, have conditioning properties
-
soap nuts trifoliatus
– on the action like soap beans, but a little stronger, trifoliatus is recommended if your hair is oily and other phytochemicals they are badly washed
-
the Rhassoul clay is
very good absorbs fat, in high concentrations it dries, makes hair soft and manageable
-
clay, blue, white (kaolin)
– properties similar to rassulo, prevents hair loss, more suitable for oily hair
-
starch
— removes oil, adds volume
-
neutral henna (Cassia)
– makes hair thicker, enclosing it in a protective sheath: as a result hair becomes stronger, thicker, shinier. In large quantities it has a drying effect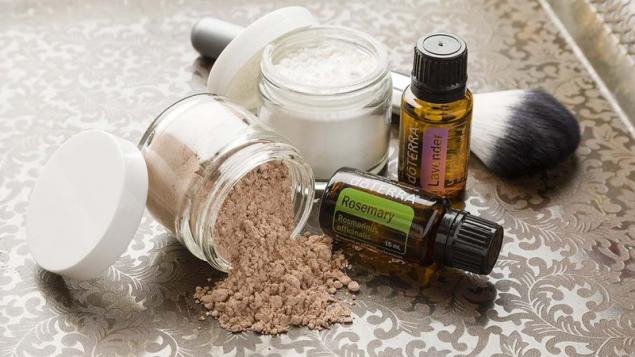 -
ordinary henna
- similar in their effect with colorless henna, but can be painted in red color. Do not use henna if you are satisfied with your own hair color, and if you use chemical hair dyes
-
Amla
– has the strongest anti-aging effect, accelerates growth, reduces hair loss and prevents premature graying
-
nettle
— has strong firming effect, beneficial effects on hair follicles, effectively fights dandruff
-
chamomile
– in addition to being beneficial for the hair and gives it a soft luster and splendor, is a mild bleach and is good for light hair
-
oak bark
– reduces oiliness of hair, eliminates dandruff, strengthens the hair, gives natural Shine to dark hair
-
burdock root
– helps with breakage and hair loss
-
birch
— rich in mineral salts and protects the skin from dehydration, reduces sweating
-
mint
— soothes irritated skin, relieves itching, softens the skin
-
a series
— has the ability to eliminate Shine, soothe irritated skin, prevent the appearance of dandruff and to fight with its manifestation
-
Ajuga creeping
- anti-inflammatory, antiseptic, stimulates growth of hair
-
mother-and-stepmother
- fights dandruff, beneficial for the scalp
-
hops
— gives hair Shine and has a strong firming action
-
lavender
- uspakaivaet irritated scalp, strengthens hair follicles, improves the hair structure throughout the length
-
onion
- strengthens hair follicle, promotes the growth, beneficial effects on the scalp
-
spices
: ginger, cinnamon, chili pepper – stimulates blood flow to the scalp and the hair follicles, thereby improves hair growth and restores their life force
-
sea salt
- strengthens hair, reduces oiliness, and nourishes with trace elements
-
baking soda
- washes to the skin, but to hair useful because it creates an alkaline environment. A very small amount of soda can be added to Pithampur for very oily hair.
For my first herbal shampoo I used:
10 tablespoons with a slide of rye flour


1 tablespoon dry gorchitsy


1 tbsp corn starch


1 tsp. dry ginger


1H.l. sea salt


0.5 tsp. soda


1 tbsp. spoon of chamomile, nettle and lavender


For a start all the herbs and salt should be ground in a coffee grinder to a powder. Then all the ingredients placed in a dry container and mix thoroughly had a mix with just amazing flavor. It must be stored in a cool, dry place in emmaste with the lid tightly closed.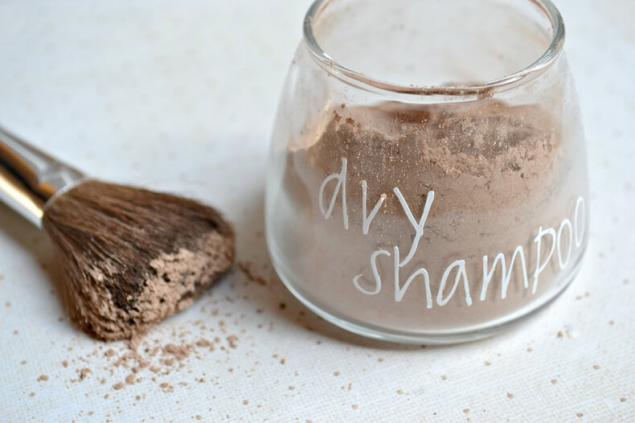 Now to use the dry mixture to spread in a convenient bowl and dilute with warm water (warm beer, whey, kefir or infusion of herbs (beer improves the appearance of hair and makes them healthier, dairy products nourish the hair, as an acidic environment is natural and healthy for hair) to a state of dense sour cream.
To this mixture add the egg yolk, which nourishes the hair and is a natural emulsifier (helps mix the fat with water and wash it out), and essential oils appropriate for your hair type. The prepared slurry was applied to the hair, rubbing into the scalp and leave for 2-10 minutes.
This shampoo can be used as hair mask, then cover your head with bag or cap and leave on for 30-60 minutes. Then rinse with water. Hair after washing it is useful to rinse with acidified water with Apple cider vinegar (2-3 teaspoons per litre of water) or lemon juice (half lemon per liter of water). Beer, whey, decoctions of herbs can also be used for rinsing.
Liquid herbal blend is very pleasant to the touch, spreads easily over the hair flows down my neck and drips.
Rinse, herbal blend hair as well as applied with no hair of any traces of his stay, in addition to the wonderful purity and a slight smell of herbs... After washing the hair fitosauna, using conditioner is not necessary, and without it, hair is well combed and placed.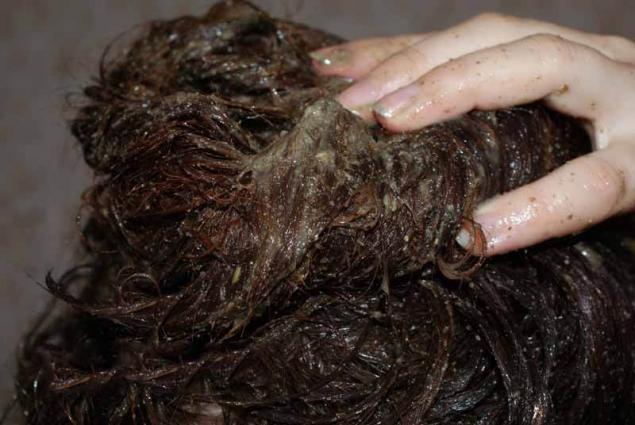 Due to the fact that the dry shampoo is part of mustard powder, achieving a perfect cleaning effect, because the mustard emulsifies sebum and vegetable sorbents and his associate. Besides, mustard has a bactericidal action. In the old days mustard powder cleaned fur to give them light, why don't we in our time do not take advantage of this secret to give hair a healthy Shine?
Hair and scalp during washing not only cleanses, but you get additional power by entering into the composition of herbs, natural vitamins and plant hormones that have a stimulating effect on the growth of hair and greatly improve their quality. Ginger powder in a small amount part dry shampoo has a slight irritating effect, increasing blood circulation in the scalp.
All of the components, the maximum complementing and reinforcing each other's action, promote normalization of activity of sebaceous glands, due to this over time increases the time between hair washing. Moreover, after use of such preparations for washing the hair, there is no need to use conditioner, that also allows to have longer hair clean. Particularly marked and rapid positive effect dry Pithampur has been weakened by chemical treatments and coloring hair.  
It's interesting:This simple procedure stimulates hair growth and healthier scalpHow to make deodorant: 6 natural recipes
Strengthens hair follicles, stops hair loss, increased growth in length. Another advantage, in addition to all the above (clean hair and scalp multivitamin care and treatment) is the conditioning effect. Hair after using this shampoo is easier to fit, better retain hair.published  
Source: myhobi.org/master-klassy/eko-kosmetika-i-bytovaja-himija-svoimi-rukami/suhoj-fito-shampun-svoimi-rukami.html