Hello, dear readers! I think you'll agree that every woman occasionally faces a situation when she's running late and no time to wash the head. But don't want to go out with dirty hair!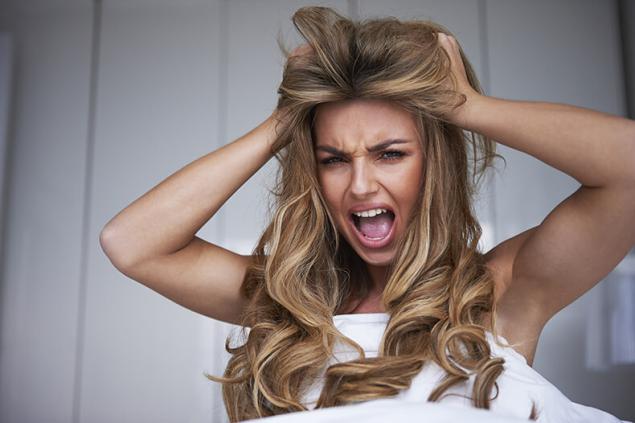 In this case, can help a dry shampoo that will quickly correct the situation. In the last few years, dry shampoos have become increasingly gain popularity, especially after the many stylists and dermatologists began to support the movement of refusal of shampoo, because washing your hair too often depletes the protective layer of natural oils from the scalp, dryness, dandruff and hair loss. Here I offer options, how to make dry shampoo with your hands.
Dry shampoo with your hands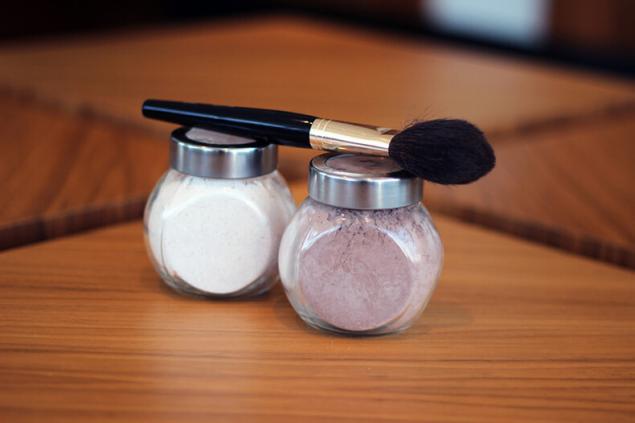 The principle of operation of dry shampoos is that they consist of substances that absorb excess sebum from the hair. The hair begins to look better. And to style unwashed hair, treated with dry shampoo is easier than after washing with regular shampoo.
Store-bought dry shampoos can be expensive and contain chemicals like isobutane, butane and propane. So why not make your own dry shampoo? You will save money (all the necessary ingredients most likely already have in the kitchen) and will not be rubbed into his head with unnecessary chemicals.  
Ingredients:For light hair
1/4 Cup of corn starch;
1 teaspoon cinnamon;
3-5 drops essential oils (optional).
For dark hair
1/8 Cup corn starch;
1/8 Cup of cocoa powder;
1/8 Cup of cinnamon;
3-5 drops essential oils (optional).
Tools:
Measuring Cup;
Mixing container;
Spoon for mixing;
Airtight container with lid;
Makeup brush or for applying hair dye (optional).
The basis of dry shampoo is cornflour, it absorbs the most excessive fat allocation on the head and hair. Cinnamon has antibacterial and healing properties, beneficial for the scalp. Essential oils give a pleasant smell to your hair.
Dry shampoo for dark hair is characterized by the presence in its composition of cocoa powder. It hides the white of corn starch, so even if the particles of the shampoo remains on the head, they will not look like dandruff. Plus it contains vitamins, minerals and antioxidants useful for hair.
What to do:
Measure the desired amount of bulk ingredients and spoon into mixing container. Stir with a spoon (if you want to add essential oils) and bulk in the container in which it will be stored. Use as needed.
Application:
With a brush, apply dry shampoo on oily areas of the hair roots. For example, in the field of bangs. As needed distribute the shampoo along the length of hair from roots to ends. Do not try to RUB the shampoo into the scalp, otherwise can cause itching. Leave shampoo on hair for 5-7 minutes so that it is well absorbed the excess oil and then brush your hair comb with frequent teeth to remove particles of shampoo.  
Dry shampoo spray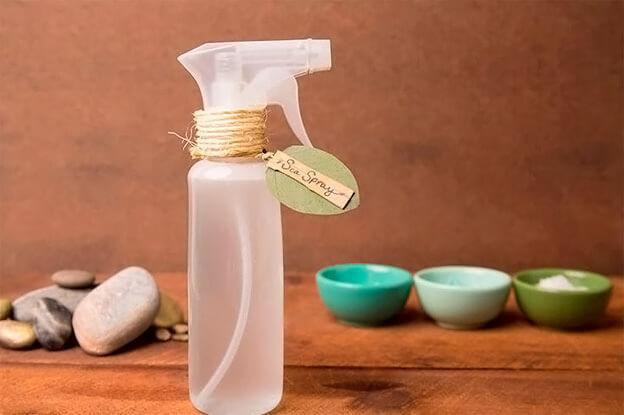 This shampoo uses the same concept as in the previous shampoos. However, it also is water and fast-evaporating substance, the vodka or alcohol.
Ingredients:
1 Cup of warm water;
1/4 Cup of corn starch;
1/4 Cup vodka (or alcohol);
3-5 drops essential oils (optional).
Tools:
Measuring Cup;
Sealed bottle with sprayer.
What to do:
Combine all ingredients in a small spray bottle and shake it. Before use, shake the shampoo, spray on roots and oily areas of the hair. Allow the hair to dry or style them as usual.  
 Facial gymnastics: just 5 minutes a day and minus 10 years!It is a natural remedy smoothes even the worst skin
Note:
The use of dry shampoo can not replace the shampoo. Use it in cases when you need to freshen up the look of hair between regular shampooing.
published    
Author: Anastasia Litvinova  
P. S. And remember, only by changing their consumption — together we change the world! ©
Source: nature-time.ru/2014/10/suhoy-shampun-svoimi-rukami/