Who does not like lasagna? Lasagna does not love only the one who has never tried it. This sophisticated
dish gave us a magic Italy, which is famous for its cuisine to the world. The process of cooking pastas and sauces takes a lot of time, but now you can buy ready-made sheets of lasagna, and even already prepared sauces.

In the traditional lasagna recipe uses bechamel sauce. In addition, the popular and bolognese. And we add a bit of pesto and arrange everything very unusual way. This dish will decorate any holiday table!

Round lazanya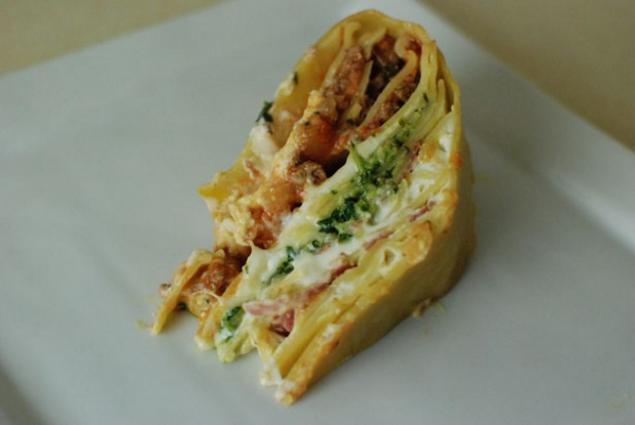 Ingredients for pasta 500 g sheets for lasagna 200 g salami 500 g beloved cheese bechamel, bolognese, pesto

Ingredients for bolognese sauce 400 grams of ground beef 1 can of tomato juice 1 onion garlic to taste < 2 tbsp. l. olive oil 375 ml of red wine 1 tbsp. l. sugar salt, pepper and oregano to taste

Ingredients for the bechamel sauce 75 g flour 75 g butter 250 ml milk salt, pepper and nutmeg to taste < /

Ingredients for pesto sauce 100-150 ml olive oil bunch of basil 3 cloves garlic 50 g grated parmesan 3 tbsp. l. pine nuts

Preparation You can start with the sauce bolognese bechamel Pesto will not take you a lot of time: all the ingredients you need to mix in a blender. Welded sheets of lasagna and put them together in a deep round baking tin, as shown in the figure.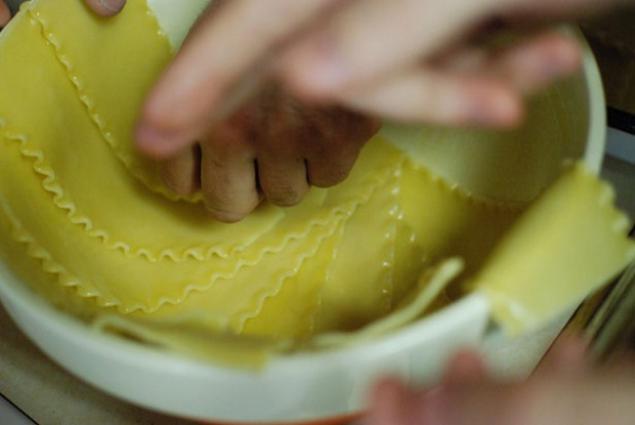 There should be no gaps between the sheets.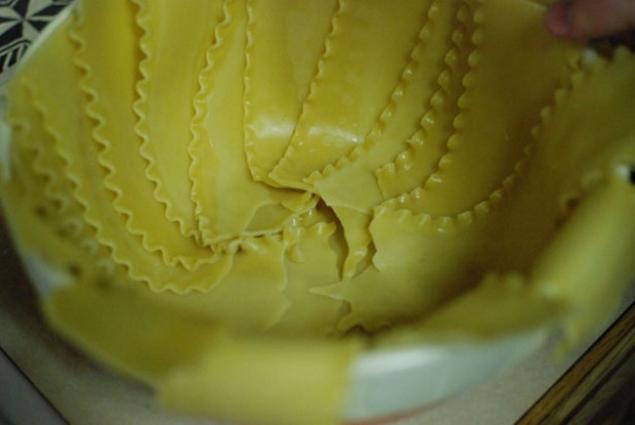 Getting layers: first cut pasta largely bechamel sauce and slices of salami.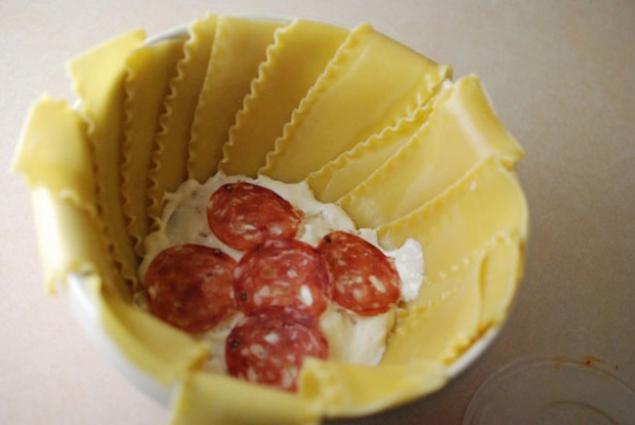 Top put a few sheets of pasta.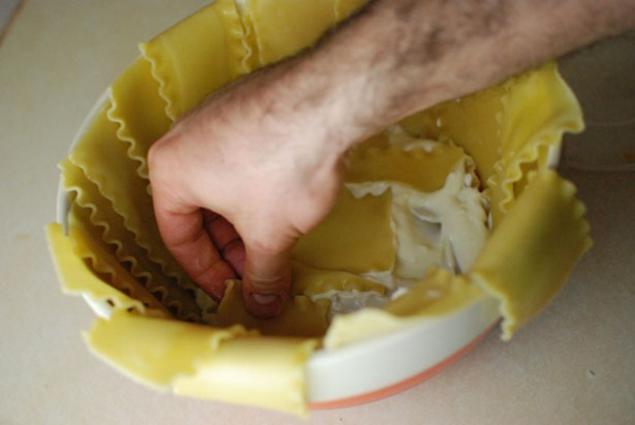 Then add the pesto and grated cheese.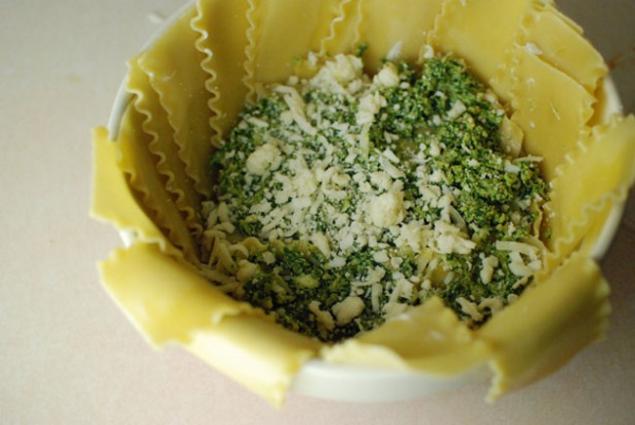 Again, a layer of pasta.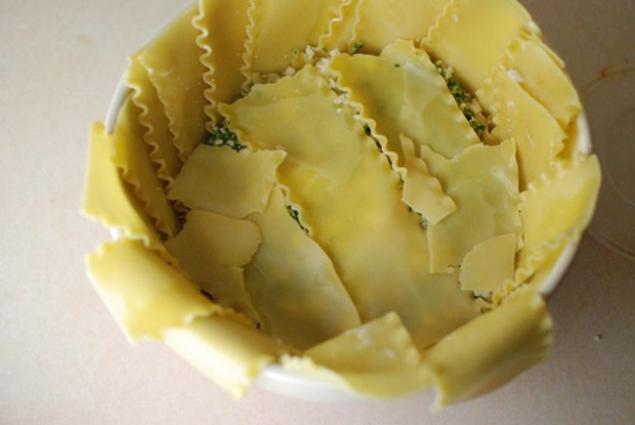 Now, lots of cheese!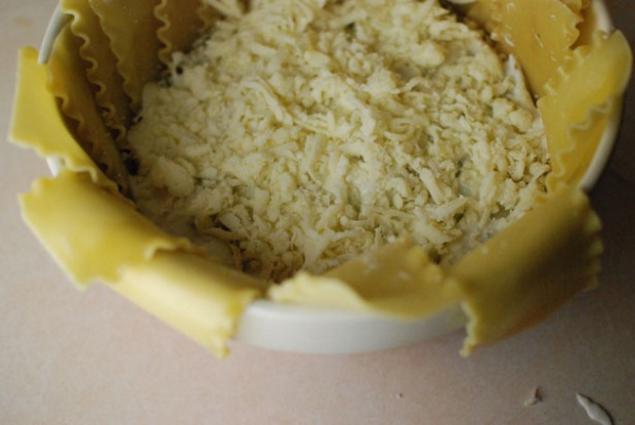 And - right! - Again special sheets.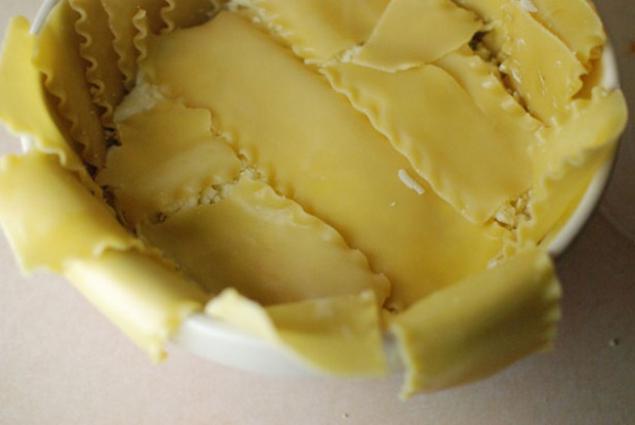 Add half of the cooked bolognese.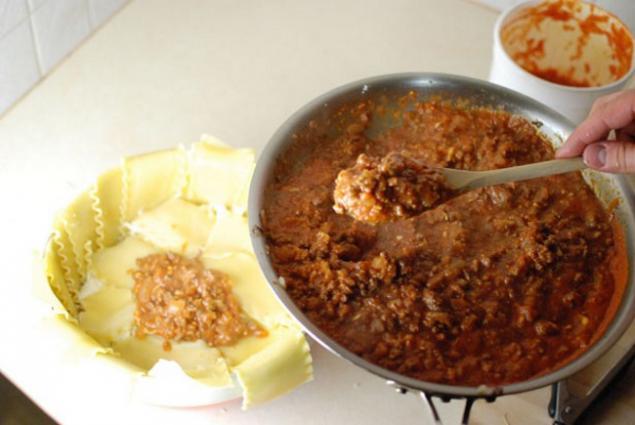 Blanking of all sheets.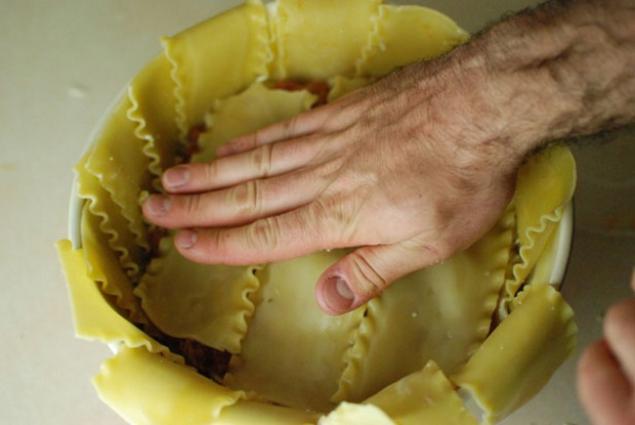 Alternating residues of bolognese and grated cheese.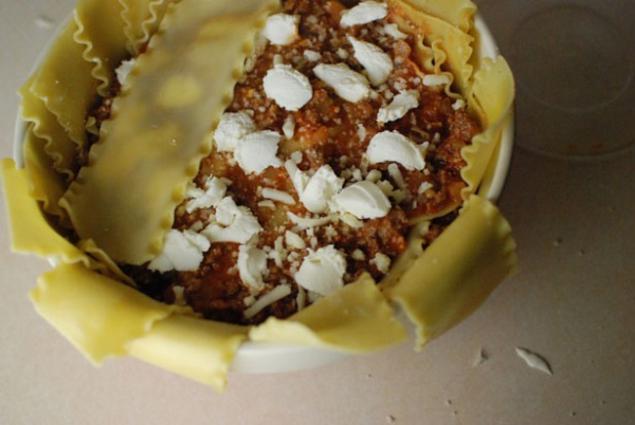 Another layer of pasta sheets smazh remnants of bechamel sauce. Put the dish in a preheated 180 ° C oven.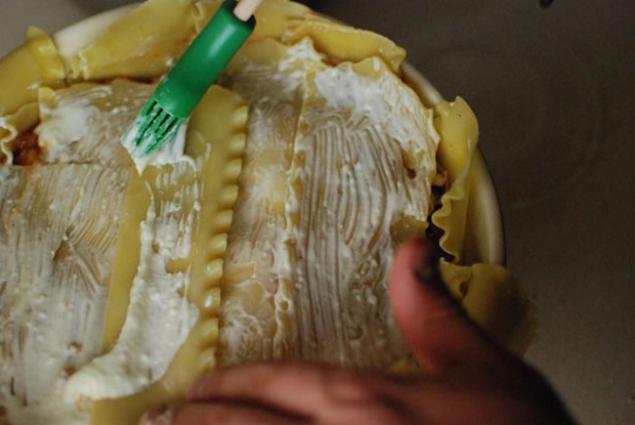 An hour later take out lasagna from the oven and leave to cool for 20 minutes.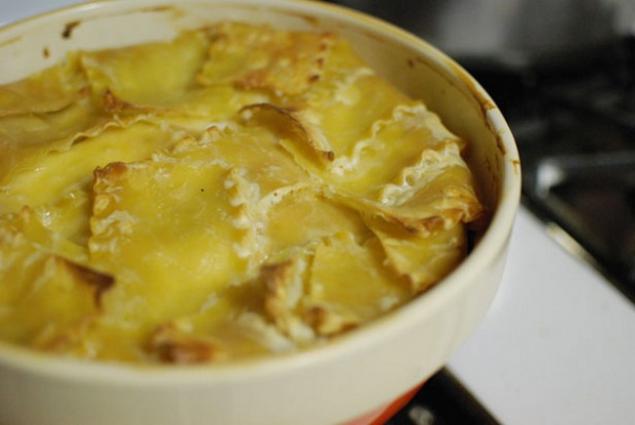 The most exciting moment! Carefully turn the baking tin.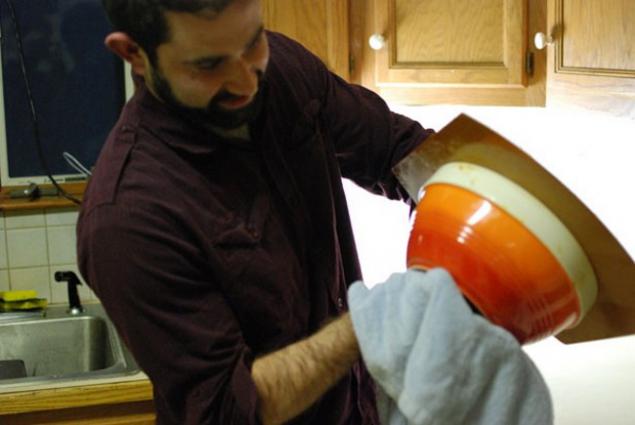 Slowly and carefully lift the form.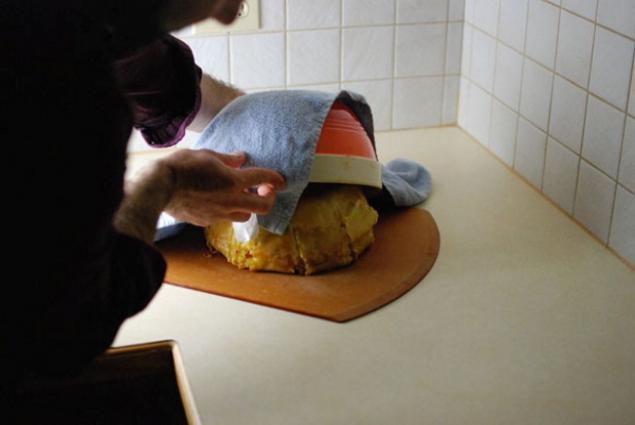 Well, how come?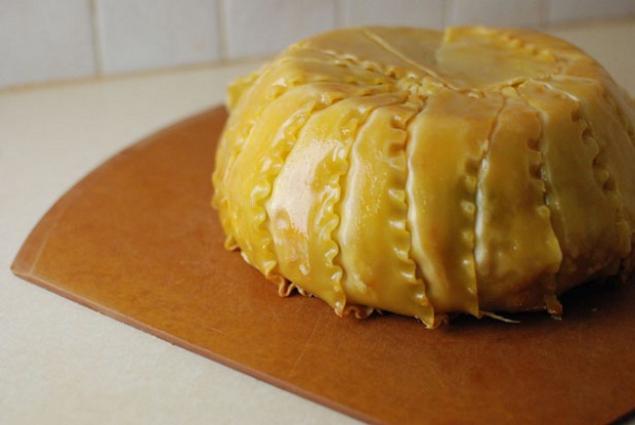 Bon Appetit!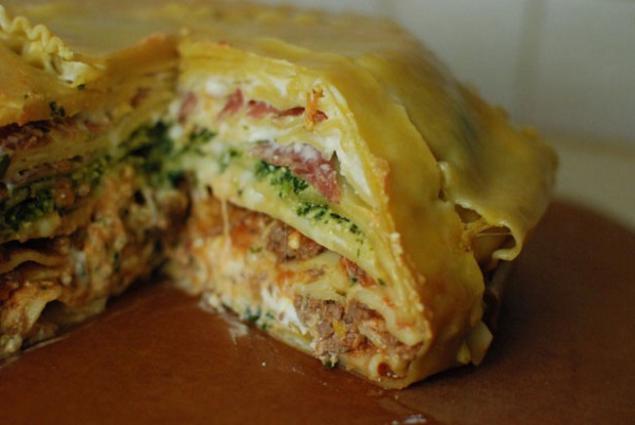 This delicious lasagna want to pamper yourself constantly! This dish is easy to prepare will not name, but the result is well worth the little intercede on kitchen
Among your friends, there are fans of this delicious dish? So share the recipe with his friends!

via takprosto.cc