"On the Russian counters can return French cheese," the news about the possible lifting of sanctions by the French Parliament, has stunned the lovers of delicacies. The French Parliament, co-Chairman of the Association "Franco-Russian dialogue" Thierry Mariani said that a significant proportion of deputies Natssobraniya France would support the lifting of sanctions against Russia.
Do we need a French cheese? What awaits the Russian farmers, who undertook the production of "Parmesan"? The fate of the Russian cheese industry talk with local farmers.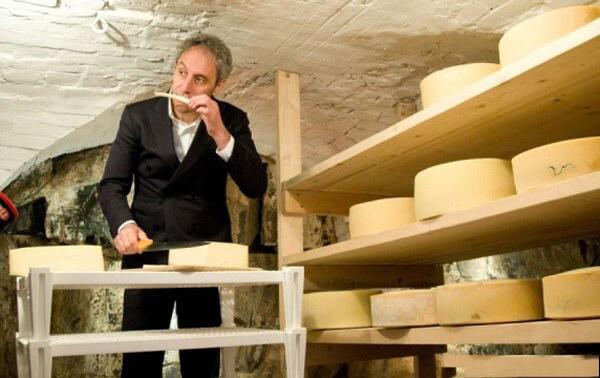 "Give domestic cheese time"
Cook, chef and Director of farm stalls Ivan Lakhmetkin says to rejoice in the return of the French cheeses so far, the petition to cancel anti-Russian sanctions is a recommendation, but to look to domestic producers can now: "Many examples of Russian cheese has reached the level of Western competitors. The only thing that is not possible to substitute the whey for fermenting. Until we have stability in the quality production, but this takes time.
Hard cheeses such as "Parmesan" while and could not get well. The period of exposure is about two and a half years. Attempts to make a good hard cheese is already there, but the result is still unclear. "Camembert", "brie", "Taleggio" we produce quite decent, but to compare them with their Western equivalents is incorrect.
The French have the concept of "terroir" is a combination of grass, I eat cows that are producing milk for cheese, the breed of these cows, air temperature... All of it determines the quality of agricultural products and gives unique for each combination of flavors.
"Parmesan", which is called "Parmigiano Reggiano" can be created only in Italy, but we can produce high-quality cheese technology "Parmesan". The taste will vary. You can take ten chefs, give them the same ingredients and the recipes, they cook the different dishes. Manufacture of cheese cannot be formalized.
On volume we can't speak about import substitution. The planning horizon of any agricultural production – at least ten years. This is not a business in its purest form, is an important policy of the state. If we had the same subsidies per hectare in Europe, we would have more sirdalen.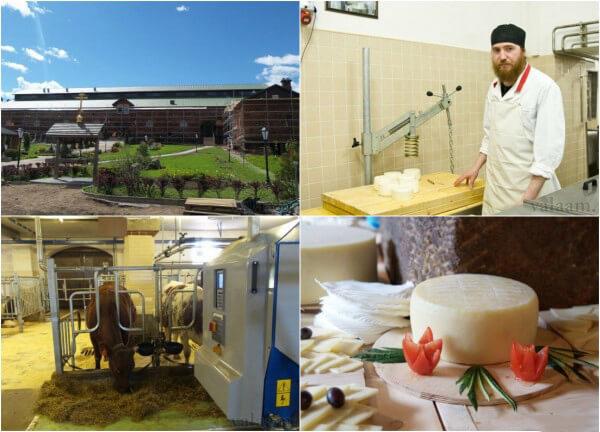 The Russian buyer is now turned to domestic cheese. In online stores prices for cheese increased and the price effect on food preferences of people, as the difference was significant, it has now worn off. Besides, people began to wonder what they eat?
What is now sold in chain stores under the guise of cheese – not cheese. Technology for 1 kg of cheese requires 10 to 12 liters of whole milk with defined physico-chemical characteristics. Such milk at the minimum wholesale sales is from 40 to 50 rubles per liter. Kilograms real "Gouda" 600 RUB – the cost of raw materials. This cheese is at least three months aged at a certain temperature and humidity in the fridge. If the production of this cheese sell for less than 900 rubles a kilo, ask yourself, what made this cheese?
For the production of good hard cheeses and cheeses with white mold we need time but we are going to compete in this market! ".
The UPS and downs of cheese statistics in Russia
According to Rosstat, in the first four months of 2015 the production of cheese in Russia grew by almost 30% compared to the same period last year. The production increase was the result of food embargo. The triumph of the domestic production of cheese was short-lived. Already in January 2016, the production of cheese and cheese products in Russia decreased by 0.9% compared to January 2015. The results could not be sustained.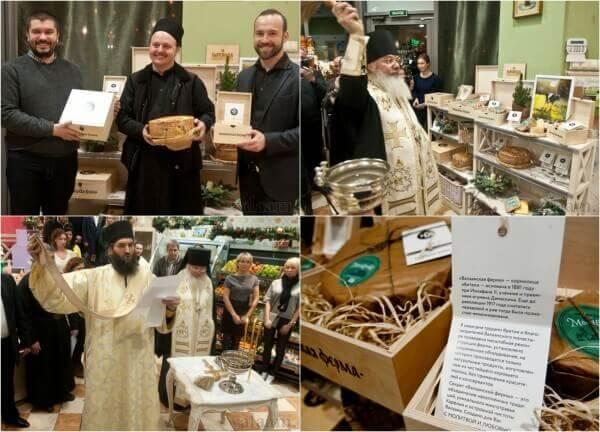 Producer of farmhouse cheese lion Parkhomenko says sad for local cheese makers at the statistics, hopes for the production of hard cheeses on the farm:
" What happens to cheese in industrial and farm scale is a different story. The production of small farmers across the country. The demand for cheese at the farm is quite high. Domestic consumers have no prejudices about Russian cheese if it is good in quality and affordable cheese. I talk with restaurant owners and small shops, they are looking for a domestic manufacturer, the demand for products is.
Farmer's cheese is from 1200-1500 rubles per kilogram, it really is two times more expensive than any of the plant: high costs, manual production of different categories of products.
To put the production of quality Russian cheese in a stream difficult. We simply did not have enough ingredients. In particular, milk. Russia produces around thirty million tons of milk per year, this figure is virtually unchanged over the last ten years. At the same time, milk consumption is 38 million tons per year.
Shortage of milk is around 25-30%. Milk production dolookup, in the current conditions is not profitable. This is one of the reasons for the emergence of palm oil and other substitutes. The demand for cheese is huge, imported products, which occupied 60-70% of the market is gone, and the milk for the cheese production is not enough, so it begins to cook, roughly speaking, from anything. Cheese made from palm oil is not a cheese and cheese product.
In addition, in Russia there is a millennia-old tradition of cheese making. Not to say that Russia was famous for its cheeses. "Poshehonsky" cheese does not differ from "Kostroma". Semi-hard yellow cheese is not a complicated production, in Russia they can do it efficiently and on an industrial scale, it requires an incredible knowledge.
And, here, hard cheeses such as "Parmesan," are you in online stores you will not find. These cheeses ripen for a long time: at least a year. Russia has just started to engage in such cheeses. Imagine that in a year the manufacturer will try this cheese, it is not enough salt, it should be new for another year...
In order to establish the production of hard cheeses, even at the farm level, it takes time. Need to perfect the technology. Factors affecting the taste of the cheese very much: temperature, climate. Italian and French recipes should be adjusted to our geographical features.
To make Russian cheese we can, even if the market will come back to foreign producers. In any case it will happen soon, there is a serious tectonic shift: wholesale consumers saw domestic production. Give us five years and you try quality Russian cheese!".
Cheese mission
One of the first to rescue deprived of foreign cheeses Russian consumers rushed... the Monks of the Valaam monastery. For monks cheese – mission, not a business. Head farm Valaam monastery father Agape says that a year later, it can be argued – the idea is to produce a product that rivals Italian in quality, failed to implement: "For the year, the cheese factory, we learned a lot. Of course, I made mistakes, but now we have managed to achieve good quality.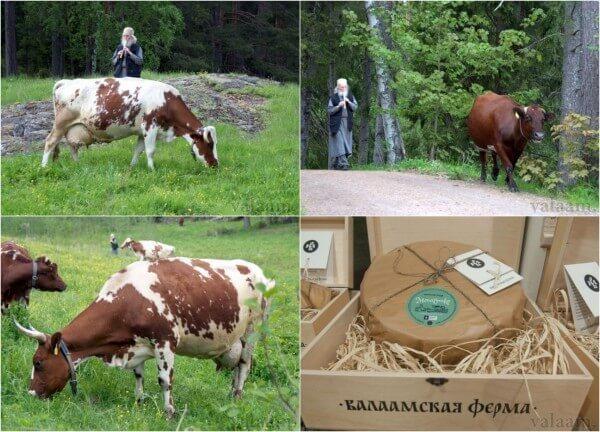 Balaam produces a hard cheese", Monastica" that Matures prior to the year in the old monastic warehouses with natural moisture and the required temperature for ripening, "Cracotte", "Ricotta", "Mozzarella" and others. In future I want to develop and increase the herd, and this means diversity of varieties. Our main goal is to feed the brethren and pilgrims of the monastery. The excess of cheese we sell in the trading network of Saint-Petersburg "Garland". In 2016 we will open on Valaam his shop to sell cheese planned for the cost of the product".
"Monastico" Balaam called "the cheese with a Russian soul". To ensure import substitution across the country a monastery, of course not. But, at least, cheese lovers will make the pilgrimage.published  
Author: Anna Utkina  
Also read: Why the "wrong" leaders, the most successful Main profession 2025
P. S. And remember, only by changing their consumption — together we change the world! ©
Join us in Facebook , Vkontakte, Odnoklassniki
Source: www.pravmir.ru/syirnyiy-vopros/