Italy is world famous for its exceptional food, first and foremost is, of course, cheese. Among the variety of Italian cheese-making many of the "stars", but one of the most popular cheeses of Italy steel mozzarella and ricotta, which will be discussed in this article.
The Italians are proud of their products by law, and cheeses in particular. Their grades very much, and we talk about mozzarella and ricotta.
Mozzarella cheese is very useful for all, including the elderly, pregnant and nursing women and children. It is low in calories, rich in calcium, iron, Riboflavin, thiamin, etc.
Ricotta is a "baby" mozzarella, because the cheese doing on the rest after rennet weight. This is a very soft cheese secondary production, famous for being first, champion on the content of calcium among milk products, the second is one of the most low-fat cheese (8-25% fat depending on variety, with low-fat ricotta fresco – there are only 8% fat).
Calcium in 100g of ricotta as much as 270мг, while in cheese, for example, 200mg, and milk – 125мг. Also it is very useful in digestive diseases, hypertension, nervous system due to its high content of minerals, vitamins and easily digestible proteins. Rich in vitamins a and group B.
Ricotta have a unique taste, not like other cheeses, because in its composition has no primary milk protein – only protein is albumin, which is contained in human blood, i.e., this cheese very easy to digest, making it even more useful!
When buying ricotta cheese in bulk, make sure that the cheese is white, it is better even to try – it should be gentle, soft, sweet (due to lactose and milk sugar) and moist.
WHAT to COOK MOZZARELLA AND Ricolino you think that such cheeses like ricotta and mozzarella cheese elite expensive products, you are mistaken. Of course, they are a bit more expensive our "Russian" or other familiar – "Dutch", but the taste of them relevant. So if you've never tried these cheeses, it is highly recommended to experience with them. And that the acquaintance was pleasant, we offer a few simple recipes for snacks with ricotta and mozzarella.
Mozzarella and ricotta are perfectly combined with products such as tomatoes, cucumbers, olives, celery, Basil, parsley, arugula, etc. If in a salad with vegetables and mozzarella add balsamic vinegar, its taste will appear even brighter.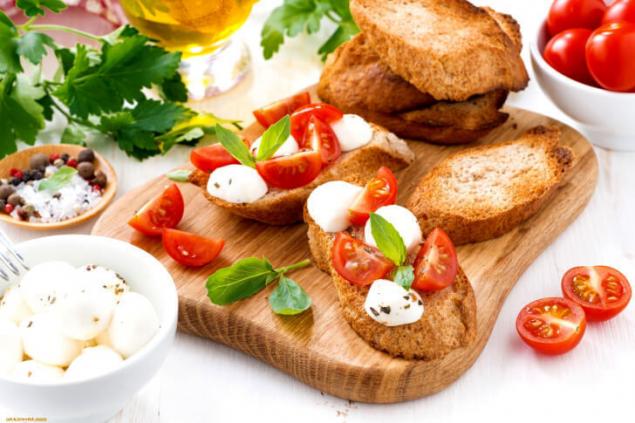 RECIPE ITALIAN SANDWICH "BRUSCHETTA" WITH Mazzarellomedia:
200g mozzarella
3 tomatoes
1 baguette
1 onion and clove of garlic
1 pinch salt and ground pepper
½ tsp of dried Basil and oregano
METHOD of COOKING:How to cook bruschetta sandwiches. Finely chop the tomatoes, mix with onion and garlic, Basil, oregano, pepper and salt, put into the refrigerator, covering the mixture with a lid. The oven heated to 190 degrees, baguette cut into 12 slices on the diagonal, lay out on a baking sheet and roast 5 minutes until lightly Browning. Spoon bread tomato mixture on top of each slice lay a thin slice of sliced mozzarella cheese, place in oven, reduce temperature to 120 degrees, bake until lightly melt cheese and then serve.
RECIPE BAKED WITH MOZZARELLA БАКЛАЖАНОВ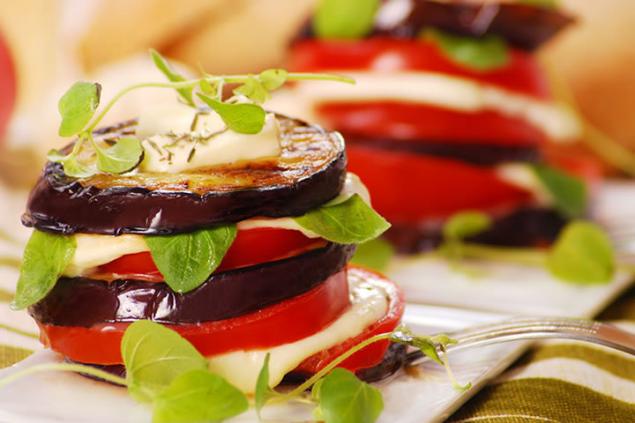 Ingredients:
120 mozzarella
4 tomatoes
2 eggplant and garlic cloves
4st.l. olive oil
2st.l. flour
½ Tsp dry oregano
pepper, salt
METHOD of PREPARATION:Slice and lightly salt the eggplant, breaded in flour and 2min on each side, fry until Browning. Garlic skip through the press, add 2st.l. olive oil, oregano. Circles thinly slice the tomatoes and cheese. Spread on each slice of eggplant first, cheese, then tomato, then smear garlic butter, again eggplant, and top with cheese. To put turrets eggplant in the oven, bake at 200 degrees 15 min to melt cheese.
RECIPE of the PATE WITH Reactogenicity:
200g smoked salmon
100g ricotta cheese and natural yoghurt
2H.l. table fuck
½ Tsp lemon juice
ground black pepper
salt
METHOD of COOKING:How to cook the pate with ricotta. With a fork until smooth mash salmon fillet. Yogurt to knead the ricotta, drizzle with lemon juice, add horseradish, pepper and salt, combine the mixture with fish mass, stir until smooth. Put the pate in the refrigerator before serving – it will marinate and the flavors will mix better.
RECIPE SPAGHETTI WITH Reactogenicity:
for 500g of spaghetti and tomatoes
200g ricotta
at the 2 onions and garlic cloves
1 chili pepper
2st.l. olive oil
pepper, salt
METHOD of COOKING:How to cook spaghetti with ricotta. 2l of water, bring to a boil, salt, put the spaghetti and cook until tender. Fine chop the onion and garlic, scald the tomatoes, remove the skins, chili together with onion and garlic fry in olive oil, put chopped blender or grated tomatoes, then 5min, remove Chile, add the ricotta, salt, pepper, put out 3-4min on low heat. Ready spaghetti, drain the water, leaving the bottom quite a bit, season with spaghetti, a small piece of butter, a pinch of dried Basil, shake, put on a plate and top with sauce, tomato and ricotta, sprinkle with herbs and serve.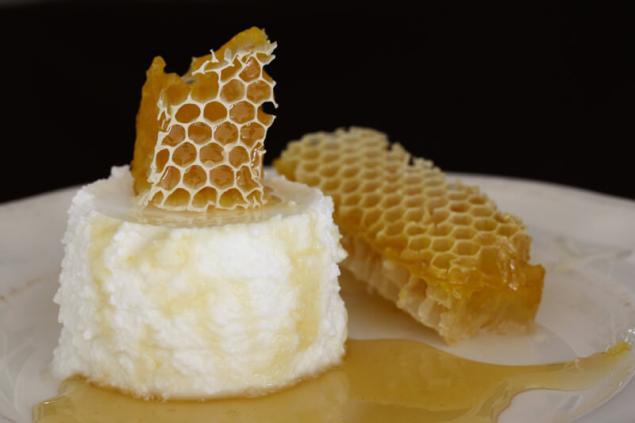 A recipe for a DESSERT OF RICOTTA WITH Mediengewalt:
250g ricotta
at the 4st.l. roasted sunflower seeds and honey
mint leaves
METHOD of COOKING:How to cook dessert with ricotta. Drain the cheese from the excess liquid, finely chop the mint, mix with cheese, put in bowl. Lightly fry the seeds in a dry frying pan, sprinkle cheese with mint and drizzle with honey dessert.
Italian cuisine and its products is actually a lot easier than it might seem at first glance. Try the mozzarella and ricotta, and cook with these gorgeous cheeses delicious meals and enjoy good food! published
P. S. And remember, just changing your mind — together we change the world! ©
Join us in Facebook and in Vkontakte, and we're Classmates
Source: ovkuse.ru/recipes/mocarella-i-rikotta-prostye-italyanskie-syry-recepty-blyud/