HERRING AND CHEESE PATE
A great snack that is so popular in our family that marks not only calendar dates...
Products:
2 large fillets of herring
100-150 grams of chilled butter
250-300 g of cheese, preferably dense
1 medium onions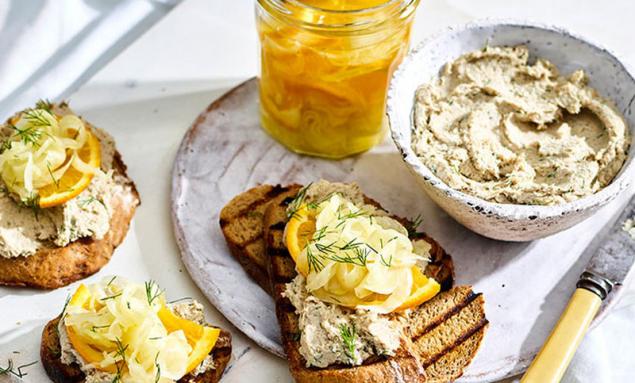 Preparation:
1. All products pass through a meat grinder and mix thoroughly.
2. Put in a salad bowl, cover with cling film and refrigerate for a few hours. Decorate just before serving.  
Notes in the margins.
This recipe so long ago we have written that I automatically think it is my mother's invention. How many myself I remember, mother always cooked a pie and the New year, and November 7... Even at my wedding he was splashed on the table... of Course, the cheese was different, cut pieces, making the pate perfectly kept the form. However, it can be submitted in a conventional bowl, so the density of the cheese is a little less important.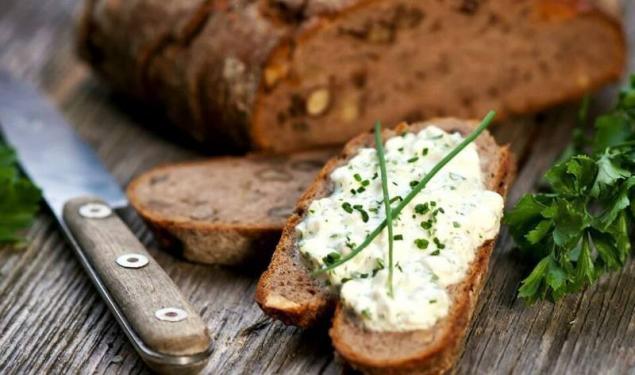 I do not advise to use a soft curd cheese, otherwise it will not paste, but paste. By the way, the number of components is not a dogma: it can be adjusted to the proportions you deem optimal.
If you want your guests appreciated this visual appetizer, ready to paste before sending it to the refrigerator raspakujte in small plastic jars products, carefully tamp and close the lid. Before serving, cover the jar flat plate and invert. Decorate and throw on the table!  
Bon appétit! Cooking with  
Also delicious: Breakfast is cottage Cheese different: pates and spreads for toast Pate, beets, smoked salmon and cream cheese
P. S. And remember, only by changing their consumption — together we change the world! ©
Source: i-lara.livejournal.com/56362.html