Lasagna is a famous Italian dish made from layers of dough, which are sold in stores dry. Manufacturers recommend to boil the seams in salted water, but what if all the burners are occupied? How else can you cook pasta? If you plan to lightly boil the macaroni or pasta for baking dishes such as lasagna or ziti, but burners of your stove busy, there are energy-efficient way to bring the pasta to the desired condition. Soak them.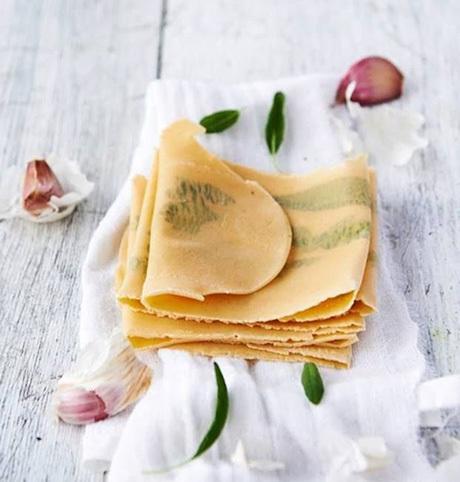 Experimentally – soaking different types of pasta, from rigatoni to the noodles — it was found that if you soak the pasta in cold water (3.5 liters water per 500 grams pasta plus a teaspoon of salt for taste) for 90 minutes, it will be enough to flood the contained starch. Further cooking the pasta in the sauce will give it the necessary consistency. Tasters in an American laboratory American Test Kitchen couldn't tell where the noodles were pre-cooked and where soaked.
Just be sure to read the instructions on the package. Sometimes the paste is pre-treated so that it does not boil — just removed from box and put in a dry plate.  
Lasagna with vegetables and cheese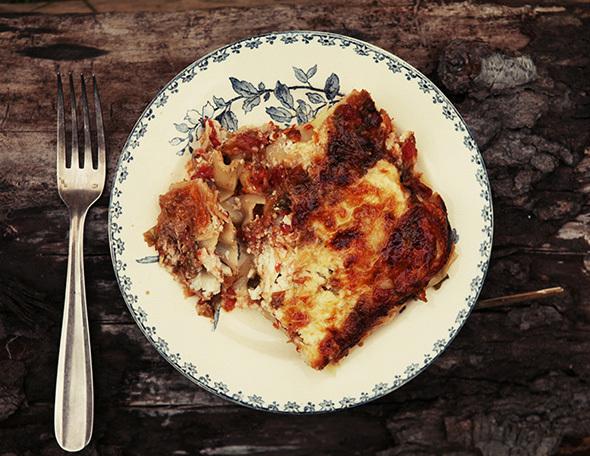 In the newspaper the Guardian has a great culinary category "as an ideal to cook" kind of dish. Author felicity Cloaca selects any recipe as it is prepared by various authors, testing all the recipes (usually 5 pieces), and then offers the convenient and delicious version. From the Cloaca, I found this recipe for lasagna with vegetables and cheese. Riccota, however, I replaced the cheese, but otherwise clearly followed the instructions.
Because to come up with a good lasagna from scratch (even using a recipe from an Italian book), rather than just. Need more than one week to spend at the stove, to in the end bring the recipe really balanced lasagna without extra cheese or tomatoes.
This lasagna is very soft. Cook once more, climbing is not boring and perfectly stored in the refrigerator 3-4 days.
preparation
1. Preheat the oven to 200 degrees. Tray cover with baking paper, lay out eggplant (pierce them with a fork in several places), bell peppers and bake for about 40 minutes, until the vegetables will not fall off. Put the peppers in a bag and tie. Allow the vegetables to cool, vyskrebencev the pulp of eggplant, peppers, clear away rough skin. Finely chop the vegetables. Cook the vegetables, can the night before.
2. Garlic crush the flat side of a knife and chop. In a large skillet over medium-high heat, heat the olive oil, add the garlic, a minute later the vegetables and cook, stirring for 3-4 minutes. Excess moisture should evaporate. Add the tomatoes, balsamic vinegar, add salt, freshly ground black pepper. Simmer, stirring occasionally, about 7 minutes.
3. Grate cheese. In a bowl mix 2/3 of the cheese with cottage cheese.
4. Take a shape with sides (20x25 cm) on the bottom, lay out the vegetables, put the sheets of lasagna, spread with cheese, then vegetable-lasagna-cottage cheese, and so one more time. The last layer should be cheese. Sprinkle with remaining cheese and put in the oven for 35-40 minutes, the lasagna should be lightly browned. Let lasagna rest 10 minutes and spoon on plates. published  
P. S. And remember, only by changing their consumption — together we change the world! ©  
Join us in Facebook and in Vkontakte, and we're Classmates    
Source: /users/1077