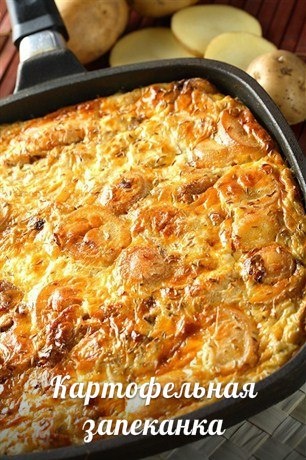 Ingredients:
Minced 400 g
Potatoes 300 g
Onions 2 heads
Cheese 100 g
Salt to taste
Sour cream 100g
Ground black pepper to taste
Preparation:
1. In a baking dish put layers of stuffing, then sliced ​​onion rings, a little salt and pepper, top with grated on a coarse grater potatoes, cover all the sour cream, sprinkle with grated cheese on a fine grater and place in a preheated 180 degree oven for 30-40 minutes, as soon as the cheese browned, the dish is ready.
The meat juicier happened in the stuffing, you can add finely chopped pickled cucumber.