Green pudding can enrich and diversify the textures and flavors of your daily green smoothies. The consistency of the pudding is denser than fruit smoothies and you can eat it with a spoon. One advantage of green puddings is that they often have a smooth and creamy texture, and for this reason may be more acceptable to children and other people who are not accustomed to the taste of greens.
Green puddings usually contain little water and therefore have more concentrated sweetness and flavor, making them more saturated.
The thick consistency of the pudding is produced by a mango, peach, blueberry, persimmon, avocado, Chia seeds, dates, dried fruit or coconut.
Correct green pudding can compete with a delicious dessert. Below are some of the most delicious recipes for green pudding. There is a high probability that one of these recipes will become a favorite Breakfast or dinner. Before serving, garnish your pudding, as the appearance of food affects perception and can encourage you and your family to eat right.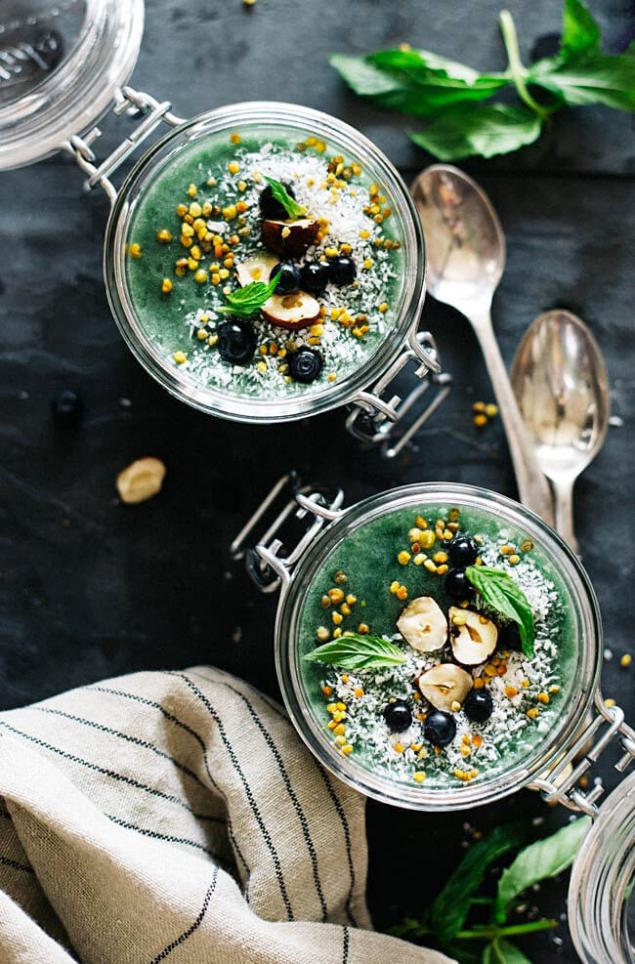 Magic green pudding
1 large mango
1 ripe peach
1 handful of strawberries
3 cups quinoa
water is not required
Preparation:
place on the bottom of the blender fruit, place on top of greens, whisk until smooth.
Yield: 900g
Pudding a Nutty dream
2 young coconut, you can substitute almonds or cashews (soak in water)
1 Cup water
7 dates
2 cups of spinach
1 banana
¼ Teaspoon cardamom
Preparation: remove the flesh of two young coconuts and place in a blender. Make sure that the dates do not have bones, add them to a blender along with the coconut water and the remaining ingredients. Whisk until smooth.
Output: 500g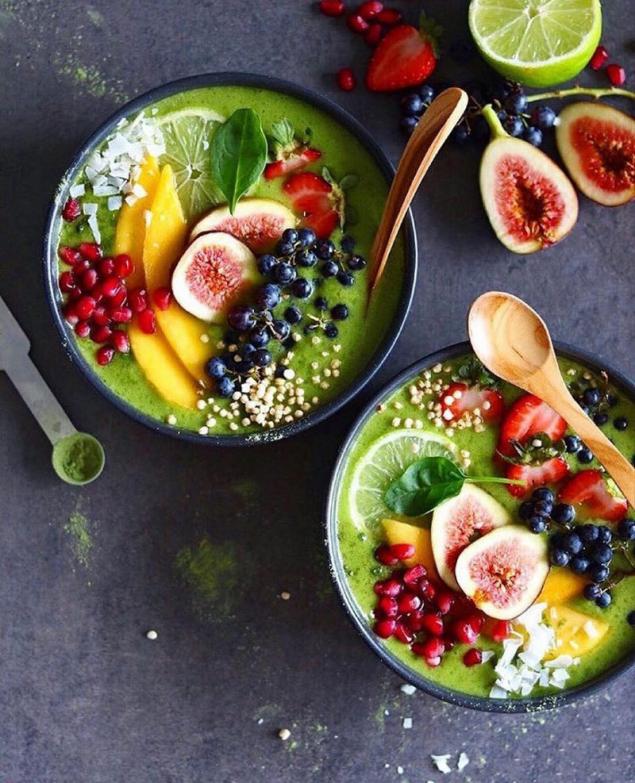 photo finspi.com
Pudding nettle Royal
2 mango
2 peach
2 cups nettle
½ Cup dried apricots
water is not required
Preparation: place fruit on the bottom of the blender, put the greens. Whisk thoroughly.
Yield: 900g  
Pudding "Blueberry night"
2 cups blueberries
1 mango
5 dates
2 cups chard (without stems)
2 tablespoons Chia seeds (not soaked)
¼ Avocado
½ Cup fresh lemon balm or a few sprigs of mint
water is not required
Yield: 900g
Preparation:
remove the pits from dates, then place the fruit on the bottom of the blender top, add herbs, whisk until smooth. Enjoy!
Cook with love!  
P. S. And remember, only by changing their consumption — together we change the world! ©
Source: online-detox.com/articles/112154-zelenye-pudingi-dlya-teh-kto-terpet-ne-mozhet-zelen