The beauty of this salad lies in its perfect simplicity. And diversity. First of all it is very quick and easy recipe that requires only a few ingredients. And again, this recipe is not only salad recipe! Pour the mixture into the baking dish and bake it until Golden brown (with or without cheese on top). Or you can add one more avocado to this mixture and get the delicious green sauce for spaghetti. You can just spread it on toast — it's DELICIOUS!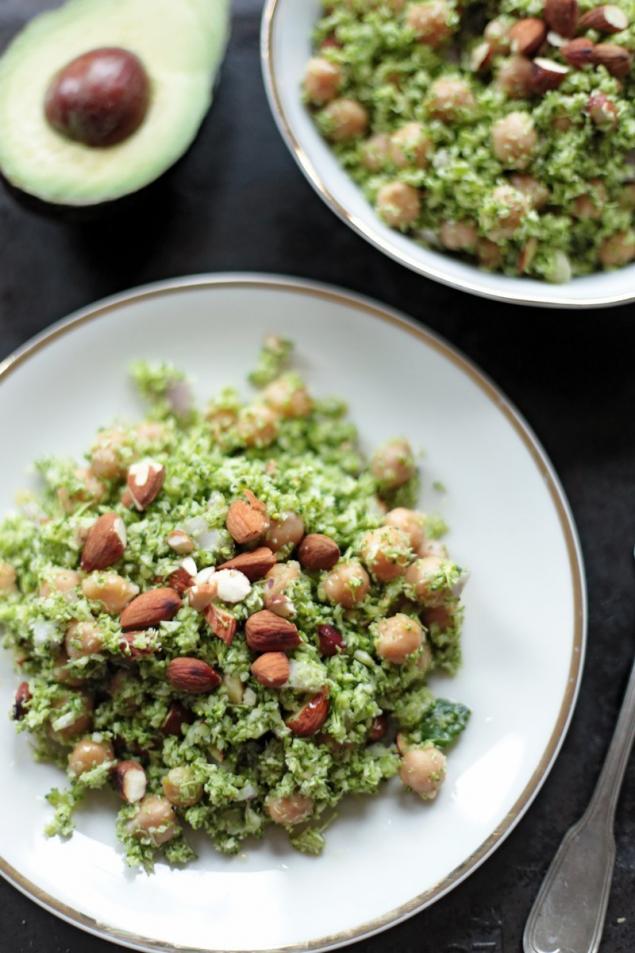 Ingredients:
• 1 small head broccoli
• a handful of almonds, roasted
• 1 shallot, or green onion to taste
• 1 jar of canned chickpeas (or approx. 250g pre-cooked)
• 1 avocado
• 1 lime
• olive oil
• salt, pepper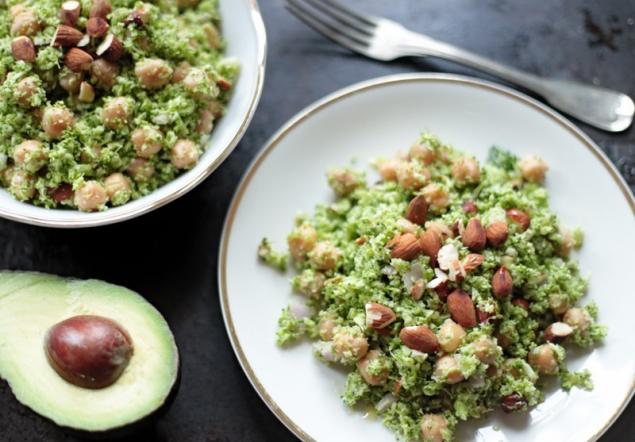 Preparation:
1. Chop the broccoli into smaller pieces and add to blender.
2. Chop the cabbage to pieces the size of a grain of rice.
3. Transfer to a bowl with the rinsed chickpeas, chopped onions and chopped almonds.
4. Add the avocado in small bowl with lime juice, salt, pepper and a small amount of olive oil. Thoroughly mash with a fork and add to salad.
5. Carefully mix well and serve.  
Cook with love!  
Also delicious: a Salad of raw beets: 3 SUPER healthy recipe Filler cabbage cake: a diet of pastries in a hurry
P. S. And remember, only by changing their consumption — together we change the world! ©
Source: greenevi.com/raw-broccoli-salad-chickpeas-almonds/