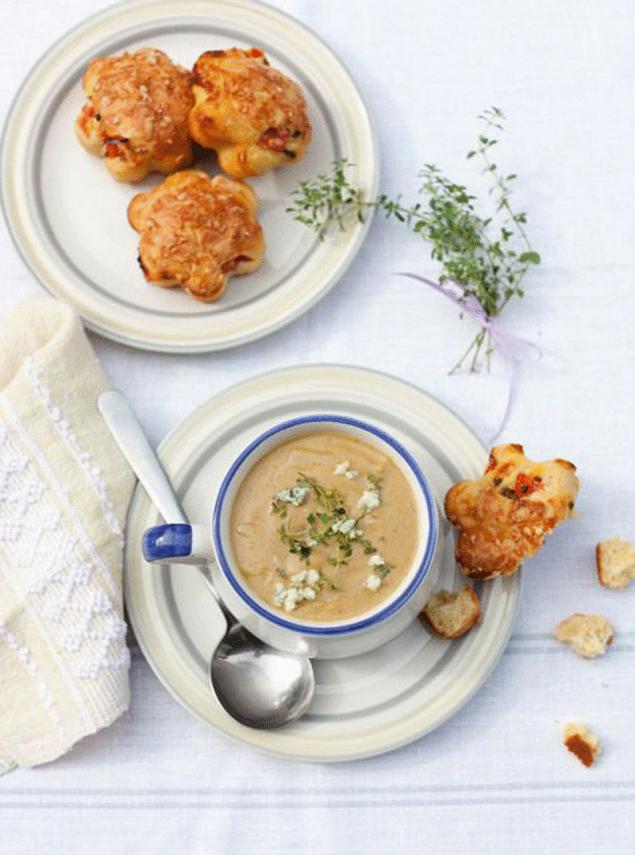 300 ml of water:
300 grams of eggplant;
100 grams of tomatoes;
100 grams of onions;
2-3 tbsp vegetable oil;
200 gr of cream;
200 g cream cheese;
1 tsp. salt
Slice the onion and sauté it until translucent in the vegetable oil. Eggplant peel, cut into cubes, add the onion and saute 5-10 minutes, stirring occasionally. Pour the vegetables with salted water, cover and cook 10-15 minutes on slow fire.
Wash the tomatoes and place them for a few seconds in boiling water. Peel and cut into cubes.
Place the finished eggplant and onion in a blender, add the tomatoes, a little broth and chop. Add cream cheese and stir until smooth mass. Gradually add cream, remaining broth, constantly stirring the soup.published
P. S. And remember, only by changing their consumption — together we change the world! ©   
Source: vegetarian.ru/recipes/Slivochnyiy_suppyure_s_baklajanami