If your home menu is still there a tasty soup, the situation must be corrected urgently. After preparing these soups are as easy as the traditional liquid. Only have a particular delicate taste and nutritional value. You can use almost any vegetables: potato, pumpkin, carrots, beets, tomatoes, spinach, celery and even avocado.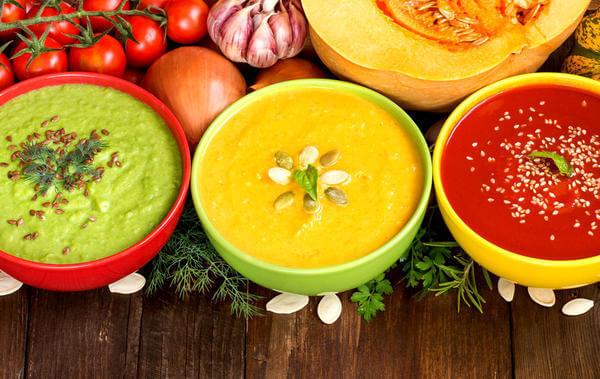 This soup is a great option for those who are dieting and also for those who don't like certain foods — for example, onions. Because in the process all the vegetables are thoroughly crushed and become completely invisible. Prepare health and amaze your household!  
1. Cream of mushroom soup with cream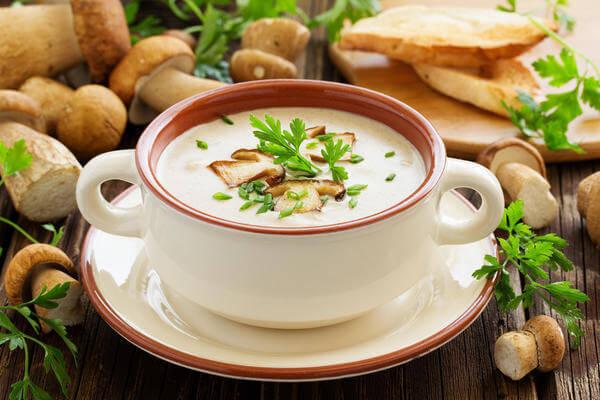 You will need:
15 g dried porcini mushrooms
600 ml broth
200 grams mushrooms or frozen mushrooms
2 red onions
1 clove of garlic
2 tbsp vegetable oil
salt, ground black pepper
50 g cream
Preparation:
Dried mushrooms to sort, pour 150 ml hot broth and leave for 60 min. Mushrooms clean, wipe with a damp cloth and finely chop. Onions and garlic peel and finely chop. In a saucepan, with thick walls to heat the oil and brown the onions and garlic. Add mushrooms and sauté for 5 minutes, season with Salt and pepper. Soaked mushrooms, discard in a sieve, collect the broth. Mushrooms put in a pan with the onion and garlic and lightly fry. Then add all the broth, bring to a boil and cook for 10-15 min. Remove from fire and make soup. Add the cream, season with salt and pepper and pour into bowls. You can sprinkle ground Cayenne pepper and decorate with parsley leaves.
2. Cream soup with leeks