Soup is the best way to raise the tone during the cold season. Warm vegetable soup tends to warm quickly and fill the body with useful elements. How to cook vegetarian soup, but how to make Vegetarian Soup king your table, we know. For you five of the best recipes.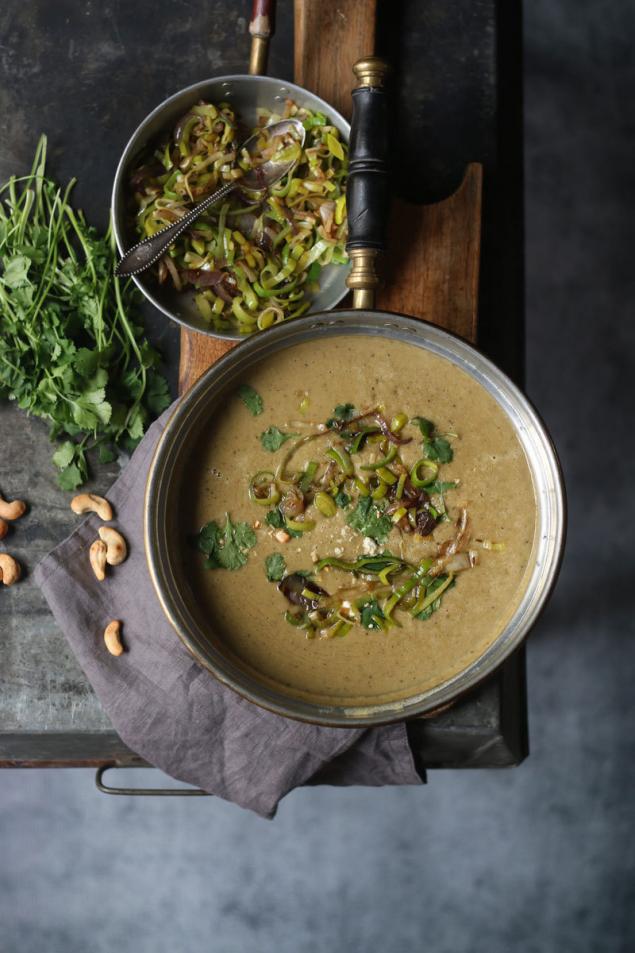 Vegetarian Lentil Soup with cauliflower
Gave the traditional Indian pea soup. According to the classic recipe it is prepared from conventional peas. But today, we prepare unusual and delicious dal from red lentils with potatoes and cauliflower. Interesting fact: In India, some States do not eat red lentils as it contains a very large amount of protein, which is equivalent to the level of protein in meat.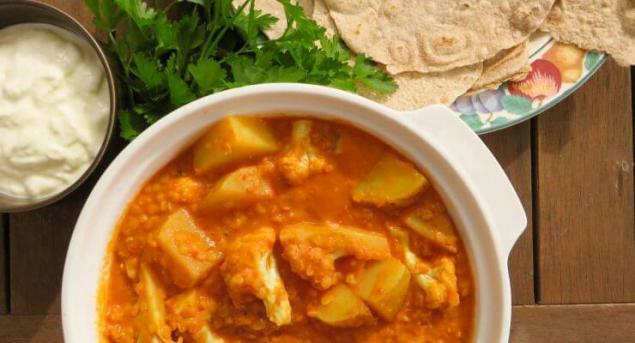 Ingredients:
1 Cup red lentils (soak in water for 20-30 minutes)
2 medium potatoes (cut into cubes)
1/2 medium cauliflower (disassembled into florets)
400 gr. tomatoes (fresh or in own juice)
1 Cup sour cream or cream
vegetable or ghee
salt, asafoetida, turmeric, cumin, coriander, h mustard, curry or garam masala, cinnamon
water
How to cook:
1. In a pan with oil fry the spices.
2. Add the potatoes and lentils. Pour a little hot water.
3. Bring to a boil and cook for 5-10 minutes.
4. Add the cabbage, whipped in a blender the tomatoes and the sour cream/cream. Salt.
5. Simmer for another 10 minutes. Add water if necessary.  
Creamy Soup with Broccoli
A creamy soup that will warm you in any weather. And if you add broccoli, then your lunch will be unique. This soup is easy to cook. This soup can be changed, try different kinds of cheese. The recipe used for the preparation of the cream, but you can also add sour cream for a more budget option.