Most of us the concept of "soup" is associated with sufficiently high-calorie food, but we can prepare this dish from ingredients that will help us to lose weight and get rid of fat.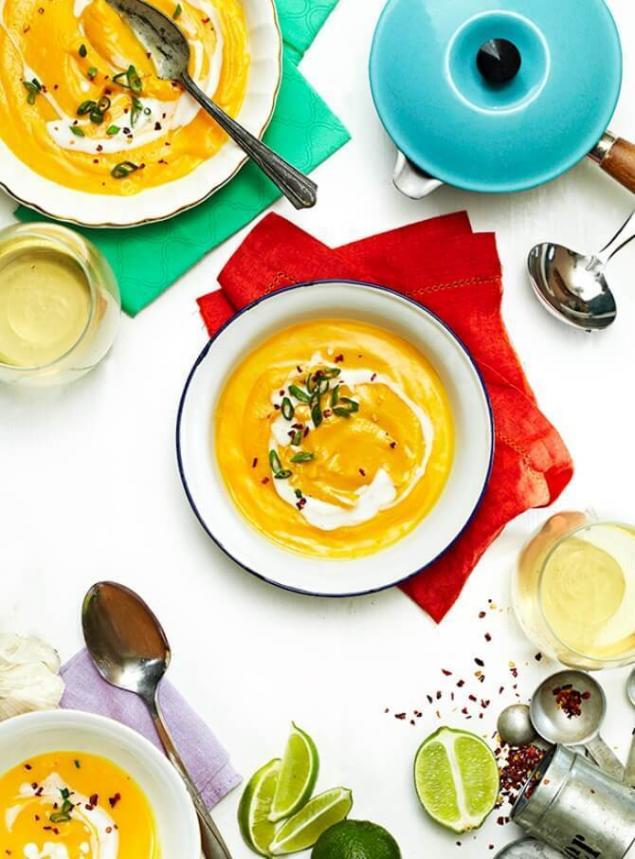 If you add to your soup, certain ingredients, you can get a beautiful dish for weight loss. And in our today's article we will share with you a few recipes "soups fat burner". Delicious, satisfying and effective!
The soup will help to get rid of excess weight
Who said that the figure to watch out only in spring and summer? The cold season is a great opportunity to focus on yourself and begin to follow the diet.
I agree, it won't be easy, since low temperature causes us to spend more time at home, in warmth and comfort, and to eat tasty and of course nutritious meals.
Nevertheless, there is a way to overcome yourself and achieve goals: make a soup that promote fat burning.
We offer to your attention a few recipes of delicious soups and effective:
Soup with leeks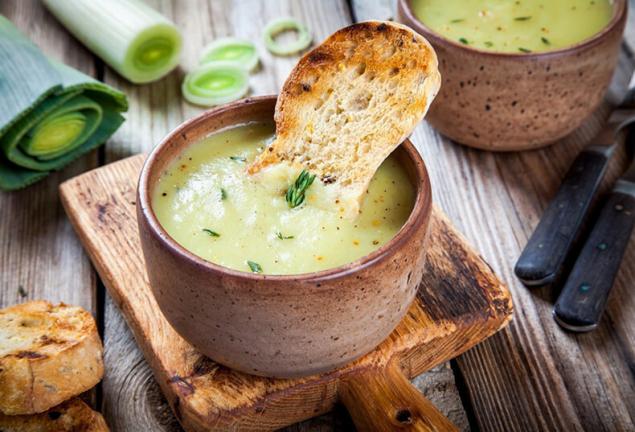 Leeks are very tasty and, in addition, is quite a rich product. It will give a unique taste to your dishes and will be a great addition to fat-burning soups.
Ingredients:
1 large leek (whole)


1 onion (onion)


1 clove of garlic


1 carrot


1 liter of vegetable broth


A small amount of vegetable oil


Salt and pepper to taste


How to prepare:
Slice the leeks (as finely as you can), then do the same with the usual onions and garlic.


Pour into a pan with a little oil and lightly saute in it the chopped ingredients.


Peel the carrots and cut it into cubes. Add it to hot when onions and garlic become Golden.


Pour vegetable broth, add salt and pepper to taste and leave the soup to cook for 20 minutes.


After the specified time, remove from heat and pour the soup in a blender or food processor.


Mix until a homogeneous consistency. Should be a cream soup or cream soup.


Before serving can be warmed up a little again.


Soup with cabbage, tomatoes and celery
The ingredients included in this soup, it is very useful. Combined they will satisfy your appetite and not give you to eat too much in the "after hours".
Cook it in a large pot, and then just divide into portions. So, you will have finished the first dish for several days.
Ingredients:
Cabbage, 1/2 head


Onion, 6 pieces


Tomatoes, 6 pieces.


3 stalks of celery


Green pepper, 2 PCs.


Salt and pepper to taste


Water or vegetable broth


Method of preparation:
Finely chop the cabbage, onion strips and tomato — diced.


Celery cut into slices, pepper — thin strips.


Put all the vegetables in a pan and pour water or vegetable broth to your pan was filled to 3/4.


Add salt and pepper to taste and leave to cook for at least 30 minutes to all the vegetables become soft.


After a specified time turn off the heat and enjoy soup, while the soup gets cold. The remaining can be stored in the refrigerator, warming every portion before you eat.


Soup with asparagus