Slim and smiling girl with sly eyes Blake Lively, who was able to charm the very Leonardo DiCaprio, famous for his role as Serena in the television series "Gossip Girl." The series was withdrawn in 2007, so that's 4 years Blake know and love. She is now 24 years old, but she is just starting his career as a full-fledged actress, acting in full meter. Moreover, Blake claimed as a model, because it often appears on the covers of magazines and in various commercials. Nothing can not be helped, because Lively was almost destined to become the media face as her entire family works in the entertainment industry. From early childhood, Blake's parents took her to the courses in acting, where they engaged in themselves, and it is due to close supervision for a while little Blake learned the basics of acting itself. Many believe that Lively no talent, and it takes only a memorable appearance, but numerous awards testify to the contrary.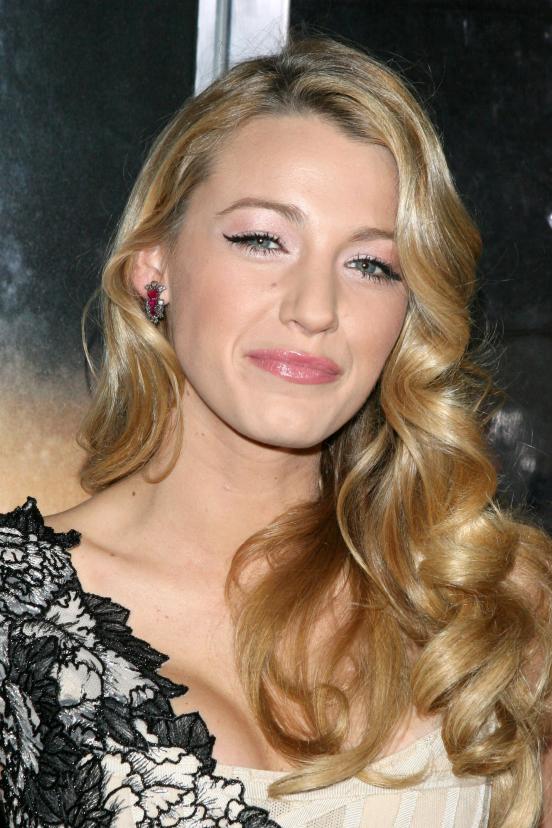 So, it looks good Blake, as many think?
1. I face Blake's definitely not like it. The figure is good, but not on the face of it is not particularly remarkable. If I was once told that she is an actress, I would never have believed it and shrugged, saying that it no longer looks like a tennis player. Against tennis Blake and I have nothing but beauty, I do not watch it. And Leo has coveted it only because of the fact that she blue-eyed blonde with long legs (he still loves), but again, this is IMHO (it may have a great character and I'm not a soothsayer). Makeup at the pictures below very good. If the make-up artists made him a gold jewelry Lively, they managed to create a very, very harmonious picture.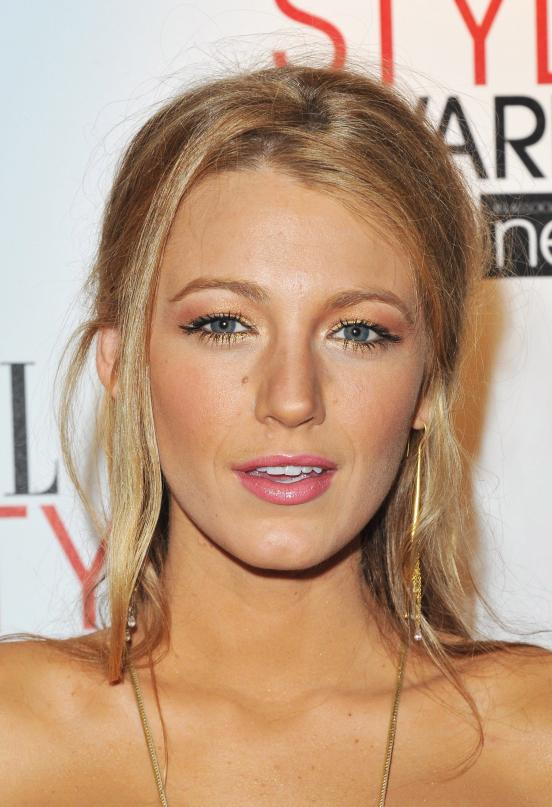 2. I have a weakness for blondes with red lipstick, make-up so I feel wonderful and it fits Blake. Not least in good appearance played white teeth Lively (thank God it's not jaw 3D).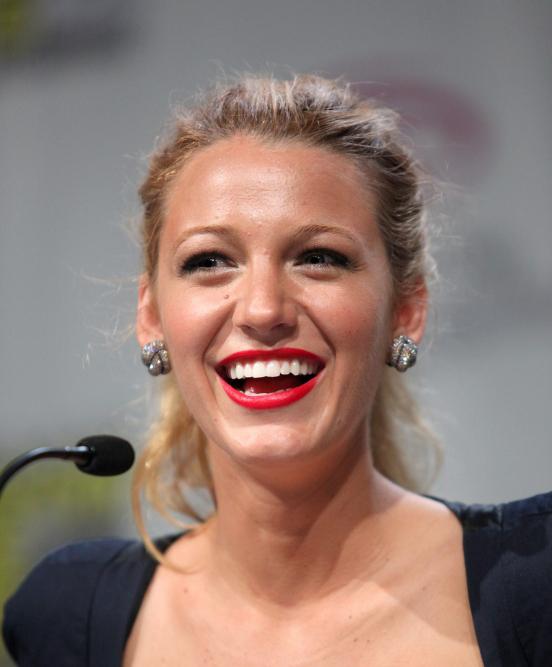 3. Oh, uh ... Oh, what! The image simply stunning! Make the topic, but did not note it, smartly coiffed hair and a lovely piece of dress. As for jewelry and hair color, the earrings, I would have changed (pink for why they are here?), And the roots touched up. But, basically, and so good.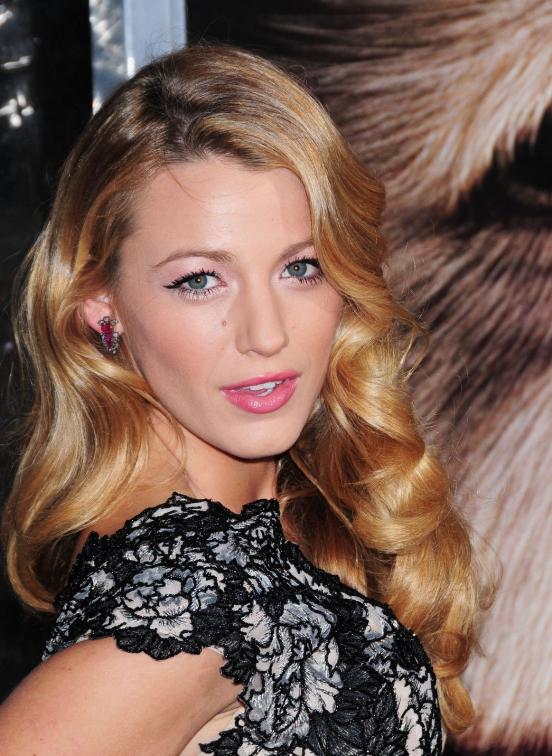 4. A good makeup in shades of gold. This recent release of Lively for awards Teen Choice Awards, where I fell in love with her leather dress! This mega-cool dress perfectly underlines the figure, Blake chose itself because it does not use the services of stylists. Well done keep it up! (maybe someday it will throw an acting career and become image-maker)))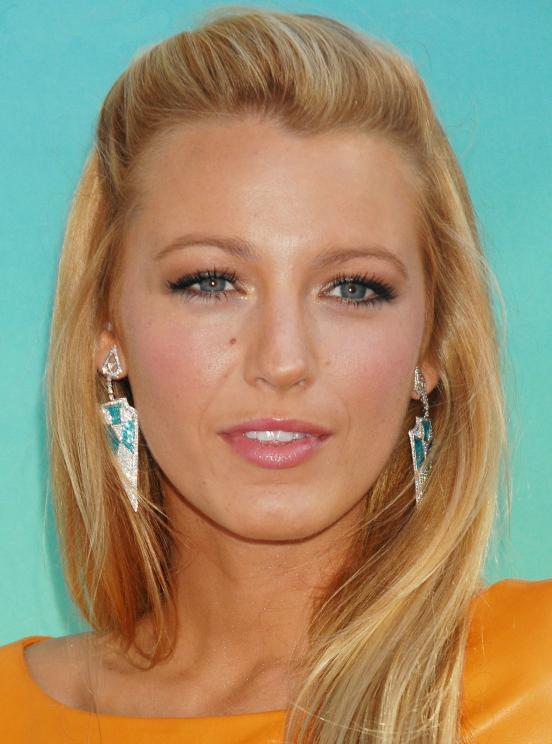 5. Very well, sooooo, beautiful! I do not reproach.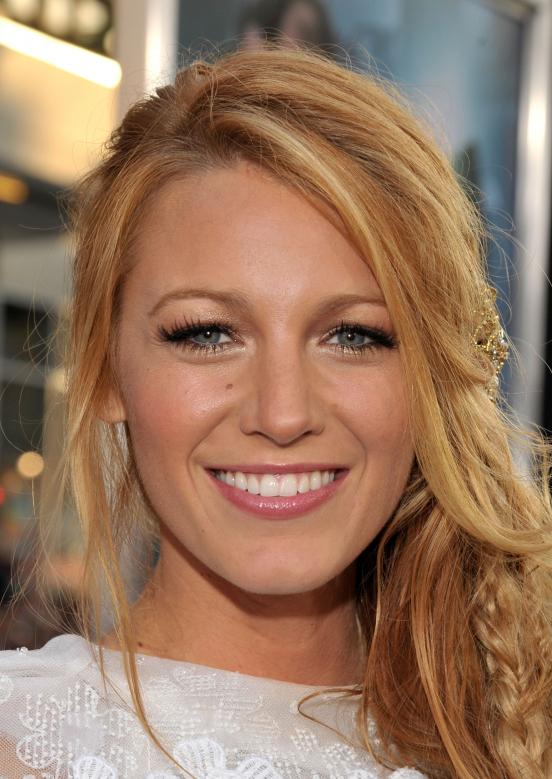 6. Rich and Famous Blake couple of years ago was not so beautiful, but on this occasion it did not bother, and continued to smile brightly. I respect it, but it seems she corrected the nose. Makeup is not visible, because it is minimal.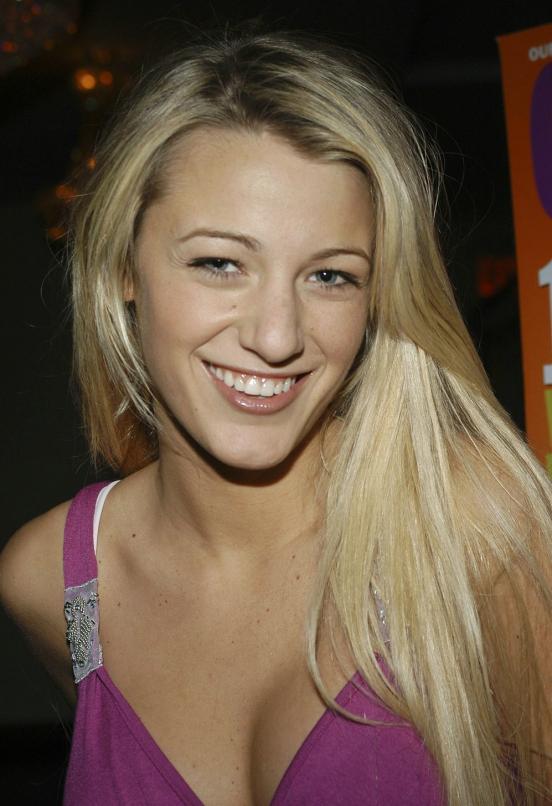 7. Not bad, one has only to change the facial expression. Make-up is similar to Meiko on the first photo, right there all seemed much more attractive.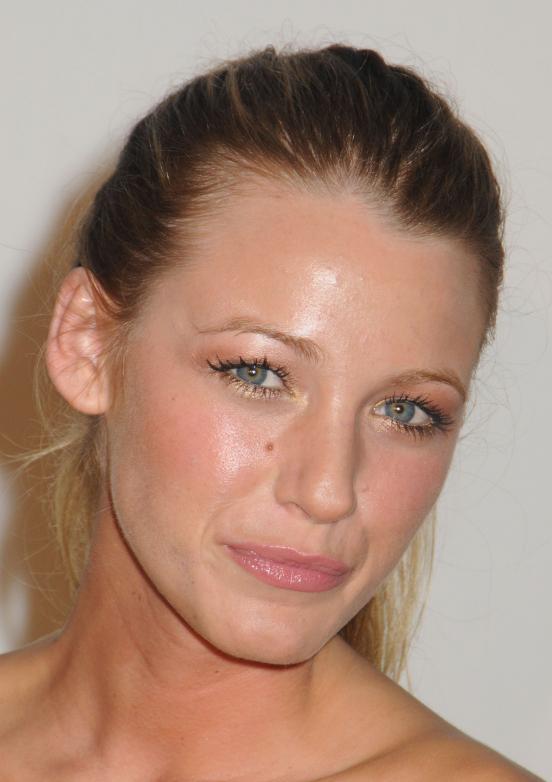 8. Even though the fact that the appearance (particularly the face) Blake did not admire, I like its immediacy and ease of life and feed on the royal red carpet. She can be seen, and this is one of the components of the success of a young girl in men and at the media (if you are a Hollywood star). I like makeup, hairstyle and even more so.
9. Red Her. I still cute in this photo but facial expressions Blake (I think that it is about to sob bitter tears). And this is not the first photo where I see such an expression. Interestingly, physiognomists would say on this subject?
10. Progress on the face and on the face. Previously, she let down her eyes black eyeliner, and now has moved to a make a lighter, and hairstyle clothes changed dramatically. Blake was "Sweet Home Alabama" is not what the photo below (hmm ... how old is she pictured 17-20?).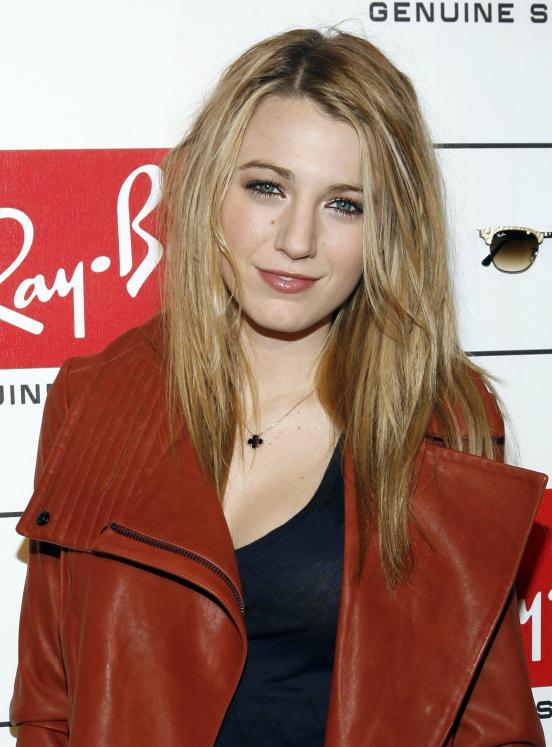 11. Milo.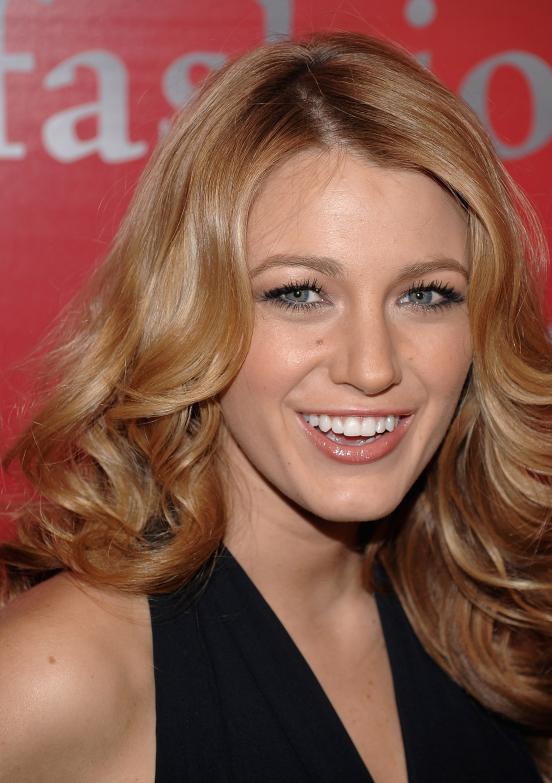 12. Beautiful eye color, very beautiful! The head had to be put in order, and as well, just a bomb - sex bomb!) Like a make-up makes it even better. Eyeliner (compared to the option of 10 photos heaven and earth, probably found "rukastogo" make-up), red gloss, brushed the hair - everything right.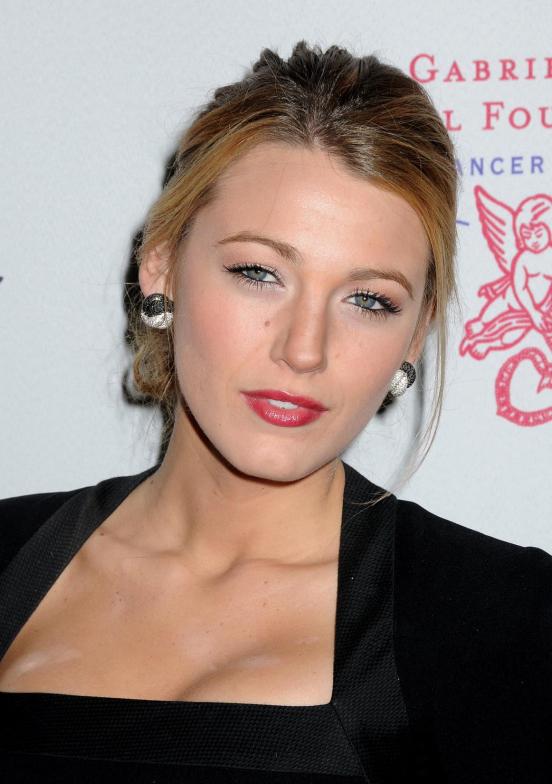 13. Dress color - a dream! But it would be better looked at the brunette. Although the essence of this is not the case, and makeup that is as simple as 5 cents.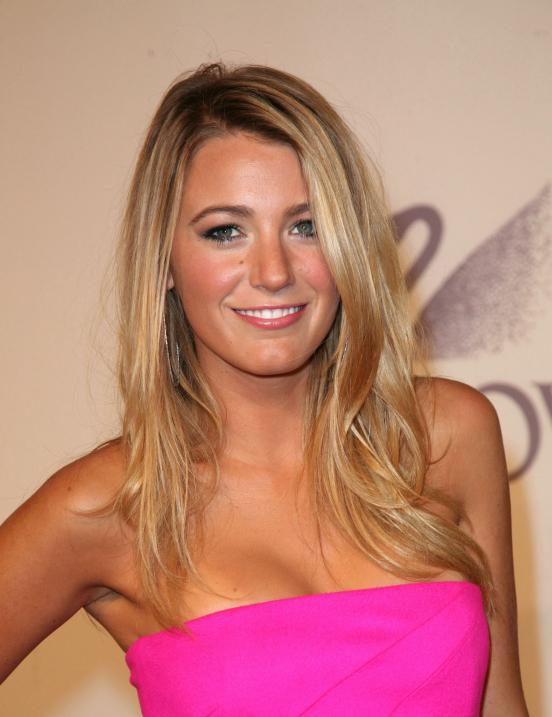 14. A strange smile. Hair lie well, good makeup.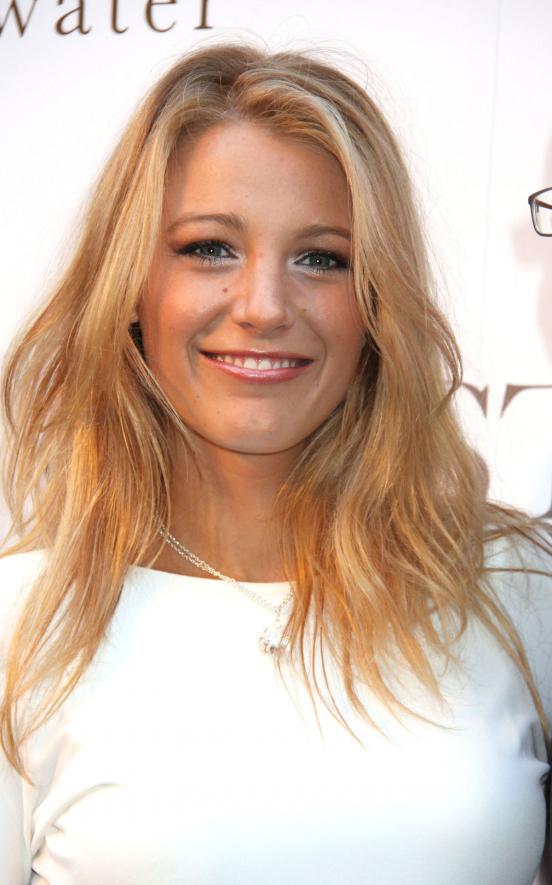 15. Sometimes Blake reminds me of Cameron Diaz, although I understand that they are not a bit similar. The image of the good, I liked it, that Blake is so strict and business, but at the same time sweet and open.
16. Placing a kapets) Makeup ordinary. By the way, many compare Blake and Leighton Meester, giving the palm to Blake, but I still can not understand why? For example, I prefer Leighton, although there is only a matter of taste and I will not say that things feminine beauty and attractiveness of the I "gourmet».