Blake Lively and Leighton Meester gained widespread popularity thanks to the American TV series "Gossip Girl", which is described in the "golden youth" in New York. For heroin Blake and Leighton - Serena van der Woodsen and Blair Waldorf to each other can be described most accurately word frenemies (from Eng. Friend- friend, enemy-the enemy).
Best friends since childhood, they were together - terrible force. But it is necessary to interpose their relationship the cause of principle or, God forbid, the young man - wait a brutal war, which in the course are the dirtiest methods. Actresses are bright representative of a new generation of stars, they are invited to one project after another, they conclude advertising contracts with leading brands, shine on the pages of glossy magazines, dictate fashion. I suggest you look at their outfits on the show and in life.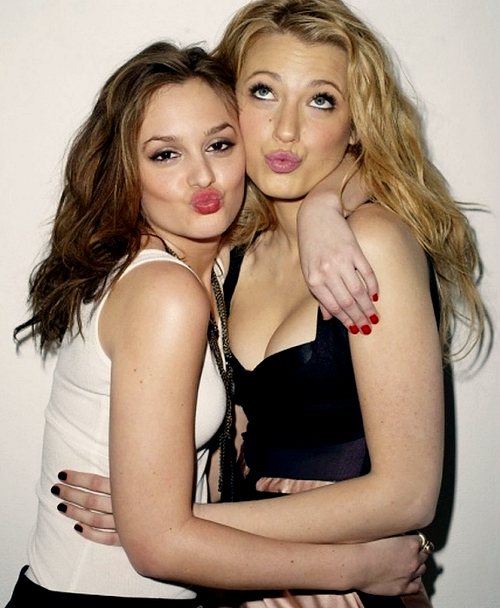 In general, Serena (Blake Lively) is positioned as the main character, was returning home with her begins the "Gossip Girl." From the first episode, we understand how Blair has to always be in the shadow of a friend, although, in principle, on their data, it is not inferior to her. Plus, an ardent perfectionism and a storehouse complexes Blair only worsen the situation. Over the years, it certainly takes confidence, but nonetheless, children's resentment anyway and then go outside.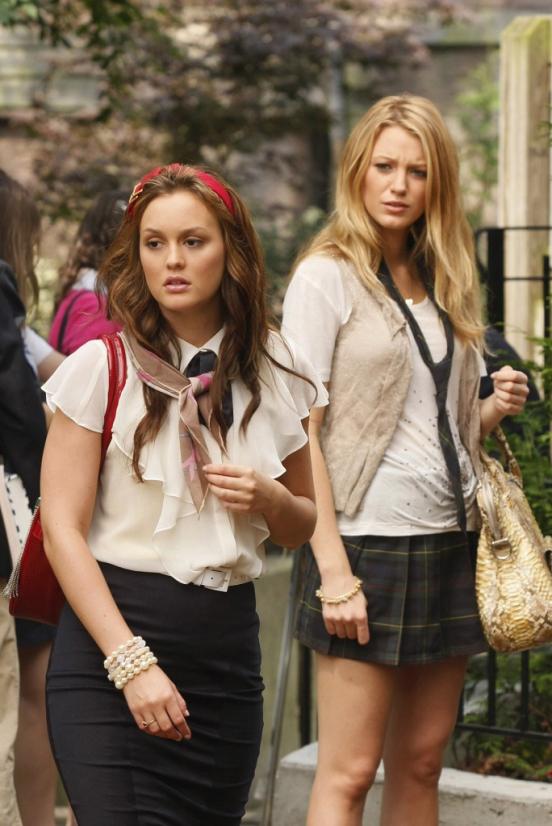 However, to pay tribute to the heroine, Blair made a part of a couple-business card "Gossip Girl", and one of the most exciting series of pairs of the world as a whole - Chuck and Blair.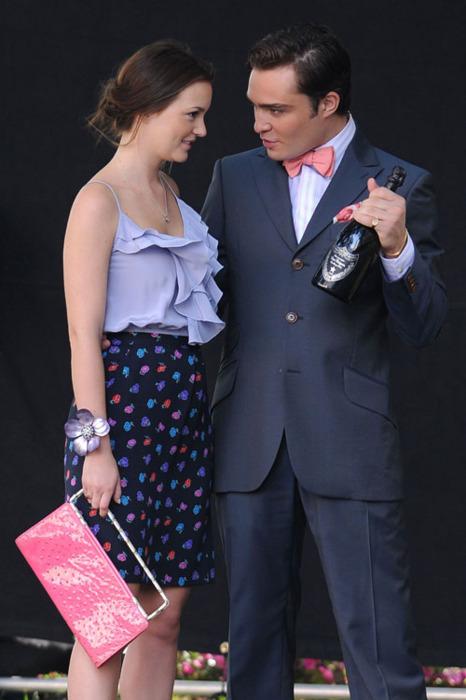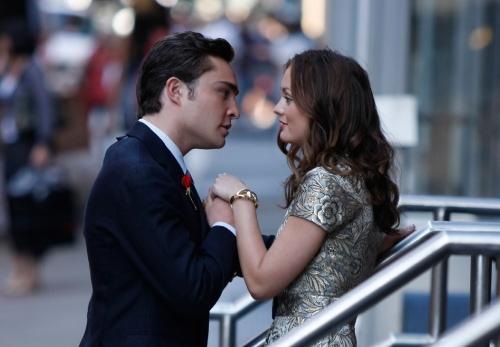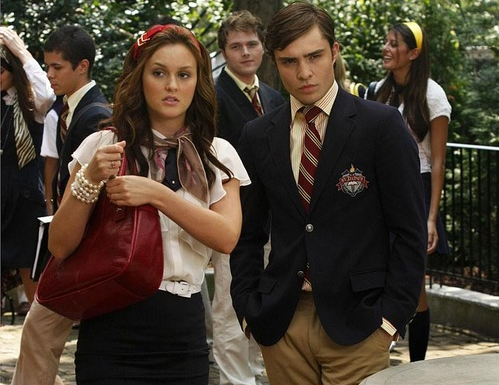 As for Serena, it appears some cheerful rebel Upper East Side, and the constant heroine secular columns, thanks to a string of novels and scandalous events associated with her name.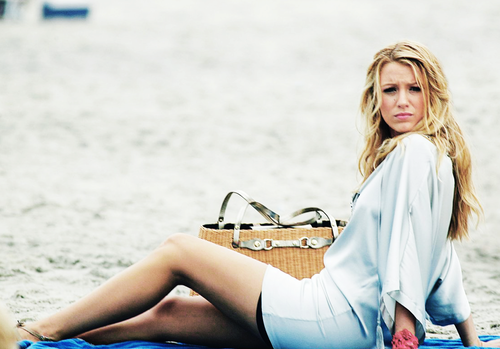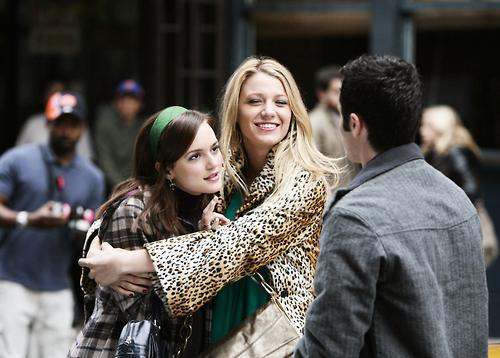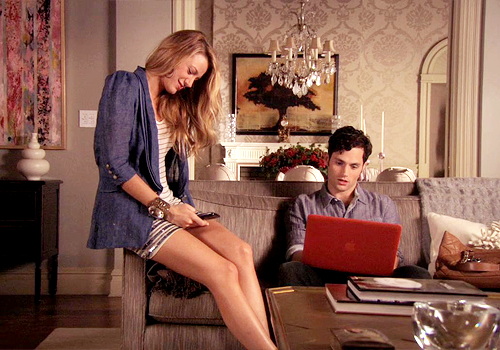 But despite all the machinations and intrigues, in the end always wins friendship.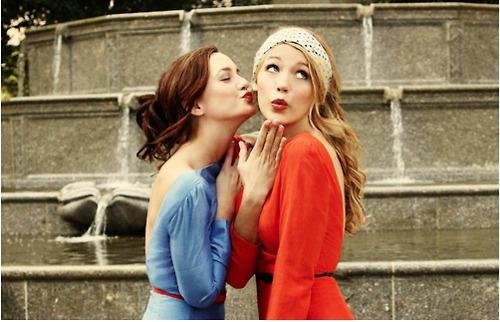 Dresses in the frame - a single reason to watch the show. Blair obsessed become self-sufficient and powerful woman dressed appropriately. Even experimenting, in general, it always looks sophisticated and elegant.
Serena affords greater freedom and shines in the most glamorous dresses.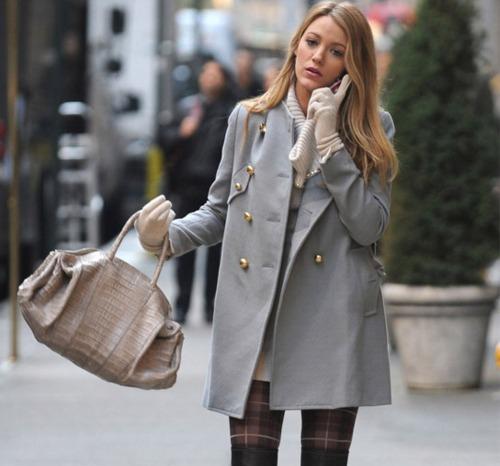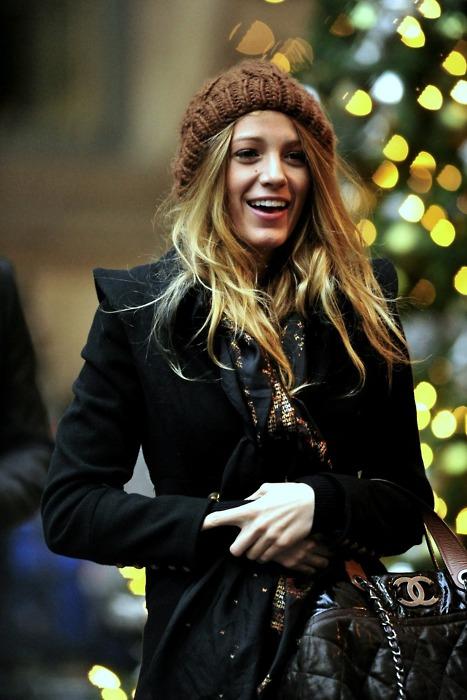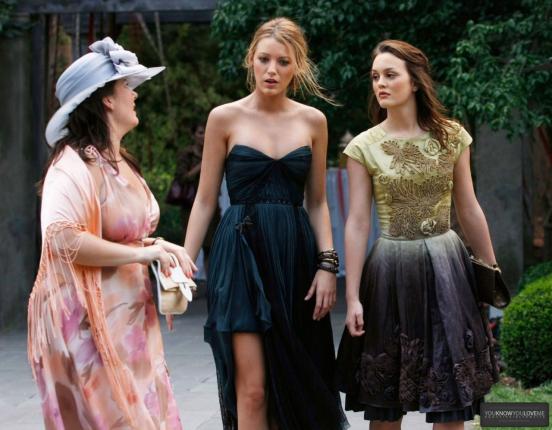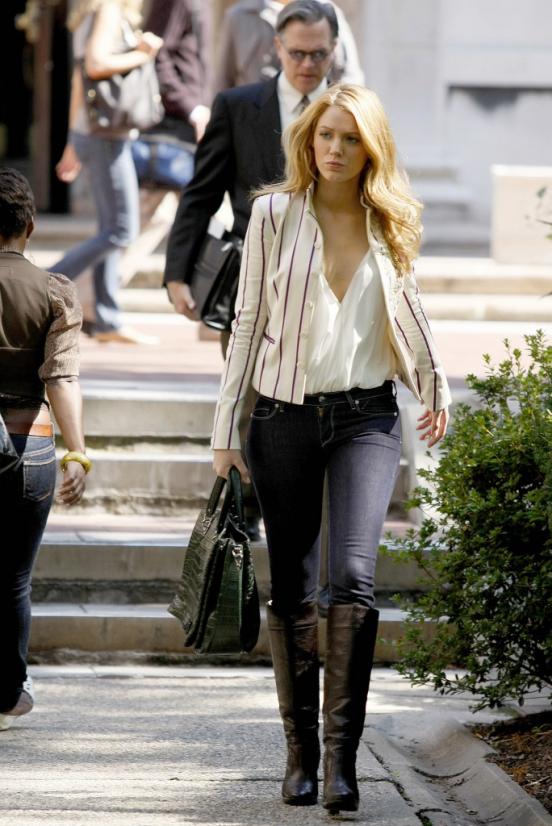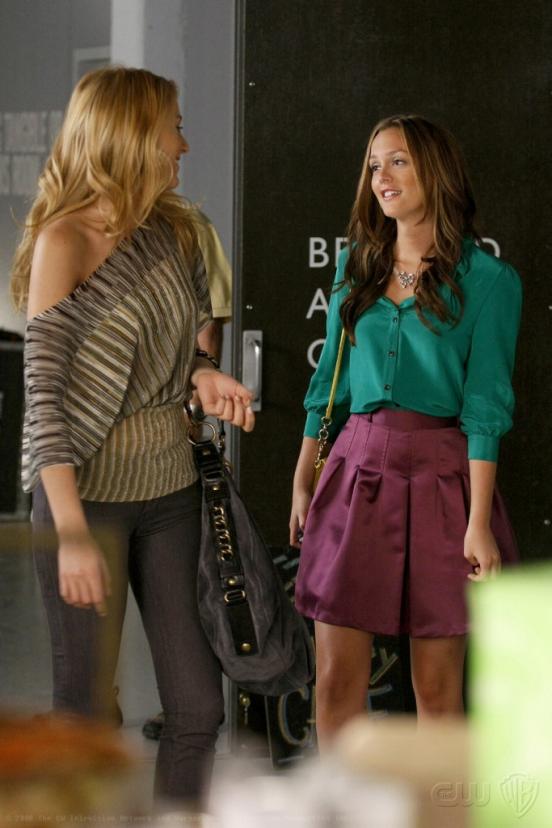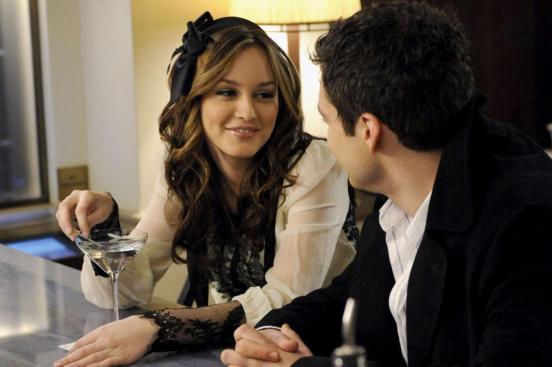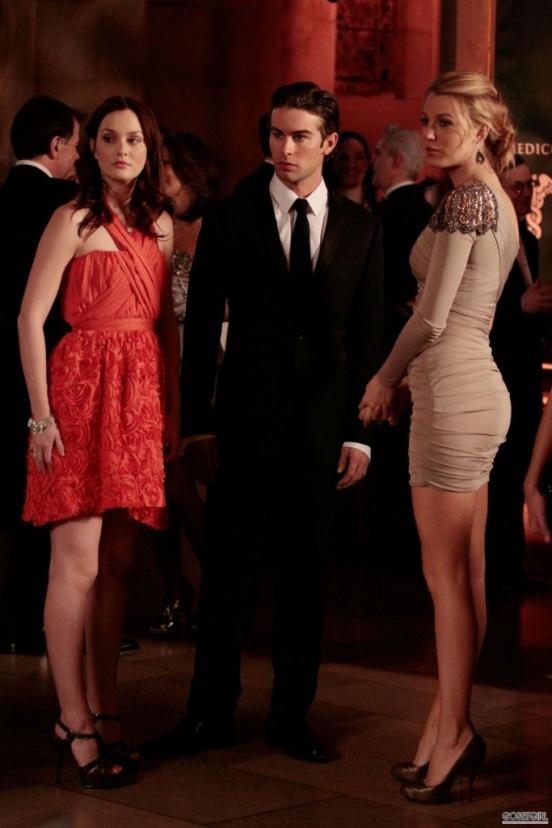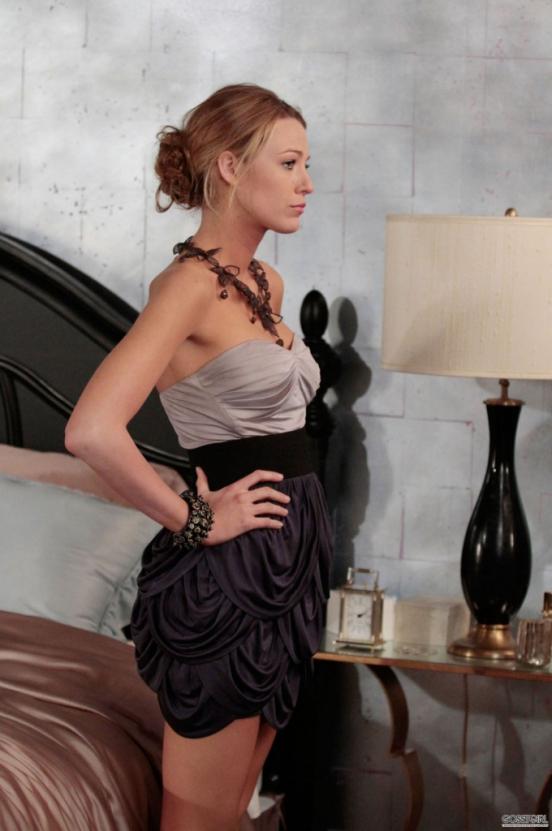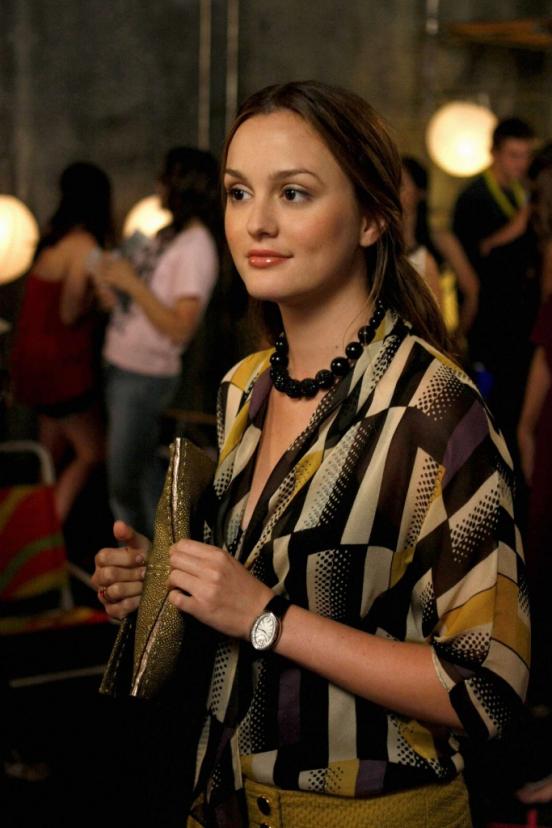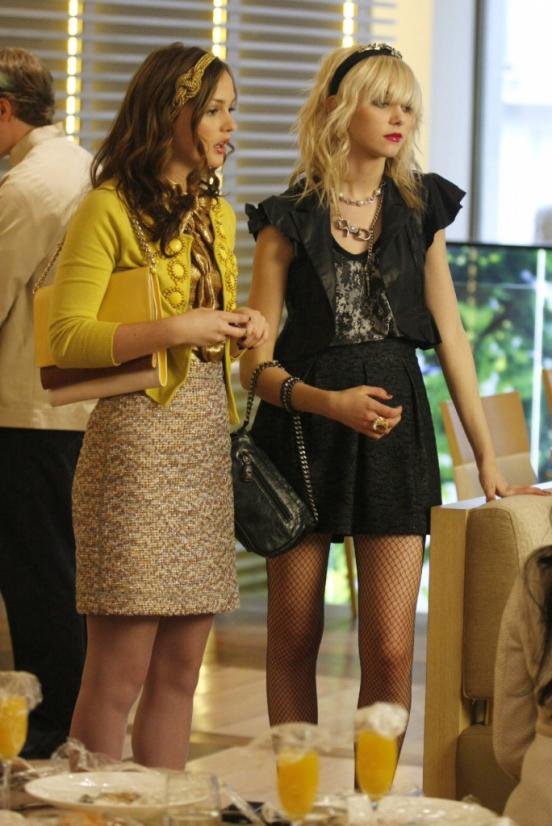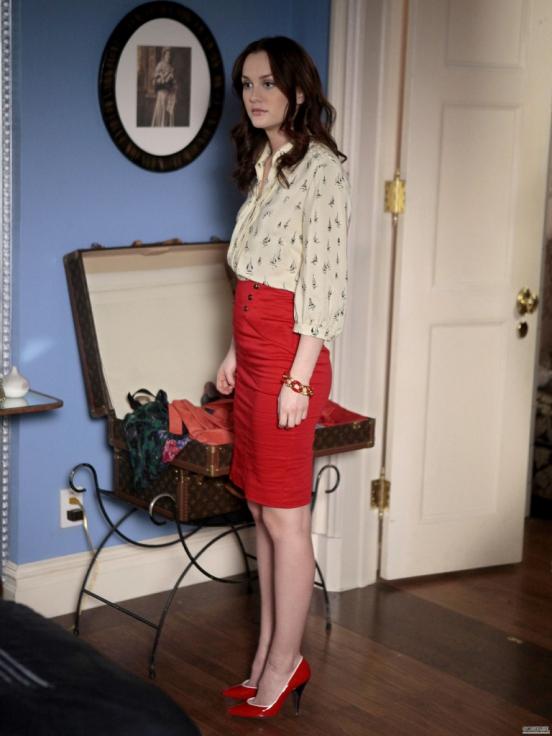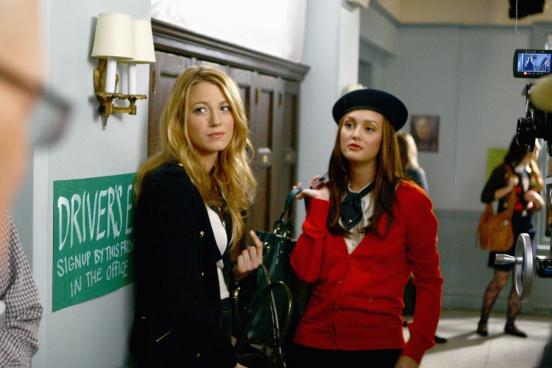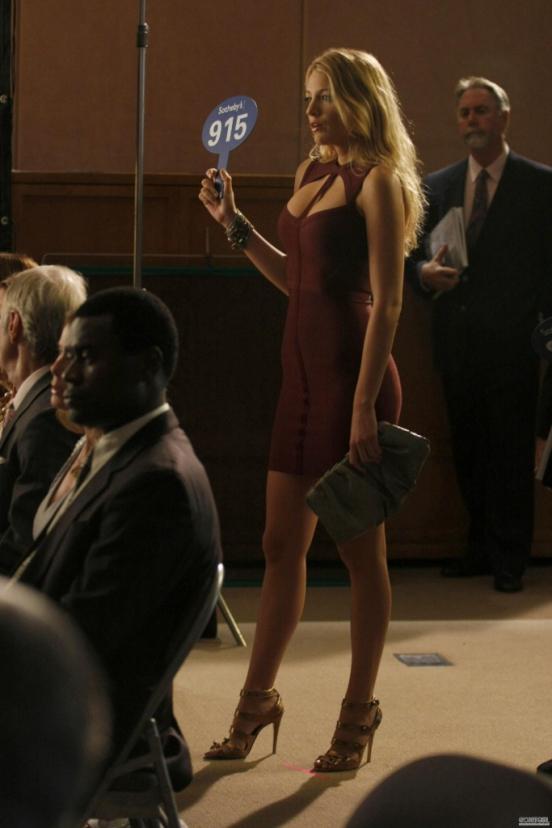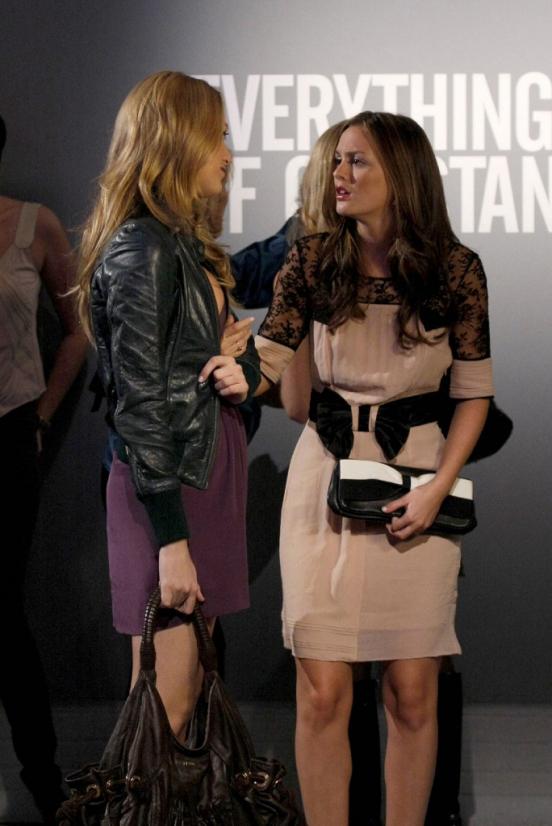 As for real life, wardrobe Blake Lively is not much different from her character's wardrobe. She prefers flowing dresses to the floor, or super short dress sitting on a figure-cases, and strongly emphasizes its elegant details.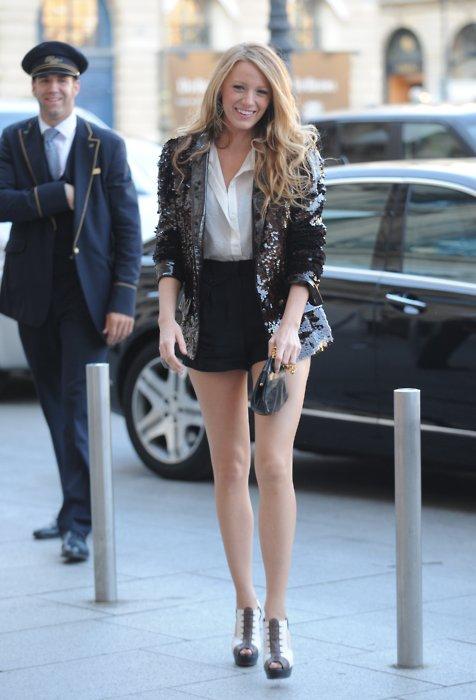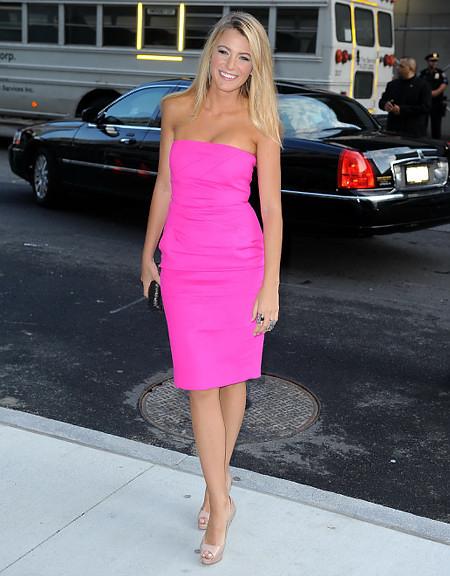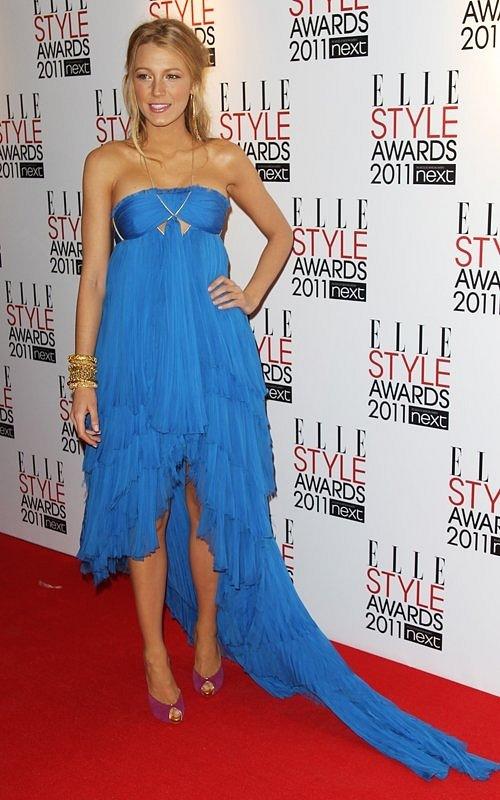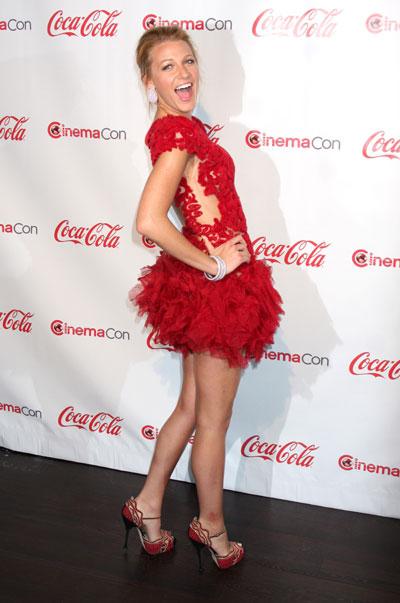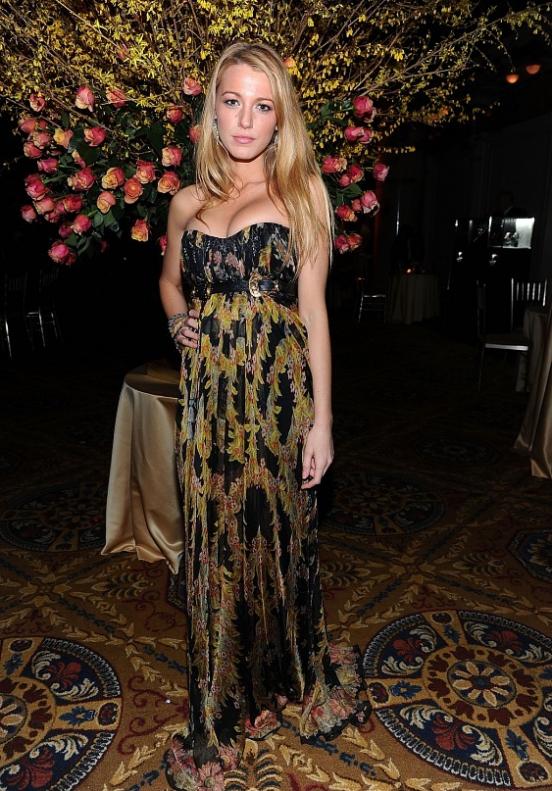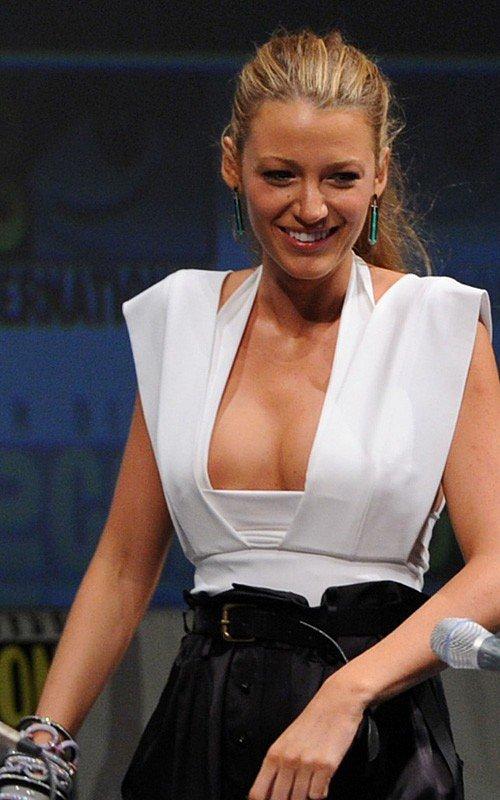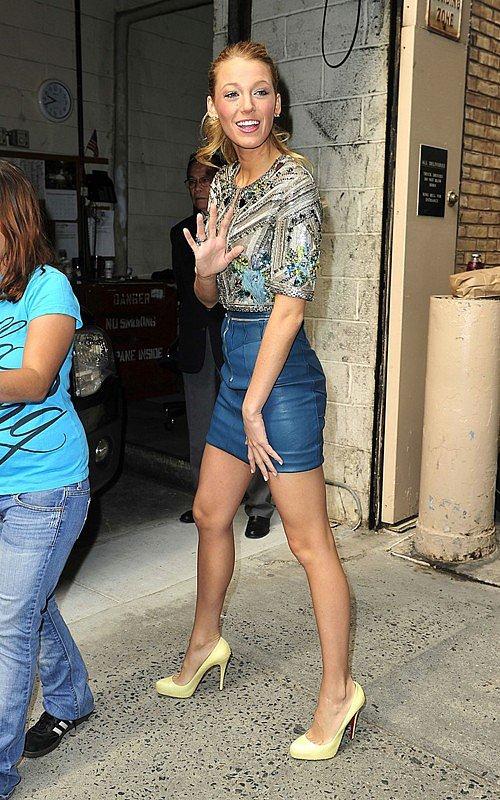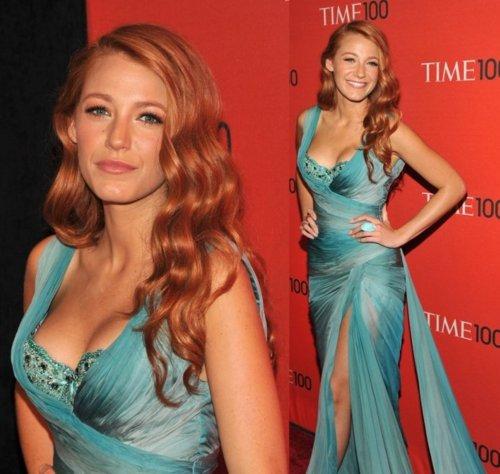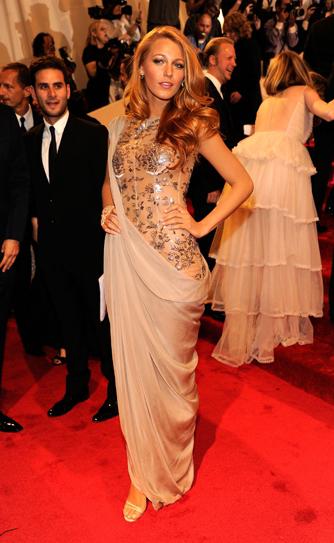 In the case of Leighton difference in the face.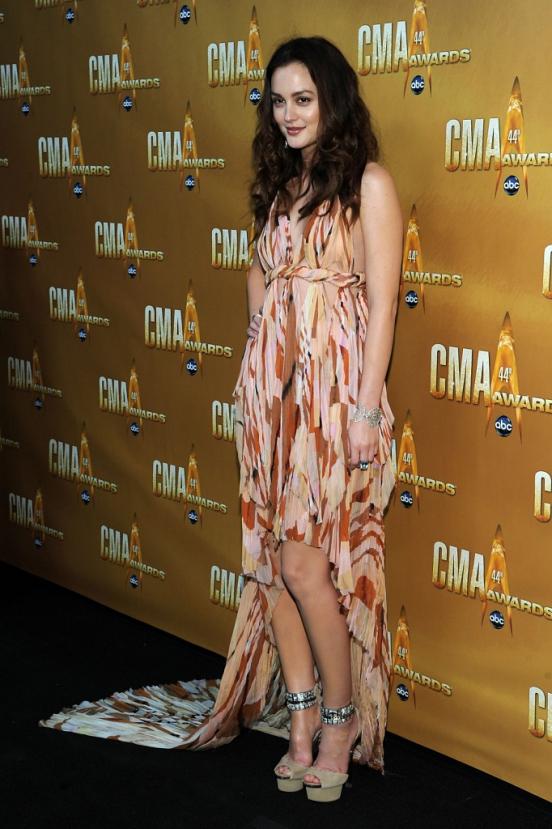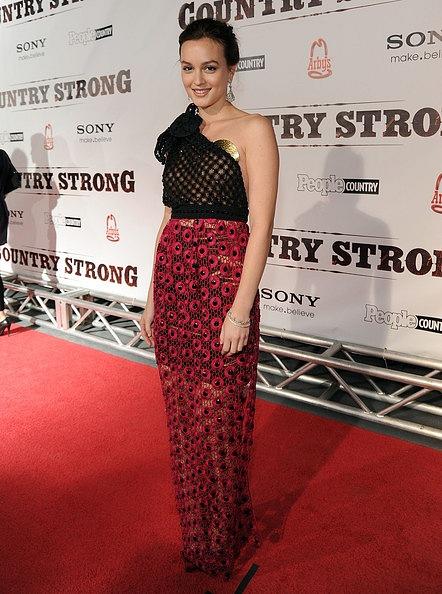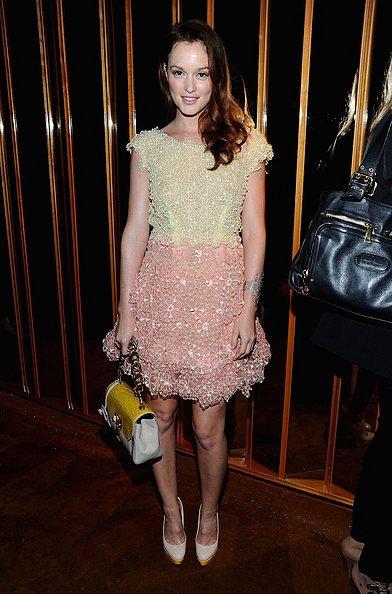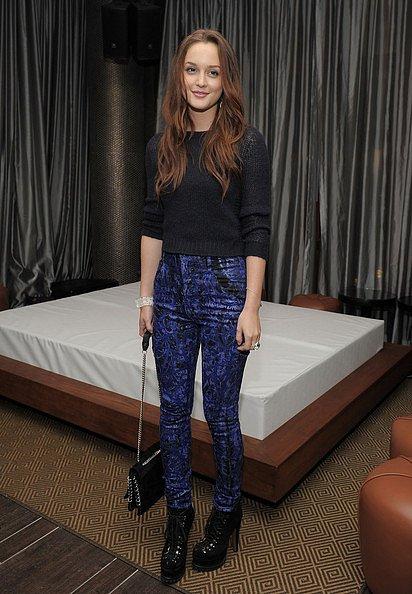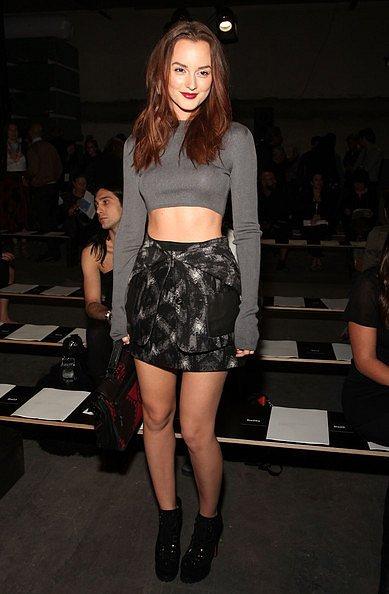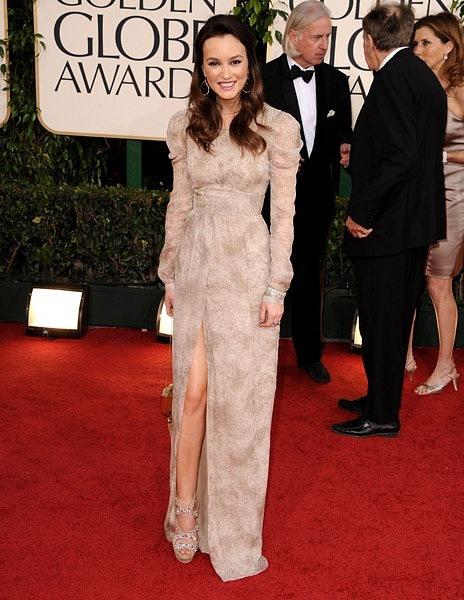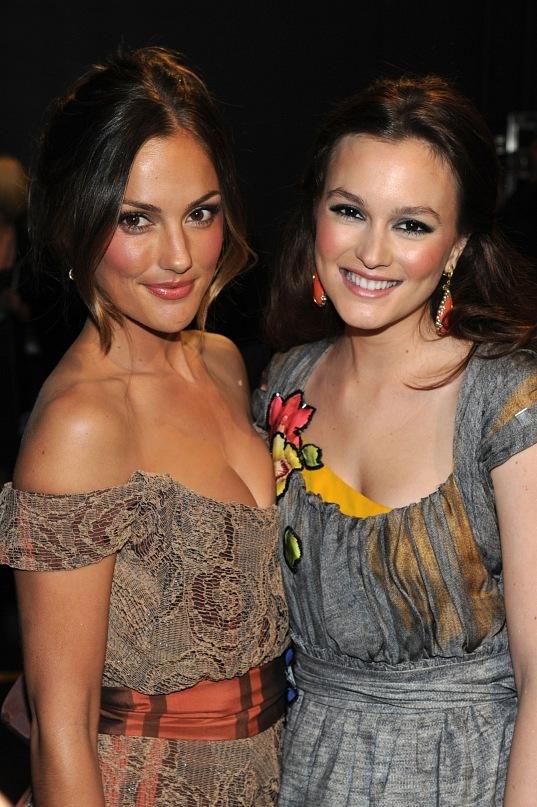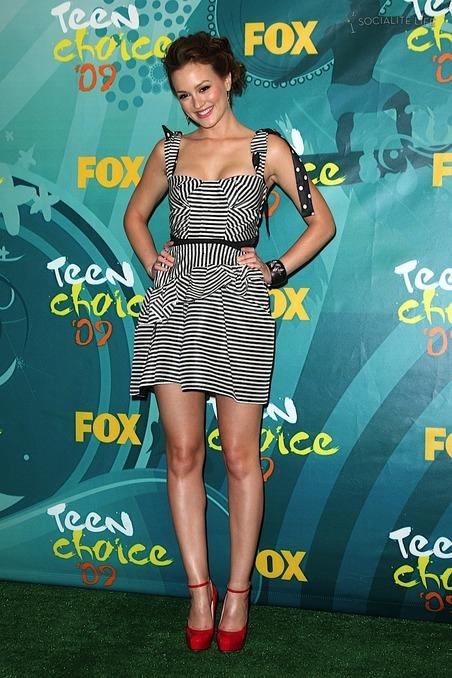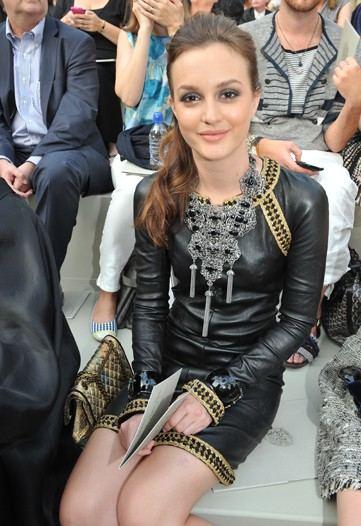 Of course, all of us are fallible.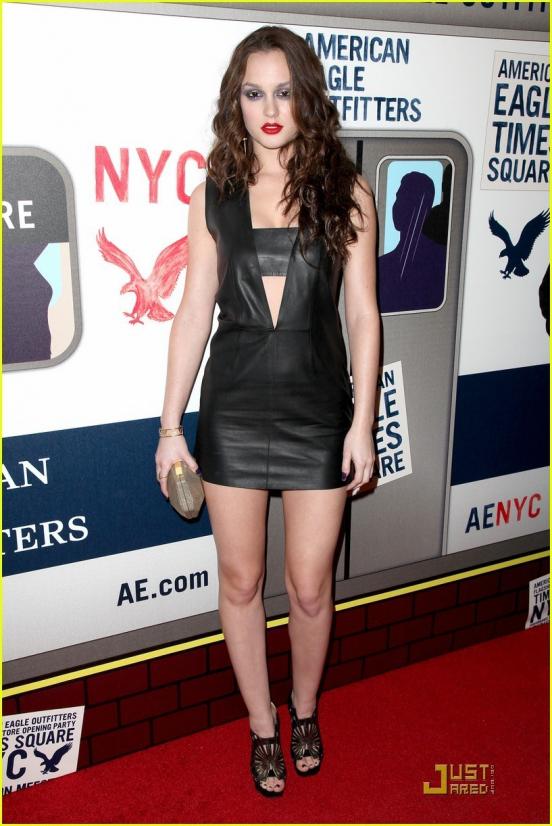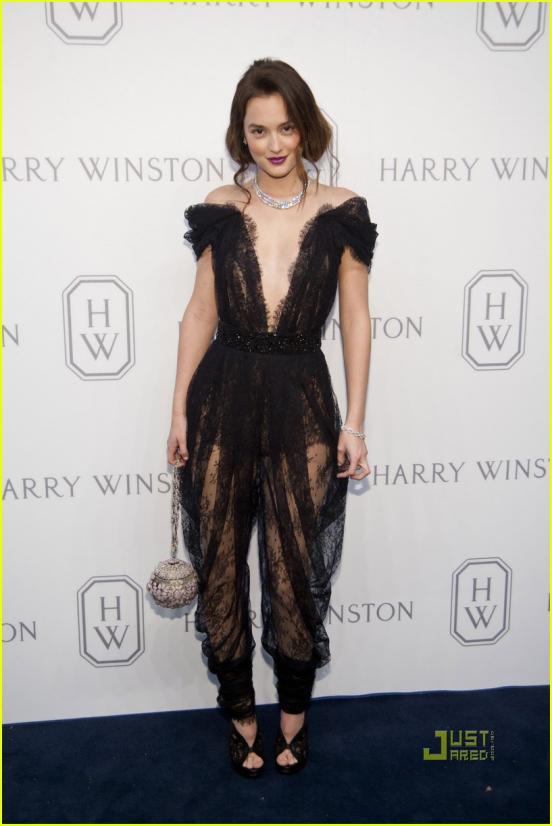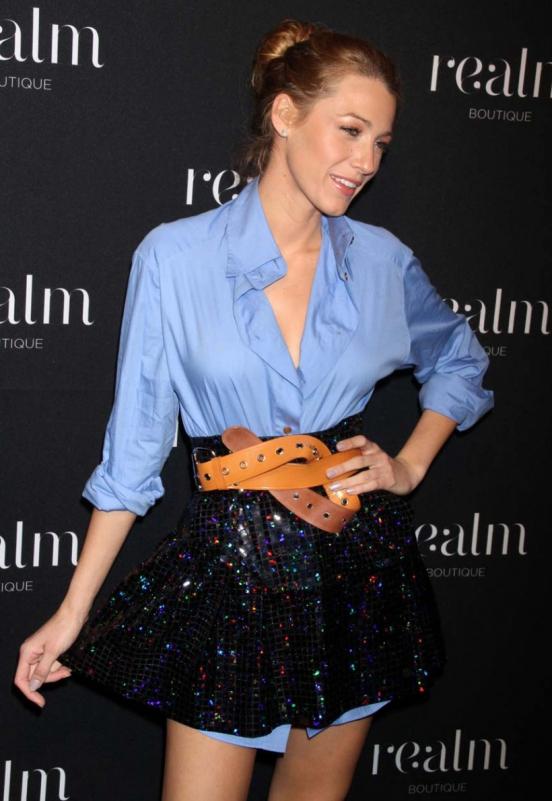 Once again, the girls can be seen in season 5, "Gossip Girl" this fall.