Some believe that in the style of Blake Lively is not nothing at all unique, and so it can not be considered as a model, but should look at and view changes immediately. Yes, in his style of clothing Blake are not so uncommon, and how to dress it suits many famous women, but the difference between it and these "many" very, very significant: 25-year-old actress is almost never "fashionable failures" (her style consistently good) and she chooses her clothes, while other stars use the services of stylists. In this way, Blake check yourself for strength and wants to finally come to the ideal appearance, which will become its hallmark.
20th place
At New York Fashion Week Blake appeared in stylish casual image, which added solemnity jacket Diane Von Furstenberg. Complete the picture of pearl Christian Louboutins.
19th place
Perfect blue dress Marchesa, which Blake donned the event MET Gala, emphasized not only the length and slenderness of her feet, but the depth and color of eyes.
18th
Another intricate dress Marchesa, which is beneficial to sit and look amazing thanks to feathers and embroidery viteevatoy.
17th
At the party, DKNY actress was restrained in expressing their style. Nothing interesting and memorable, but for a variety of quite amiss.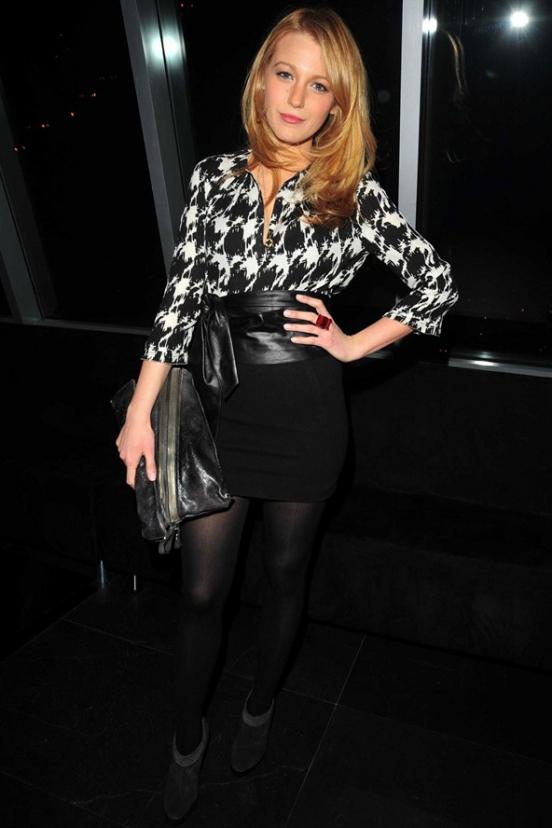 16th
Young, fresh, radiant and healthy appearance because Blake Lively can not but rejoice. Excess weight is bad - anorexia - even worse, but Blake had a perfectly normal feminine figure, which means that, as she says, there is no such that "the eyes and the eyes", because it eats whatever he wants. Nina Ricci dress at the "Golden Globe" sits perfectly.
15th
Legs - a strong point of this girl, so why not when the opportunity to show them once again !?
14th
In ordinary life, Blake does not like to dress up and prefer comfortable clothes, like this Printed Dress Topshop.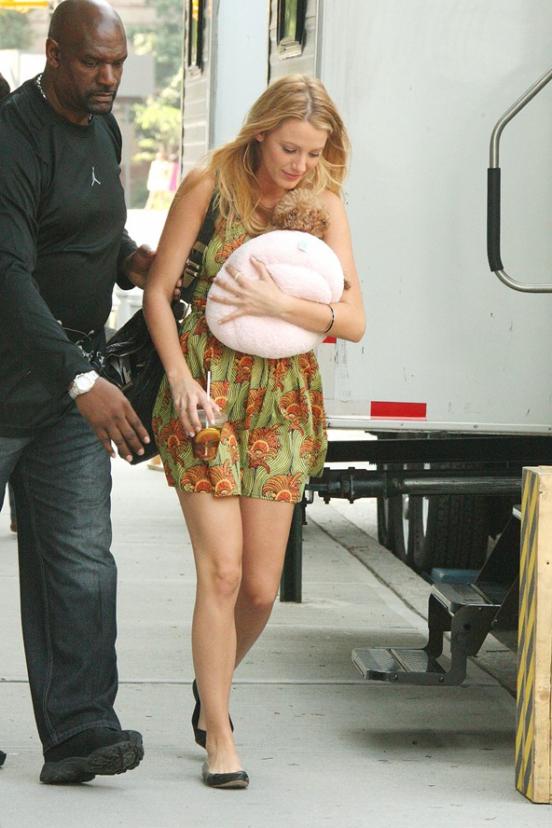 13th
Elegant, refined and utterly elegant Chanel dress must be submitted not so, but the bow worthy of the highest score.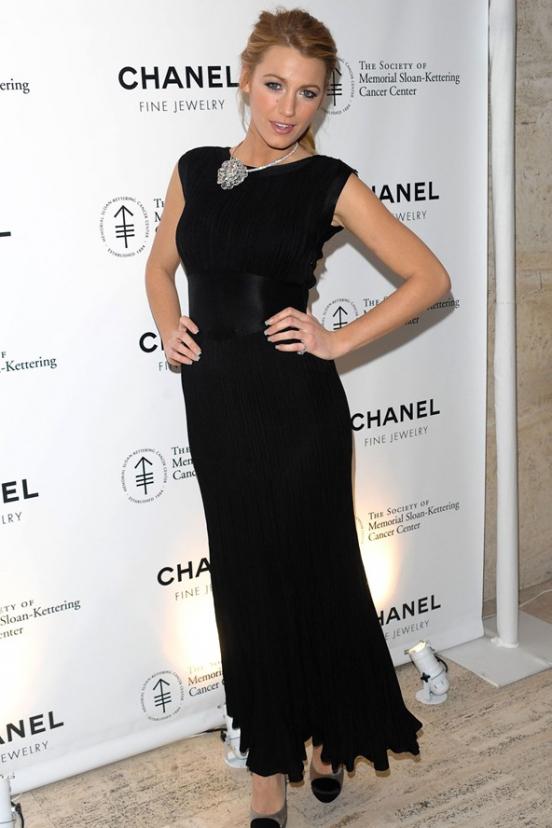 12th
Lively at the party Burberry.
11th
In such a girl is hard not to fall in love. She was not beautiful in the standard sense of the word, but she did not take a charm: she seemed to glow from within. At the launch of a new collection of Anna Sui star of "Gossip Girl" was lit in white dress and studded shoes Christian Louboutin.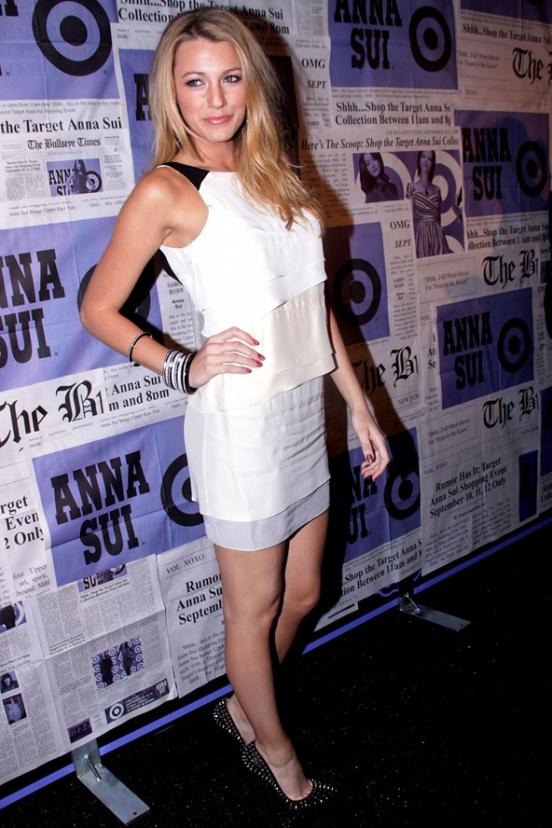 10th
Who else, but I am guided by the nose. If a year event where there was Blake, Unknown, just look at the center of her face, and immediately become clear long ago it was or not. Rhinoplasty actress did and it's pointless to hide. I suppose that this exit was a few years ago, but everything genius is simple and monochrome set Marchesa mini neckline and slim Blake went perfectly.
9th
Small lace dress Dolce & Gabbana.
8th
Guess who is the designer of this wonderful dress? Well, of course, Victoria Beckham, with its crisp lines and dark colors. Many stars to try on this dress, but all beautiful yet Blake.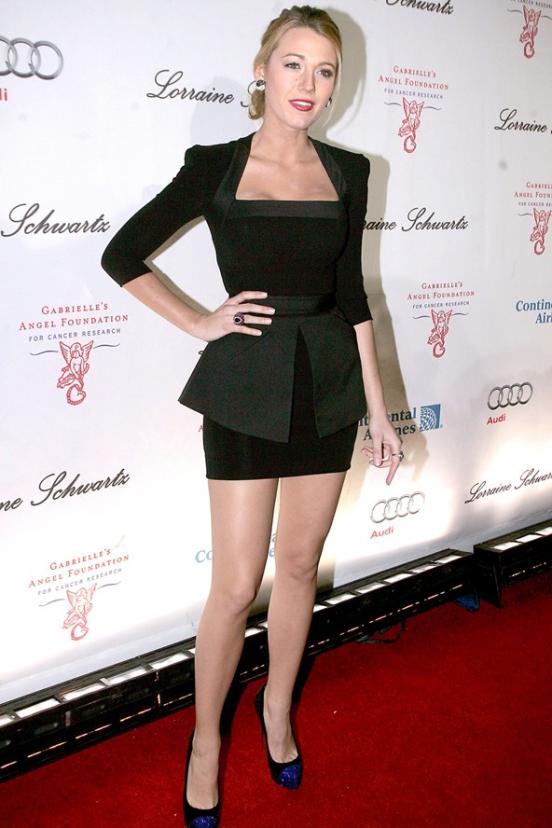 7th
Red carpet - red dress Versace.
6th
In sunny summer sky blue kit with California coast.
5th
Purple? Style is good, but the color is not for porcelain skin blonde Blake.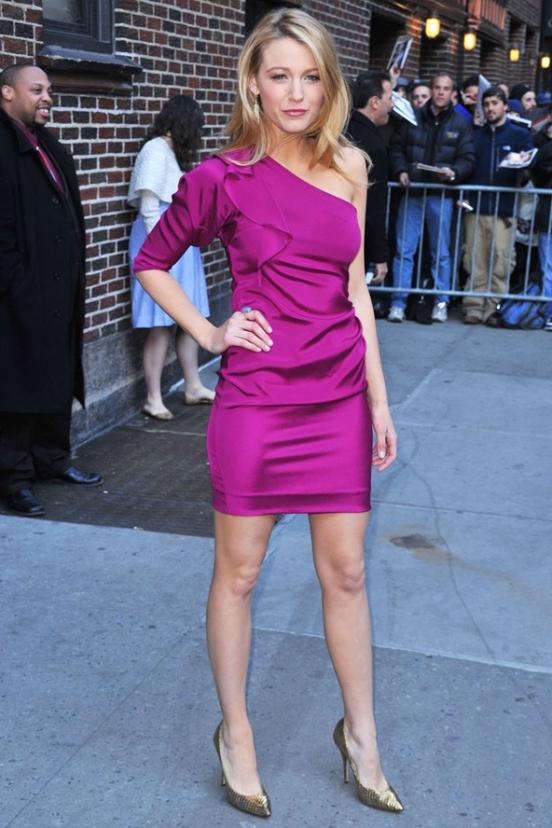 4th
Four of the leaders of the sexy image opens in Lively Versace. Cut here, cutting there and you have wealth of attention of all the men in the neighborhood ...
3rd place
Free Blake wore a striped shirt on the right bandage dress Herve Leger. Ingenious solution, but there was something in it (in the end you can always undo the shirt or take).
2nd place
The classic combination - blonde in pink. Dress with pockets made Michael Kors.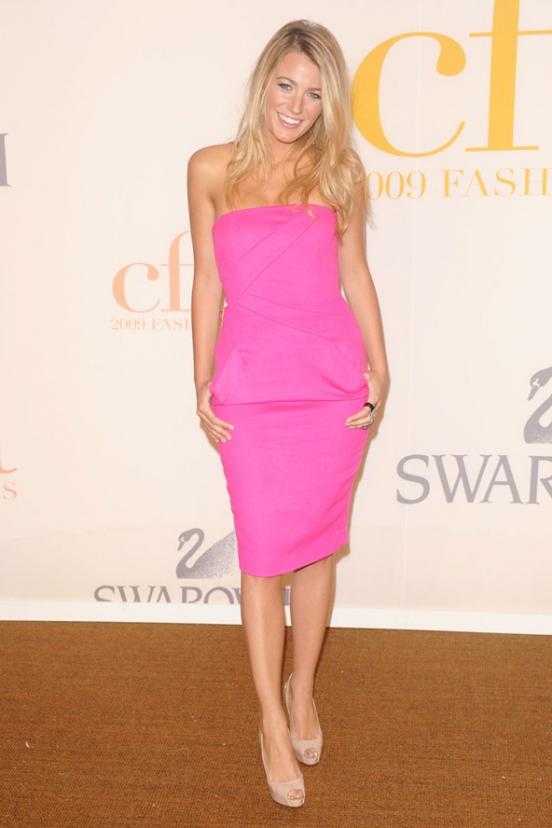 1st place
Luxury Blake in white sexy-dress.