Message appeared the other day about getting married Ryan Reynolds and Blake Lovely for many was a big surprise, especially in view of the fact that Ryan Reynolds, after a failed first marriage, to promise - not to take hasty decisions of this kind.
But apparently, this seductive blonde with a charming smile still able to convince Mr. Reynolds in the virtues of family ties and led to the altar of the former husband of Scarlett Johansson after 11 months of relationship.
I do not know whether to agree with me, but I think Blake Lovely really is one of those women who can turn the head and steal for themselves on the edge of the world. At the same time, strangely enough, she Blake is a supporter of a serious relationship. This is confirmed by the facts of her personal biography.
Her first love was the great classmate and future actor and musician Kelly Blatz ("Simon Says", "Aaron Stone»)
Still at school junior classes Blake went crazy for this guy, but their paths crossed only when they were 17.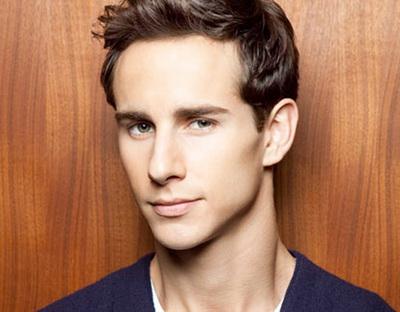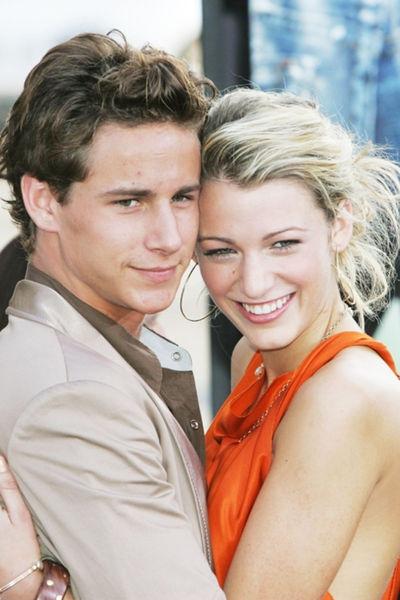 Their affair for such a young age was quite long. About three years the couple were inseparable until Blake offered a role in the TV series "Gossip Girl" and she did not have to move from California to New York.
After the start of this long-running project in 2007, the year in Blake is tied novel with a partner on the court and on-screen boyfriend Penn Badgley.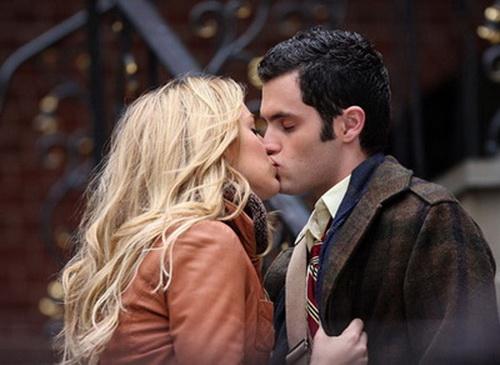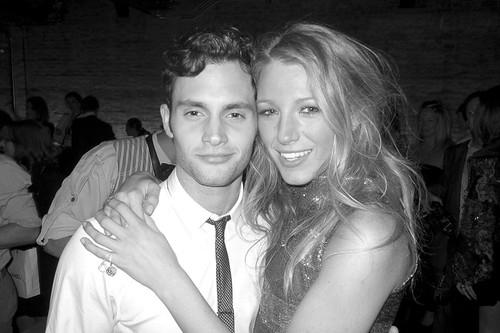 Relationship Blake and Penn were the continuation of life on-screen pair Serena - Dan and became good in promotion for the show. Initially, in the novel actors tabloids, of course, saw only the PR, but when the pair came together, all believed and finally the limit of fan joy knew no end.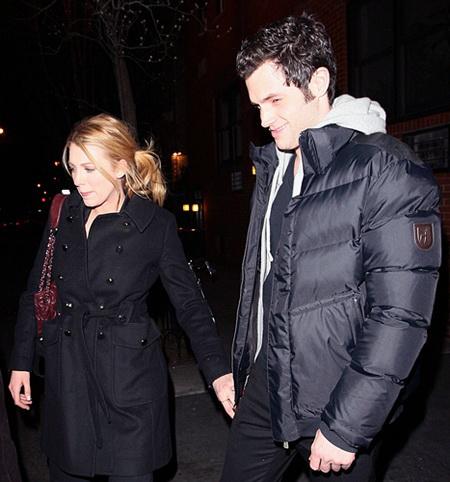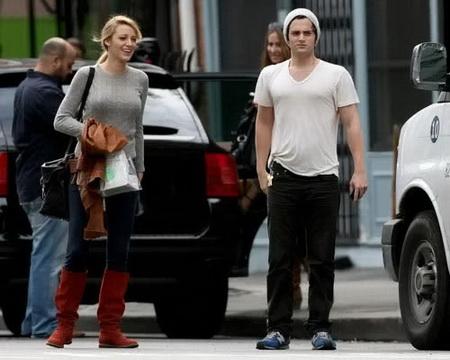 They really look good together, but at the end of the third season in October 2010, suddenly there was a double break - on-screen and real relationship. The reasons for the gap couple maintained silence, followed by the only official announcement that such a place to be.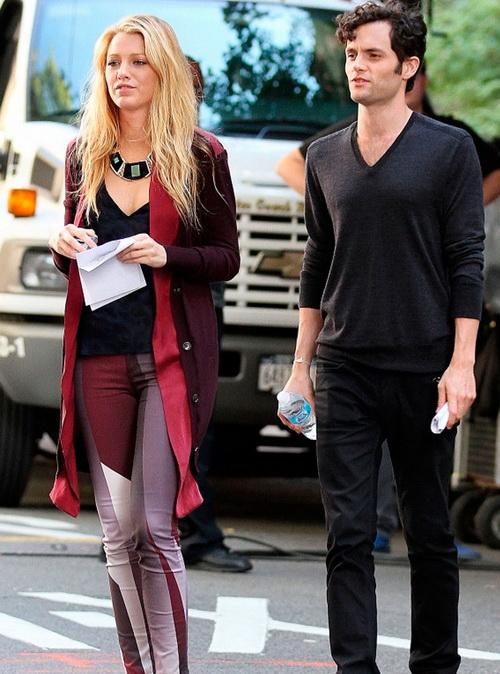 Blake and Penn and still remain friends, that at least a little, but still comforted fans of this couple.
After the novel "in plain sight", followed by an affair with Ryan Gosling, both carefully concealed.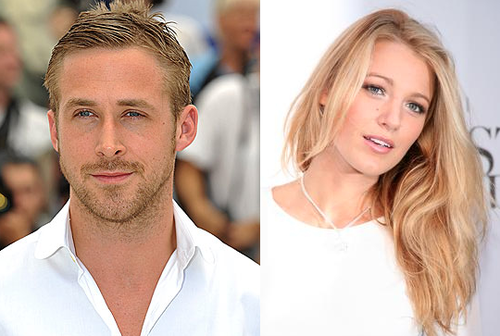 Paparazzi downright feet strayed in search of evidence of the proximity of the colorful couple, but their efforts were in vain. But the fans were more fortunate - they "spotted" cooing actors in one of the cafes in New York.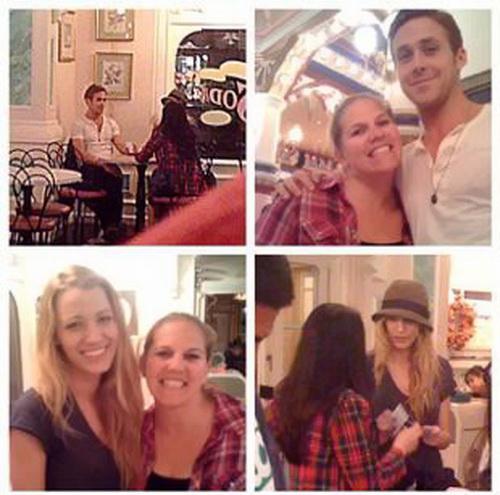 However, the game of the conspirators did not last long. Blake was not quite in the style of an amateur "girls are older," Ryan Gosling, and indeed she had dreamed about another man.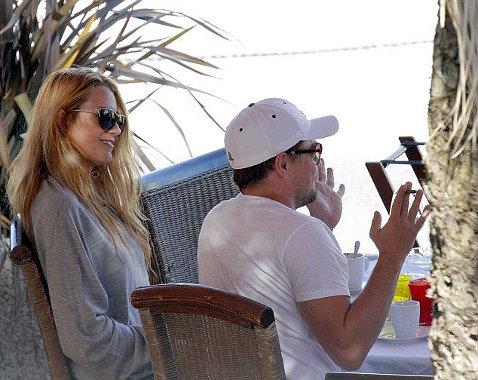 Leonardo DiCaprio was the subject of her dreams from an early age, she dreamed of marrying him and came a time when Blake decided to act. Armed with advice from the benefits pickup (in this later admits she) blond beauty for a very short period ohmurit Leo, so much so that he cut off all relations with his former passion Bar Rafaeli.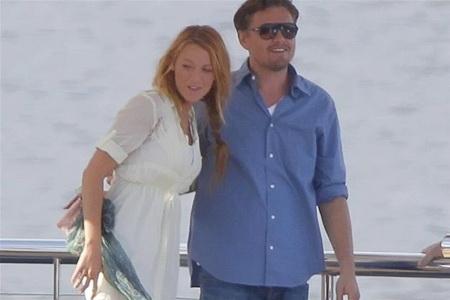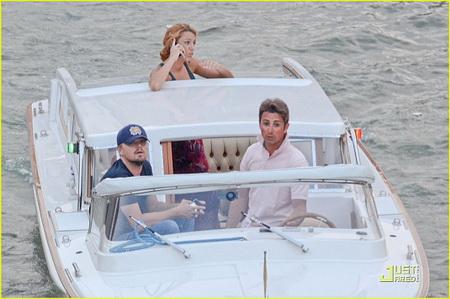 Their affair began as a beautiful romantic film - vacation on the coast of France, yachting and ... this actually all over. The novel, which was conceived Blake should have ended a long and happy family life, in fact, proved to be short-lived summer intrigue.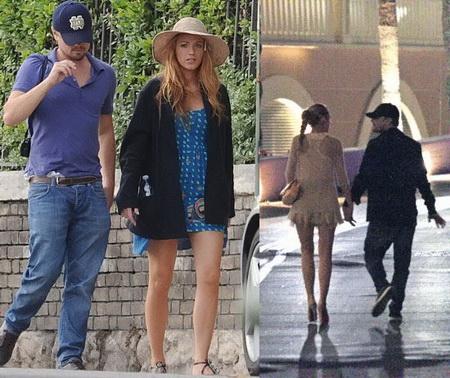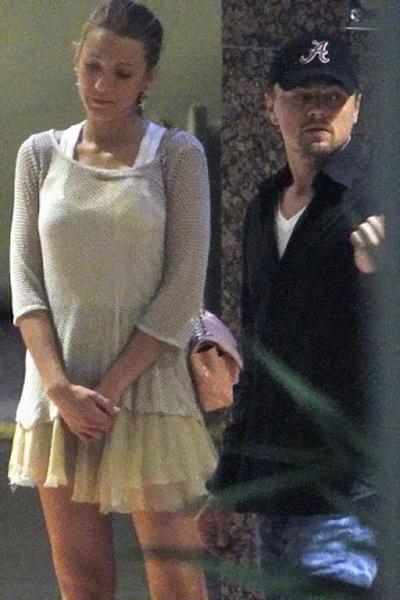 Guesses, why it happened, there were very different - from the version that my mother did not like Lovely Leo before she herself became involved partner in "Green Lantern" and left the man of her dreams for ... well, for Reynolds.
Whatever it was actually, but soon after breaking up with Leonardo DiCaprio, Blake Lovely increasingly began to notice in society Canadian actor.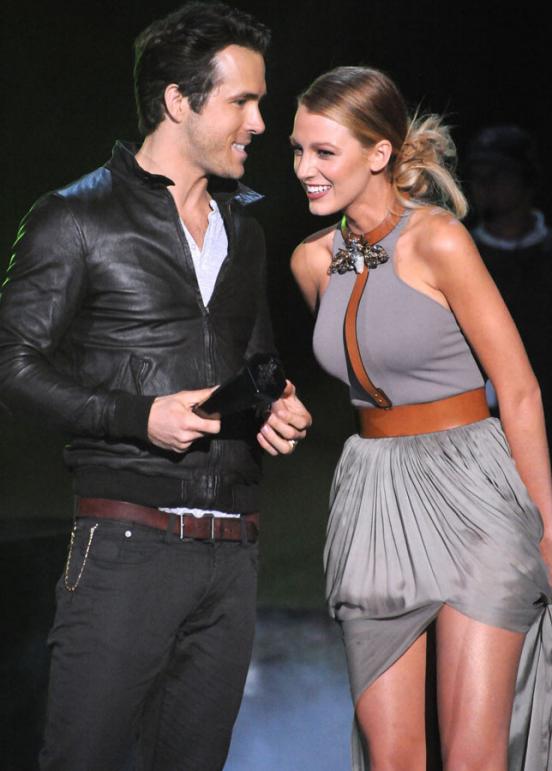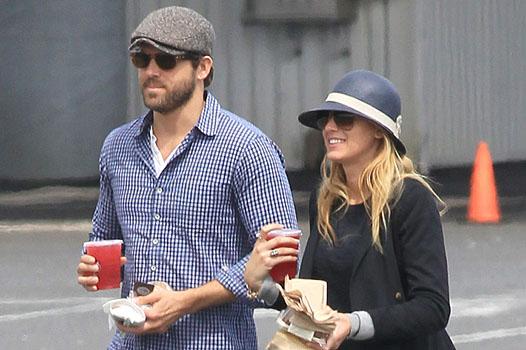 And now, after only less than a year the pair was married.
Well, as they say, advice and love ...
As corny as it sounds, today Blake recognized that the relationship with Reynolds opened for her the simple truth - no art pickup will not make her happier than true love.
So, let's dream remains inaccessible, and for a happy family life it is better to love a man poprizemlenney.
Photo: Socialite Life, splashnews.com