26-year-old actress Blake Lively became the heroine of Marie Claire US release in September. Blonde not only beautify your photos and turns glossy cover, but frankly said in an interview about the relationship with her husband - actor Ryan Reynolds, the desire to have many children, and of their web project Preserve.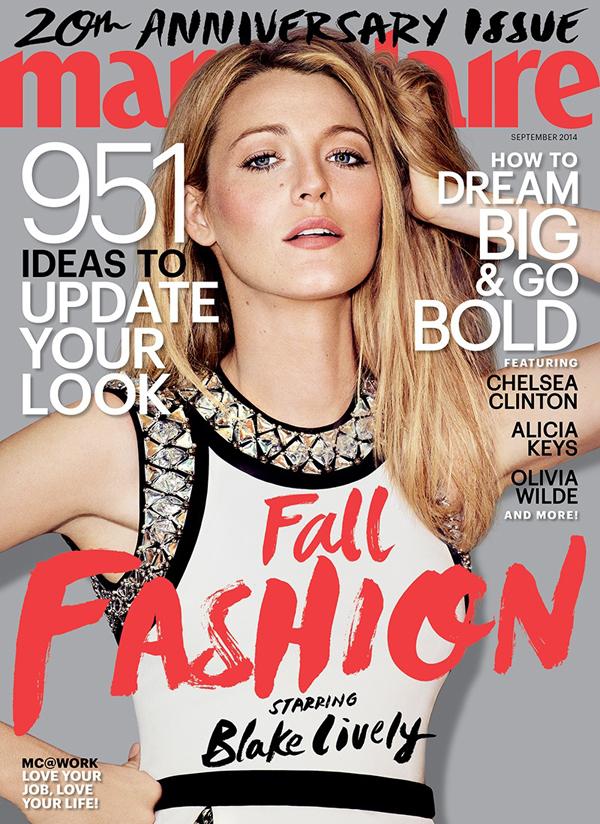 Blake Lively on the cover of Marie Claire US
On the relationship with Ryan Reynolds:
"Even a single week, we have not spent away from each other. We will have to see. I do not take any important decisions without him. The most wonderful time - when we switch off the phone, just to be together and talk. He's my best friend. And what do you do with the best of friends? That's right, nothing »
About Ryan's favorite dish:
"Frankly, he is always ready to eat ice cream with hot chocolate syrup».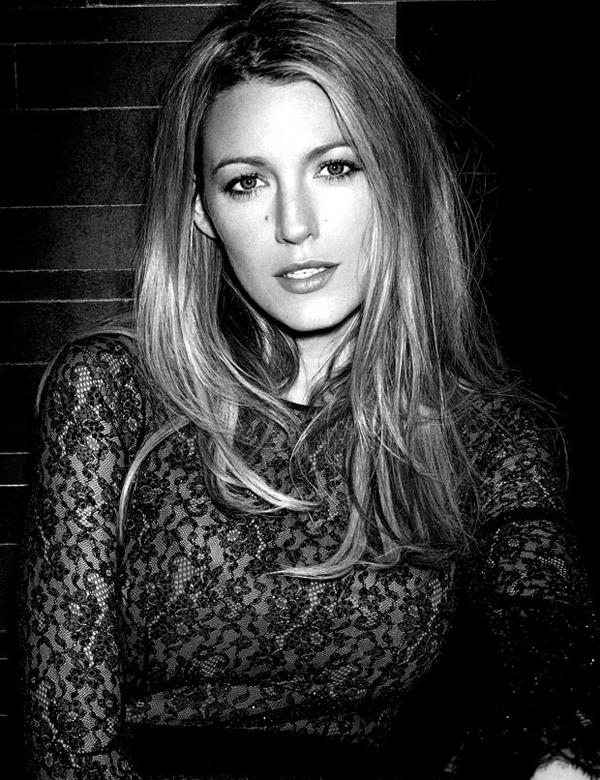 Blake Lively in a photo shoot for Marie Claire US
Blake Lively in a photo shoot for Marie Claire US
The desire to have children:
"I would even begin to work on it (laughs). If I could give birth to several children at a time, then I think we would have to close 30 »
On its website Preserve:
"After school I immediately started acting in" Gossip Girl ", so that is always in the framework of a clear timetable and schedules. I did not have enough freedom to find their own way. After filming the show, I wanted to take a break from her acting career and try his hand in what might be engaged in addition to acting. The choice fell on this project »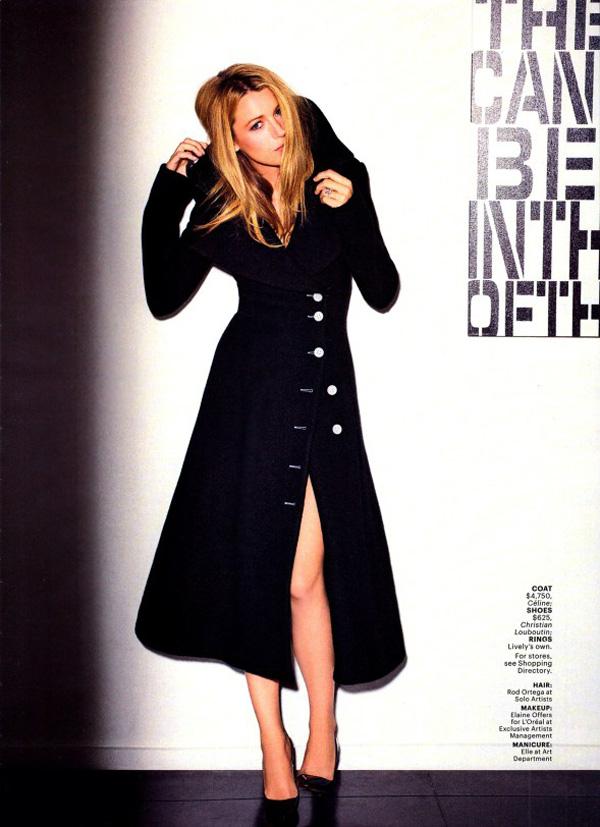 Blake Lively in a photo shoot for Marie Claire US