It's about those people whom we loved and is often seen as a child on television.
The most favorite movies were just at that time.
Let's fully consider these remarkable women, remember biography and talk about their beauty.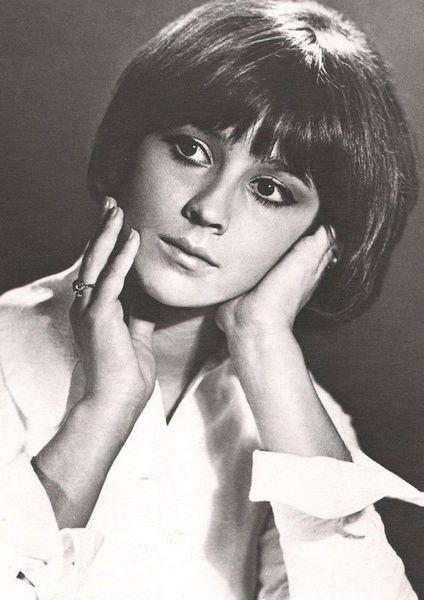 Natalya Varley
Childhood
Natalya Varley was born on 06.22.1947 in the Romanian city of Constanta in a family of sea captain. As the family legend, Varley - Welsh surname. Natalia ancestors came to Russia from Wales. In the XIX century Russian manufacturer brought to Russia stables and two brothers by the name of jockeys Varley. Then they married Russian girls and finally Russified.
Natasha childhood passed in Murmansk. From an early age the future actress proved to be an extremely gifted child. In four years, she began to write poetry, then went to music school, drew. When learned to read, became voraciously devour one book after another.
But at the same time she was very sickly child: she was diagnosed with rheumatic heart disease and banned from school physical education.
Circus
In the late 50s Varley family settled in Moscow. One day my mother took Natasha to the circus. They came ahead of time, and then suddenly a heavy rain. Mom Natasha hid in hand, and the first thing the girl saw there was an advertisement for the recruitment of children 11-13 years in children's circus studio. The very next day, a secret from their parents, the girl went to the specified address. Oddly enough, but Natasha measurements of the length and breadth, checking its flexibility and stretch, studio teachers found it possible to take her to him.
Tells herself N. Varley: "We, the Studio, often held on the concepts in the prologue. I remember when Khrushchev was an exchange of money in 1961, wrote to us a dance called "penny penny gained." We plywood huge penny on the sides of the arena and ran gleefully shouted: "penny!", And the last, the tenth "penny" shouted: "Dime!" And once again, running in the victorious march indestructible penny, I was stuck between the audience. "Pennies" paid off without me, and turned a dime of nine cents. All laughed a lot. By the way, I met with representations of Yuri Nikulin »
In 1965 he graduated from college Varley Circus and Variety Arts and came into the company of the Moscow Circus on Tsvetnoy Boulevard. Worked tightrope walker. At one time served in the same room with the famous clown Leonid Yengibarov: dancing with castanets on a trapeze, sitting on a chair, playing the concertina. And thanks Yengibarov Natasha got into the movie. This occurred under the following circumstances ...