Your attention must see my special and unforgettable films that do not leave indifferent. After all, the movie should give hope to inspire in most situations of despair and have a special meaning ...
1. Rain Man / Rain Man (1988)
USA, dir. Barry Levinson
"Clean Hollywood", but you should still check. First, Dustin Hoffman - is good, and secondly, this film introduced the fashion of the history of "non-recognition of genius", which is only "Forrest Gump" or "I - Sam."
2. Kill Bill / Kill Bill (2003)
USA, dir. Quentin Tarantino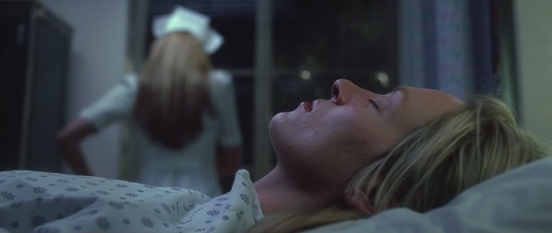 If you like, you look at the other two. Movies Tarantino - a special line in the world cinema.
3. 2112 Luna / Moon (2009)
UK, dir. Duncan Jones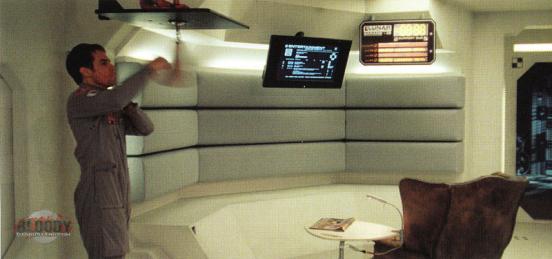 The present British science fiction independent cinema! Such films are too small! Pearl.
4. The Boondock Saints / The Boondock Saints (1999)
USA, Canada, dir. Troy Duffy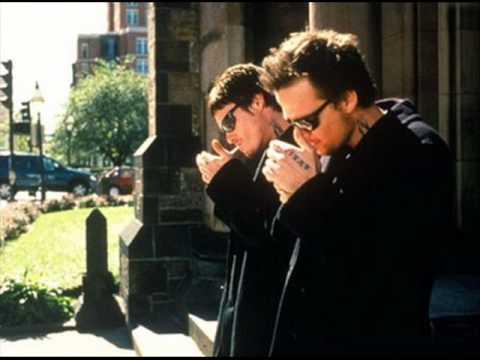 See only the original translation Dmitry Puchkov (aka "Goblin») ...
5. Little Odessa / Little Odessa (1994)
USA, dir. James Gray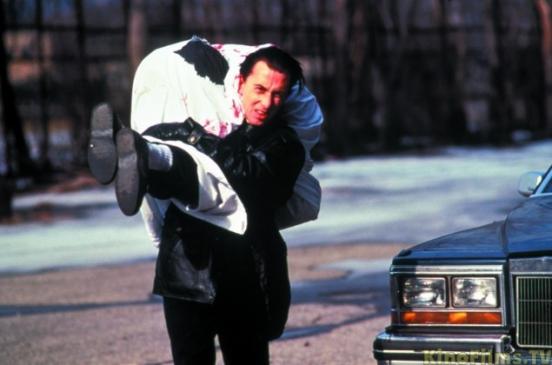 In 1994, the film won the Silver Lion, Volpi Cup for Best Actress (Vannessa Redgrave). And still very interesting to watch Natalia Andreichenko in a Hollywood movie about the Russian))
6. Old Men / No country for old men (2007)
USA, dir. Ethan Coen, Joel Coen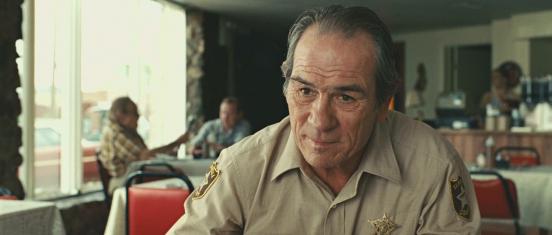 Adaptation of the eponymous book Pulitzer Prize winner Cormac McCarthy in 2007.
Coen Brothers, in my opinion, have surpassed themselves, without spoiling the tragic works of McCarthy.
Great game seasoned Tommy Lee Jones, Javier Bardem and Josh Brolin (the latter two with little or no replica).
7. The Motorcycle Diaries / Diarios de motocicleta (2004)
USA, Germany, France, Brazil, United Kingdom, Peru, Argentina, Chile, dir. Walter Salles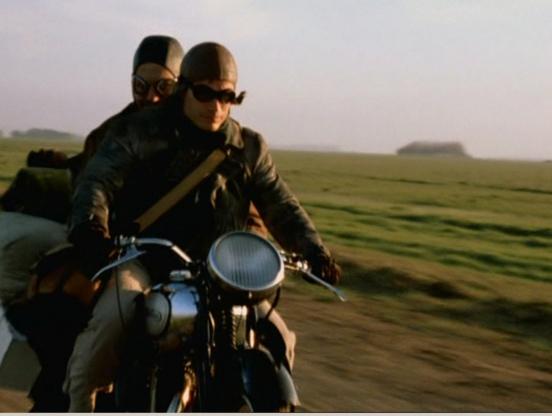 In my opinion, the most successful (read: interesting) adaptation of the biography of Ernesto Che Guevara. Cognitive!
8. Good Morning / Morning Glory (2010)
USA, dir. Roger Michelle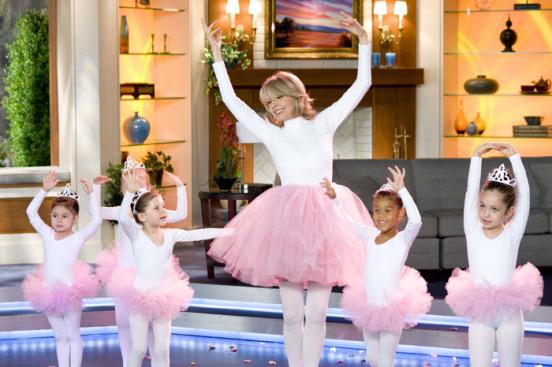 I have not seen such an inspirational comedy! For those who want new emotions from life. Rachel McAdams just infects the good mood)
9. Son / Le fils (2002)
France, Belgium, dir. Jean-Pierre Dardenne, Luc Dardenne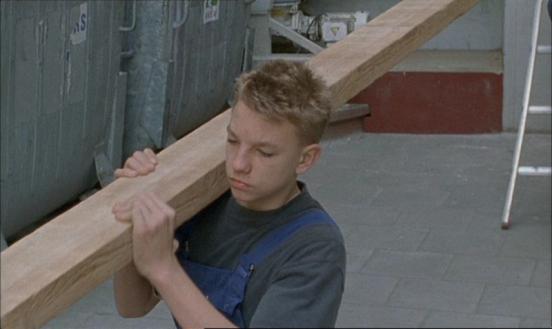 Vivat, juvenile justice!
10. Brokeback Mountain / Brokeback Mountain (2005)
USA, Canada, dir. Ang Lee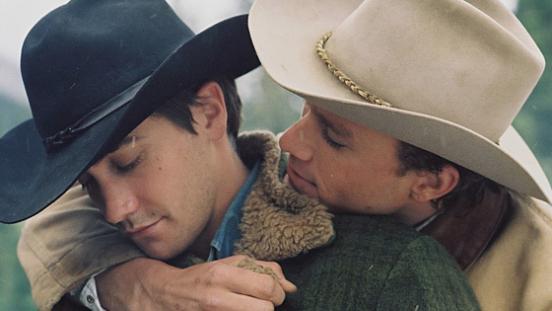 Long Start viewing the picture, but looking, I recommend!
And to blame Ang Lee! This Chinese film director is able to make a film on the uncomfortable topics skillfully and stylishly.
For the film "Brokeback Mountain" in 2006, Lee won an Oscar for Best Director.
11. Oil Lorenzo / Lorenzo's Oil (1992)
USA, dir. George Miller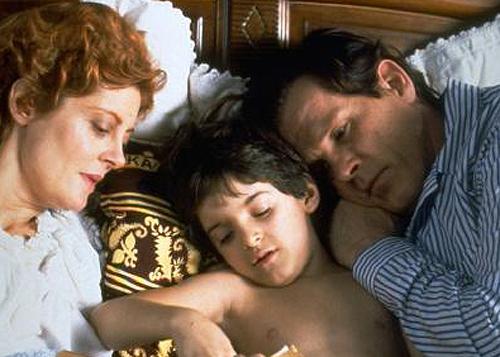 Wise, but it is very difficult film. This Odon Lorenzo died in 2008 from aspiration pneumonia, after only a day after his 30th anniversary, having lived 20 years longer than was predicted by the doctors. Little Lorenzo played O'Mali Zach Greenberg, who now is a good writer. He, in particular, wrote a biography of Jay-Z.
12. Infection / Contagion (2011)
USA, UAE, dir. Steven Soderbergh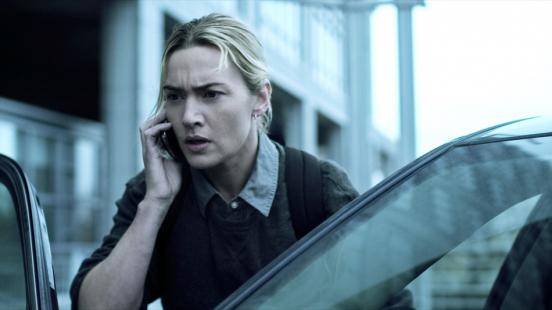 I like Soderbergh movies! All of them are filled with some special dynamics and understatement ... Here the story is quite logical and simple, but make the viewer watch without stopping - an art! The only thing I would have replaced in the cast of Gwyneth Paltrow and Matt Damon.
13. Requiem for a Dream / Requiem for a Dream (2000)
USA, dir. Darren Aronofsky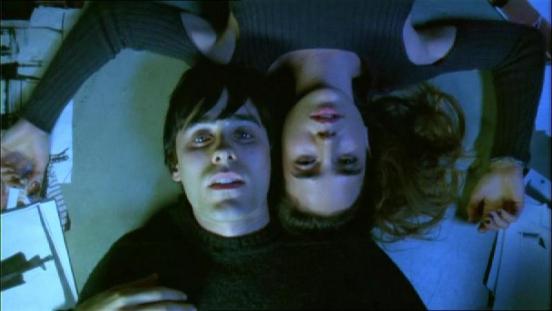 Let's just say it's the first of my favorite movies. And the point.
P.S. brilliant composer Clint Mansell
14. Casino / Casino (1995)
USA, France, dir. Martin Scorsese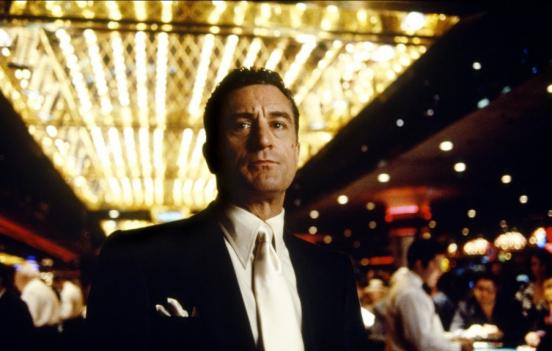 Actually, it is a classic that should see every self-respecting film fan)) Do not be stupid plot, great game "masters" Robert De Niro, Joe Pesci, James Woods.
15. Omen / The Omen (2006)
USA, dir. John Moore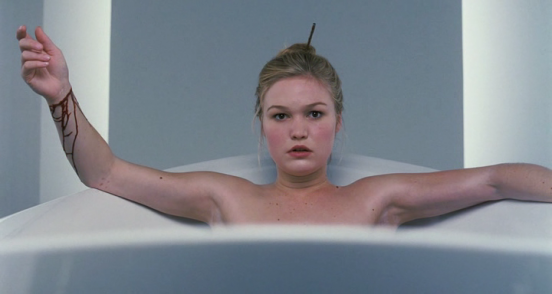 Probably the best in its genre.
16. Psycho / Psycho (1960)
USA, dir. Alfred Hitchcock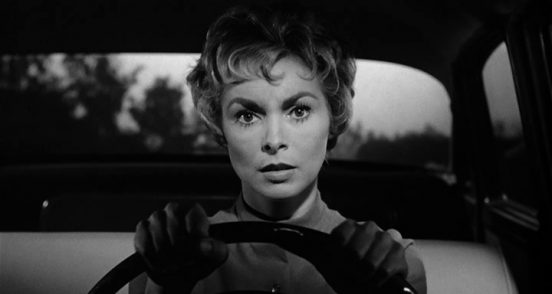 Well I can tell you, the film definitely makes empathize and made it beautiful! In black-and-white movie special charm.
17. Thirteen / 13 (Tzameti) (2005)
France, dir. Gela Babluani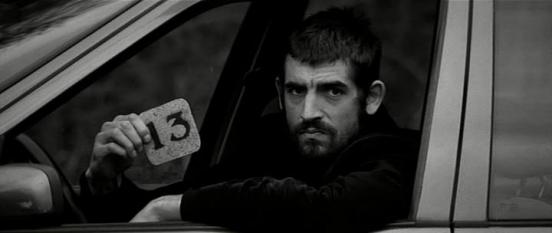 The Americans withdrew a remake ... I do not comment. Just look at because the Georgians have made a film. The atmosphere of crime and black-and-white film - something!
18. The raid / La rafle. (2010)
Germany, France, Hungary, dir. Roselyne Bosch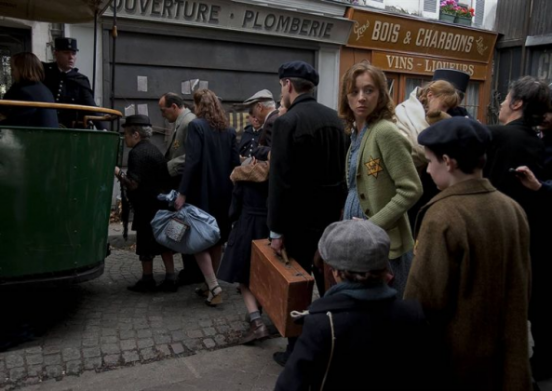 A touching film. On the Jews, but not Jewish. Of course, the presence of children as the main characters, softens the brutality of the events, but the film worthy of viewing! About the Holocaust with ease (French)!
19. Maria / Mary (2005)
USA, France, Italy, dir. Abel Ferrara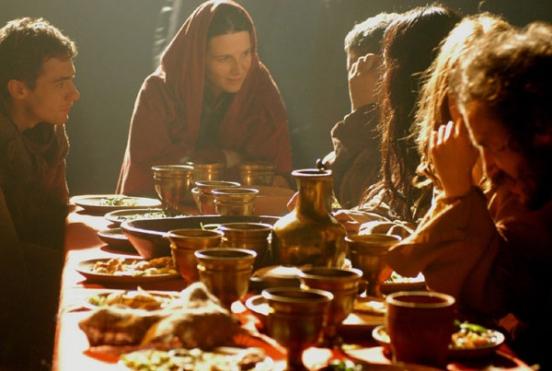 In 2005 the Venice film took four awards. Talantische Juliette Binoche plays an actress who is so accustomed to the role of Mary Magdalene executed it that all the past is becoming alien to her. I was influenced.
12 Angry Men 20/12 Angry Men (1957)
USA, dir. Sidney Lumet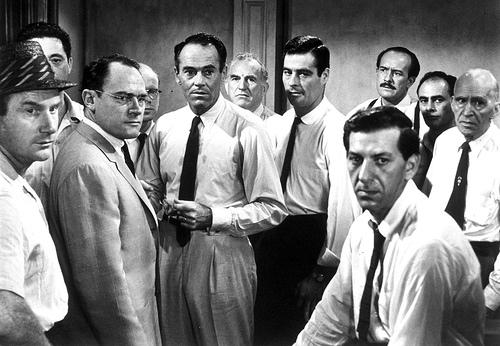 The film "12" by Nikita Mikhalkov, by the way, too bad ...
21. 21 grams / 21 Grams (2003)
USA, dir. Alejandro González Iñárritu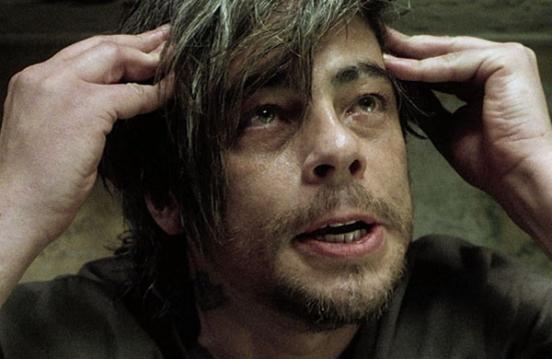 Handwriting Inarritu can certainly learn the style of feeding events - the chronology is not what makes the film much more entertaining, forcing constantly monitor what is happening, so as not to lose the message. Films have to fall in love with a Mexican and an integral part of this empathy has its characters that, in principle, with such a strong cast of (Naomi Watts, Benicio Del Toro) not make much effort.
22. Truman Show / The Truman Show (1998)
USA, dir. Peter Weir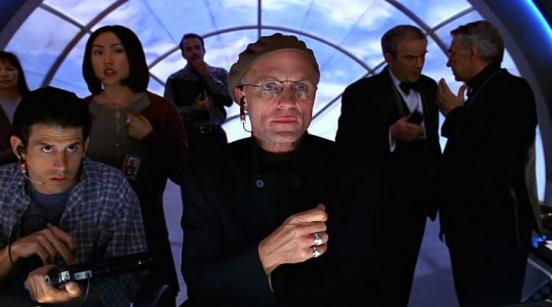 Funny-serious movie. At the same time! The director and screenwriter Andrew Niccol tried to glory! Originality, look!
23. Outlaw / Cast Away (2000)
USA, dir. Robert Zemeckis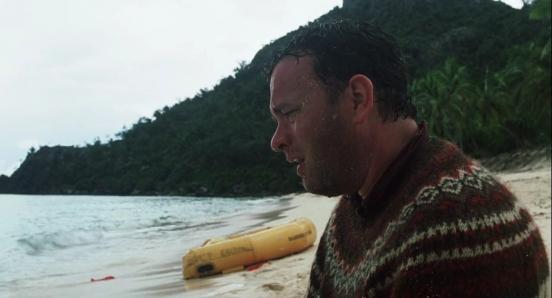 In ispolniteelya starring Tom Hanks and Zemeckis' mutual love. " They like to work together, Tom understands that you need from him. The film is excellent! Hanks slimming 20 kg given year, for which filming took a break. You can revise any amount ageless movie!
24. Three Colors: Red / Trois couleurs: Rouge (1994)
France, Switzerland, Poland, dir. Krzysztof Kieslowski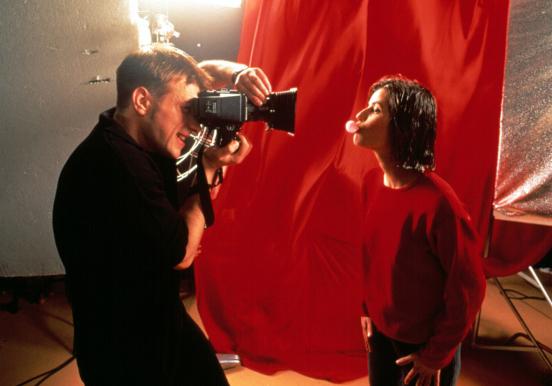 Krzysztof Kieslowski - my recent favorite. I looked through almost all of his films, no one did not disappoint! "Red" - the final part of the trilogy (see the order is not necessary)). Great movie, European ... It has all the emotions that can cause film and directing all on top! 100% rating Critics note.
25. The Sixth Sense / The Sixth Sense (1999)
USA, dir. M. Night Shyamalan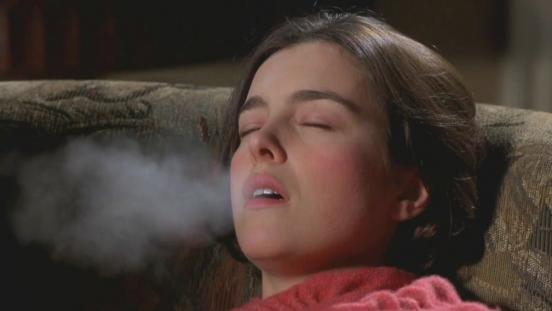 Cool movie from the master of the genre Shyamalan. A remarkable game Haley Joel Osment, who was involved in many projects until he grew up. It is terrible, a great story!
26. All About My Mother / Todo sobre mi madre (1999)
France, Spain, dir. Pedro Almodovar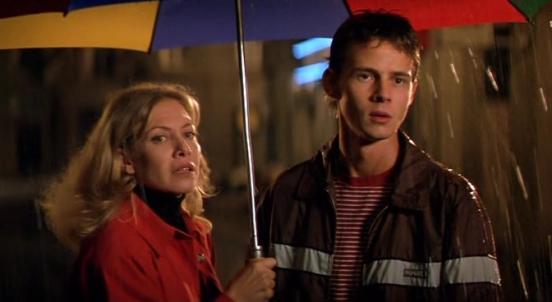 Oscar for best film at inostannom language (2000). Fact: Spanish actors lack the glory of the world does not stop to play the role better and better big-name Hollywood. This soulful film + is a rare opportunity to observe, yet not pop Penelope Cruz)))
27. Ghost / The Ghost Writer (2009)
Germany, France, UK, dir. Roman Polanski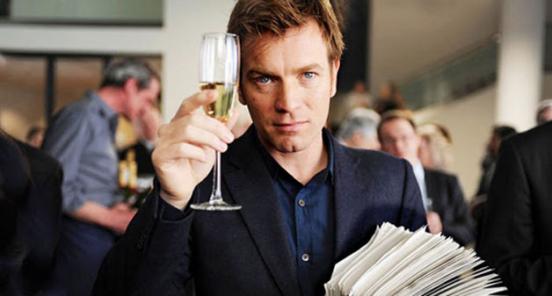 The story is about a writer hired by a famous politician to write his "autobiography". "Ghost writers" are not known to anyone, they do not exist. The idea of ​​the story about the everyday life of these people is very intriguing))
For intellectuals.
28. The City of God / Cidade de Deus (2002)
France, Brazil, dir. Fernando Meirelles, Katia Lund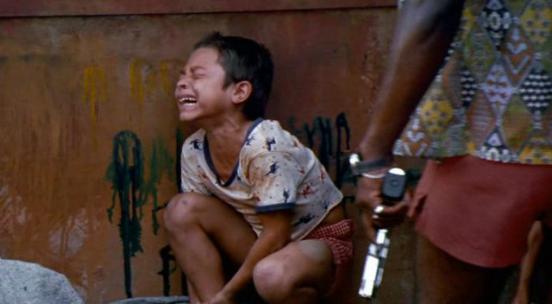 It's my favorite movie №2.
29. Y Tu Mamá También / Y tu mamá también (2001)
Mexico, dir. Alfonso Cuarón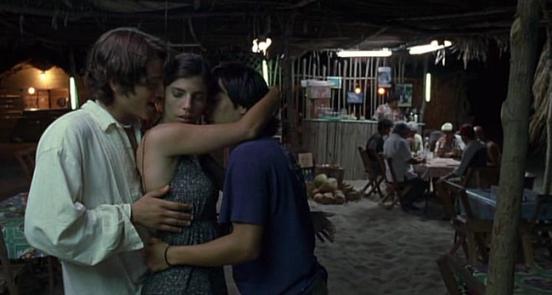 The tragic finale is a desire to see the whole movie again, but knowing about the subtext of what is happening. Children under 18 are strictly prohibited.
30. Four rooms / Four Rooms (1995)
USA, dir. Allison Anders, Alexandre Rockwell, Robert Rodriguez, Quentin Tarantino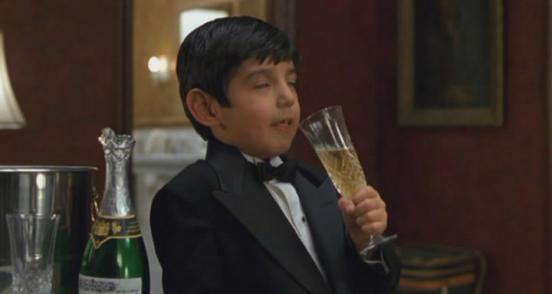 Four scenes are four "great and powerful")), and third episodes chetrvёrty superb! Why? See who shot above))
31. Water World / Waterworld (1995)
USA, dir. Kevin Reynolds Kevin Costner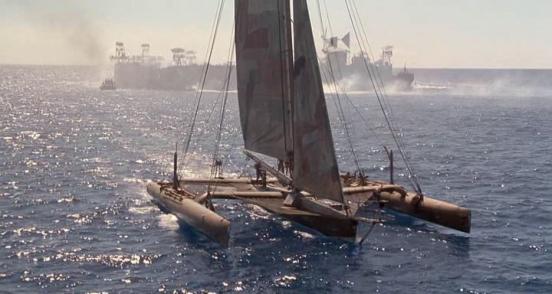 Looking in childhood and nesmogla throw so memorable images out of my head. Adventure movie!
32. The Sea Inside / Mar adentro (2004)
France, Italy, Spain, dir. Alejandro Amenabar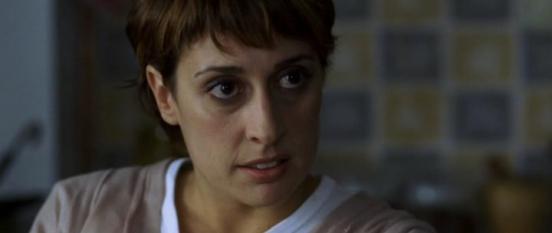 Oscar for Best Foreign Language Film (2005). For me, this film in the first place, friends. And, guys, the real story.
33. Sound of Noise / Sound of Noise (2010)
Sweden, France, dir. Ola Simonsson, Johannes Nilsson scerni-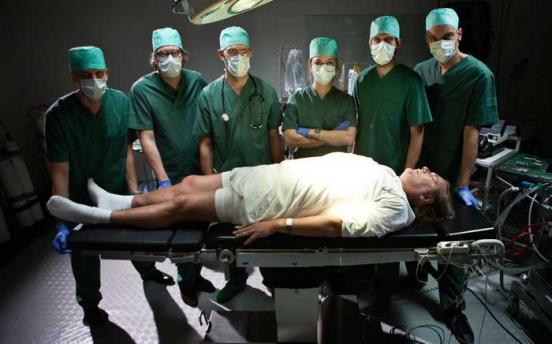 Creative weekdays Team «Six Drummers».
34. Prestige / The Prestige (2006)
US, UK, dir. Christopher Nolan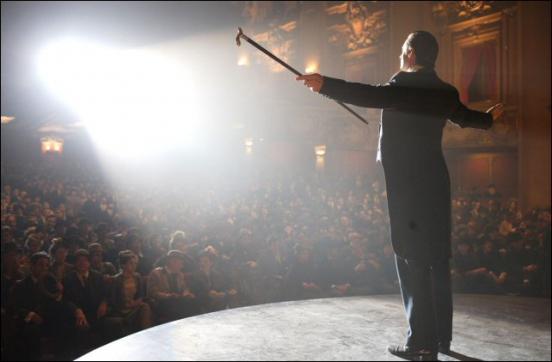 Nolan can be considered the most fashionable director this day, but also a master of puzzles and entertainment.
Fantastic movie with Christian Bale, Michael Caine and Hugh Jackman.
35. The Double Life of Veronique / La double vie de Véronique (1991)
France, Poland, Norway, dir. Krzysztof Kieslowski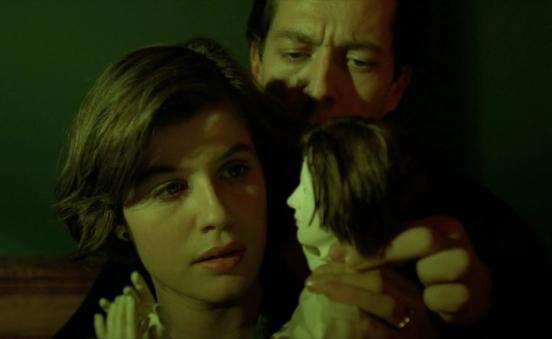 Kieslowski was not planning to claim the role of Veronica Irene Jacob, and she went and "took" SILVER d'Or at Cannes for Best Actress (1991). I have already noted Kieslowski, I note once again!
36. Hauptbahnhof / Central do Brasil (1997)
France, Brazil, dir. Walter Salles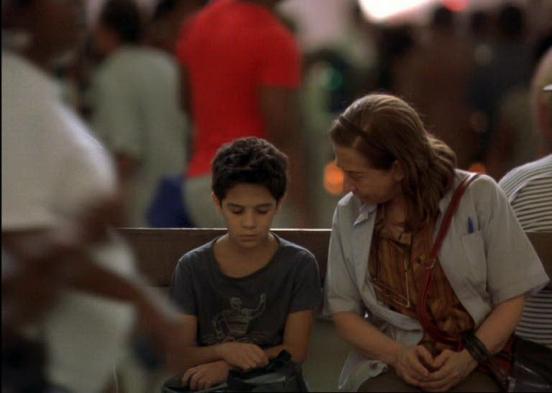 At the beginning of the film a bit annoying and implausible callousness games Fernanda Montenegro (Dora), but later it was "corrected", and everything falls into place. Critics is also evaluated and presented in Berlin to her for this Silver Bear for Best Actress (1998). The film is so wrong! Ending any nasekundu did not disappoint!
37. «V» Vendetta / V for Vendetta (2006)
USA, Germany, UK, dir. James McTeigue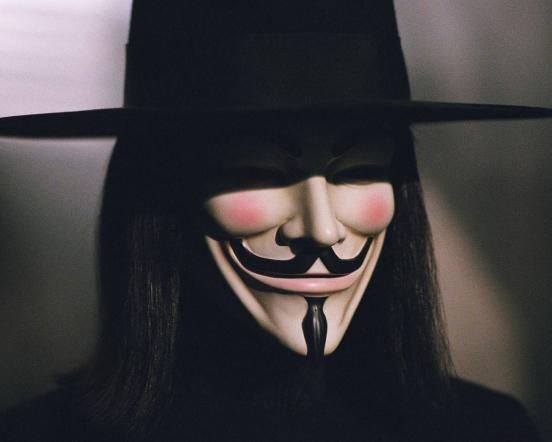 I would have never thought, not making sure that hides under the mask of V Hugo Weaving, so elegant, he embodied the role ... By the way, a group of hackers «Anonymous» is clearly seen the movie)))))))
38. Munich / Munich (2005)
USA, Canada, France, dir. Steven Spielberg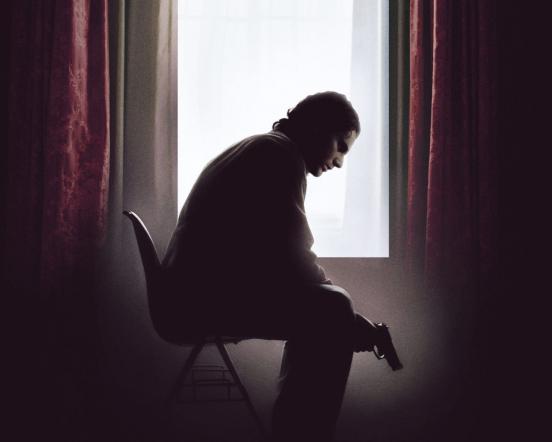 "In 1972, the world watched as 11 Israeli athletes were killed during the Olympic Games in Munich. This is a story about what happened next ... "Guri Weinberg plays his father, an athlete who was killed when Guri was still a toddler.
39. Lust / Se, jie (2007)
United States, Taiwan, Hong Kong, China, dir. Ang Lee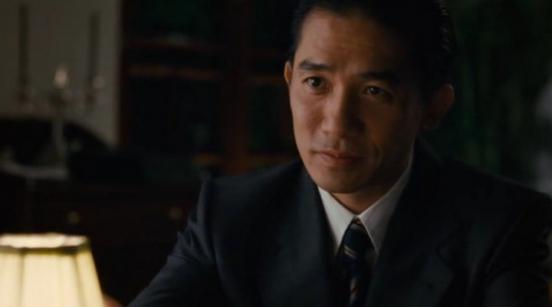 Do not describe a very interesting scenario, it is enough to say that Ang Lee creates beautiful movies ... and beautiful, very!
40. Apocalypse / Apocalypto (2006)
USA, dir. Mel Gibson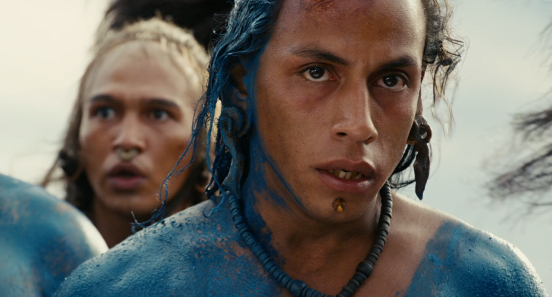 Gibson did a great scale work on the film. Epic Movie.
41. Memoirs of a Geisha / Memoirs of a Geisha (2005)
USA, dir. Rob Marshall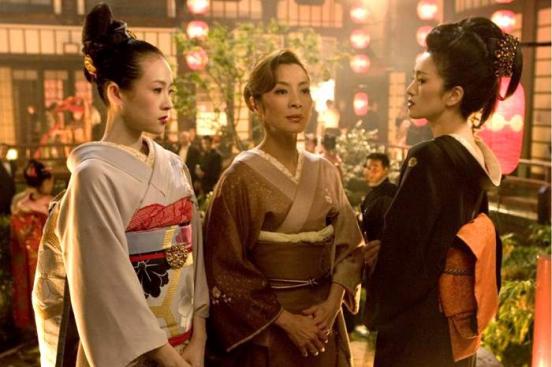 Purely "female film." Interestingly, the female lead singer Zhang Ziyi recently began to accuse roughly the same as what she did in the movie, to achieve the desired roles.
42. Candy / Candy (2006)
Australia, dir. Neil Armfield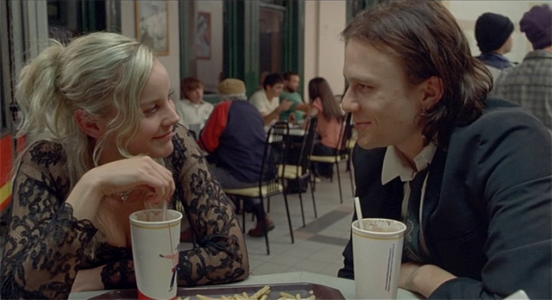 The film is about the love story of two drug addicted young people did not come out snotty, tearful, but not a face of disgust crossed, the perfect balance! Of course, the theme is similar to the "Requiem ...", but here the emphasis is put on the other.
The phrase, which I love, on occasion, saying: "We are the coolest in this McDonalds'e" - from there;)
43. The Kingdom / The Kingdom (2007)
USA, Germany, dir. Peter Berg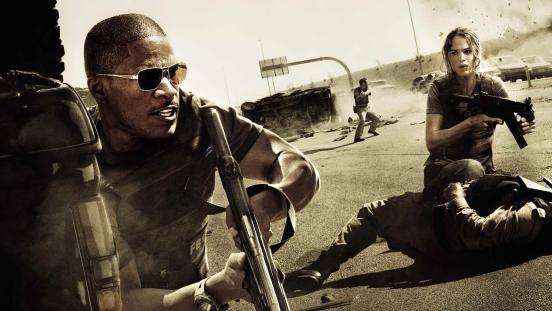 Good fighters enough! It liked the fact that the discrepancy is not irritated, stupid American "patriotic planting", etc.
44. Fifth yelement / The Fifth Element (1997)
France, dir. Luc Besson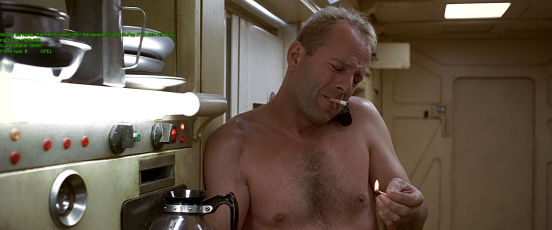 Here's what happened, until Monsieur Besson has not dried up imagination and inspiration.
45. Without Evidence / Sans laisser de traces (2010)
France, dir. France, Belgium, dir. Gregory Vigneron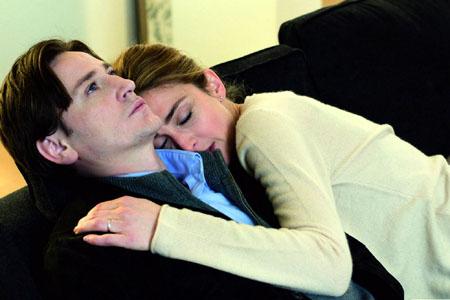 To tell the truth, or "blow over"? - The film is just about the eternal dilemma.
46. ​​The Thin Red Line / The Thin Red Line (1998)
USA, dir. Terrence Malick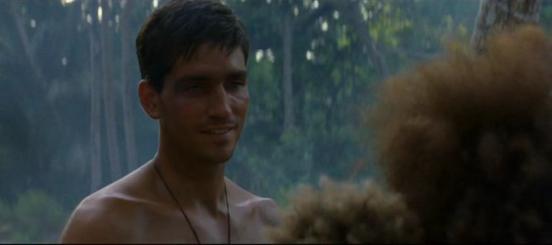 Film-opening for me ... Best Film at the Berlin Festival in 1999. It reminds of the atmosphere of my favorite book, "All Quiet on the Western Front." For those who want to watch a movie about the war - do not look! Malik does not make these films! It's about the inner world of children, who are at war, and in general about the futility of war.
47. Fight Club / Fight Club (1999)
USA, Germany, dir. David Fincher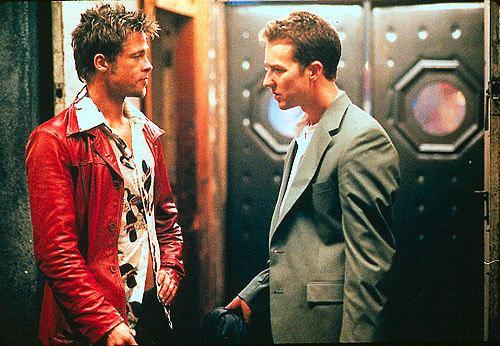 Well, as they say, that it was a shame not to watch (or read ...). Brief instructions for the production of soap at home;)
48. Mr. Nobody / Mr. Nobody (2009)
Germany, Canada, France, Belgium, dir. Jaco Van Dormael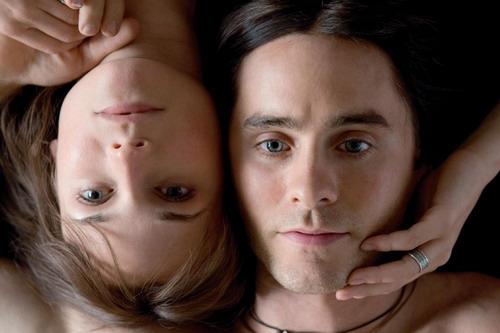 A wise idea talented director. Note the screenshot of the film "Requiem for a Dream» ...
49. The Tree of Life / The Tree of Life (2010)
USA, dir. Terrence Malick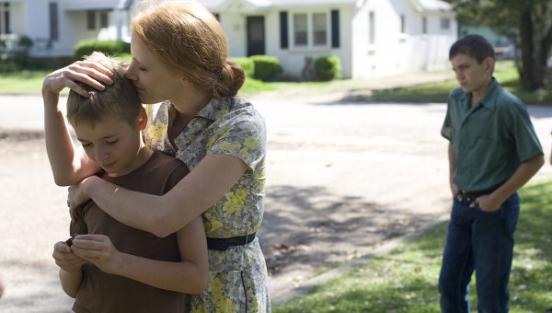 Another film Malik. "Ode to Life" ... The best film in Cannes last year. There are some movies to watch which should be adjusted ...
50. 11:14 (2003)
USA, Canada, dir. Greg Marx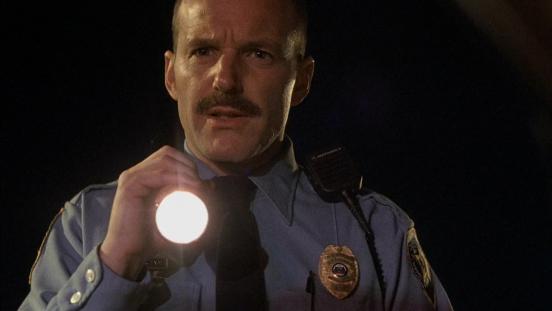 Black comedy paradox. The film is about the time of the coincidences, the appetite of every moment ... and stupidity !!! Critics say "100%»
51. Moscow Does Not Believe in Tears (1979)
USSR, dir. Vladimir Menshov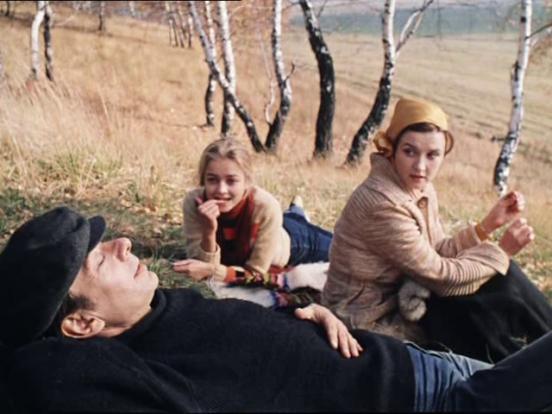 My favorite domestic film, received the award "Oscar».
52. Class / Entre les murs (2008)
France, dir. Laurent Kante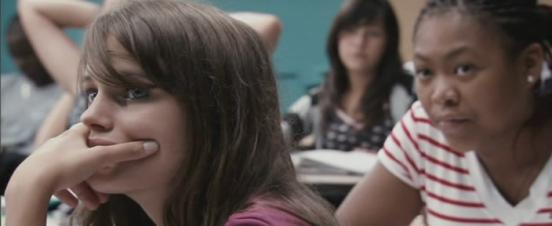 I love movies where the events take place in an environment of low locations, especially in the classroom. Then, you see, and our education system to abuse stop))) Palme d'Or in 2008 - an indicator!
53. Spring, Summer, Fall, Winter ... and Spring / Bom yeoreum gaeul gyeoul geurigo bom (2003)
Germany, South Korea, dir. Kim Ki-duk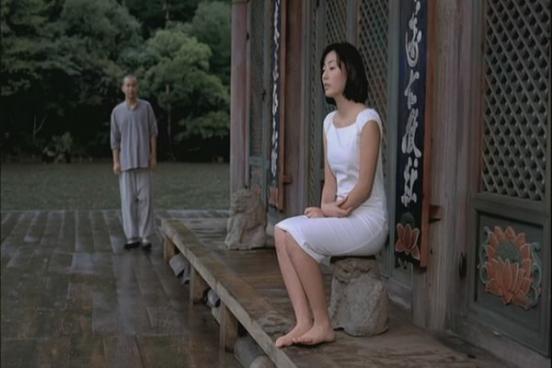 Even if the baby be protected from all the bad and vicious, that is in the light, not the fact that he will grow this righteous man. Pure Buddhism, a film about redemption and purification. Without words, without dialogue.
54. Alien 4: Resurrection / Alien: Resurrection (1997)
USA, dir. Jean-Pierre Jeunet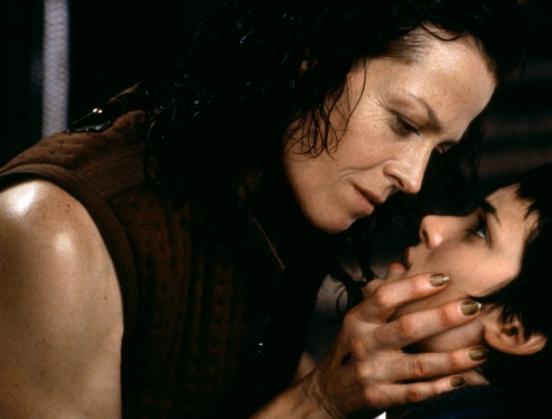 The best, in my opinion, part of a series of cult horror movie. And all because I filmed the author of "Amelie»)
55. Body of Lies / Body of Lies (2007)
USA, dir. Ridley Scott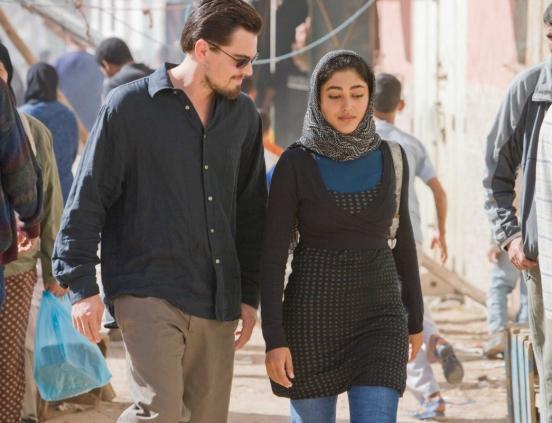 DiCaprio can choose the role, while ootachivaya his acting skills. I just love movies on the theme of the Middle East, is a professional.
56. From Dusk Till Dawn / From Dusk Till Dawn (1995)
USA, dir. Robert Rodriguez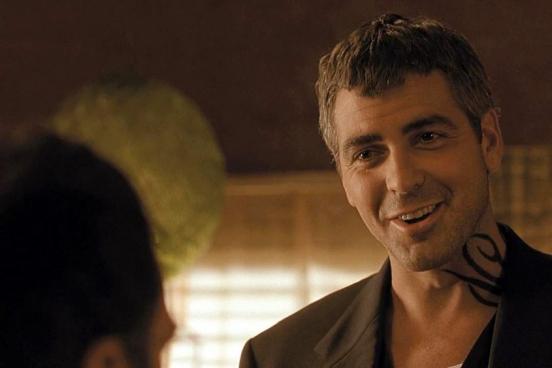 The impact of the film tremendously! The first picture is glorified group «Tito & Tarantula». Secondly, the role of George Clooney's only decent. Thirdly, the film was recognized as a breakthrough year.
57. International / The International (2009)
USA, Germany, UK, dir. Tom Tykwer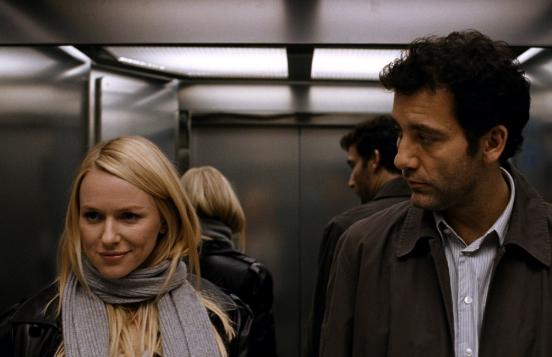 Clive and Naomi - such here naparnichki)
58. The Village / The Village (2004)
USA, dir. M. Night Shyamalan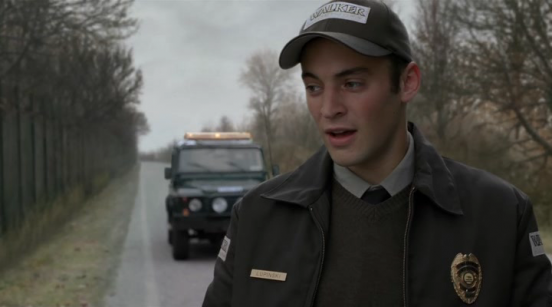 The impression at the end of the movie is that you watch two different pictures. It is unusual, but not scary!
59. Bandits / Truands (2007)
France, dir. Frederick Shёndёrfer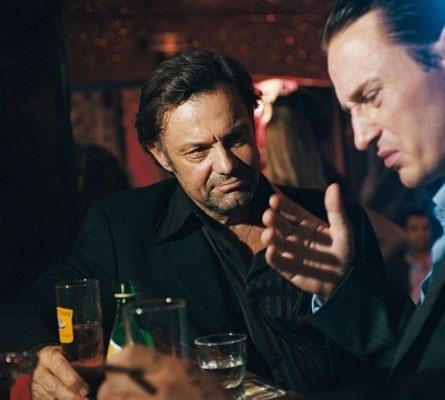 As if she has visited in the shoes of mafia sells "human beings." A bit romanticized, but crime stories fans (like me) will enjoy.
60. Fountain / The Fountain (2006)
USA, Canada, dir. Darren Aronofsky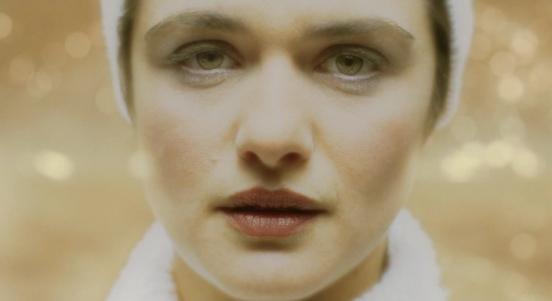 Couple in life Aronofsky-Weiss did a great job in the film. Not being afraid is not understood, by the way. And the main male role, except for Hugh Jackman, lost to nobody. Again, live music classic Clint Mansell.
61. Last night in New York / Last Night (2009)
USA, France, dir. Massey Tadzhedin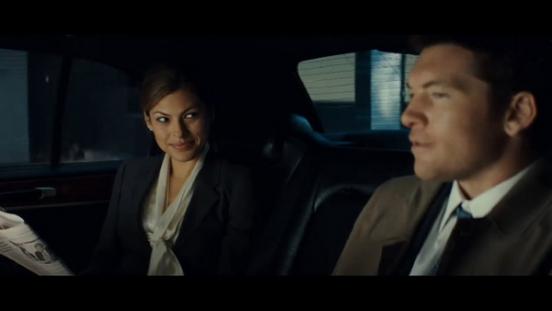 It is taken not trivial and has not gone. The international cast of the typical stories attached special charm. Adult film emotionally.
62. The Legend of the Pianist / La leggenda del pianista sull'oceano (1998)
Italy, dir. Giuseppe Tornatore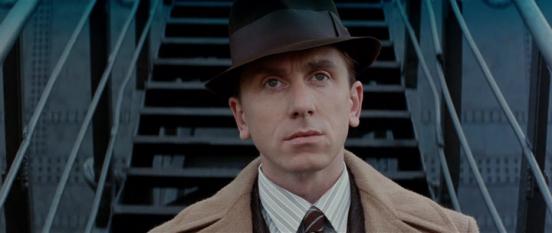 Strange, but the film is not very popular. Surely, all accustomed to advertising "promotion" of the product. The music for the film created a great Ennio Morricone.
63. Three Colors: Blue / Trois couleurs: Bleu (1993)
France, Switzerland, Poland, dir. Krzysztof Kieslowski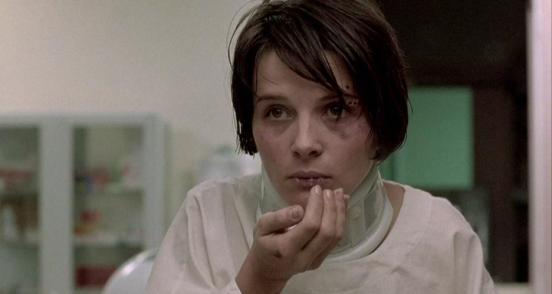 The first film in the series "The three colors ..." (based on the French tricolor).
64. 1408 (2007)
USA, dir. Mikael Håfström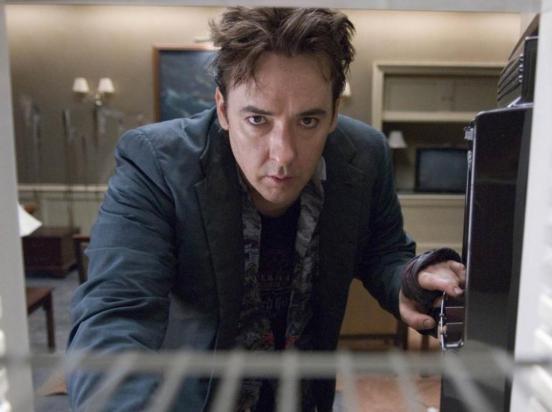 Based on the book by Stephen King. Those who lack inspiration))
65. Sin City / Sin City (2005)
USA, dir. Frank Miller, Robert Rodriguez, Quentin Tarantino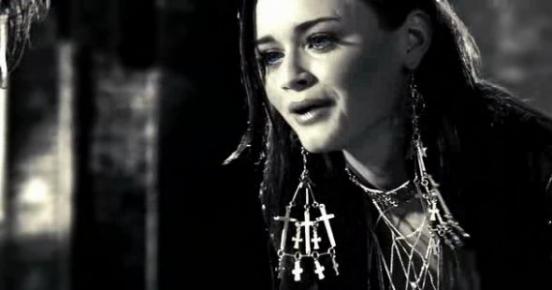 I look forward to the second part! Technically shot very cool! As you leaf through comics!
66. True Grit / True Grit (2010)
USA, Ethan Coen, Joel Coen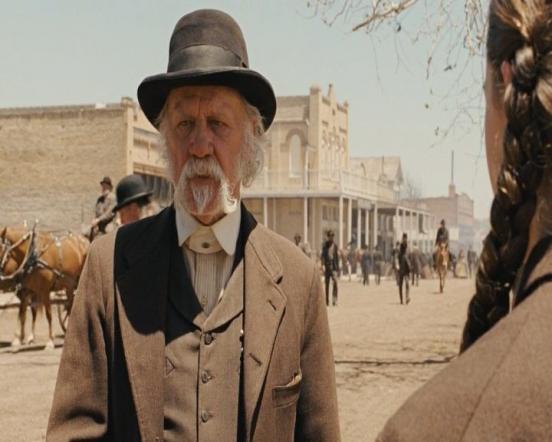 10 Oscar nominations for 2011 and any winnings !!!
67. Phone booth / Phone Booth (2002)
USA, Joel Schumacher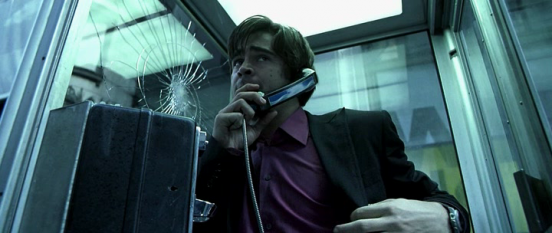 Interestingly, the film takes place in real time - it lasts only as long as it lasts in the events described.
68. Unknown / Unknown (2011)
USA, Germany, Canada, France, Japan, UK, dir. Jaume Serra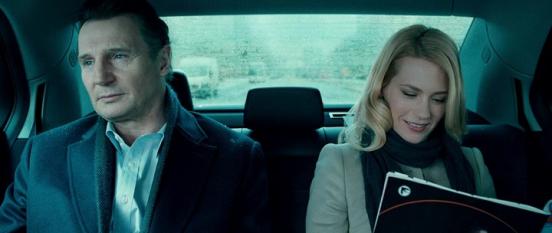 Oh, Europe! I'm talking about European cinema, the best!
69. Dogville / Dogville (2003)
Germany, Denmark, Sweden, Finland, France, Great Britain, Netherlands, Italy, Norway, dir. Lars von Trier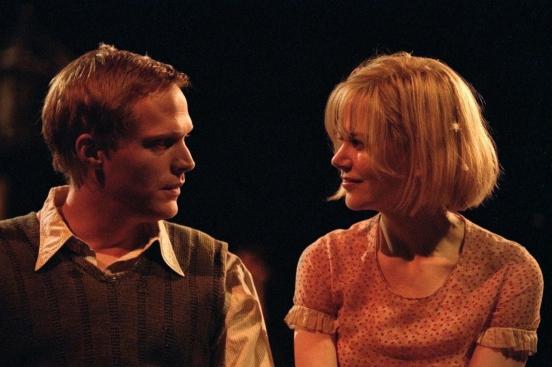 Lars von Trier did not disappoint with the ending! Everything is as it should be. Try to overcome the initial shock of what he saw ...
70. Hate / La haine (1995)
France, dir. Mathieu Kassovitz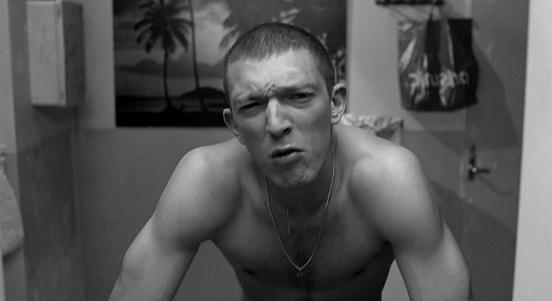 Exclusively for admirers Kassovitz, Kassel, French culture, black-and-white film, and French rap. Winner of the Cannes Film Festival for Best Director (1995).
71. The judgment / Conviction (2010)
USA, dir. Tony Goldwyn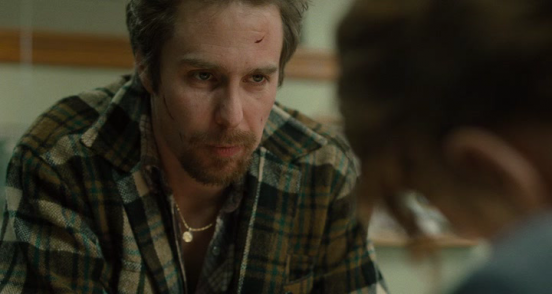 About brotherly love, struggle and nespravedlevosti.
72. Shutter Island / Shutter Island (2009)
USA, dir. Martin Scorsese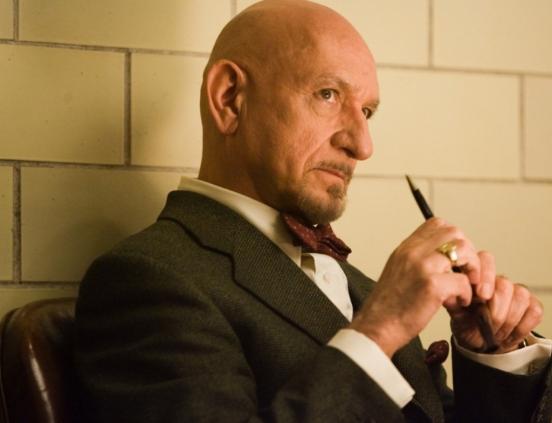 I get up on the protection of Leonardo DiCaprio, who "grows" from film to film. Painting decoration also became Sir Ben Kingsley game. Film-mystery.
73. Man of the Renaissance / Renaissance Man (1994)
USA, dir. Penny Marshall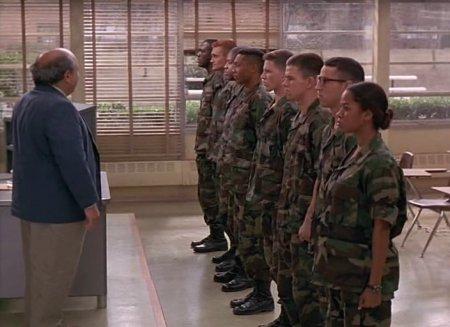 As the saying goes, "poey Song of Youth")). Atmosphere = 100%.
Roman Polanski
Martin Scorsese
Quentin Tarantino
Steven Spielberg
David Lynch
Sofia Coppola
Steven Soderbergh
Martin Scorsese