Actresses series "Pretty Little Liars" fighting on the red carpet for the title of the most stylish and beautiful. In order to determine who is worthy of the "title", it is necessary to recall the entire wardrobe with "red carpet».
So here they are, the four beauties of the series - Lucy Hale, Ashley Benson, Shay Mitchell and Troian Bellisario.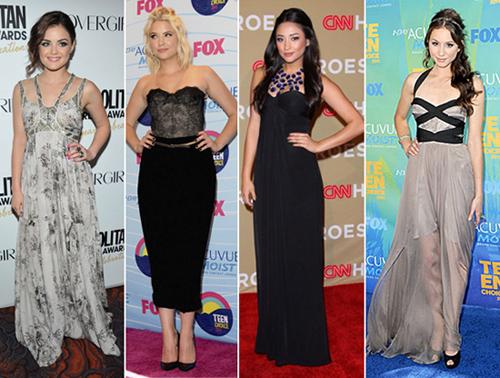 Hollywood stars dress proclaimed Basques - must-have any red carpet. The secret of success of this style - the ability to make the waist thinner. And the opportunity to look slimmer for a couple of centimeters no one will refuse. Question - who is steeper - Lucy in the blue dress, Ashley in a saturated plum dress or a dress Shay color eggshell? Lucy and Ashley figure girls about the same growth too, so it is difficult to make a clear conclusion. Both clever. A Shea and so slim, without any tricks with Basques.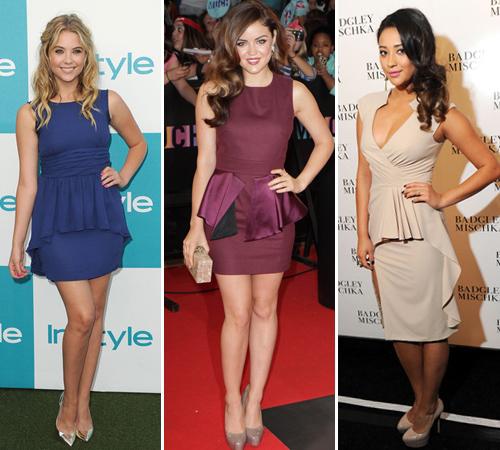 White bottom, black top ... and again the competition. Who is better? Blonde, brunette or brown hair? Wins the friendship and good team of stylists.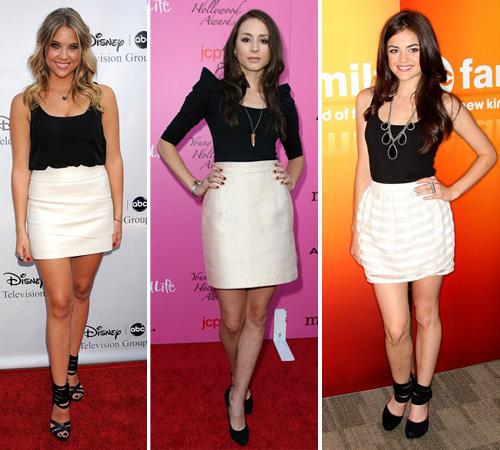 Black color - a classic. And because of the color of the dresses in the wardrobe, the actress most. Here is unfolding battle of entire collections.
Lucy Hale:
Lucy and Troyen:
Shay Mitchell:
Ashley Benson:
A similar battle played out dresses and white colors. An impressive collection of dresses in white boasts Ashley Benson. It is opposed by Shay in a beautiful slinky mini dress and Troyen in a long dress romantic cut.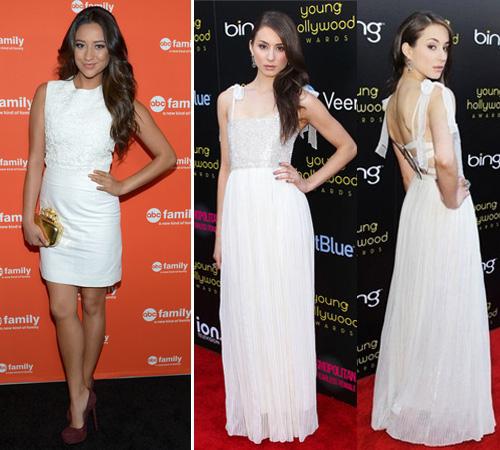 Another line - cream-colored dress. Color for young ladies.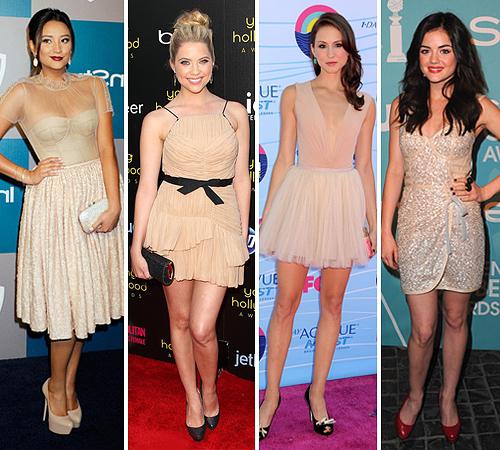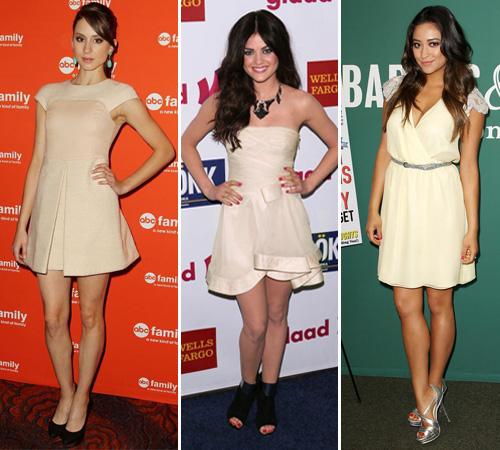 Bright colors can afford a brave ladies, or very young girls. And these actresses, in general, quite young and bold. So dress in pink, red, or any other "berry" dress - a sweet deal. Especially that Lucy, Ashley, Shay and Troyen these shades are very.
Ashley and Shay: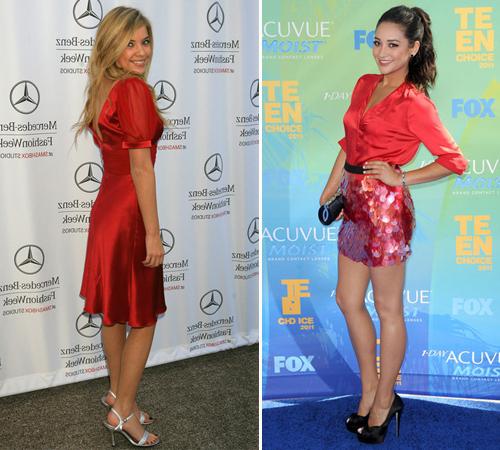 Troyen and Lucy: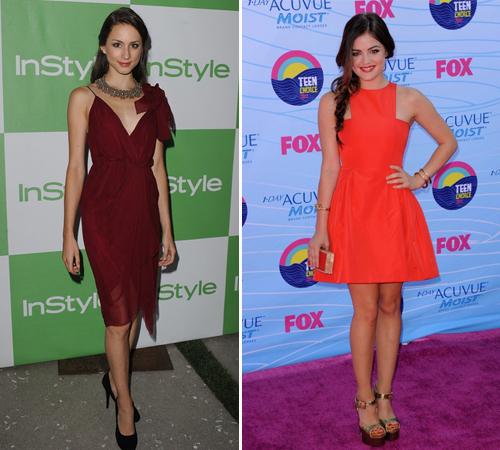 Ashley and Shay:
Solar dress Lucy, Ashley and Shay:
The competition between the girls - business as usual. And even more so, on the red carpet. Whose dress you nicer?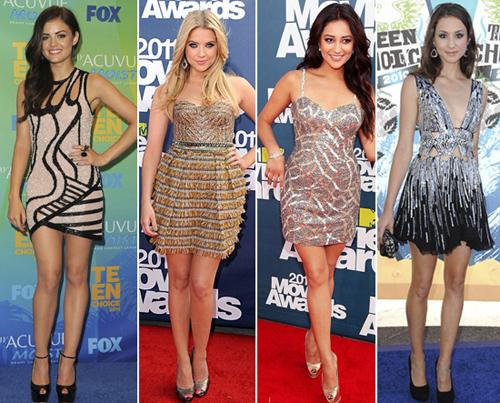 Lucy against Shay: battle dress of blue shades.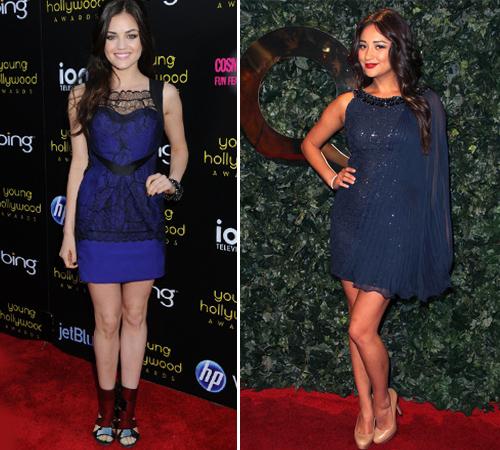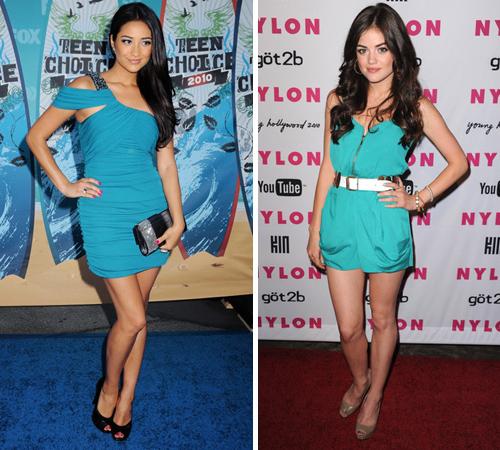 And a few more beautiful litter of young stars seryl "Pretty Little Liars».
Shay and Troyen:
Shay and Ashley: