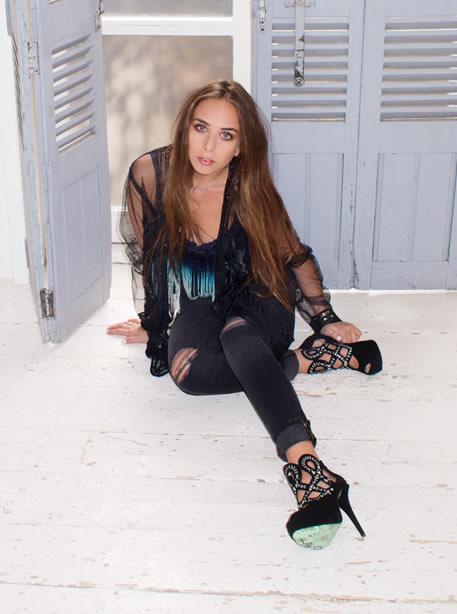 Collection of shoes Chloe Jade Green Topshop launched a daughter of the owner Philip Green (Philip Green), who decided to bring their creativity in real life. Thus, Chloe created for the company of his father the whole collection of stylish footwear. Hence the name of the collection Chloe Jade Green: Chloe - the name of the young designer, and Jade Green - green hue, which painted the soles of shoes. The newly talented designer has already gained a large army of fans who are looking forward to her new collections. Chloe released his third set of accessories that are worthy of close attention. Shoes Collection Chloe Jade Green Spring-Summer 2013 is filled with different styles, which are characterized by their unique and daring style decisions.
New collection of shoes Chloe Jade Green Spring-Summer 2013 draws inspiration from the dreamy summer days and warm humid nights, resulting in an original mix of youth style with bold design solutions. Sign sole color green mint liked chic black color, a lot of sharp spikes and gems, complex cutwork, shimmering metal, graphic shapes, bold colors and textures - all this makes an incredible shoes from Chloe Jade Green into true masterpieces that can instantly give glamor and chic to any summer outfit.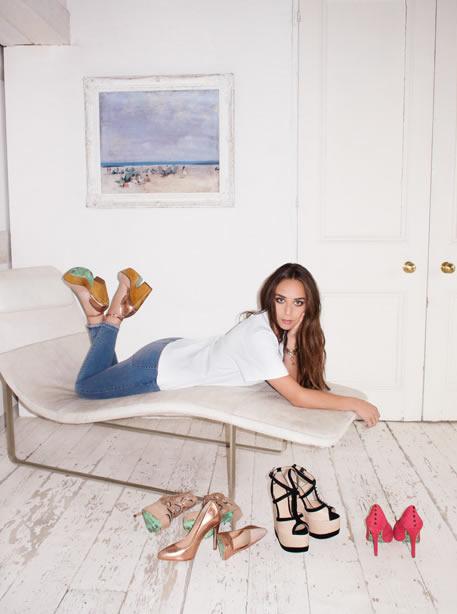 The focus of the presented collection shoes on a high platform sign and heels. But this time, the collection also contains open sandals flat shoes with a jumper for the thumb, decorated with metal studs and fashionable sneakers with metallic inserts, which are now in the trend. In addition, the collection of Chloe Jade Green also offers jewelry with lots of spikes and two chic style scarves with images of butterflies and flowers, which will surely fall in love with the modern fashionista. Each piece in the collection of Chloe Green Jade for Topshop Spring-Summer 2013 deserves special attention and lots of love and admiration.