Continuing the theme "Fashion shoes 2012».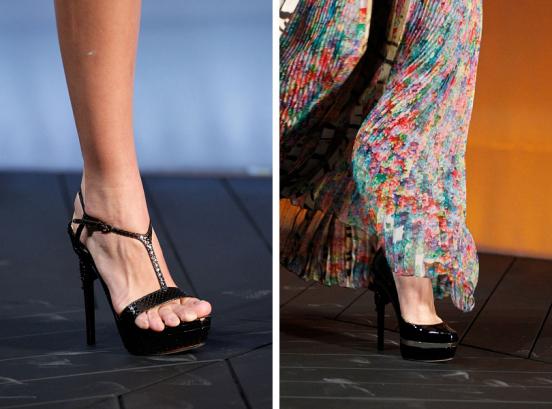 DOLCE & GABBANA

Dolce & Gabbana - specialists in lace and all sexy clothes and shoes. Their shoes - another confirmation of this. Actually, I'm crazy about shoes and lace, I want to see from DOLCE & GABBANA in particular. Therefore, if someone loves lace, then pay attention to the collection of the fashion house.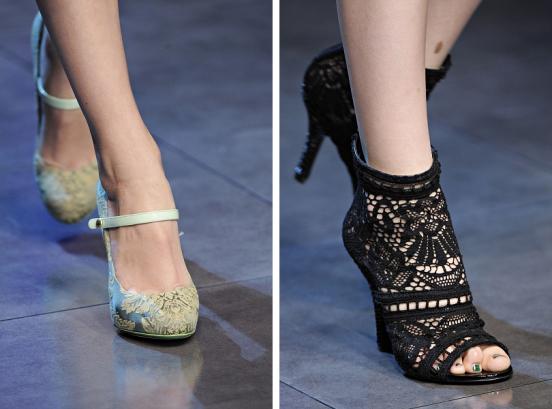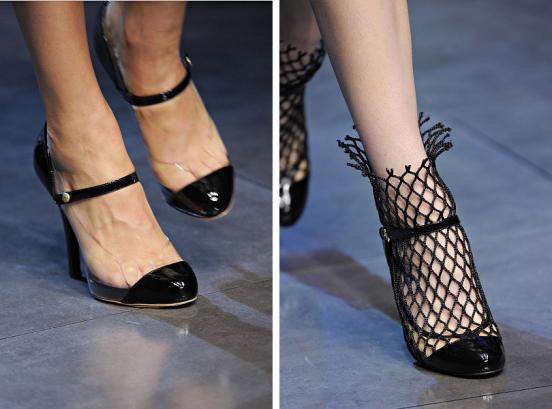 VERSACE

Do not worry, it's just Donatella decided to experiment. Looking at these shoes, I could not help recall the story that in the 20th century one designer platform sandals made of 30 cm, and the model, which has passed to them, fell and broke his leg. It seems to be. Now, these sandals are in the window of the museum. However, shoes Versace than 30 cm, but still a little scary. I know only one thing - the use of a transparent material (plastic) will be released in trends. And riveting, these wonderful metal studs. Personally, I even do not have to buy anything, I have almost the same sandals with metal studs.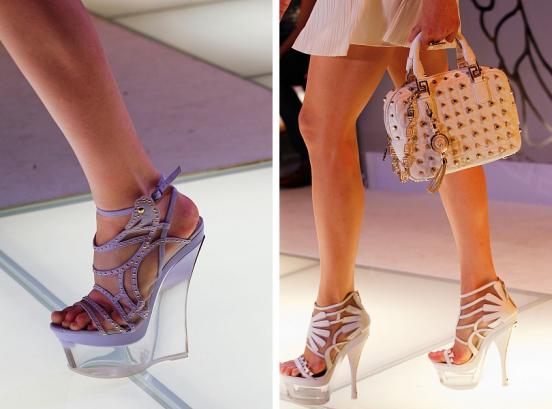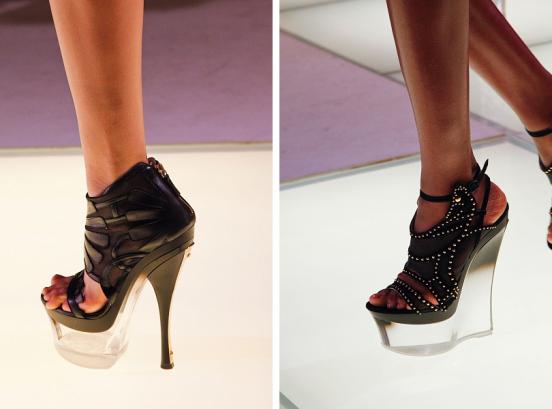 PRADA

Prada - the original designer. She came up with shoes that hint at the fact that they are "runners". I do not believe that someone from fashionistas will be decided on these shoes, except that Daphne Guinness and Lady Gaga. Not for them whether to create the Prada shoes? But in general, fashion is unpredictable, so I can guarantee that even unusual shoes come in trends. So if you want something a crazy - do not be afraid, buy.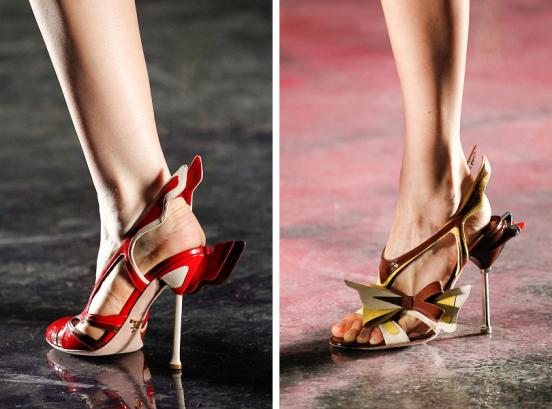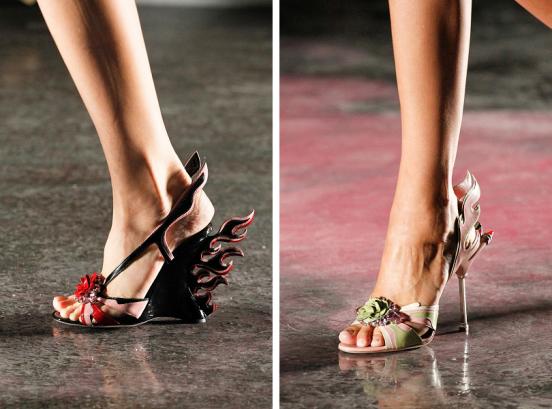 GUCCI

Gucci adore many who are crazy about the ideal of beauty. Shoes 2012 to the director of the fashion house should look simple, but elegant - gold, leather, glitter. Pay attention when buying shoes for some evening, whether corporate or graduation party at Gucci and take note of their shoes.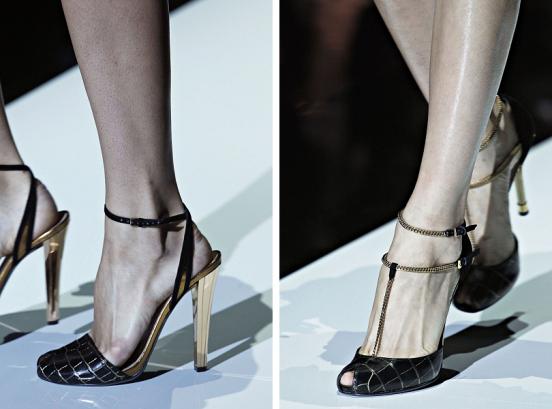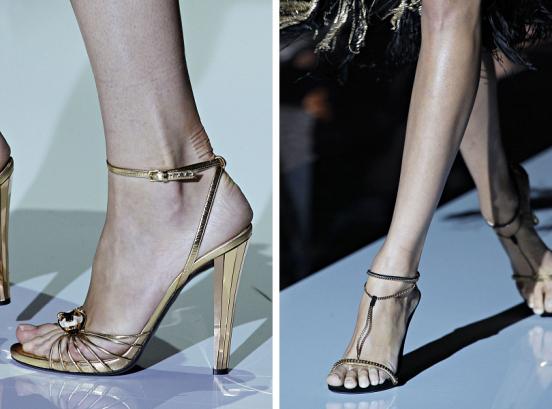 LOUIS VUITTON

Louis Vuitton brings in the trend of sharp nose. When buying an acute nose note that it was the right one. Do not make yourself a jester, picking his nose, which twists up. This is the strangest sight I saw. By the way, pay attention to the color white. Generally, it is assumed that the white color only for weddings, but believe Marc Jacobs (who, incidentally, was invited to Dior, but Mark asked for a fabulous sum for the transfer and management of Dior has decided that it is not necessary to provide any Jacobs) because he You do not cheat and do not bad.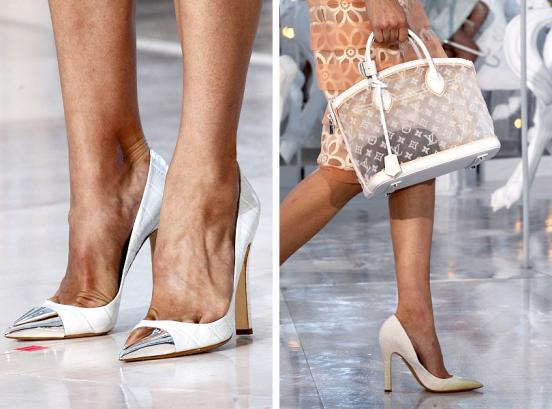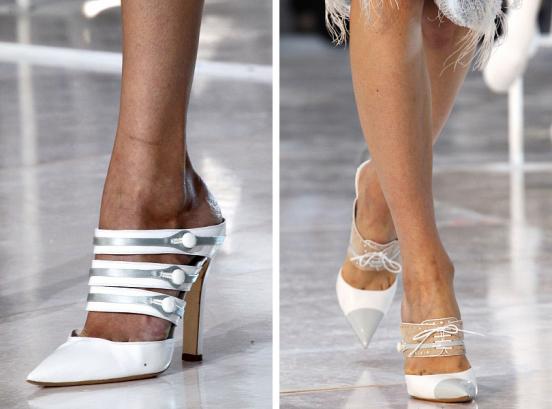 ROBERTO CAVALLI

As I said, the complex will definitely heel trend of the new season. Shoes Cavalli 2012 opinion must necessarily be traditionally high heels or wedges. Nothing average. So look at the patterned heels.