To understand the diversity of styles and features, the Snakes spring fashion is very difficult. Often, some trends are directly opposite each other. For example, this season the first lines divide the popular bright colors and classic white, plenty of brilliant details and strict elegance of the 60s. There are many questions: "What kind of shortened the things you suggest we wear?", "How to combine floral prints and clean lines?", "Why do not you write about the black?" ... I will try to answer all questions in order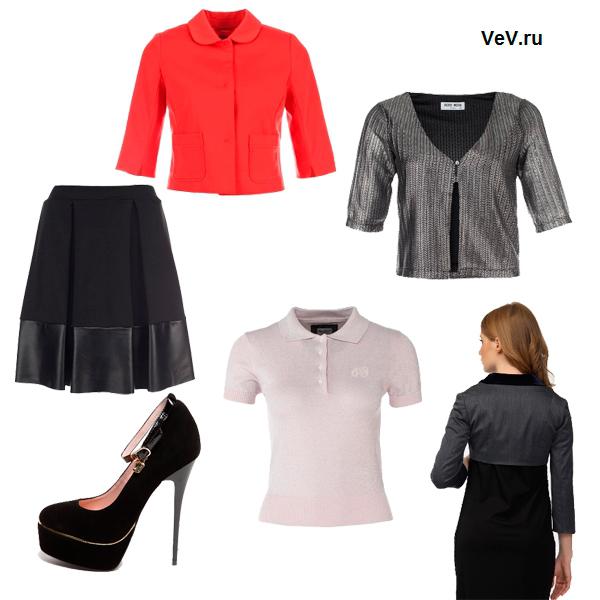 1. Short jackets

Last summer, it was impossible not to note the style of girls who skillfully combined short jackets or denim skirt with wide skirts to the floor. In fact, short jackets than universal. They go perfectly with trousers and skirts with high waist (hello, 90th!), Especially with lush skirts. In the end, under a jacket you can safely wear a simple shirt.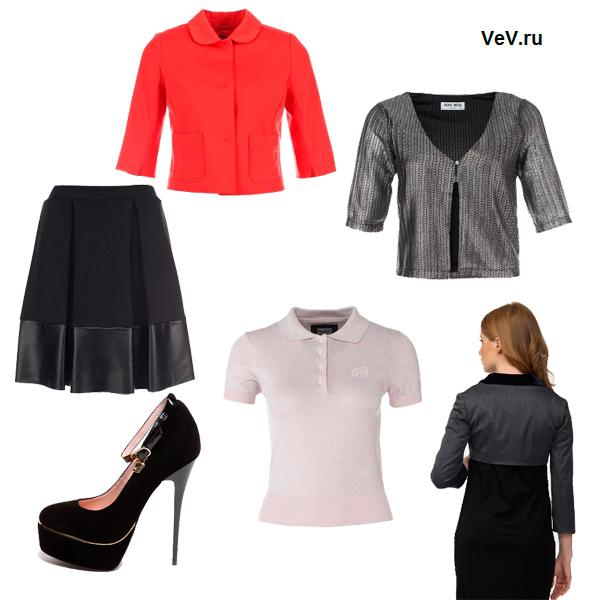 BUY PRODUCTS FROM SETH

Jacket Felibella
3150 rubles.

Jacket QS by s.Oliver
1 860 rubles.

Jacket Vero Moda
1210 rubles.
Skirt Be in
3080 rubles.

T-shirt Pepe Jeans
3150 rubles.

Shoes Vitacci
4850 rubles.

2. Spring Fashion 2013: shiny skirt

Sequined skirts or skirts with metallic colors in the spring of 2013 ceased to be clothes for parties. This spring, designers ordered us to shine in the literal sense of the word. Such bright and things are going well for daytime wardrobe perfectly combined with blouses simple, neutral shades. But the evening pastels must give way to a bold and bright colors.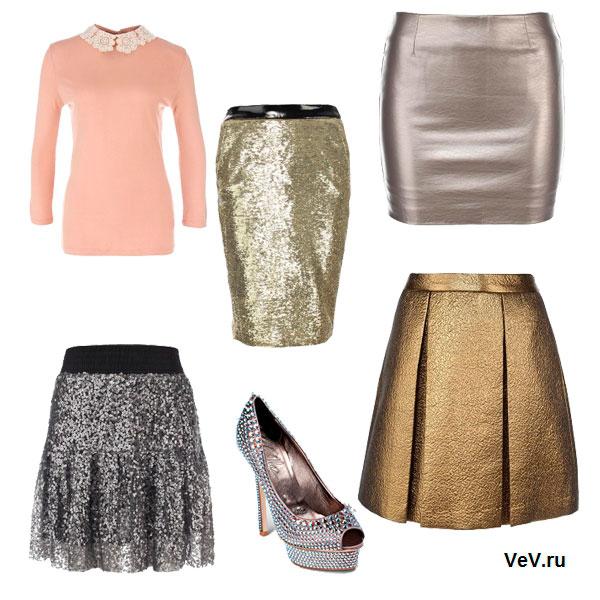 BUY PRODUCTS FROM SETH

Blouse mint & berry
1 890 rubles.

Skirt Frankie Morello
10 260 rubles.

Skirt TOM TAILOR
2 120 rubles.

Skirt Axara
4230 rubles.

Skirt LeMonada
1968 rubles.

Shoes Le Silla
71 940 rubles.

3. Dresses with complex graphics

Courage - that's the main requirement! You can preferring patterns that cause an optical illusion, design, inspired by the design of banknotes, or prints as a symmetrical curls, but in any case with such complex patterns must be considered one rule. It goes like this: the smaller accessories in such a manner, the better. Let your dress shines. In addition to the dress, and so overwrought, the extra element of risk turn your bow in a colorful blur. Another important element of the spring 2013 fashion that is often isolated in a separate trend - strips. This spring from them just do not get out. And is it worth? If you are not alien to the spirit of adventure, let me have the courage to move away from the classic combination of black and white and try cherry, dark blue or grass strips.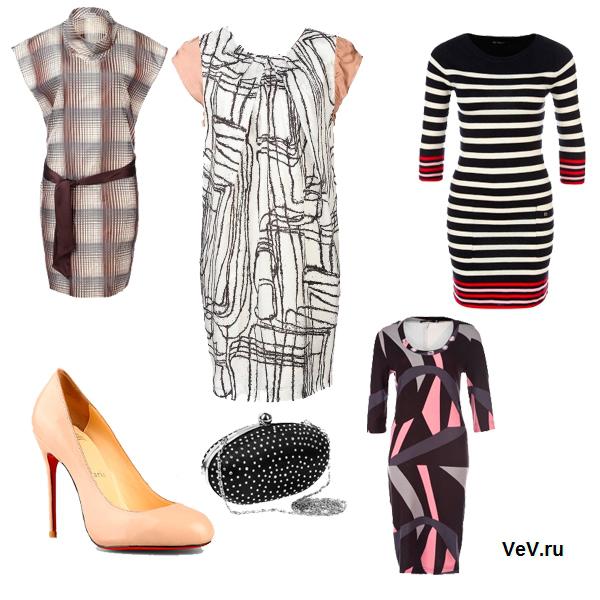 BUY PRODUCTS FROM SETH

Dress Calvin Klein
5090 rubles.

Dress MadaM T
2000 rubles.

Dress F5
2260 rubles.

Dress Yetonado
6 050 rubles.

Shoes Christian Louboutin
8600 rubles.

Clutch Bulaggi
2999 rubles.

4. pencil skirts

Strict and refined feminine or sexy - any pencil skirt this spring will be the jewel of your wardrobe. In the spring season, designers have made the skirt scene of the collision quite contradictory colors, while maintaining a classic cut. The best addition to the pencil skirt, this spring will be the bomber. Short jacket leather accentuate your youth, and the round shape of the gate is ideal to add to it an elegant pendant.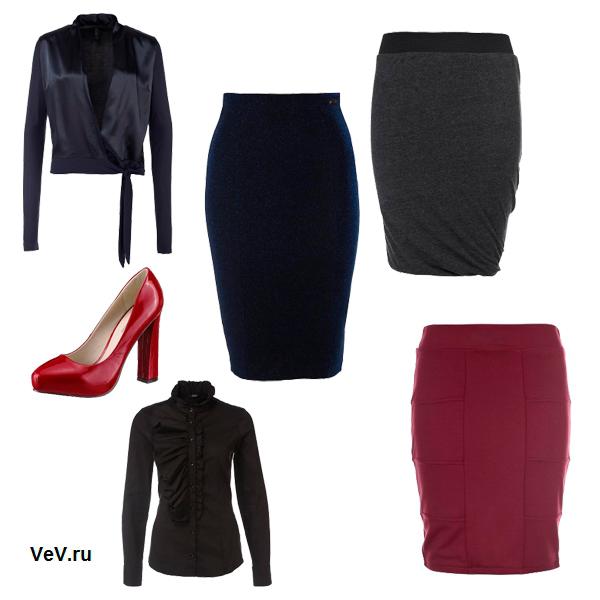 BUY PRODUCTS FROM SETH

Skirt Fornarina
4880 rubles.

Skirt Only
600 rubles.

Skirt ICHI
1850 rubles.

Blouse Guess by Marciano
4890 rubles.

Blouse Vero Moda
775 rubles.

Shoes Quelle
2 299 rubles.

5. Spring Fashion 2013: bright sweater

Neon - another trend that is not likely to appeal to the minimalist. Nevertheless, even in the winter sweater acid and neon colors appeared on store shelves. The trend color this spring - is a little muffled hot pink and lime loud. The elegance will give your image a combination of bright sweater with a skirt pastel tones. Bold women of fashion can offer onions, literally sparkling with rainbow colors.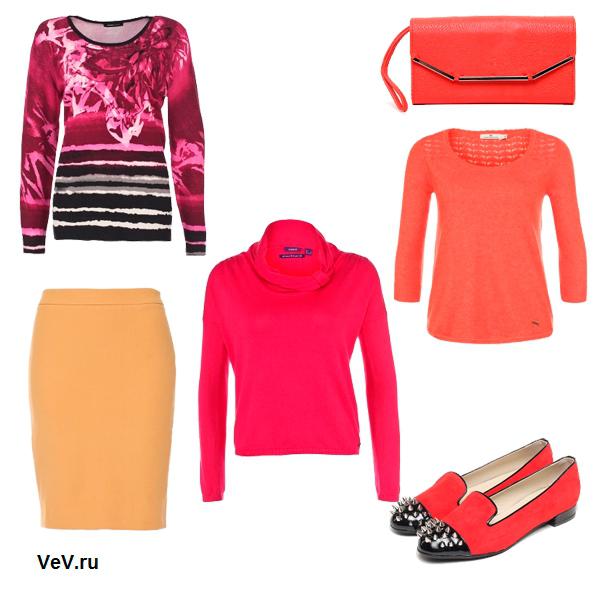 BUY PRODUCTS FROM SETH

Sweater TOM TAILOR
2 490 rubles.

Sweater Frank Walder
4450 rubles.

Cardigan Mexx
2399 rubles.

Skirt INCITY
1099 rubles.

Clutch Fiorelli
2 150 rubles.

Shoes Grand Style
3750 rubles.

6. bomber jackets

Reminds us of the American pilots or athletes become bombers hit shows spring-summer collections. This form has already become a classic, but each season the designers seek out new interpretations of this seemingly simple jackets. In the spring of 2013 did not think of the bomber as sportswear. Discover the model, decorated with flowers, or, alternatively, let your jacket cast metallic luster. And do not forget that the main element of a trend - it is the length. Leather bomber jacket, not covering the waist, will be a perfect choice.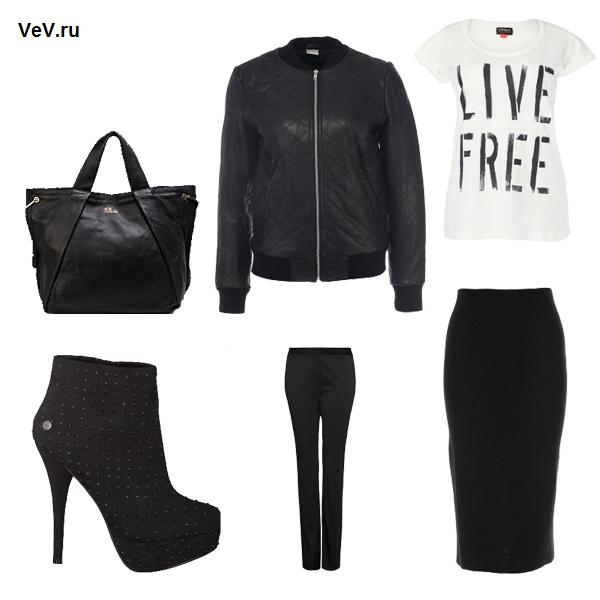 BUY PRODUCTS FROM SETH

Leather jacket Object
9510 rubles.

Ankle Quelle
4499 rubles.

Trousers Mango
1999 rubles.

Skirt UNQ
3710 rubles.

Bag Ice Iceberg
19 530 rubles.

Shirt Only
470 rubles.

7. Nostalgia for the 90th

It's time to get out of the far corner of the closet jeans and baggy trousers with a high waist. In the spring and summer of 2013 he returned to the decade that gave us the grunge aesthetic. This image is good to support your tough attitude, and free cutting will make a relaxed gait and will forget about problems. But not only the grunge was popular in the 90s. Remember silhouettes with broad shoulders and black and white images with lots of metal parts.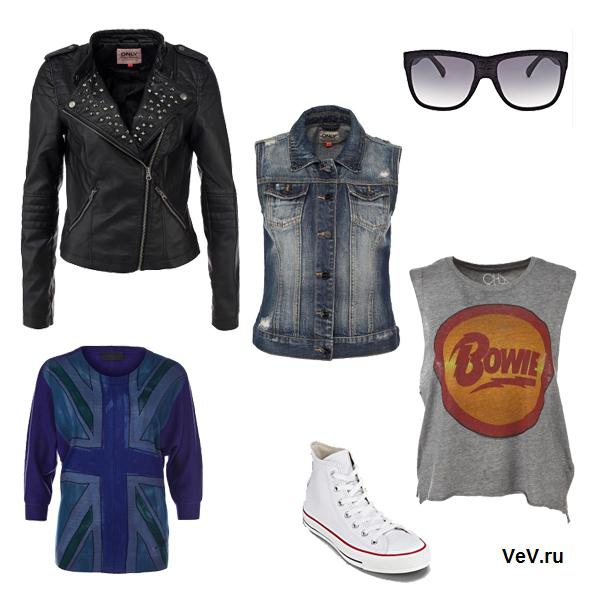 BUY PRODUCTS FROM SETH

Sneakers Converse
1660 rubles.

Jumper Richmond Denim
12 210 rubles.
Only
denim vest 1770 rubles.

Jacket Only
2690 rubles.

Sunglasses Alexander McQueen (Accessories)
13 750 rubles.

Mike Chaser
1400 rubles.

8. White dress

Style Spring 2013 will be pleasing to the eye floral prints, clean lines, bright and neon tints. But one color retains its value and remains year after year one of the main - white. One of the main objectives of the white stuff in your wardrobe - to soften the bright, flashy colors. On the podium were popular multi-layer images and airy with a predominance of white.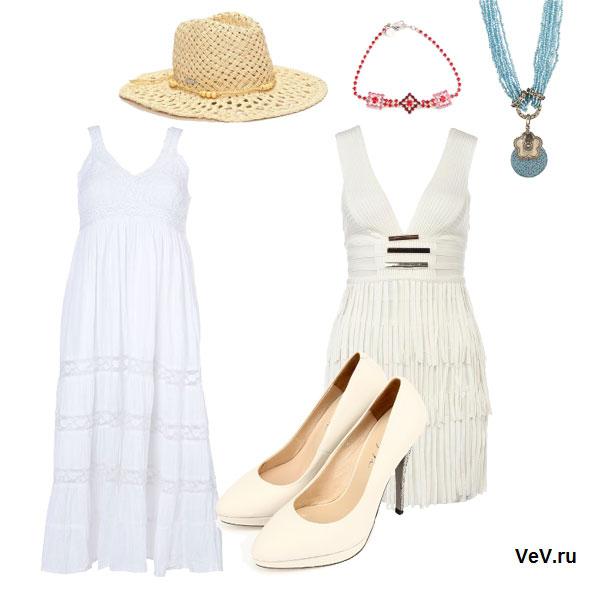 BUY PRODUCTS FROM SETH

Dress Tutto Bene
5870 rubles.

Dress E.A.R.C.
1899 rubles.

Shoes OnlyTa
4650 rubles.

Hat Roxy
1480 rubles.

Bracelet Bohemia Style
850 rubles.

Necklace Fashion History
1 150 rubles.

9. Back in the 60s

The retro style has never been as good as in the spring of 2013! Number of floral prints and appliques on the podium going wild. But the flowers - is not the only thing that reminds us of the sixties. Very popular this spring and straight dresses with short sleeves and a drawing in a large square, which was seen at the shows Louis Vuitton. The perfect complement to a blouse in the style of the 60s will skirt with peplum. This broad frill favorably accentuate the waistline and give the image of a strict tone of elegance.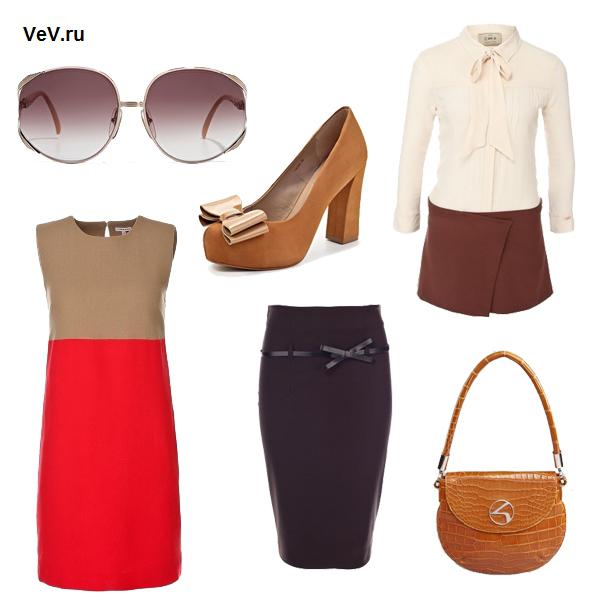 BUY PRODUCTS FROM SETH

Shoes Klimini
5900 rubles.

Skirt Liu Jo Jeans
3560 rubles.

Dress Aniye By
7270 rubles.

Dress P.A.R.O.S.H.
9180 rubles.

Sunglasses Very Vintage
22 000 rubles.
Bag KARISSA
60 000 rubles.