Sports - this is one of the fundamental trends for spring-summer 2012. It is not just that before the summer is necessary to work out, in order to bring the figure in order. Designers offer a huge number of things that you can do it, but these things are suitable not only for sports, but also for everyday life.
Sportswear Alexander Wang
Came to the podium model with wet hair, as if after a morning run. They were dressed in parks, dresses, tops made of neoprene and fitting shape tracksuits. Hats - hats mesh shoes - white shoes with pointed toes claim to sportiness.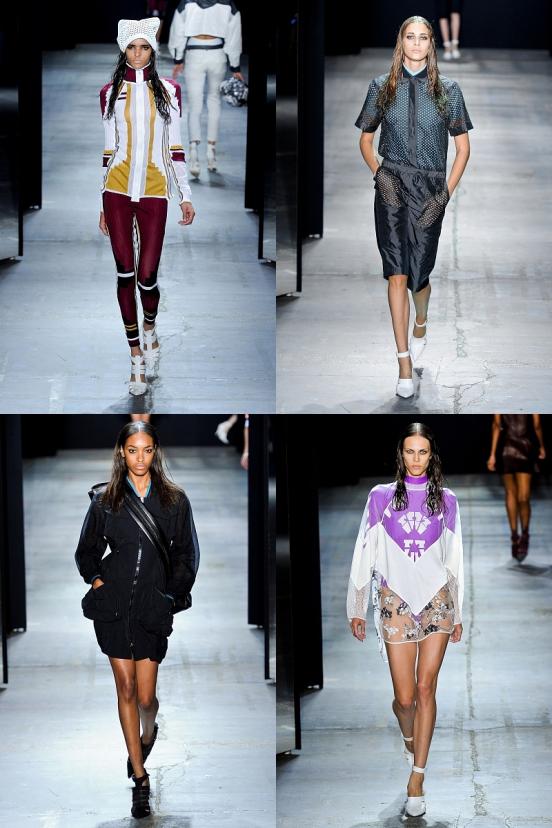 Sportswear Isabel Marant
Sportswear Spring-Summer 2012 by Isabel Marant - it stretched T-shirts without sleeves, parks and wide knit pants. At first glance, nothing special, but expensive materials do their job. Instead, it offers elegant shoes sandals with straps around the ankle, resembling Baubles.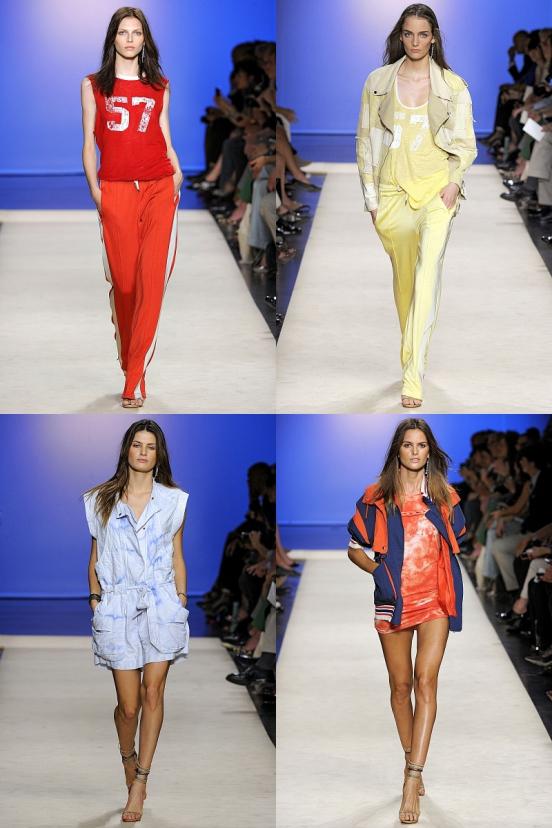 Sportswear Marc by Marc Jacobs
Striped dress and parks-dress from Marc Jacobs look noble and elegant, as if designed for tennis or golf. And canopies of colored plastic, bright bulky bags and shoes add image enthusiasm.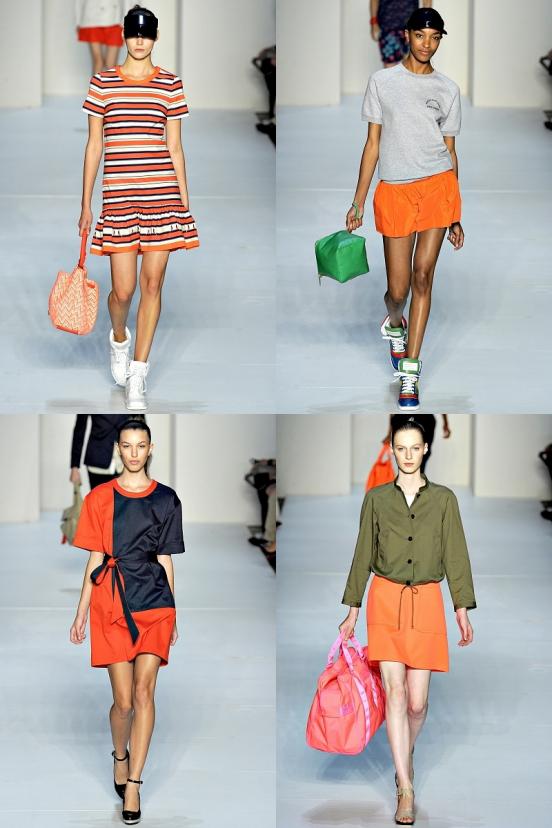 Sportswear Marc Jacobs
For his other line Marc Jacobs created pullover neoprene mint, lemon and beige colors. Minimalistic top it offers combined with volumetric asymmetric skirt. And all this splendor is crowned by a cap-toe thin knitted.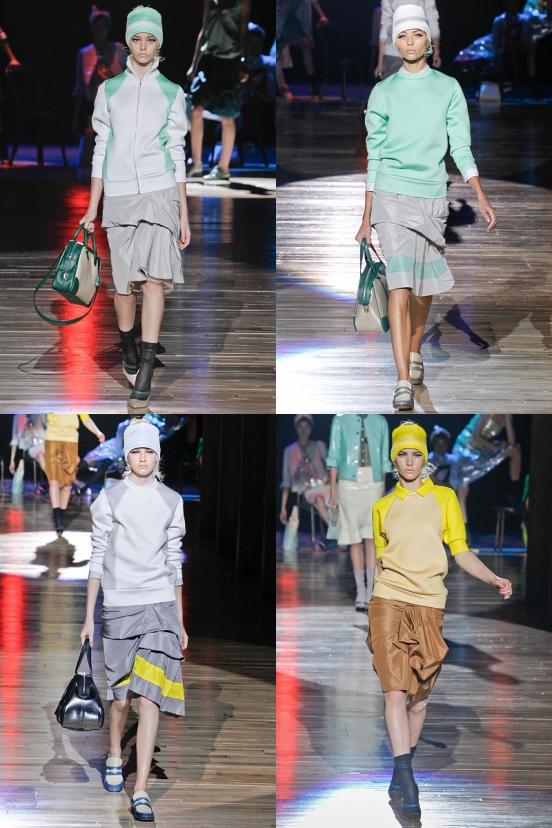 ​​
Sportswear 3.1 Phillip Lim
Clean lines, neutral colors, all this is in sportswear Spring-Summer 2012 by Phillip Lim. Parks, jackets, pants and transparent bombers sport style perfectly match both among themselves and with the more classical things.
Sportswear Lacoste
The collection is presented Lacoste sportswear straight silhouette with a lot of well thought-out details that give it freshness and novelty. The main topic addressed naturalness. Models with a light tan, minimum makeup and casual styling paced the catwalk in suits and dresses made of colored jersey.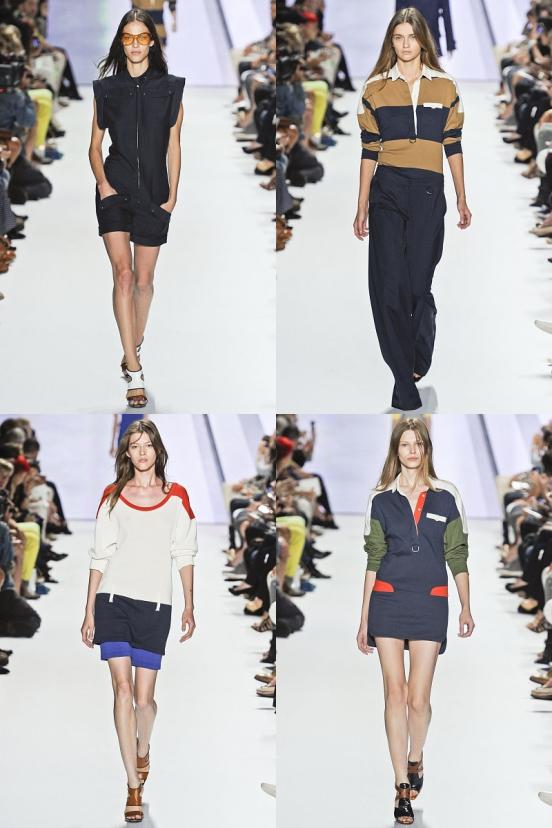 Sportswear Kenzo
The main emphasis is placed on the collection of Kenzo neon colors - green and blue, which were diluted black. Overalls, jackets, trousers, shorts and even shoes, it was made of raincoat fabrics.