We still have a week to have time to buy summer clothes that meet all the fashion trends of the summer. What are these trends? Memorize.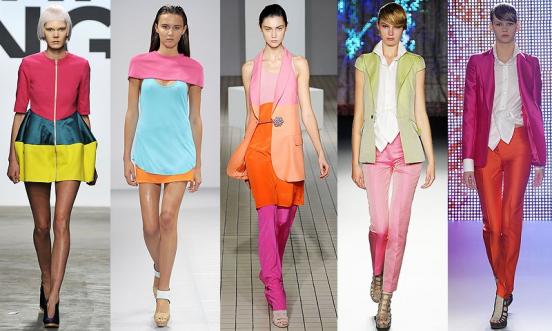 1. Rainbow
Stylists are advised to dress in a color or monochrome outfit combine several current bright colors.
Shades of berry and citrus fruits are juicy from clothing right smells of fruit. Giambattista Valli.Yarkie color - a major provocation. Begin disturbing others! Frida Giannini, Cucci.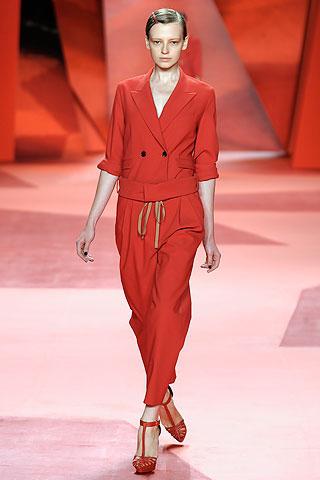 3.1 Phillip Lim
MaxMara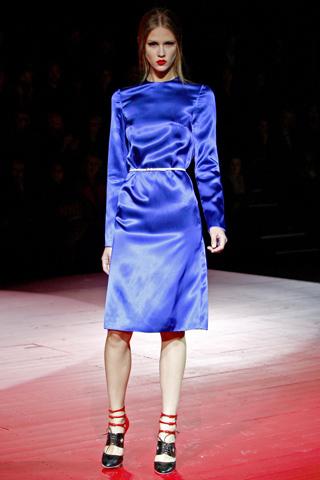 Miu Miu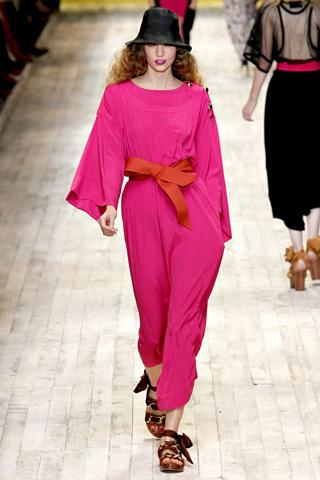 Sonia Rykiel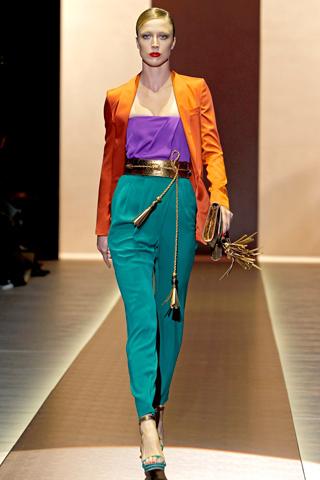 Gucci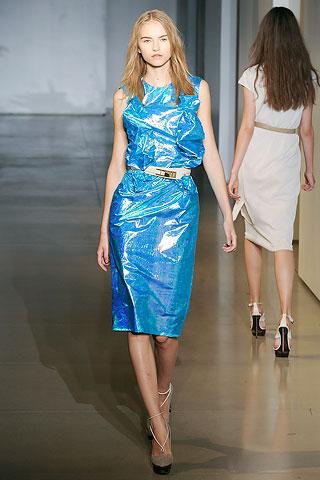 Jil Sander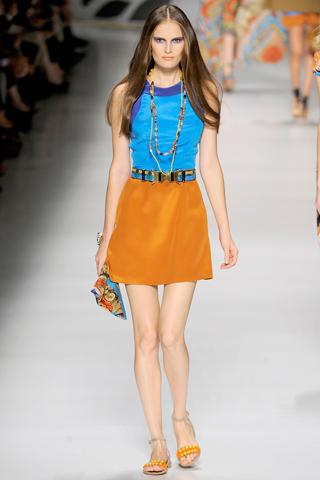 Etro
2. Country
"Wild West is back in fashion" - tell us designers. Denim shirts, cowboy boots, hats, remni.Kovboi Indians, hippies. I mixed it all in one collection. Anna Sui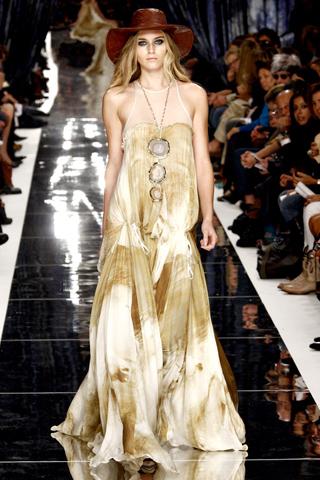 Just Cavalli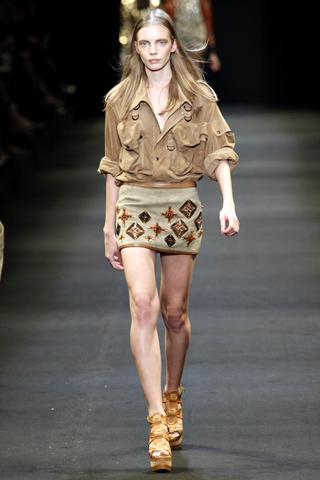 Barbara Bui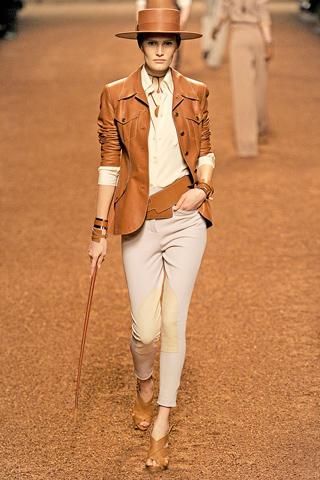 Hermès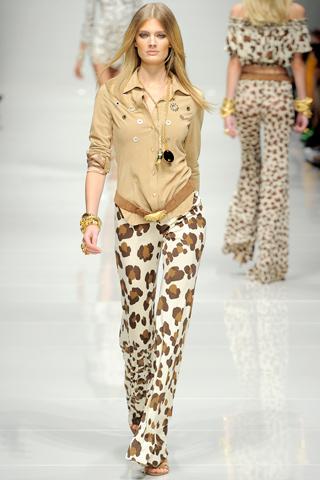 Blumarine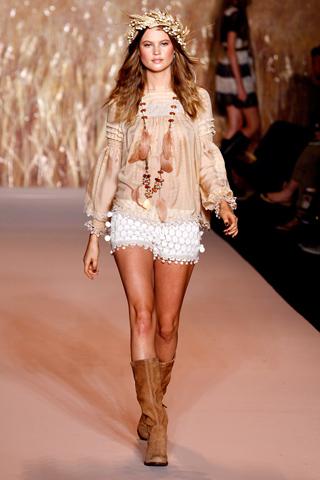 Anna Sui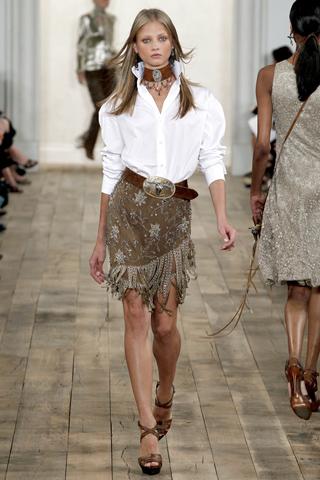 Ralph Lauren
3. Black
A minimum of fabric - a real opportunity to wear black in the summer.
Summer black looks much more original than any bright color. Thomas Mayer, Botegga Veneta
Dolce & Gabbana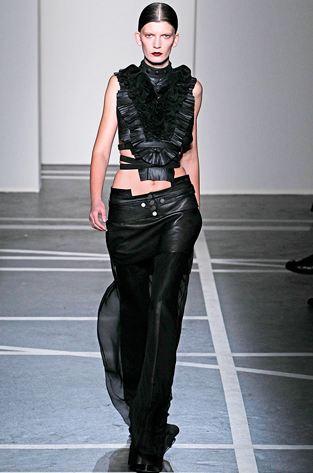 Givenchy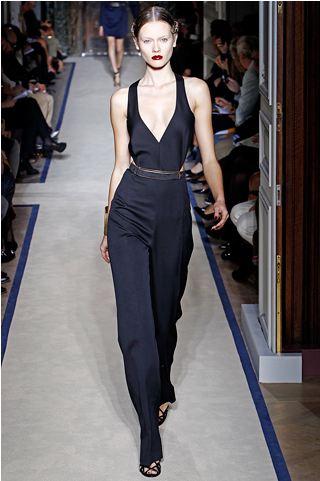 Yves Saint Laurent
4. White
White - does not mean minimalism. With white everything is possible!
Even the most ascetic things in white look sensual. Hakaan Yildyrym
Givenchy
Derek Lam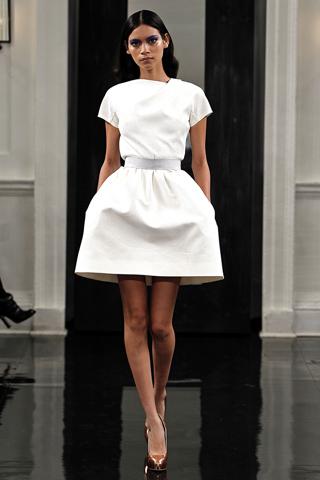 Victoria Beckham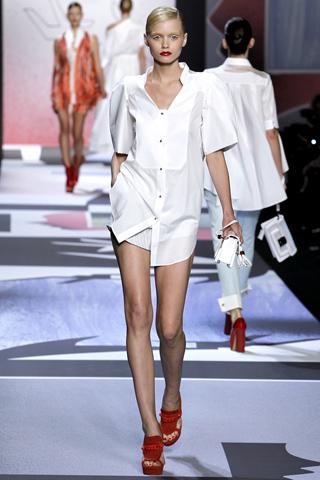 Viktor & Rolf
5. Lace
Lace-like outfit will make the wedding dress.
Our heroine - a bride from the south of Italy in a white dress from the traditional translucent lace. Stefano Gabbana
Dolce & Gabbana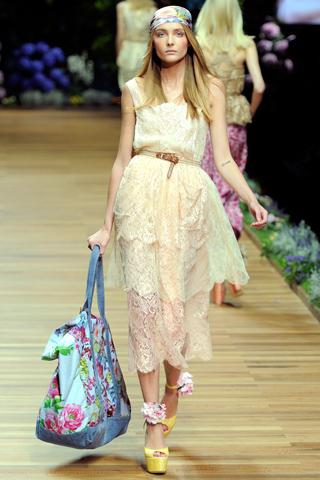 D & G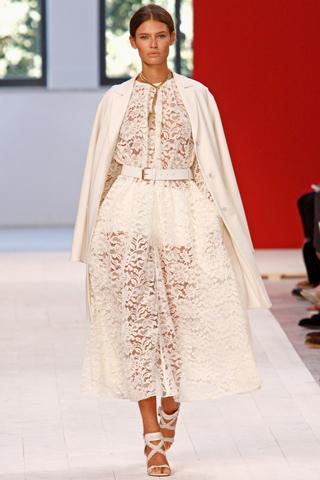 Brioni
Erdem
6. Coverall
The main thing of the season can be any: the denim and silk.
Jumpsuits can be worn for twenty-four hours a day - in the feast, and in the world. Ennio Kapaza
Paul & Joe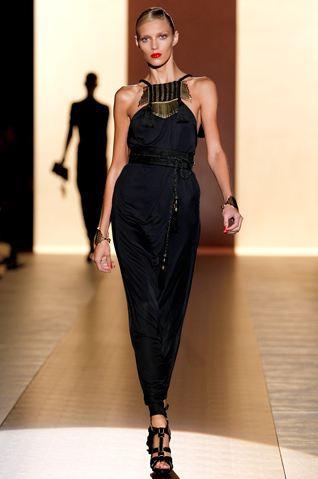 Gucci
Celine
Sonia Rykiel
7. East
East - a delicate matter, and designers understand it and with particular attention to the eastern approach motivam.Ne each can appreciate oriental motifs. This trend for intellectuals. Antonio Marras, Kenzo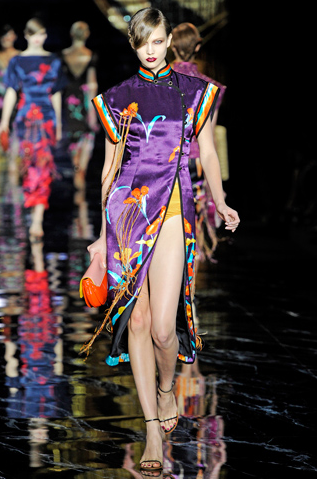 Louis Vuitton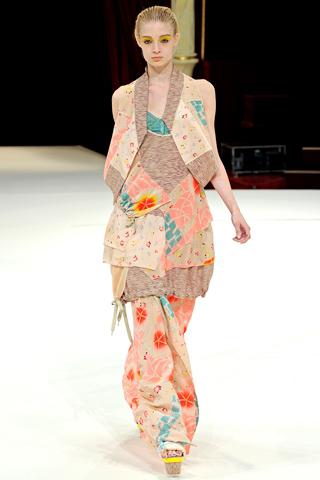 Kenzo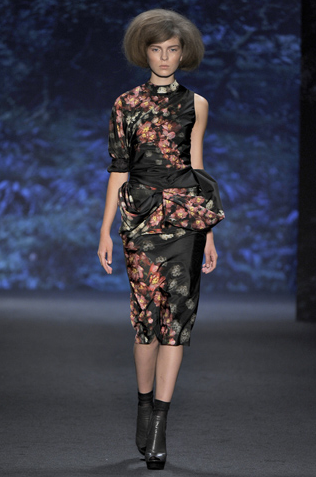 Vera Wang
8. Strips
The main print season. They can be anything: a standard sea, color, black-and-belymi.Poloski add structure and graphic quality clothes, make her look like an object of contemporary art. Raf Simons, Jil Sander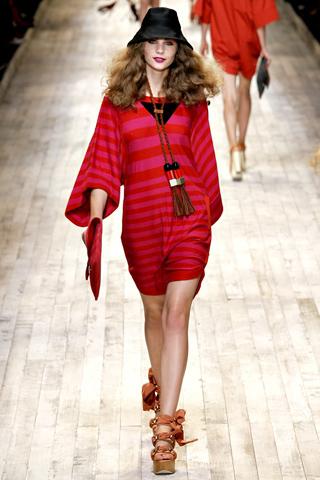 Sonia Rykiel
Jil Sander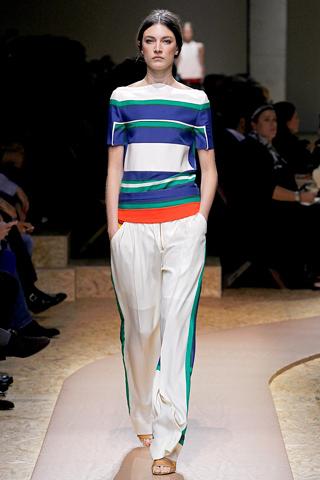 Celine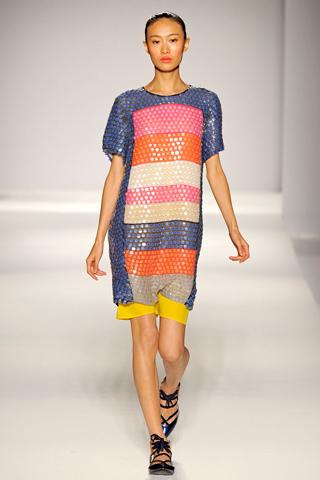 Sportmax
9. Suit
The suit is always in fashion. This season is particularly fashionable men's motives: dimensionless T-shirts and shirts, wide plechi.Ya looked back at the nineties. Then minimalist suits stood at the head of the female wardrobe. Now the same thing. Narciso Rodriges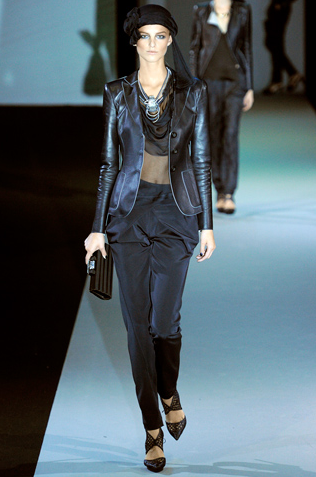 Giorgio Armani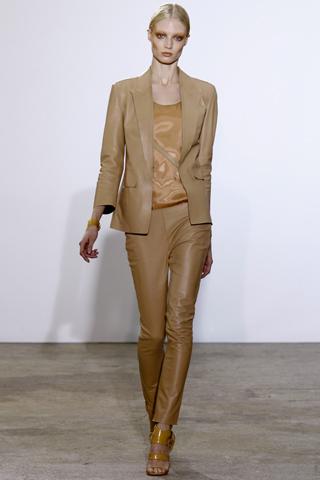 Costume National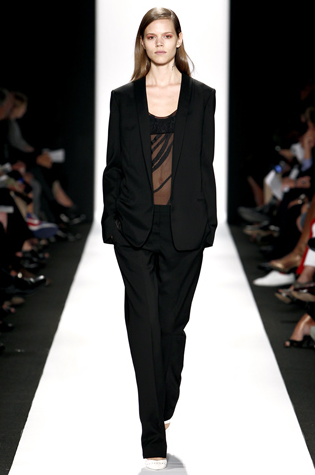 Narciso Rodriguez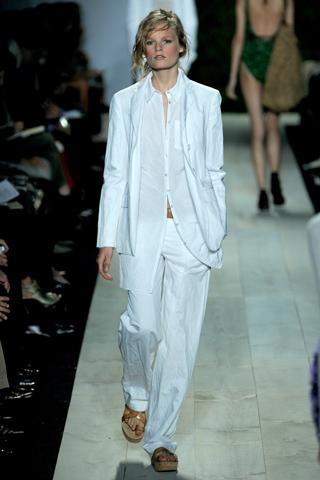 Michael Kors
10. Suede
Suede is ideal for minimalist cowboy style. Dresses, shirts, pants and skirts - sew from it all.
I chose suede, because it recalls the seventies fashion and sexy figure envelops. Derek Lam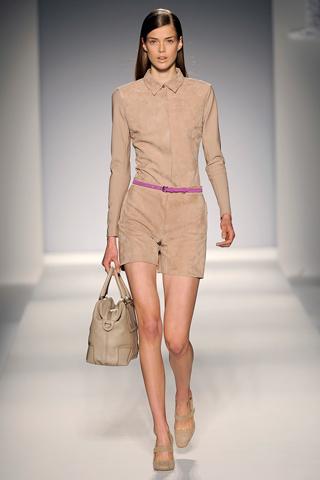 MaxMara
Hermès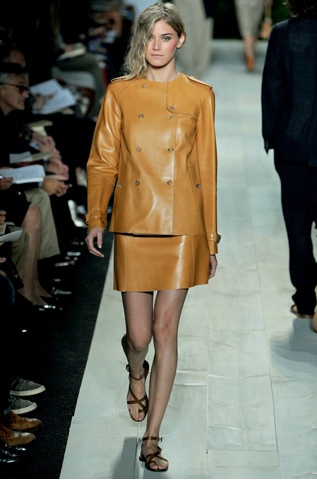 Derek Lam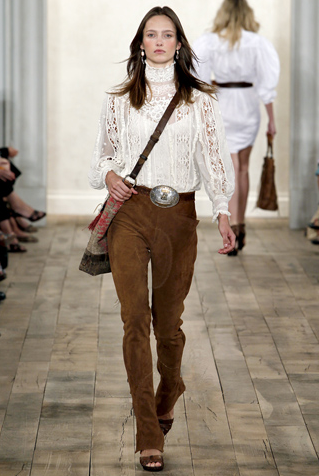 Ralph Lauren
11. Leather
Non-coarse skin, soft and gentle, perfect for everything and is an excellent material. Choose strict and simple silhouettes.
The skin as armor, adds confidence. For the modern woman is important. Phoebe Philo, Celine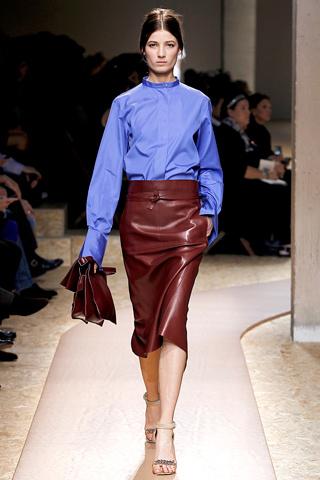 Celine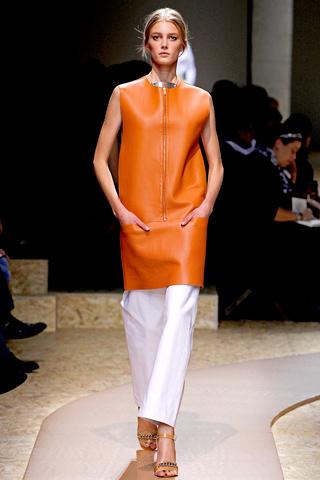 Celine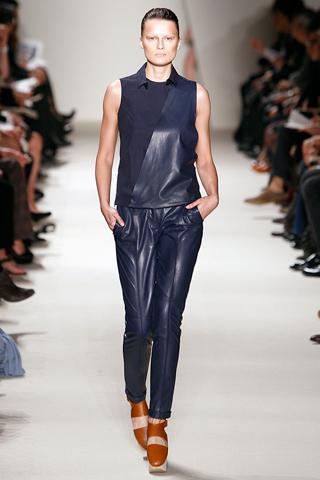 Akris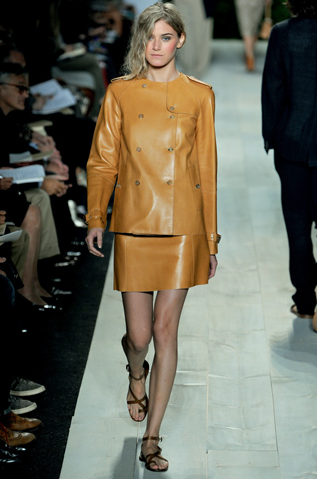 Michael Kors
12. Flowers
In my opinion, this is the best print, it creates a mood of spring and summer, with great looks. Ideal for maxi sundresses, tunics and kombinezonov.Tsvety should be large, as in the pictures Bruegel the Elder. Wolfgang Joop, WunderkindPlate flowered - this is the most correct and feminine, that is now in vogue. Eden Moralioglu, Erdem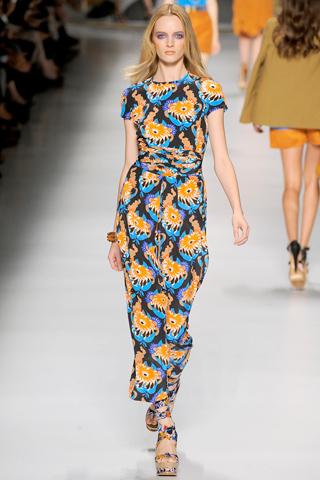 Etro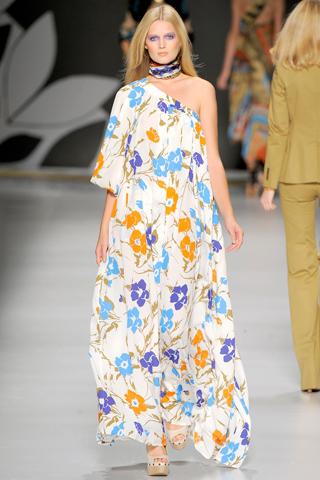 Etro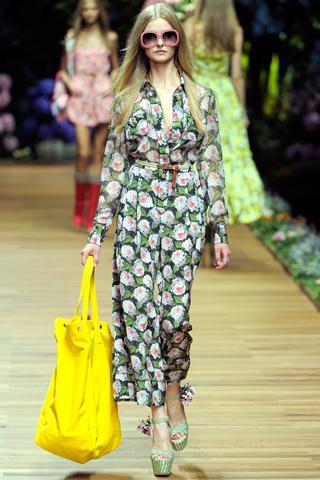 D & G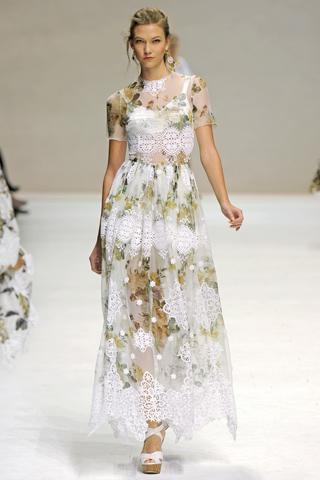 Dolce & Gabbana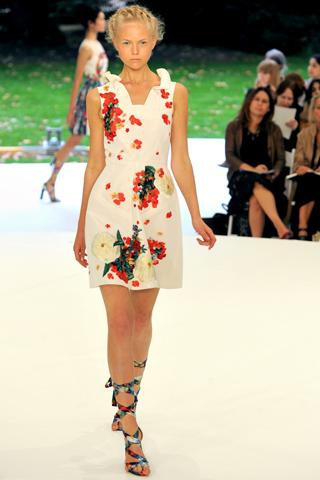 Erdem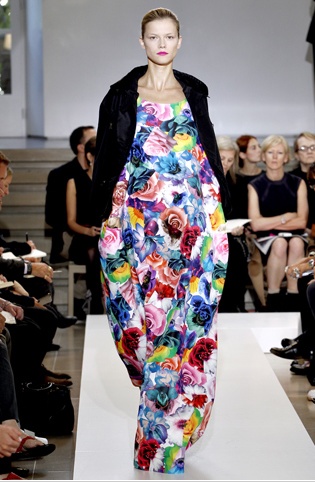 Jil Sander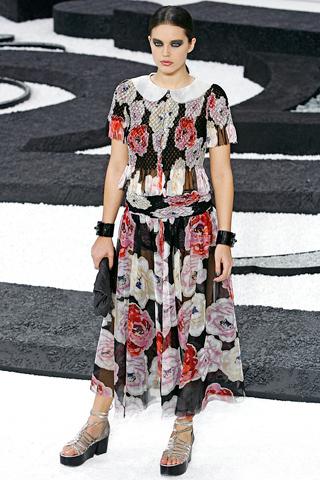 Chanel
13. python and leopard
Gray-beige gamut turns aggressive and sexually explicit print more discreet and even austere, tells us Vogue Magazine.
Nothing tempting leopard designers have not yet invented. Anna Molinari, Blumarine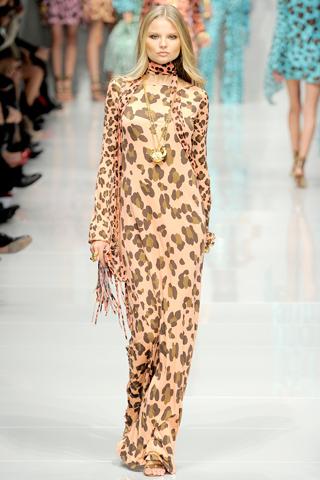 Blumarine
Just Cavalli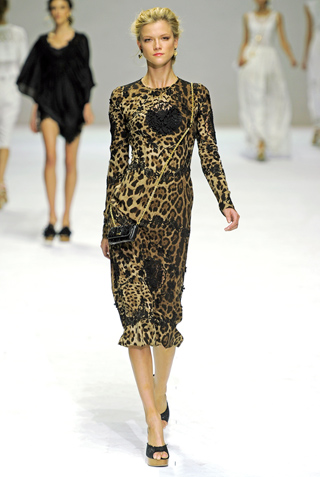 Dolce & Gabbana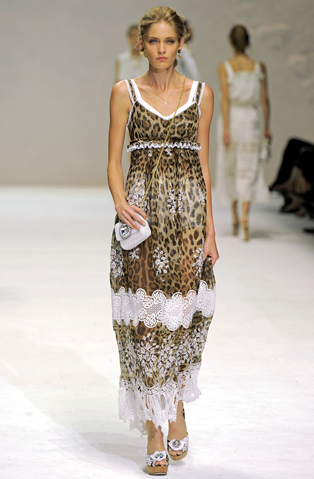 Dolce & Gabbana
14. New wave
Street style - leather, buckles, mesh. Only for the bold and trendy, and representatives of subcultures.
Returned form-fitting black leather jackets and tight leather pants brave bikers. Christopher Bailey, Burberry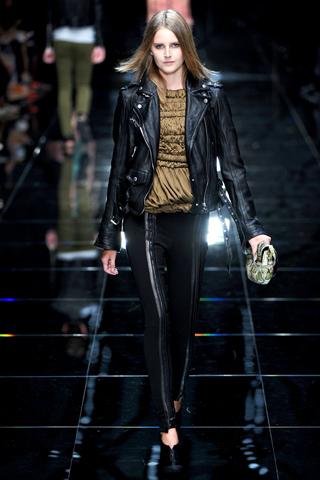 Burberry Prorsum
Gucci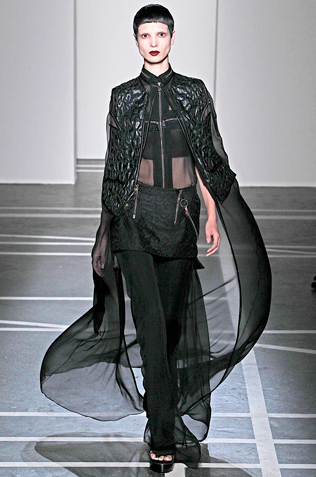 Givenchy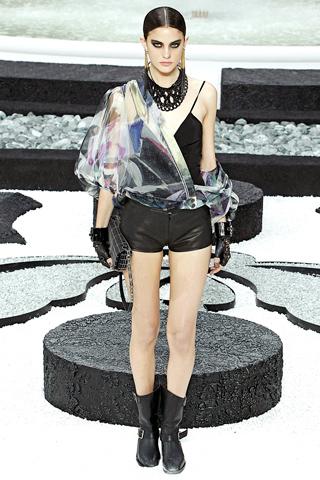 Chanel
15. Pastel
Pastel colors - alternative colors of the rainbow. This season, designers have taken care to satisfy the taste of all those who can.
I chose shades of cream - say, mint sorbet. I want to be optimistic! Alexander Vang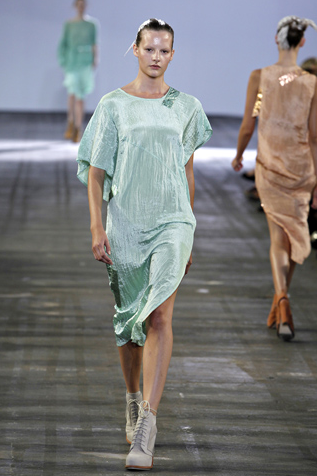 Alexander Wang
Stella McCartney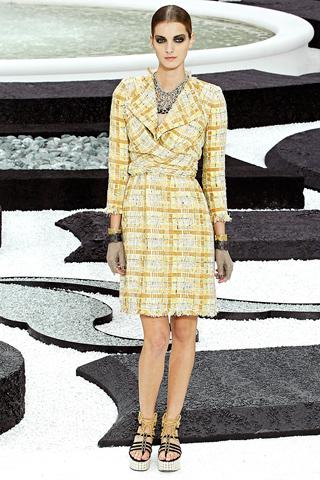 Chanel
16. Chiffon
Frank and chaste - a controversial trend that combines these two qualities. Wear necessary, but with the mind.
Transparent dresses and skirts - the main feature of the romantic mood. Hannah MacGibbon, Chloe
Valentino
Christian Dior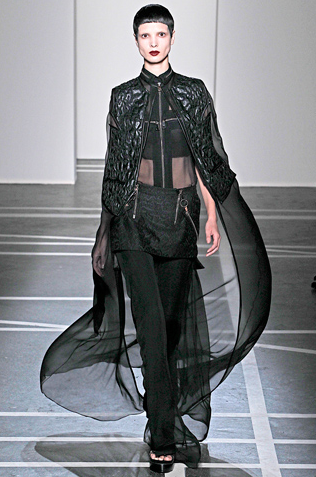 Givenchy
Yves Saint Laurent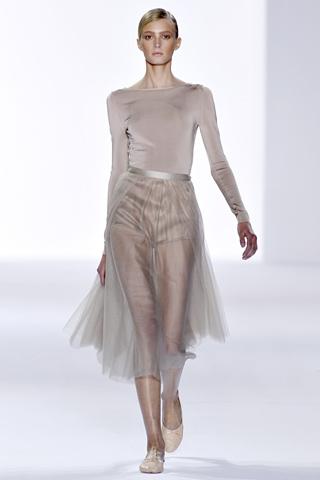 Chloe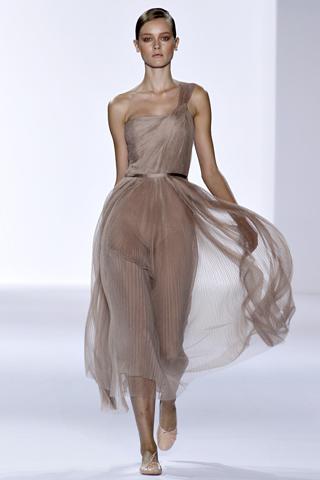 Chloe
Salvatore Ferragamo
17. The narrow top
Designers are advised to wear tight tops not with jeans or shorts, but with more stringent things: trousers, jackets and tops worn plaschami.Ukorochennye Jane Birkin in the film "Swimming Pool." Massimiliano Dzhornetti, Salvatore Ferragamo
MaxMara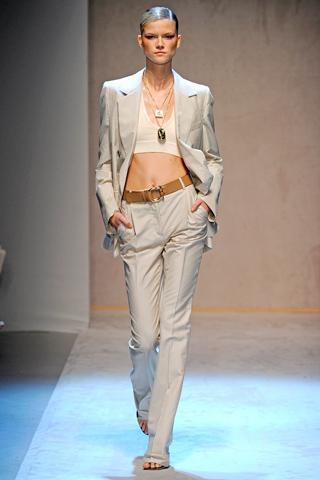 Salvatore Ferragamo
18. Denim
Denim sewed everything: dresses, shirts, pants. This season denim should be a no-frills, classic colors.
I even silk tops painted in indigo. Stella McCartney
D & G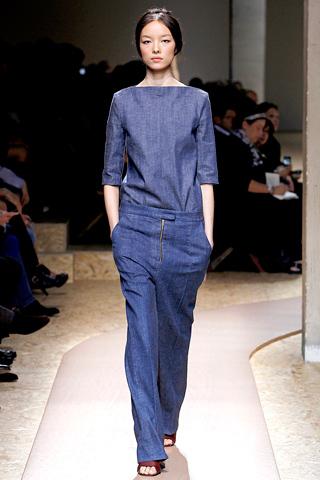 Celine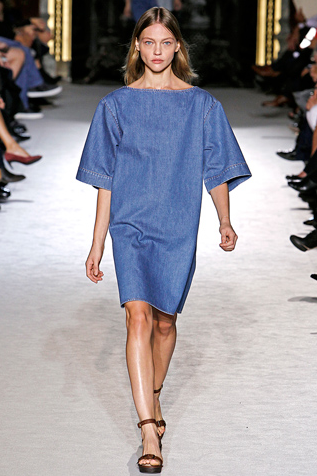 Stella McCartney
19. Mikroshorty
Shorts, the presence of which can be challenged at all. In the city they do not resemble. It can be worn with sandals or guideshoe. Emphasize the waist belt.
The shorts have to go straight to the beach - in a bikini. Isabelle Maran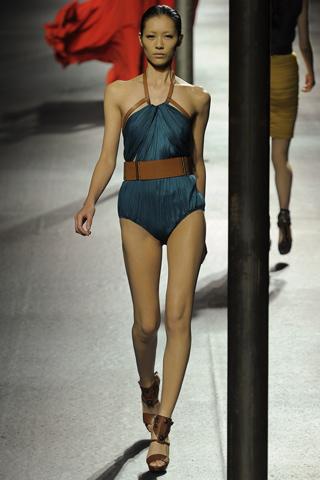 Lanvin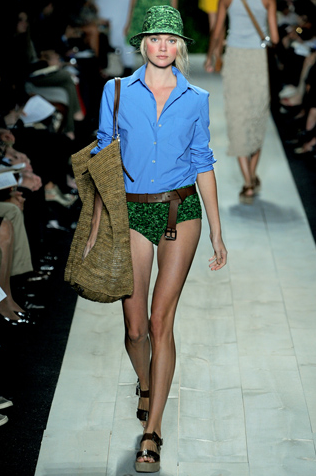 Michael Kors
Marc Jacobs
Salvatore Ferragamo
20. Accessories
a) Fringe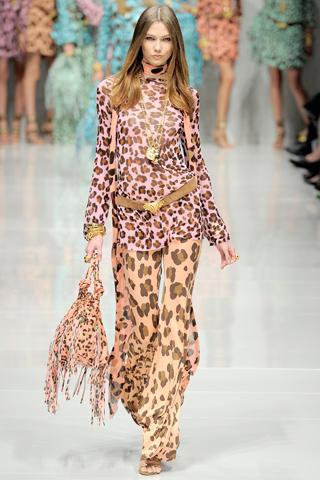 Blumarine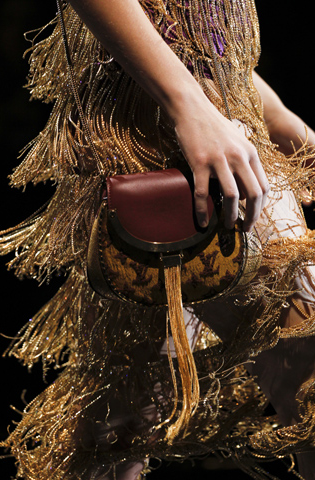 Louis Vuitton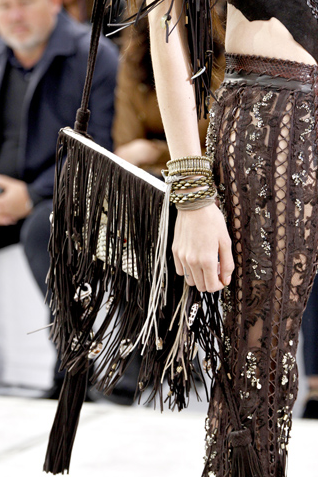 Roberto Cavalli
b) Small Shoulder Bag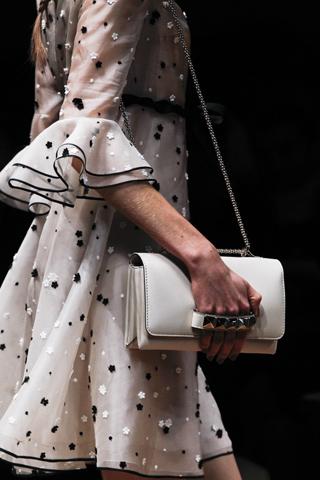 Valentino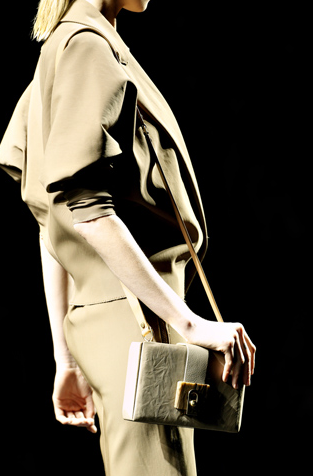 Lanvin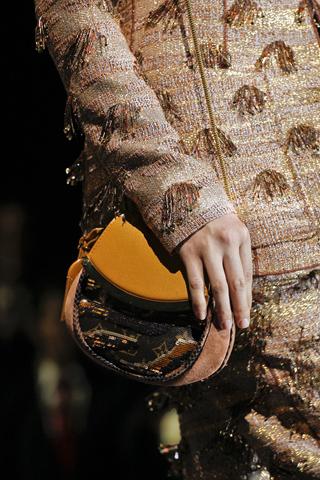 Louis Vuitton
c) Scarves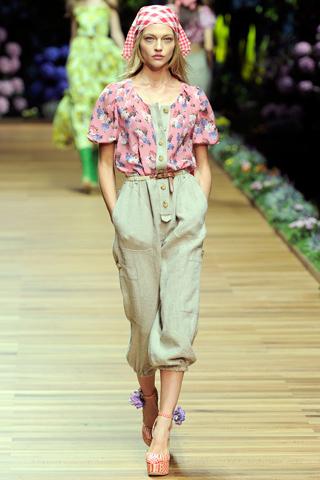 D & G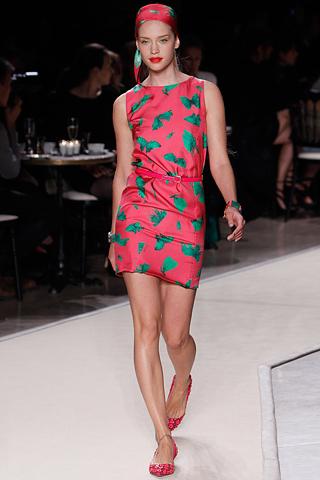 Loewe
d) Flowers everywhere: on shoes on his lapel and hair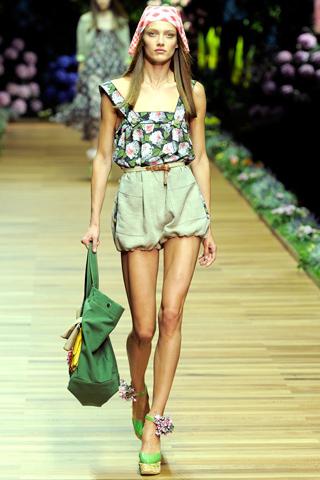 D & G
d) Hats
Marc Jacobs
e) Ear:
- Rings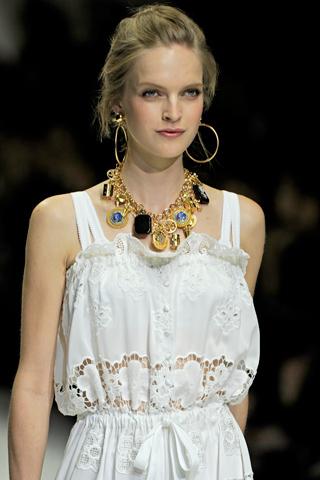 Dolce & Gabbana
- Brushes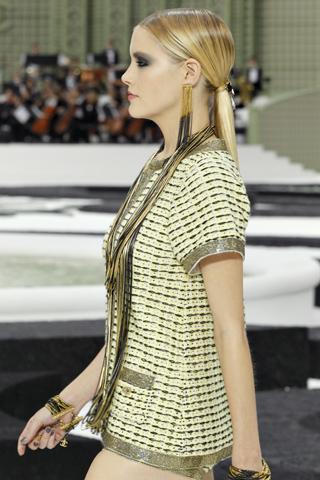 Chanel
g) Points cat-eye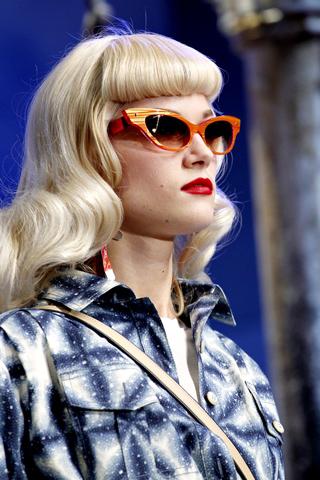 Christian Dior
h) footwear
- Shoes with ribbons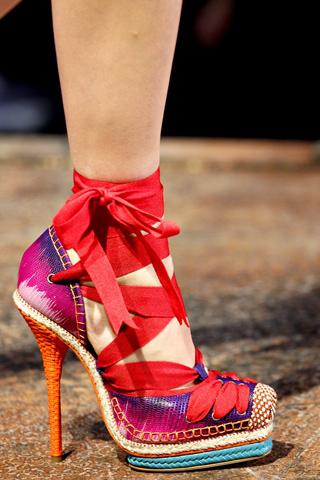 Christian Dior
- Sandals
Chloé
- Sandals on a wooden platform or cork wedges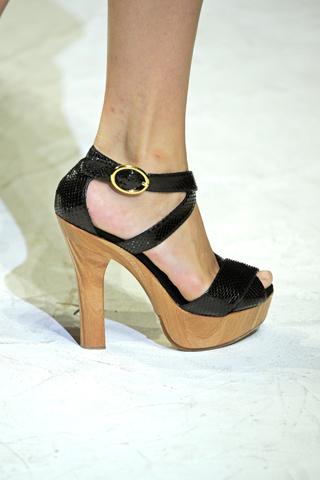 Dolce & Gabbana
21. BEAUTY
a) color. Riot of colors in make-up!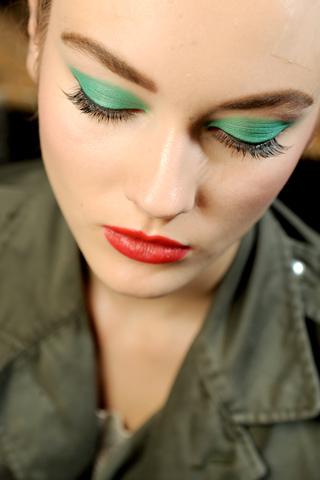 Christian Dior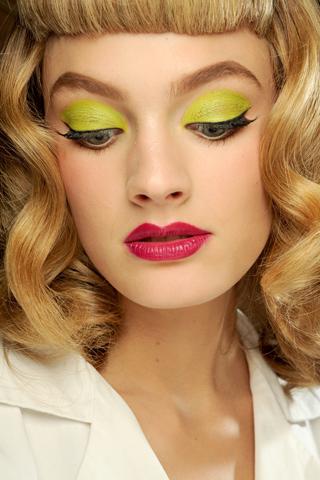 Christian Dior
b) Grace. A neat makeup and hairdo.
- Smoky eyes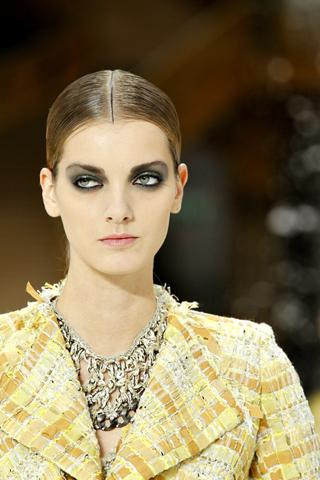 Chanel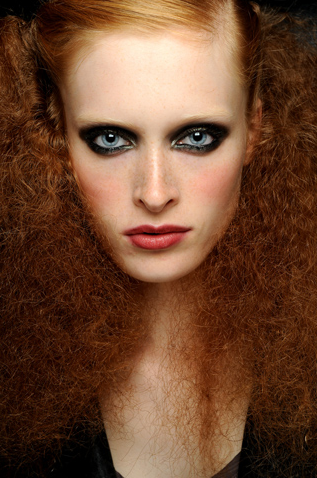 Marc Jacobs
- Thin eyeliner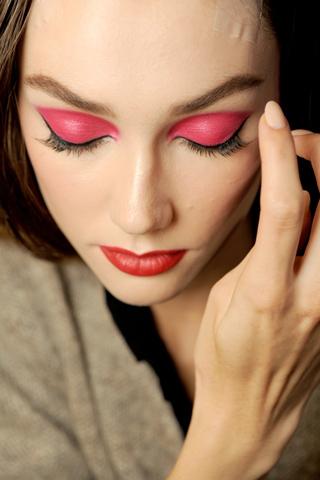 Christian Dior
- Claret lips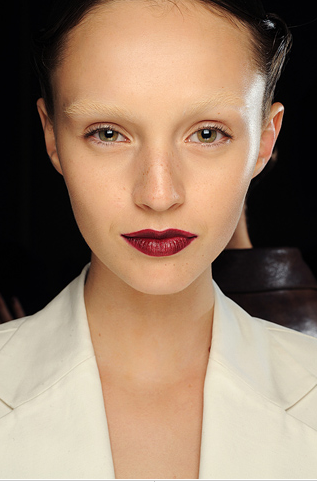 Yves Saint Laurent
Louis Vuitton
c) beam. The main thing in it - not to spare the gel.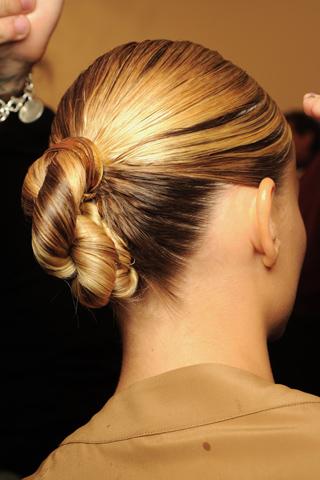 Gucci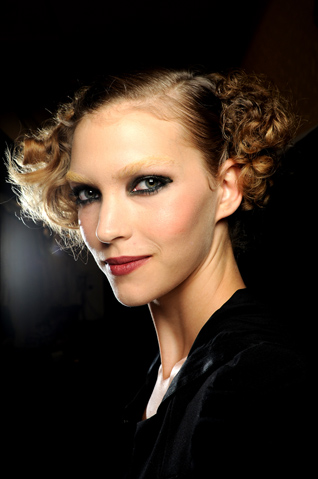 Marc Jacobs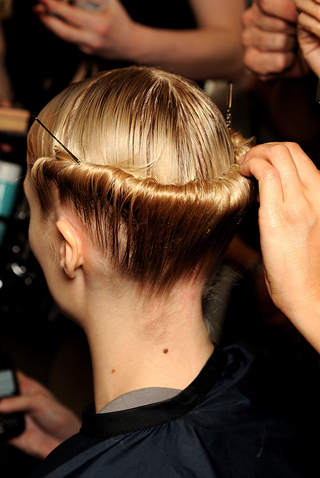 Yves Saint Laurent
: Print edition Vogue Russia magazine / journal.
Photo: style.com