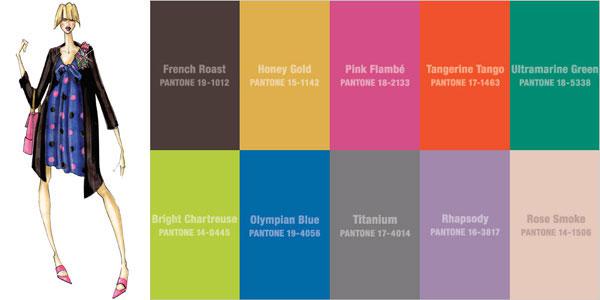 In August, the attention of fashionistas gradually switched from summer clothes new autumn-winter collection. What kind of color palette to navigate in the selection of new things for the coming cold days? And what colors in the coming season will be the most relevant, according to leading designers?
Today we present the top leading colors of autumn-winter 2012/2013 two authoritative sources in the fashion world - the American company Pantone, the undisputed leader in the field of standardization of colors for the fashion industry, and the Asia-Pacific companies APLF, the organizer of the international fashion fairs Fashion Access.
Trendy colors from Pantone
«The Magic of Color» (The magic of color) - under this inspiring name American company Pantone has released its latest «Fashion Color Report», which brought together 10 of the most fashionable color of winter 2012.
This season, designers drew their inspiration from the world of magic, illusions and fantasies. Unexpected combinations of dark, bright and neutral colors like take us to a magical world where there is no place the hassle and stress of everyday life.
"Playing with consumer practicality with versatile neutral colors and increasing their self-confidence with bright, vibrant colors, we create a skillfully balanced palette, in which everyone will find something for themselves" - described the new color palette executive director of the Pantone, Leatris Eisemann.
Bright Chartreuse (Bright Chartreuse). This juicy yellow-green tint if charges us with spring energy, which is lacking in the cold winter days. He perfectly complement any color of the current palette.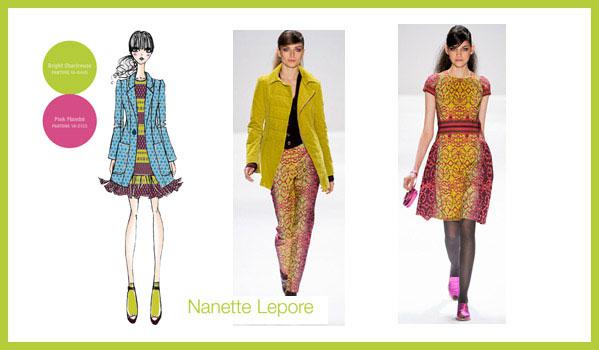 Pink Flambe (Pink Flambe). Delightful, bright, blazing - the pink hue fully justifies its name. Combination with Tangier Tango adds a little retro appearance.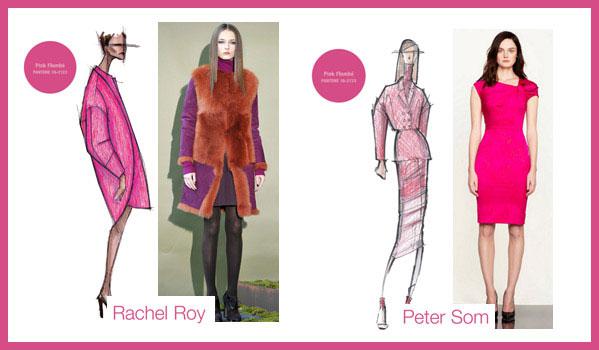 Tangier Tango (Tangerine Tango). Bracing and provocative shade of orange headed top trendy colors the second season in a row and will remind you of the summer heat even in the cold day.
Green Ultramarine (Ultramarine Green). Deep cold shade of blue-green if takes us into the cold depths of the ocean. He is perfectly combined with warm cheerful shades of pink flambe and Tangier Tango.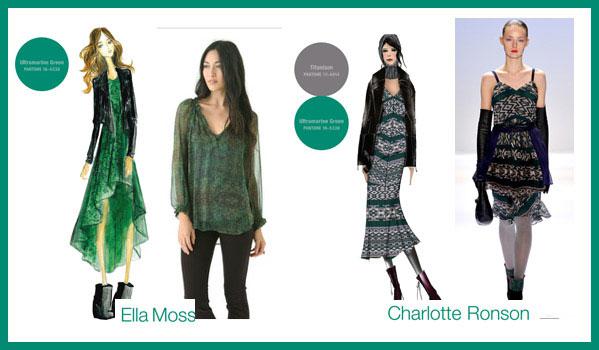 Rhapsody (Rhapsody). Unearthly grayish-purple hue adds to your style comfort and serenity thanks to soft, muted tones.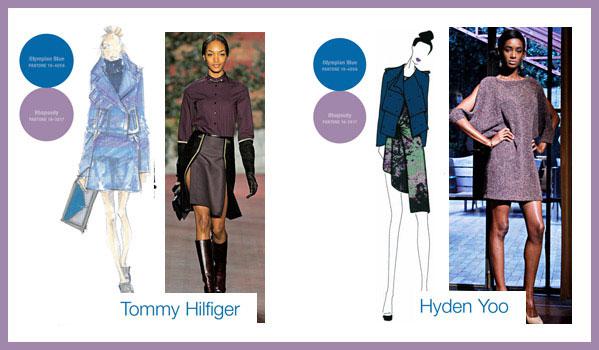 Gold Honey (Honey Gold). Juicy, radiant yellow hue reminiscent of soft, muted light of the autumn sun.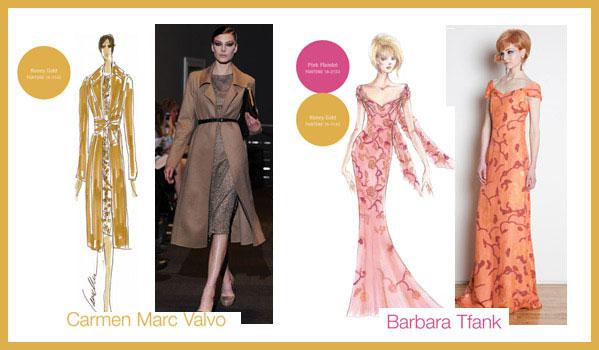 Olympic Blue (Olympian Blue). Strong and sensual, this shade of blue will be enjoyed by active and confident individuals. Combination with Honey Gold is ideal for winter sports and autumn clothes.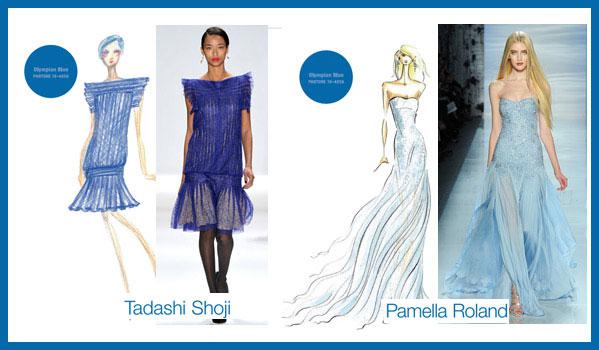 French Roast (French Roast). Solid and sturdy as the eponymous drink, this exquisite shade of autumn will be an excellent alternative to the basic colors such as black and charcoal.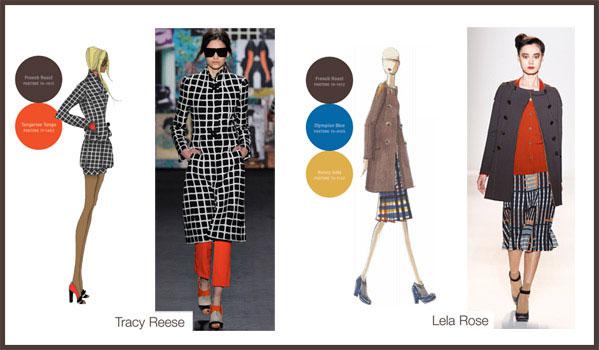 Titan (Titanium). Another trendy representative of a neutral palette - elegant and versatile Titanium. This cool gray color, ideal for the winter wardrobe.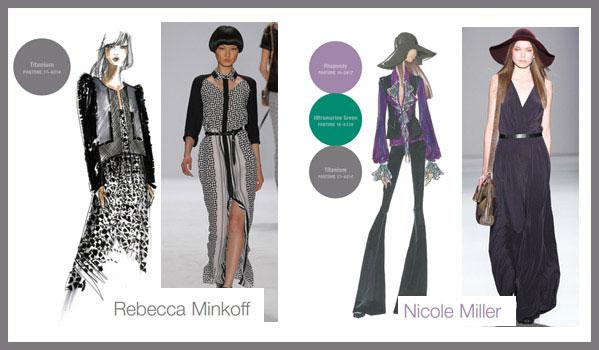 Pink Smoke (Rose Smoke). Neutral pink shade as if shrouded in a veil of smoke finest. He will make your image a little bit of mystery and make a great combination with Rhapsody and Titan.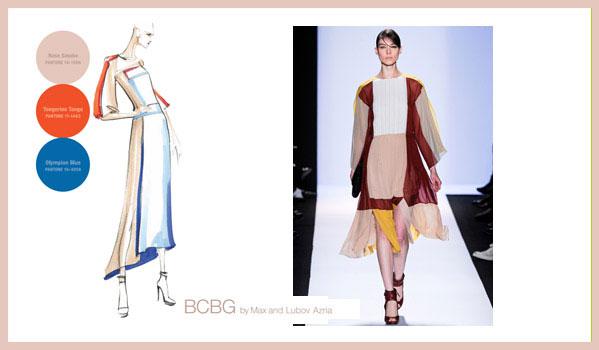 Trendy colors of APLF
Twice a year, the company APLF (Asia Pacific Leather Fair) held in Hong Kong international exhibition of fashionable clothes and accessories Fashion Access, which is attended by designers from different countries, including France, UK, Italy, Germany, Japan, China, Russia, and so further.
This event has a significant impact on the world fashion industry and future trends. According to the results of the exhibition company APLF is forecast for the current colors and materials of the upcoming season, which is working on the creation of the world's leading designers. The current forecast called «Fashion Time» (Fashionable time) is a joint creation by French designer Olivier Guillaume and the French Committee of Colors (Comite Francais de la Couleur).
The atmosphere of the season
Fashion Time tells the story of four lifestyles in colors and materials. Four fashionable pores that bring a little optimism trends autumn-winter 2012. The time to act, have fun, dream, seduce, enjoy every moment and enjoy the amazing and original fashion.
Colors and textures
Color occupy a key position in the coming season. They favor the evolution of our style every second. Bright colors, solo or in combination with others, the real stars of this winter. Neutral and natural shades will add the image of elegance, romance and glamor. And as a contrast - a comparison of the effects of the exquisite shadows and glare.
High-quality, luxurious, air and seductive materials running the show. New exquisite texture with thoughtful effect. Finishing and accessories for metal, copper, delicate gold, platinum or colored matt materials. Costly textures, 3D effects and other innovative fabric treatment elevate the classic style with a new modern level.
So, before you four styles of the season.
Time to become optimistic
The style of the big city. The time to act ... express themselves and to live every moment.

Palette: porumyanenny nut, lemonade, dark sea coral, productivity pumpkin, lemon online, burning red, mineral yellow, blue jay.
Color: bright, energetic colors. Nostalgic multicolor transfers from the past to the future.
The atmosphere and style. Cheerful and carefree fashion. Spirit of sporty elegance and exquisite vintage influence.
Materials and texture. Amazing, luxurious materials:
Suede
Pleated, waxed and lacquered leather
Two-color fine graining
"Turtle" dressing of leather and fabric
Colored artificial plush fur
Shaved mink and fox
Vintage vinyl
Spotted fabric
Tweed
Boiled wool and felt
Double-sided leather and fabric
Patchwork
Male and jacquard patterns Necktie
Decorative elements handmade
Colored rivets and buttons.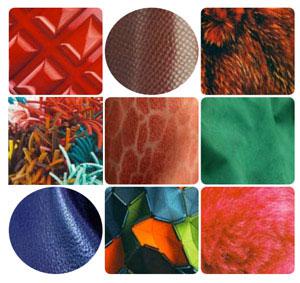 Time to be a dreamer
Casual style. Time to leave the doubts behind. And the ringing silence of melancholy experience moments of relaxation, to dream and escape from reality.

Palette: Purple morning, angel wings, peach nectar, silence orchids, silver mink, cloud dancer, vetiver, blue spa.
Color. Neutral and soft bleached pastel shades create around themselves a gentle air harmony and promote peace, to easy mood.
The atmosphere and style. Casual style with romantic notes and perfect simplicity. Luxury for comfort, well-being and dreams.
Materials and texture. Tenderness of natural materials:
Herbal skin
Large graining
Nubuck
Soft thin skin
Nappa
Leather and fur knitted
Air fur
Transparent synthetic
Shagreen and mottled effects
Changing effects
Easy nacreous coating
Mineral, ceramic, marble motifs
Prints effect trompleya (optical illusion) on knitted fabrics
Impressionistic motives
Muted floral colors
Simple buckle
Traditional wooden and leather buckles.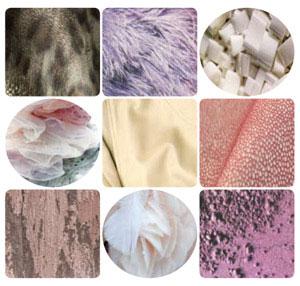 Time to be a sports
Radical style. It is time for the event. Time courage, accuracy and updates.

Palette: oriental blue, blue ombre, red high-risk, dark forest, sunny lemon, Pennant blue, hot pink, brown seal.
Color. Intense, contrasting colors. The palette of deep tones with futuristic overtones.
The atmosphere and style. Radical, futuristic style and sports city. Style, inspired by cosmic design and refined minimalism.
Materials and texture. High-strength materials:
Elastic, smooth leather and metallic colors Tighting
Patent leather
A combination of glossy matt
Two-tone effects
Graphic graining
Logos and pixel patterns
Leather and Lycra in jerseys
Reflective materials
Canvas cover
Sport Net
Graphic and quilted fabric
3D effects
Psychedelic patterns
Geometric, chess figures
Stereographic prints
Decorative parallel and diagonal zipper
Massive buckle.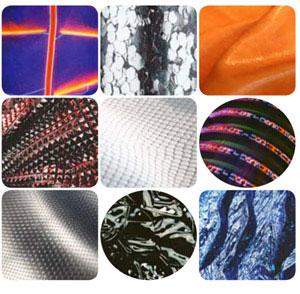 Time amazing
Style for parties. Time secrets ... It's time magic and beauty, where dreams become reality.

Palette: Solid gold, iced almond, Seneca Rock, dark turquoise, akvafer very grape, super-pink, violet crumpled.
Color. Paints sublimated nature and fantastic gardens. Piles of jewelry is cast in gold, platinum and strange reflections.
The atmosphere and style. A glamorous, poetic style for an evening out. Fashion, carrying away into the world of dreams and modern fairy tales.
Materials and texture. Luxurious and expensive materials:
Calf suede and nappa leather
Ostrich feathers
Snake, lacquered and golden skin
Expensive or exotic leather one-piece patchwork
Soft leather metallic colors
Panne velvet and
Satin and satin skin
Pleated
Hand Painted
Vintage embroidery and oriental motifs
Luxurious silk scarf with a print
Finish Gemstones
Lining decorated with jewels, gold decoration
Spacious hood
Decorating small shiny items such as scales
Shine and luster
Giant bows and belts tightened.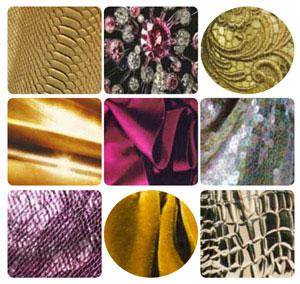 Finally - a few color schemes, demonstrating compatibility ten trendiest colors of the autumn-winter season: