It's amazing how quickly fashion trends change each other. A couple of years ago we talked about how underwear can be a piece of clothing outerwear and today we see how the military motifs and styles more stringent win the hearts of the first women of fashion.
Trends in the fall-winter 2012-2013 offer a large variety of options from which every girl will find something to your liking. Here and narrowed trousers and chic design in baroque and Gothic, floral prints, and original complex styles of suits, coats, and comfortable knit sweater. All these details can be interesting to combine with each other, creating a bold, stylish images.
Trendy suits autumn-winter 2012-2013 - pajama-style suits
The last collection of Prada, Miu Miu, Stella McCartney and other designers have shown that suits with printed pattern, similar to pajamas, in the trend. The key feature here - a bold bright print pattern. A good combination for such a suit would be monotonous background or vice versa, it is also a print that will play on the contrast with the suit.
Trendy set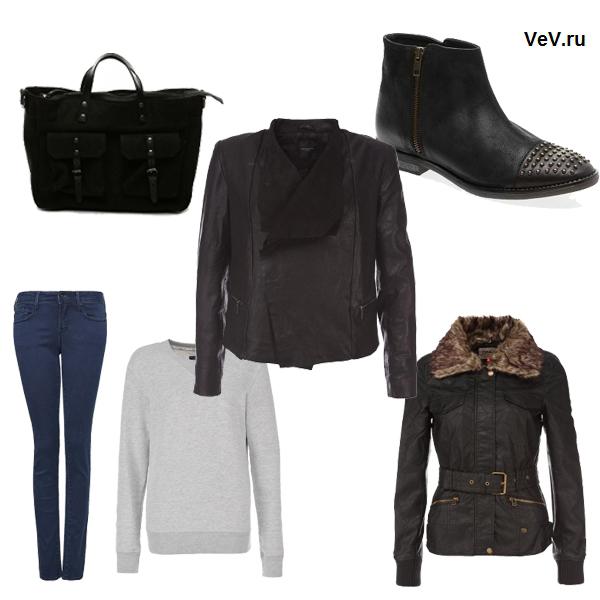 BUY PRODUCTS FROM SETH

Boots Quelle
3499 rubles.

Warm jacket Only
3030 rubles.

Jeans Mango
1 299 rubles.

Bag Gianni Chiarini
6790 rubles.

Jacket Selected Femme
6560 rubles.

Sweatshirt TRAILHEAD
1999 rubles.
Missoni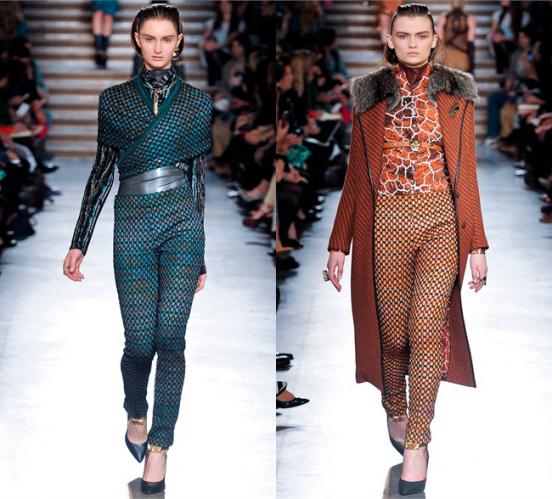 Miu Miu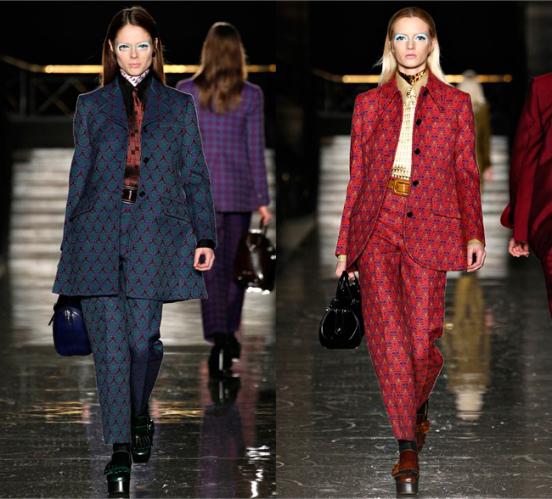 Prada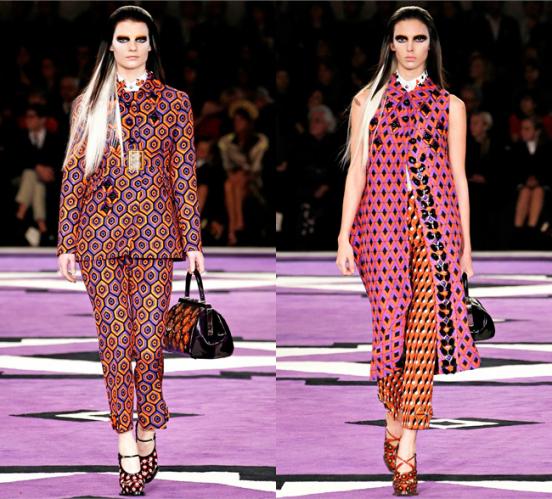 Rochas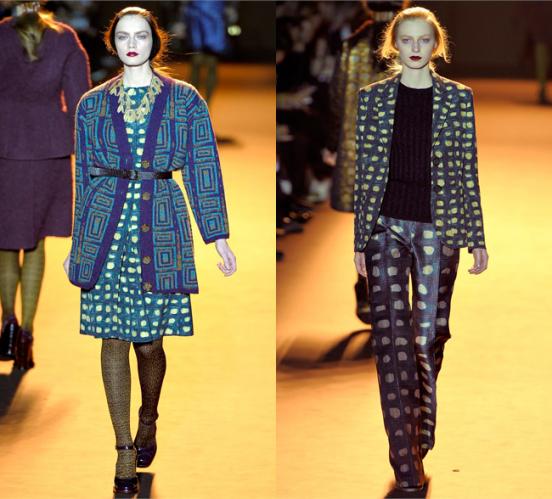 Fashionable prints autumn-winter 2012-2013 - Oriental motifs
A wide selection of rich bright prints, the focus on the details - that's what the Western ladies are so fond of fashion for oriental motifs. But the most interesting for them - is the fact that Asian women can look attractive and seductive, almost without opening his body.
Barbara Bui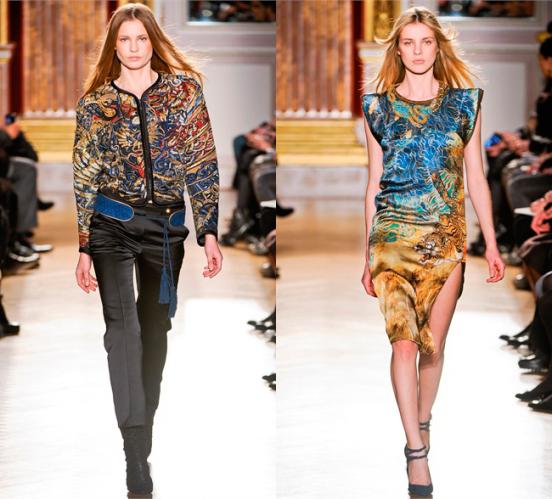 Haider Ackermann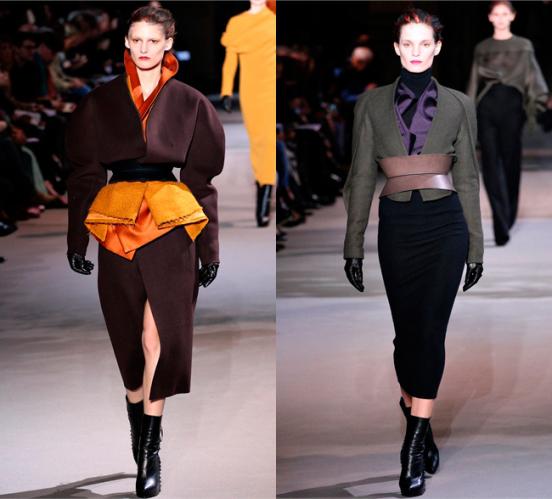 Proenza Schouler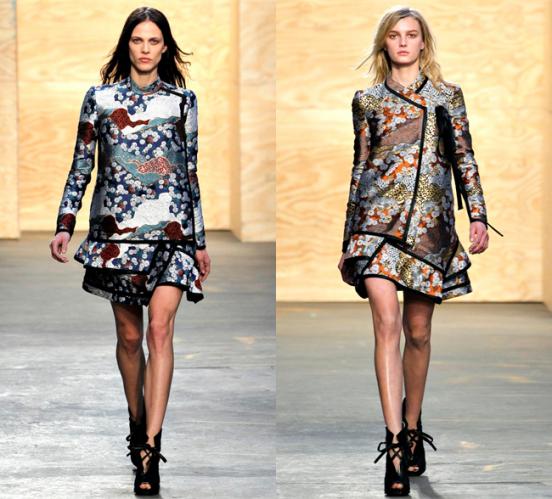 Van Noten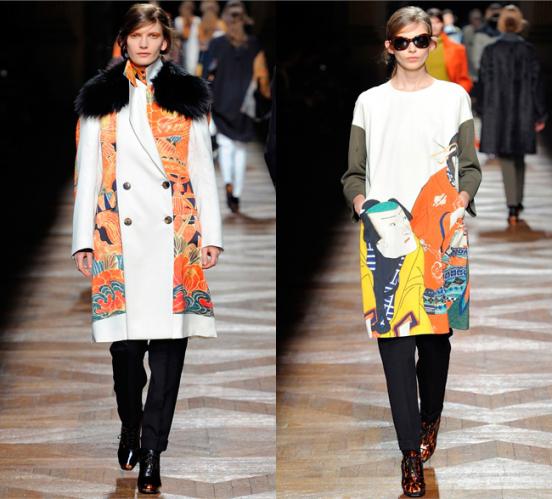 Fashionable style of autumn-winter 2012-2013 - Military
No one was in favor of military action, and does not call for it, but the fact that we hear about them every day, affected the mood of many designers, which reflected his impressions in the latest collections. So, the shows Victoria Beckham and Salvatore Ferragamo appeared comfortable military suits, overcoats, specific accessories that are designed for the female figure. This trend promises to powerfully affect the wardrobes of fashionistas.
Gucci
Louis Vuitton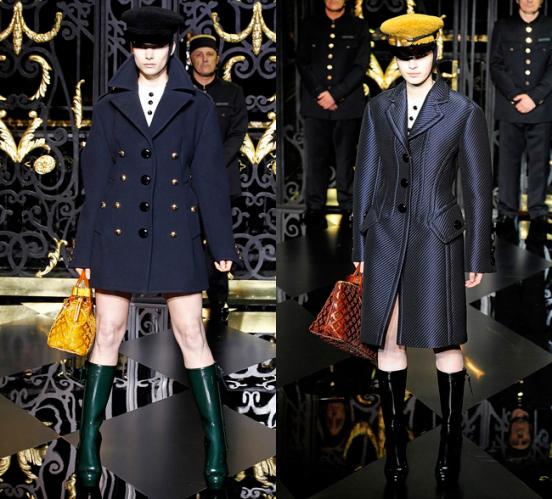 Moschino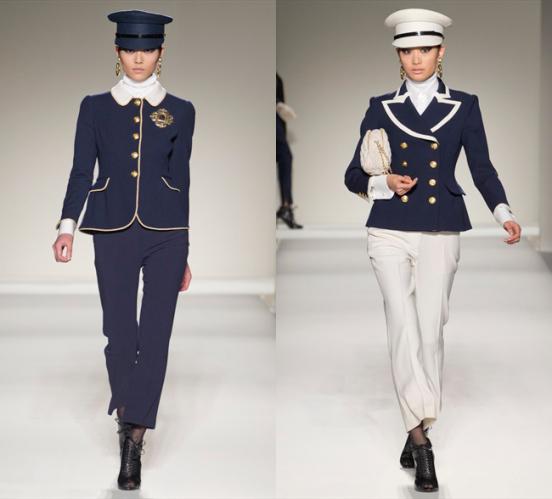 Victoria Bekham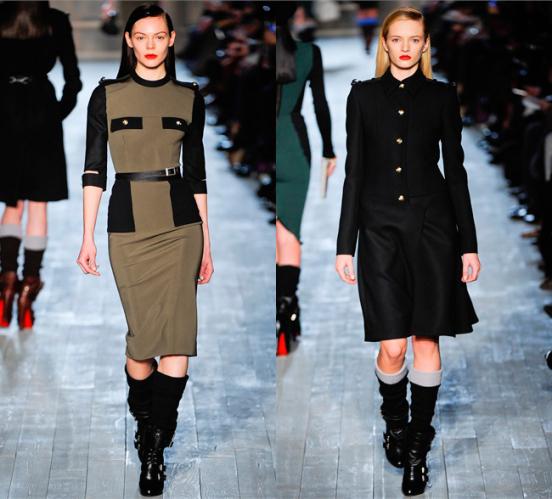 Trendy color of autumn-winter 2012-2013 - Gothic Black
Echoes of Gothic sounded in previous seasons and is widely used in street fashion, but now the case took fashion houses, has released a collection devoted to black, dark make-up, leather, velvet, long silhouettes and accessories with a cross. It looks dark and ... trendy.
Andrew Gn, Gucci, Aquilano Rimondi
Versace, Prada Prabal Gurung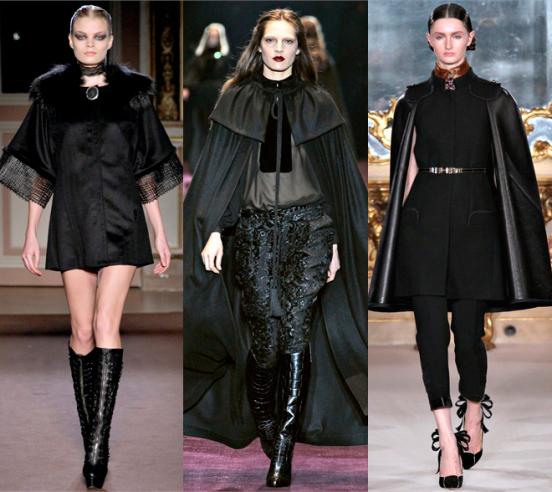 Fashion Leather Clothing Fall-Winter 2012-2013
With the approach of cold weather in the collections considerably added leather products, but this year the designers have paid great attention to skirts, topam, separate parts of costumes, hoses, chosen for their development is the skin. Such items of clothing look very elegant and sexy. This can be a simple T-shirt. But how unusual it looks in such material.
Akris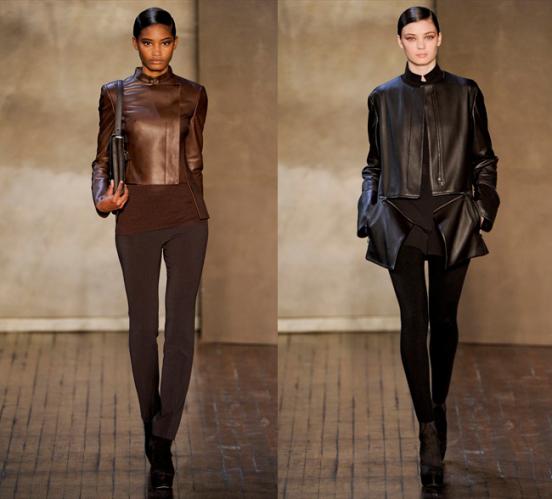 Brioni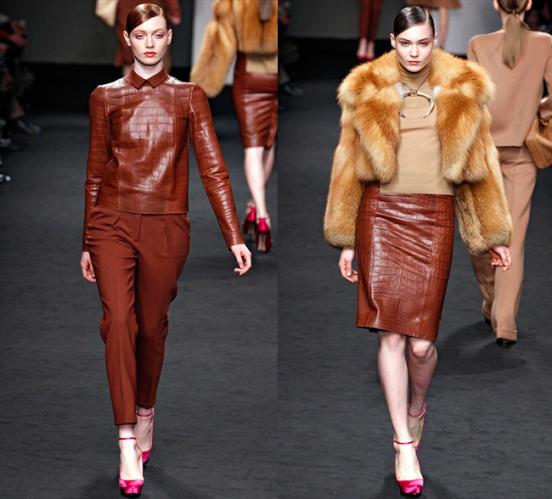 Emanuel Ungaro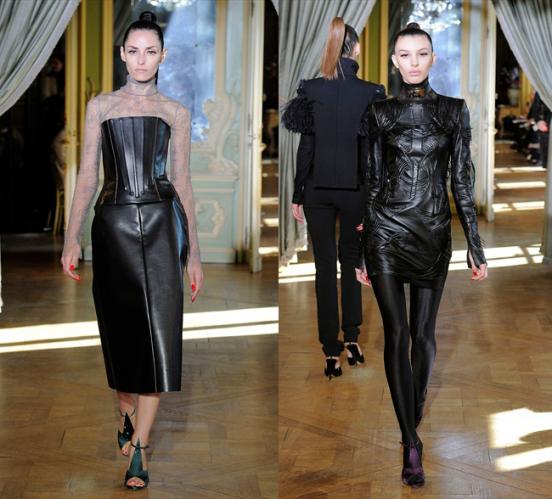 Phillip Lim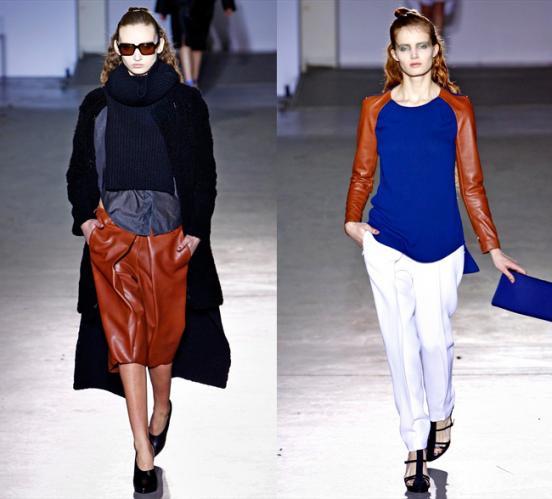 Fashionable clothes fur autumn-winter 2012-2013
Fur, like skin, appear on the podium in each year autumn-winter season. It can be hats, coats, coats, and any accessories. The designers continue to experiment, creating complicated styles, acid-colored fur to fashionista could stand out from the crowd, looking for a new and fashionable.
Anna Sui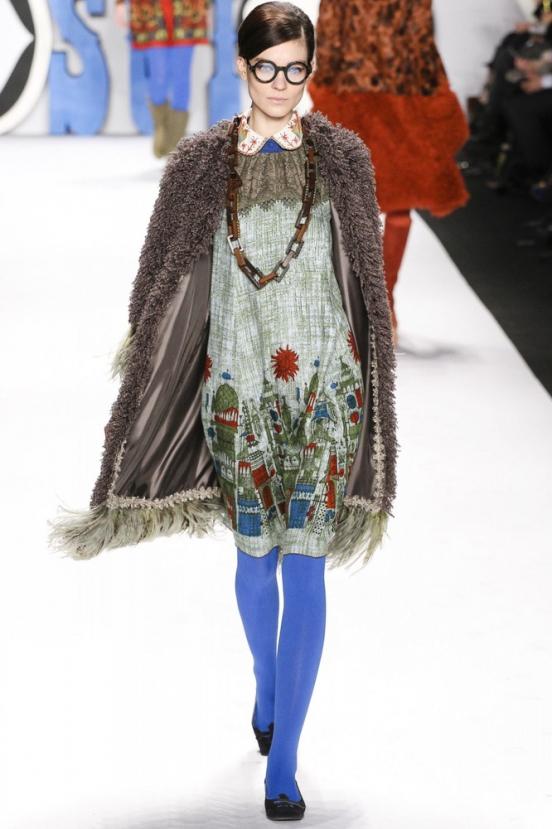 Gianfranco Ferre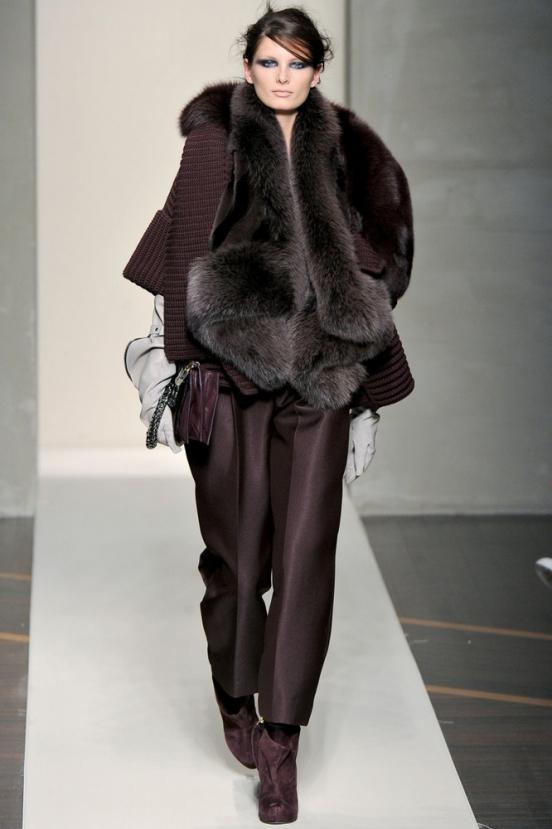 Fendi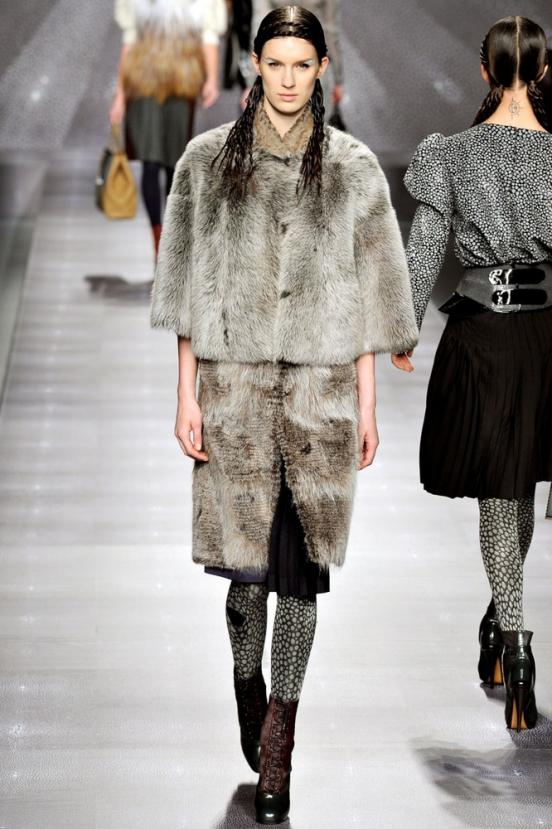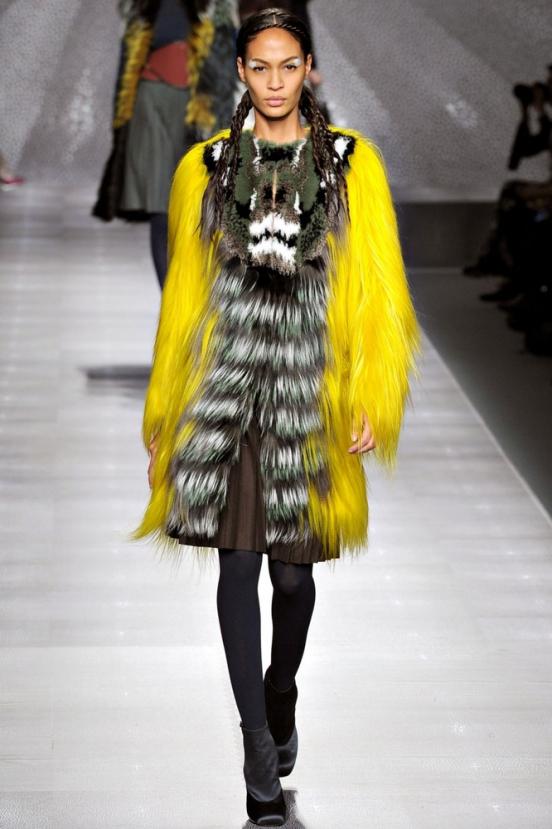 Fashion trend of autumn-winter 2012-2013 - large size
You can forget about the rules of selection of clothes in size in the season 2012-2013. This is one of the most influential trends, which pushes the boundaries of the usual things, and allows unlimited experimentation on shapes and form. We are talking about the wide trousers, big coats, wide jackets, tops available.
MAx Mara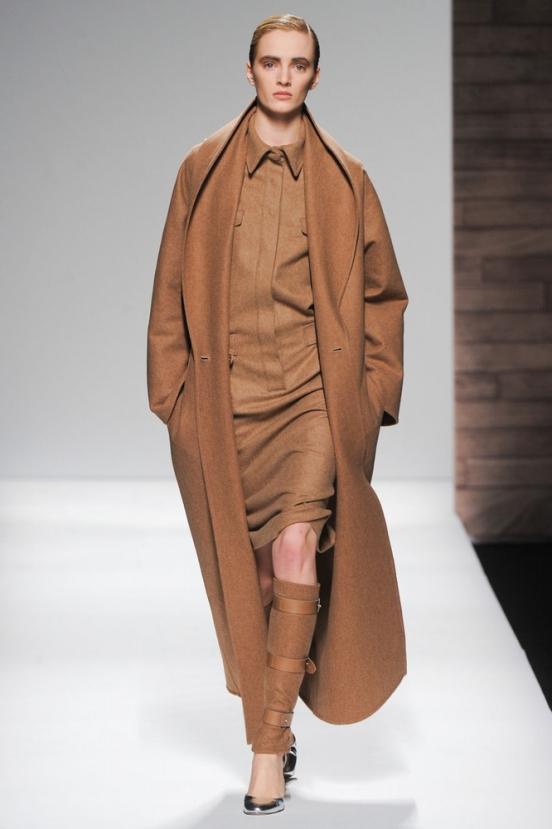 COMME des GARÇONS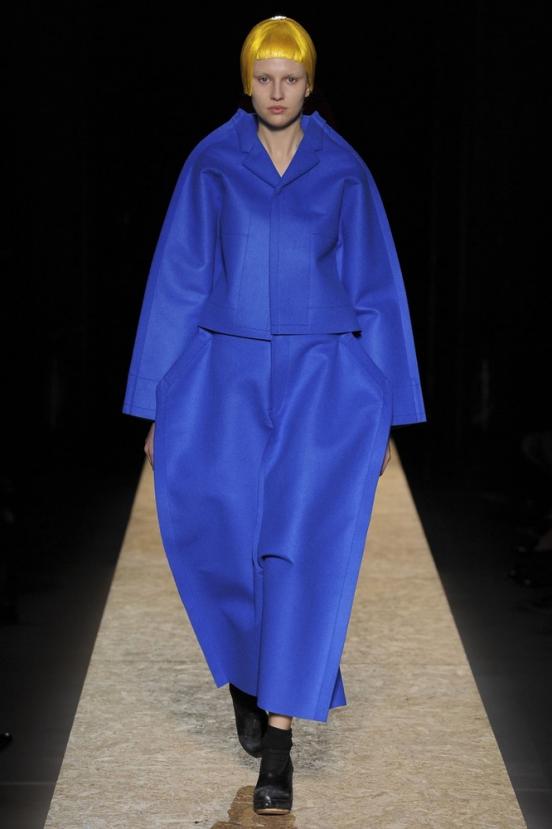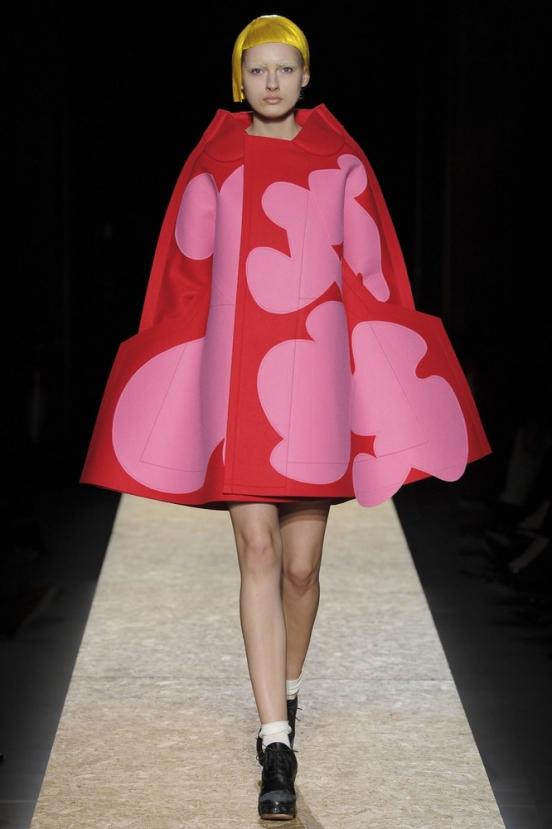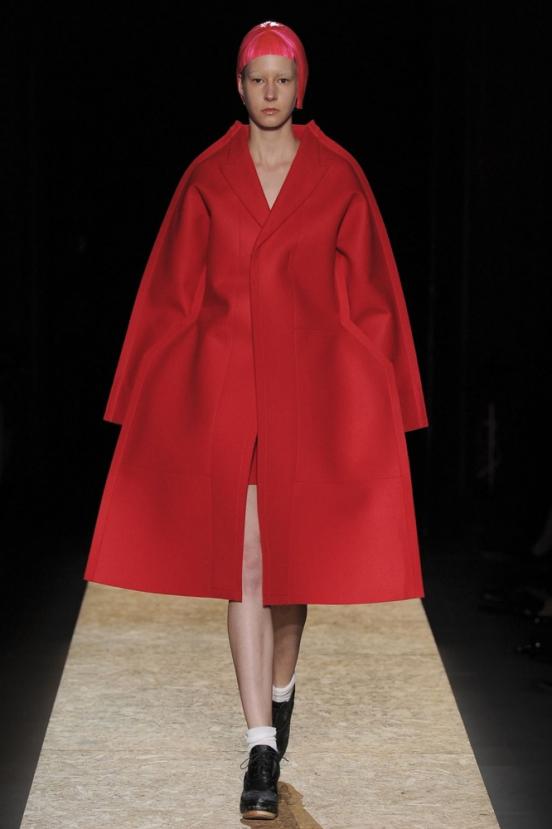 Fashionable style clothing autumn-winter 2012-2013 - layered
If you are a fan of minimalism, this trend is not for you. Many fashionistas who like to take risks, using sophisticated design, multi-layered outfits. Designers also can be difficult, complex designing style. The team spends a lot of time, but their efforts paid off without any problems.
Acne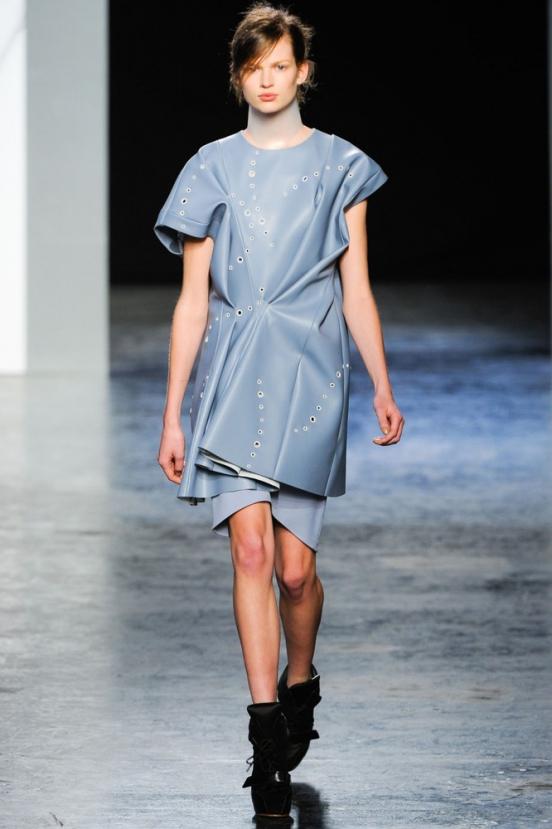 Chloe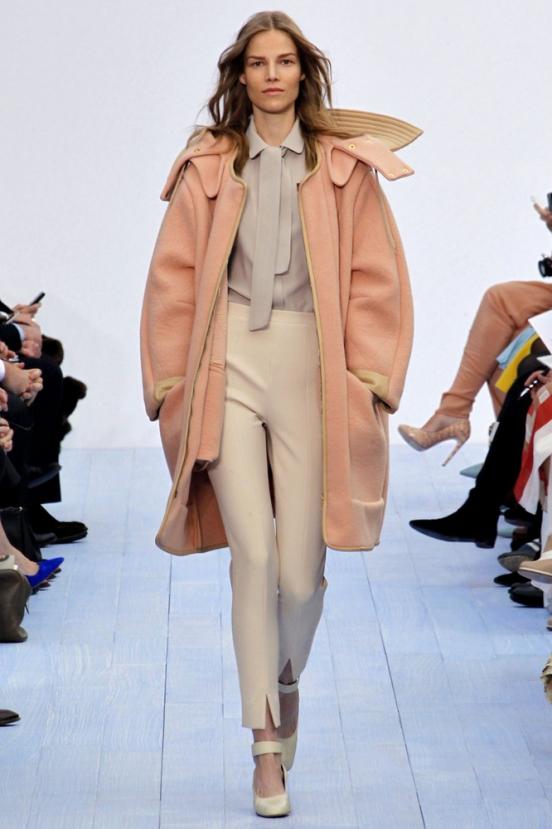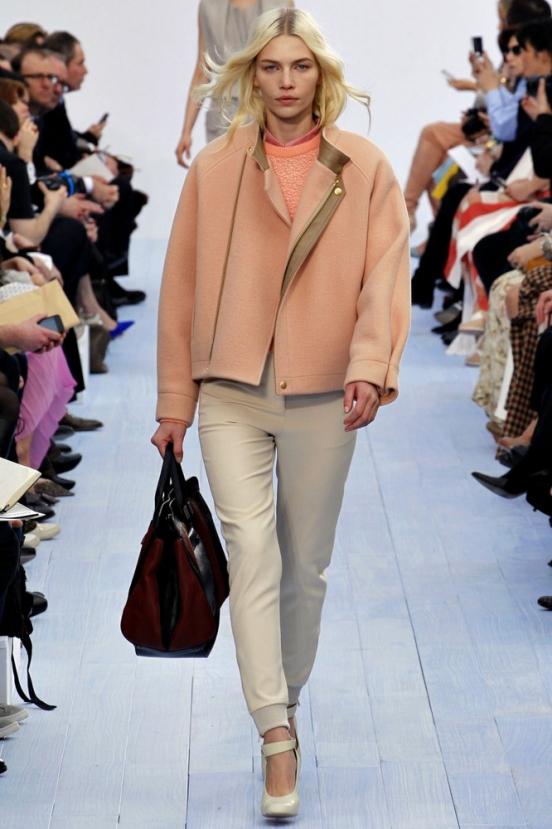 Vivienne Westwood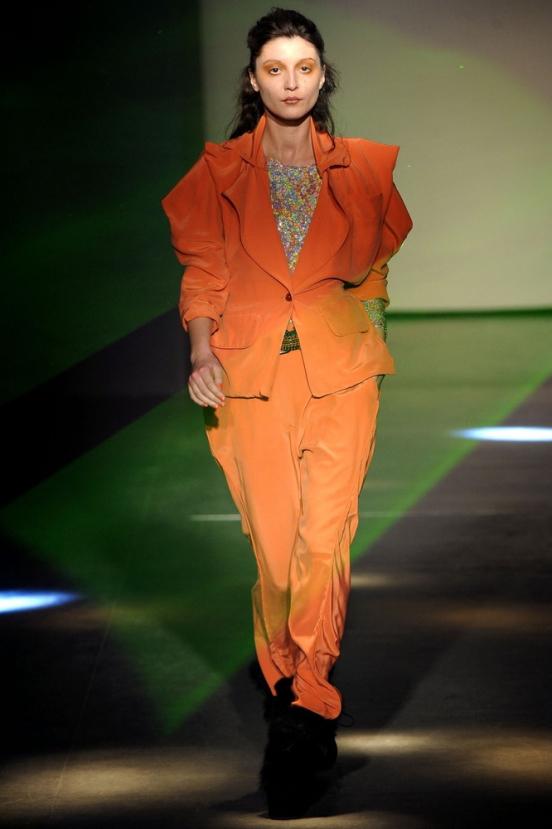 Fancy pants fall-winter 2012-2013 - shortened
Cropped pants are not something new or unusual. Many already have in your wardrobe a couple of trousers. In the autumn-winter 2012-2013, designers offer to continue or even the participation of the wearing parts of the wardrobe. The images they can create different: relaxed casual with boots, with a wide top and heels - glamorous, with a shirt and jacket - strict.
Kenzo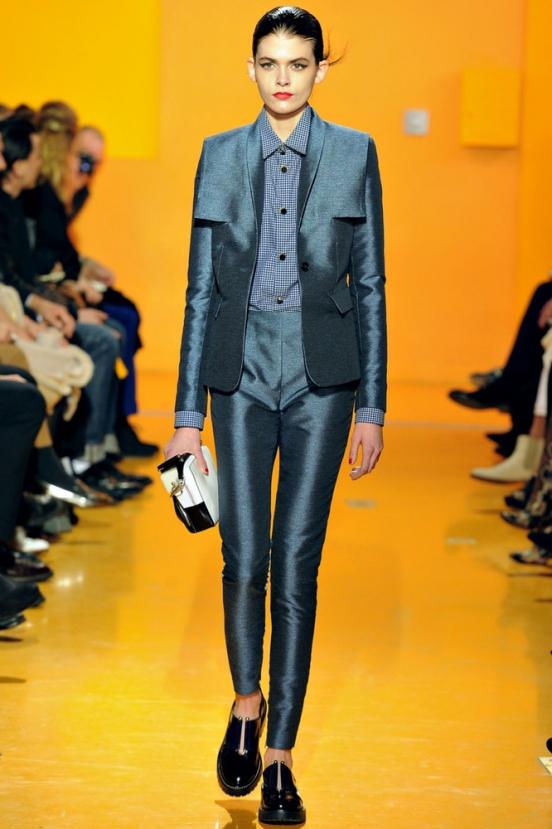 Helmut Lang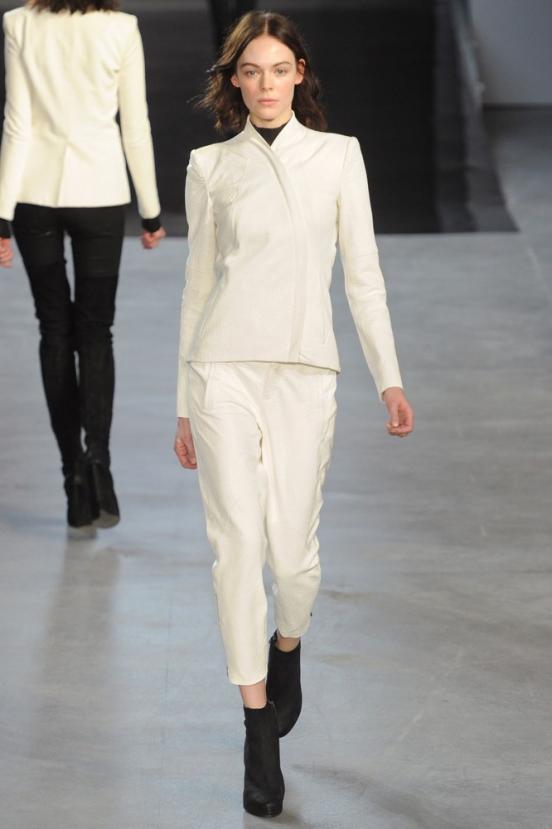 Osman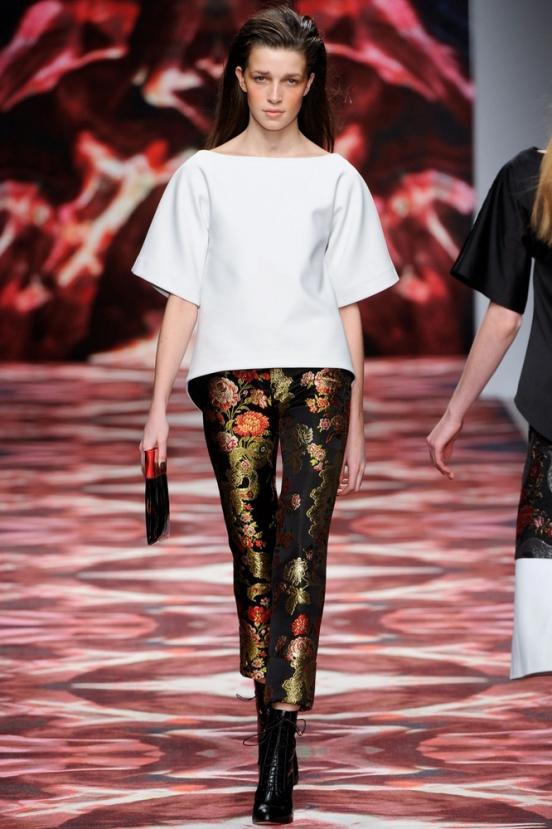 Oscar de la Renta
Fashionable items of clothing autumn-winter 2012-2013 - peplum
Peplum - part of the female wardrobe, which makes the figure refined, graceful and elegant. It was popular in the summer, but will continue its march and fall. However, hardly summer models will be more relevant in the cold season. Autumn peplum designers produce a darker color and apply it on the cocktail dresses, skirts, suits.
Etro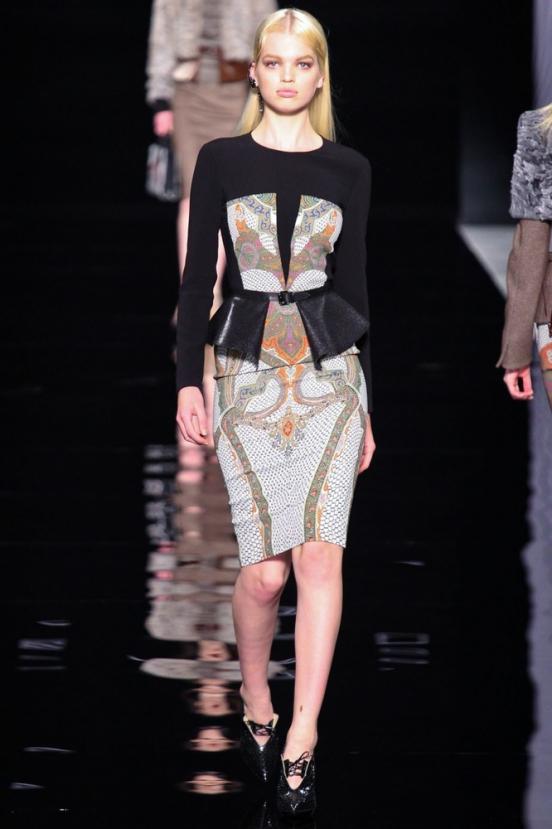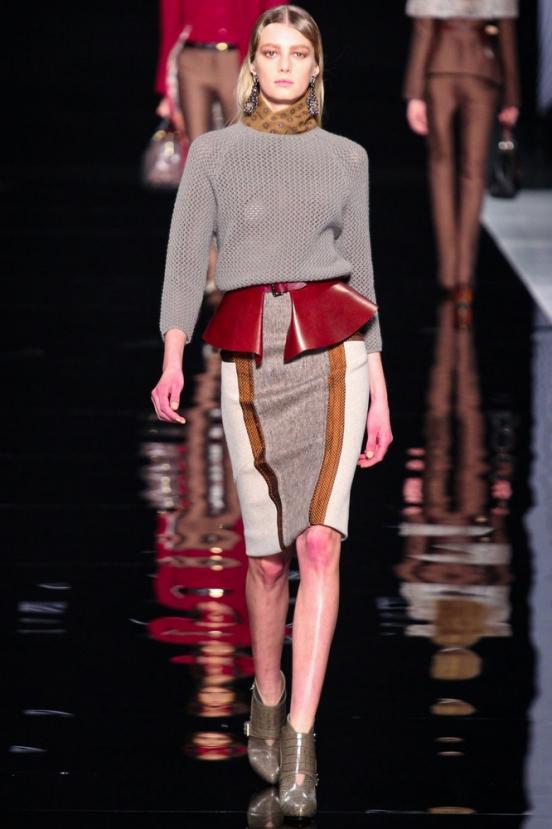 Lanvin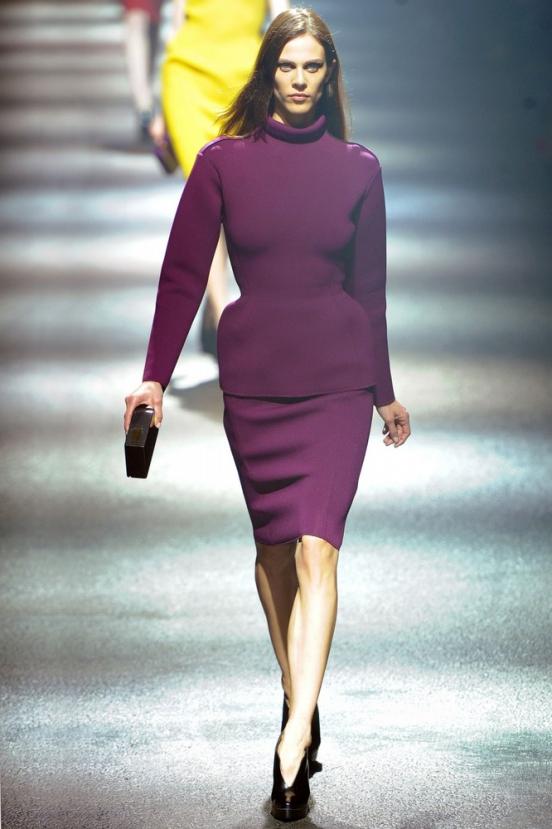 Fashionable knitted clothes autumn-winter 2012-2013
Cardigans, sweaters, knit dresses - the traditional tendency of the autumn-winter season. Designers offer to choose this piece wardrobe of bright color, experiment with prints and long.
Just Cavalli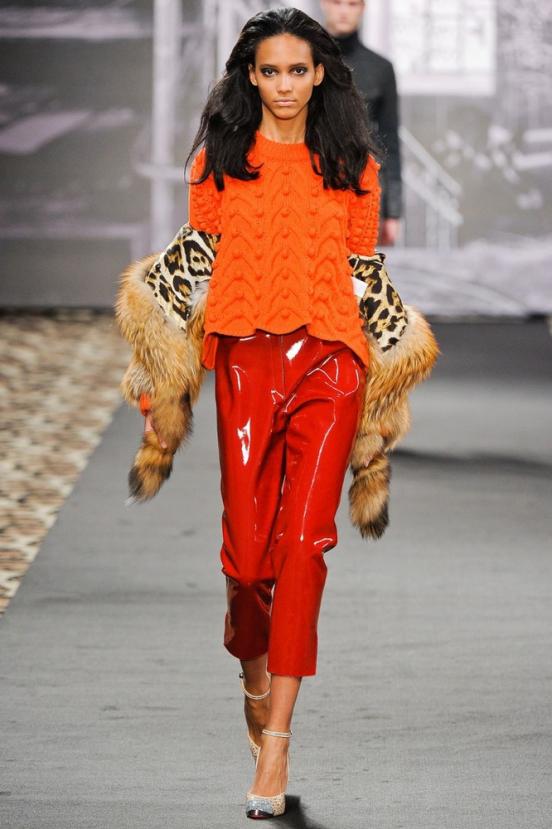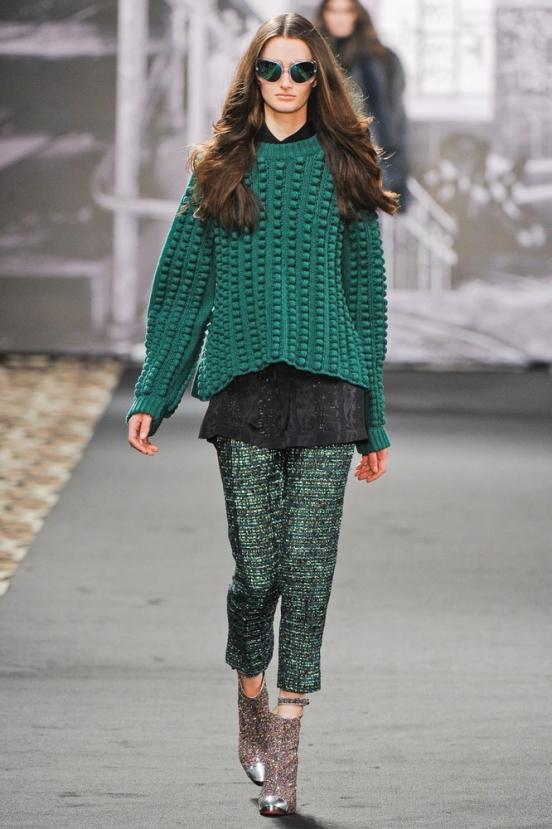 Stella McCartney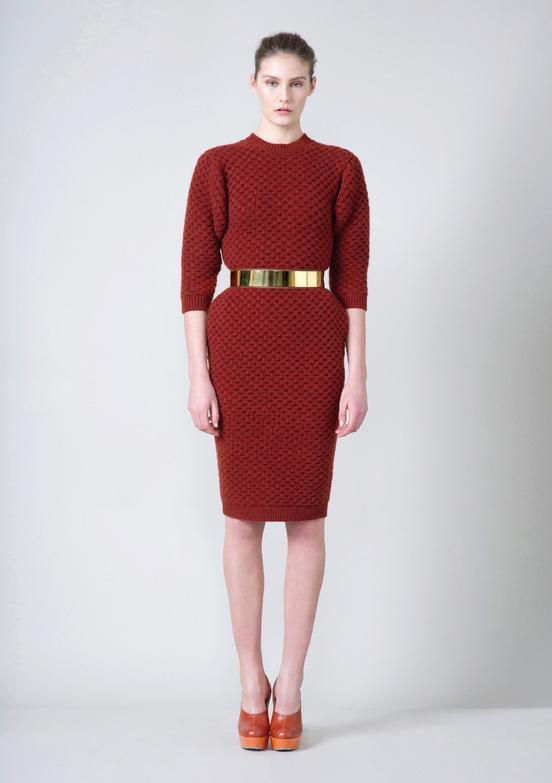 Emilio Puccy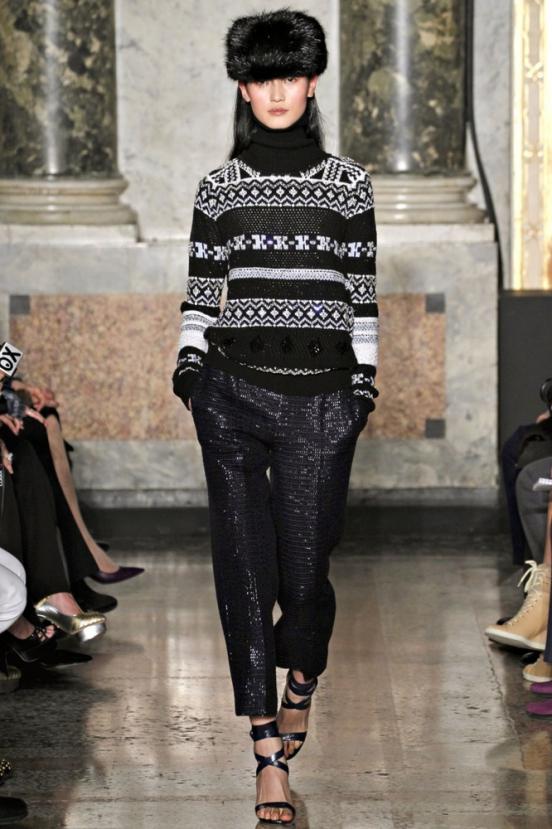 Yohji Yamamoto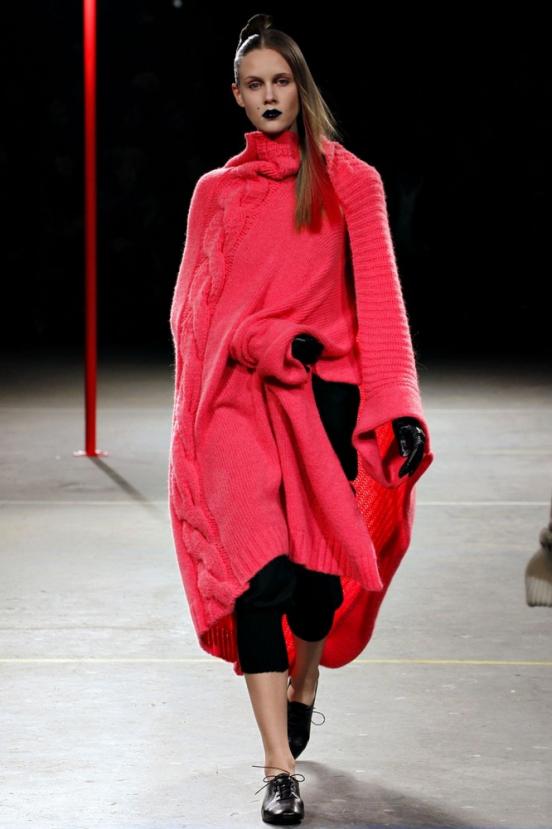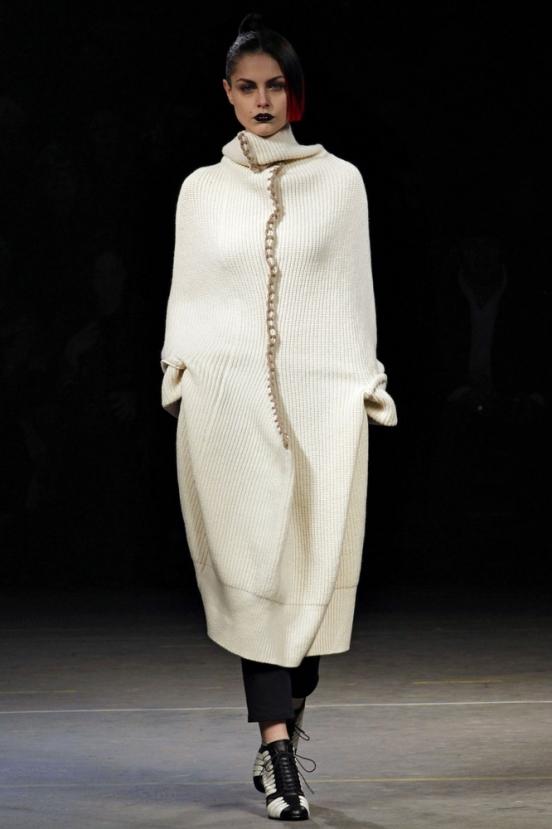 Trendy floral print dress autumn-winter 2012-2013
Not many brands this season offer their lovers clothes floral print. This is not the picture that was in the summer. Autumn colors are more subdued, less showy and erratic.
Osman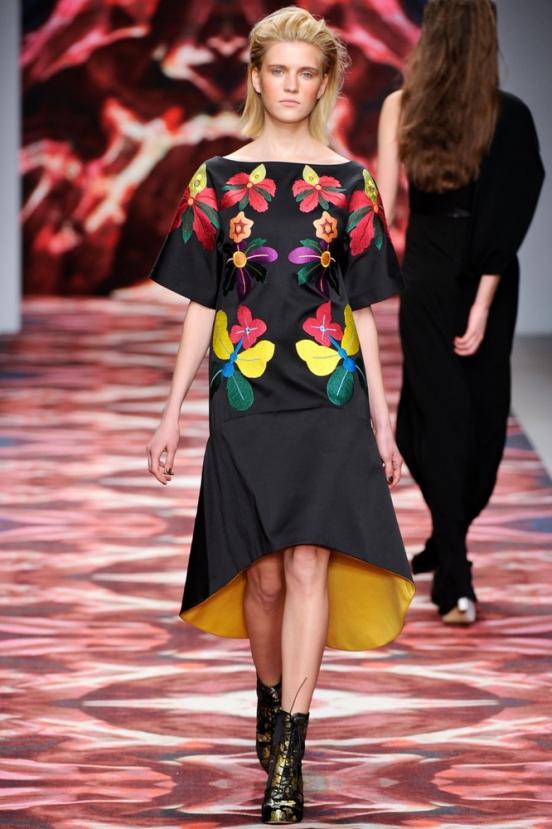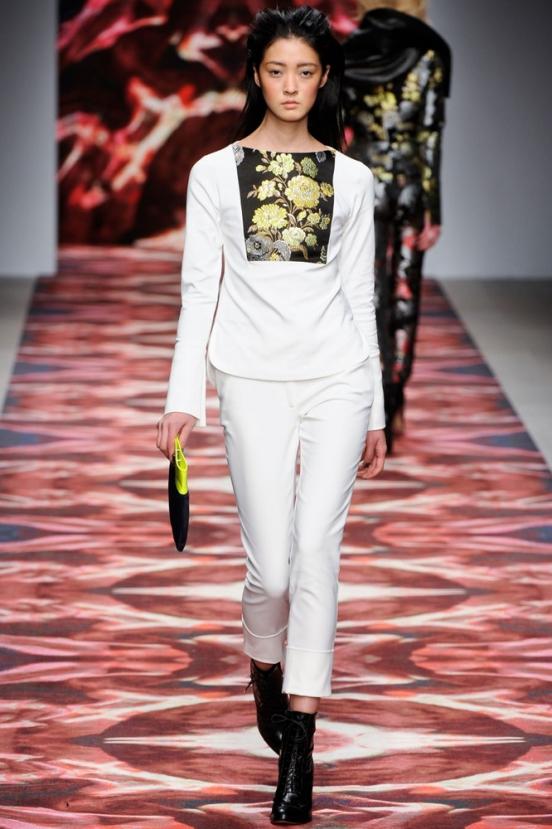 DKNY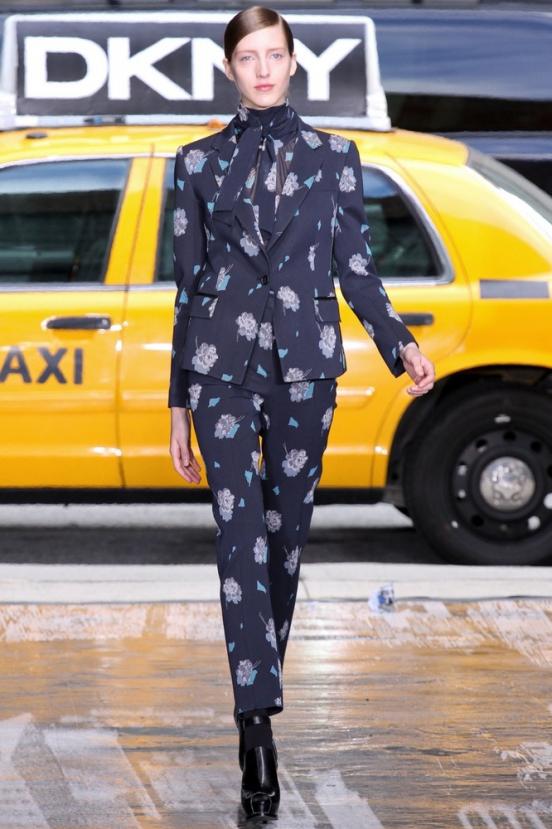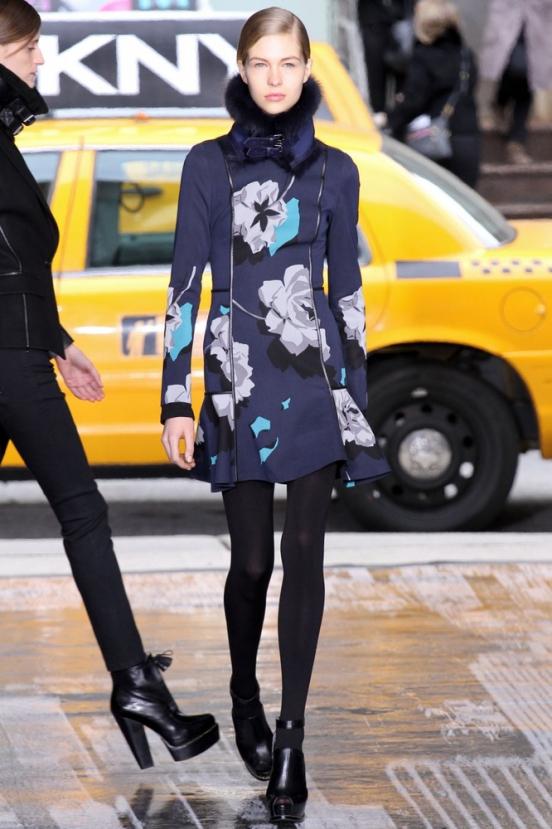 Temperley London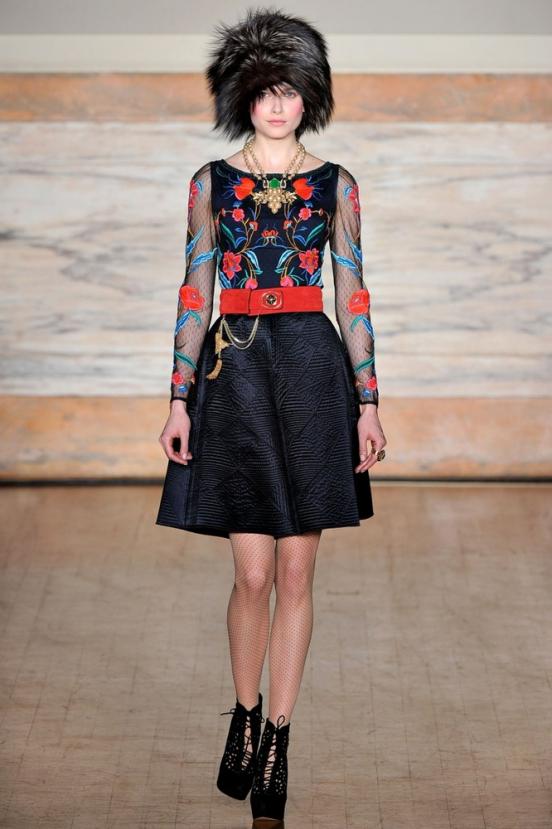 Trendy corduroy clothing autumn-winter 2012-2013
A large number of collections on the catwalks this season presented velvet dresses and suits. This noble material is reminiscent of the days when women looked luxurious and still have not heard anything about androgyny.
Gucci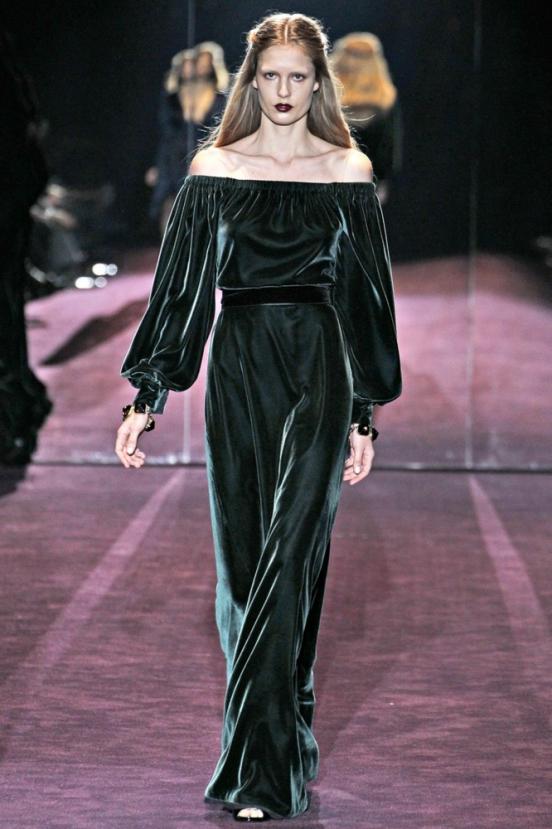 Ralph Lauren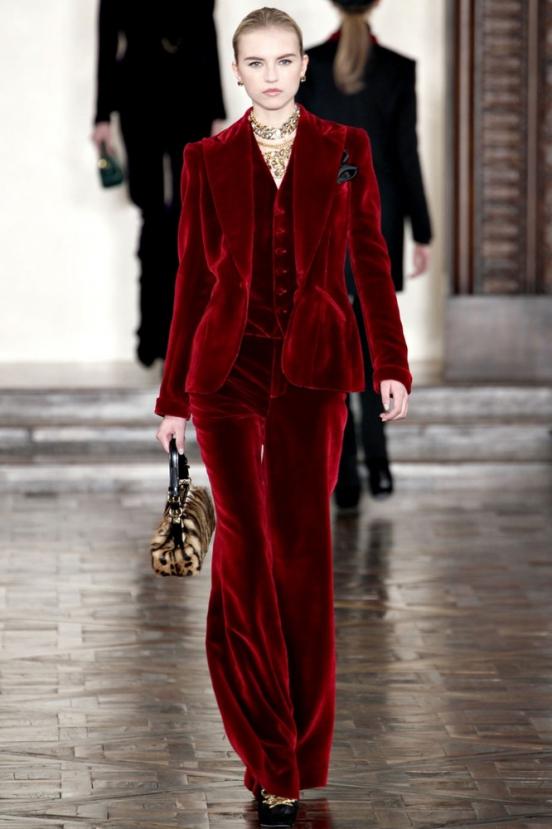 Bottega Veneta
Fashionable embroidery autumn-winter 2012-2013
Models dresses, corsets Dolce & Gabbana, Oscar de la Renta, Lanvin and Balmain struck detailed study, decorated with rich designs. These outfits, indeed, a work of art.
Dolche Gabbana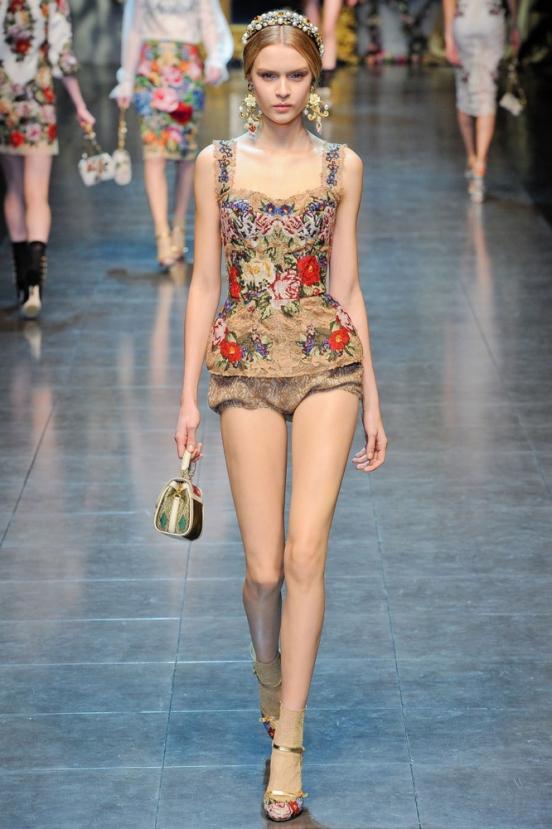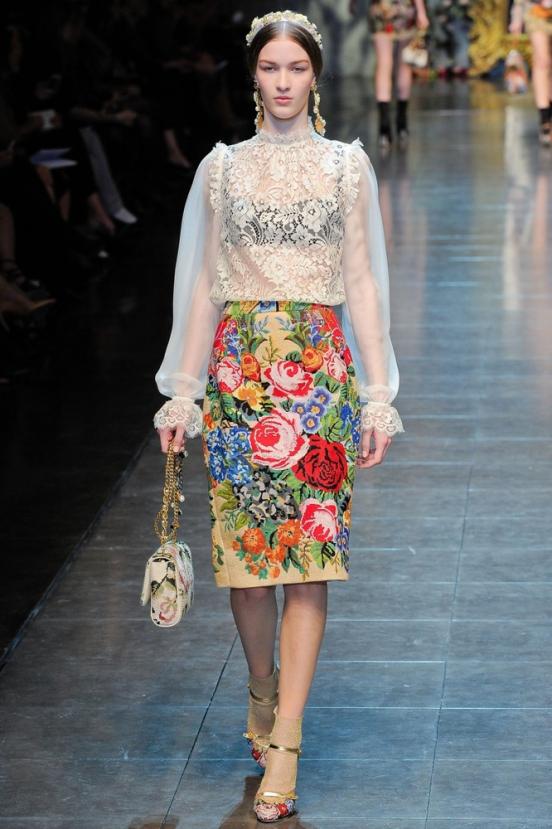 Valentino
Fashion gloves Fall-Winter 2012-2013
Despite the fact that the autumn and winter season is traditionally a rich selection of gloves, this year their number is not comparable with the previous ones. Almost every fashion house and designer released a collection gloves autumn-winter 2012-2013. Here, an abundance of colors, shapes, lengths and materials (lace, velvet, leather ...)
Christian Dior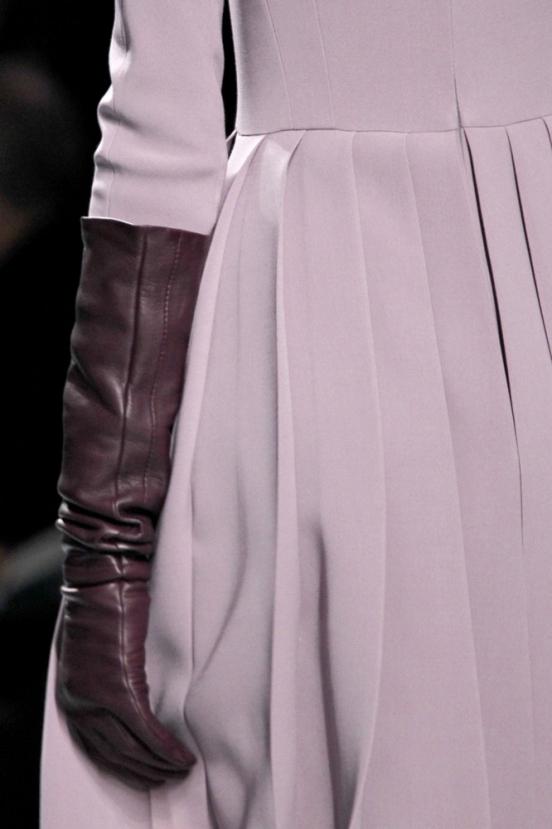 Vivienne Westwood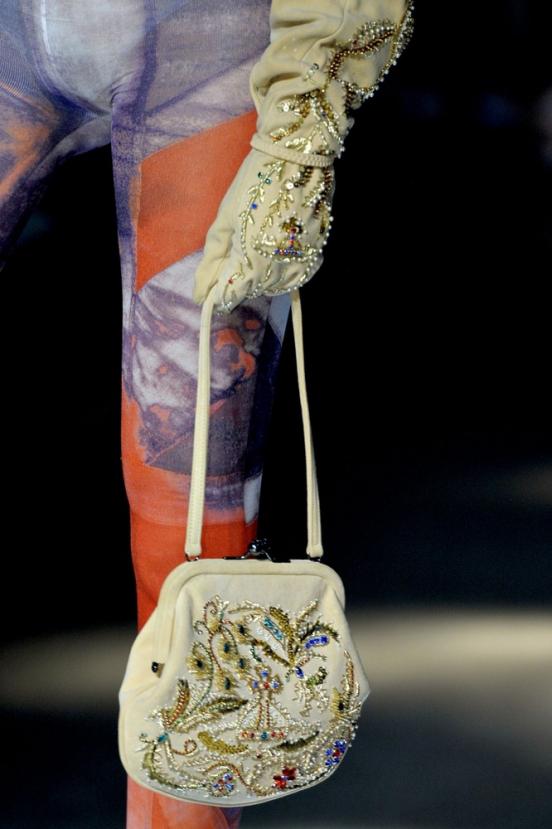 House of Holland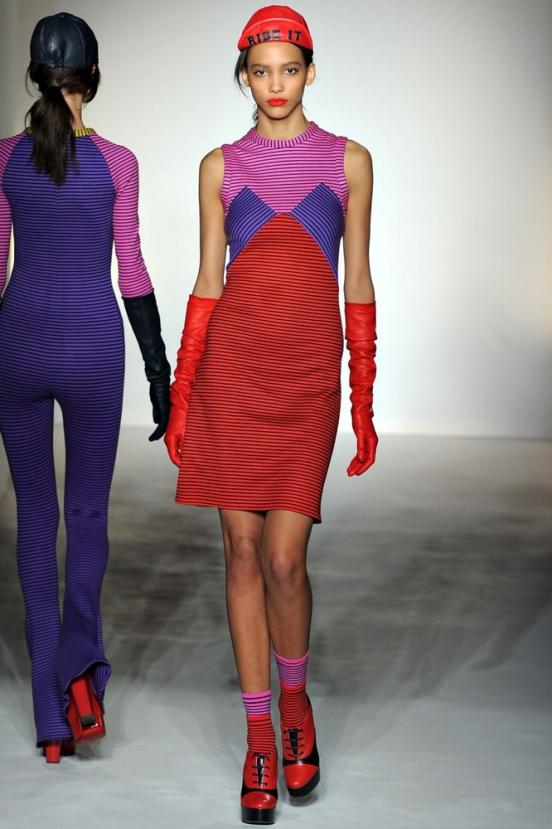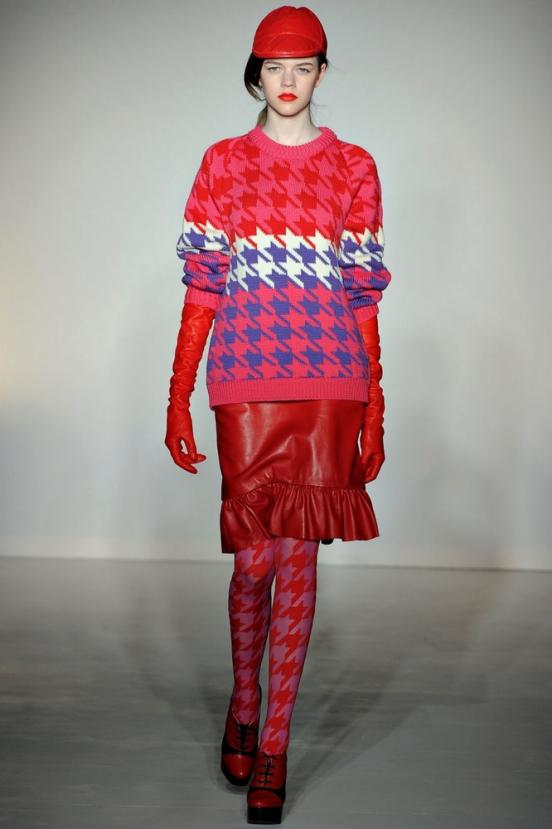 Fashionable hats autumn-winter 2012-2013
The upcoming season promises to be rich in a variety of hats. Designers offer classic cowboy, feminine, large fur patterns.
Moschino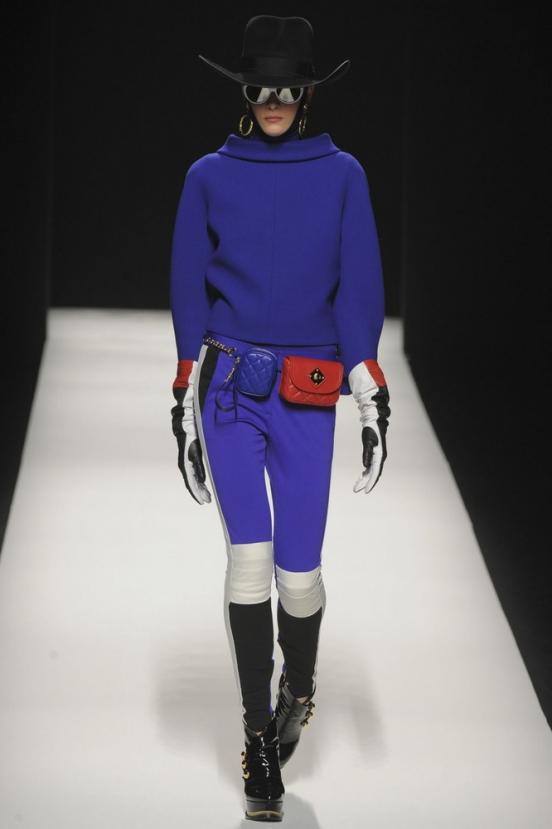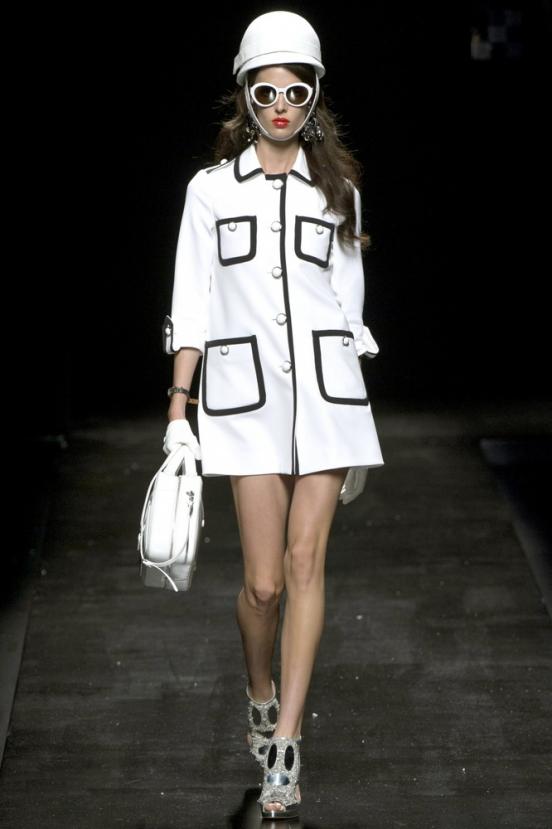 Marios Schwab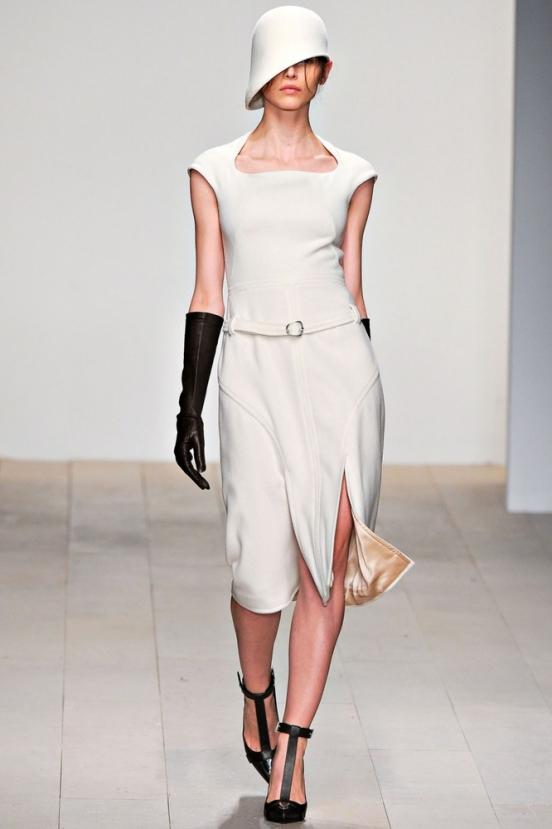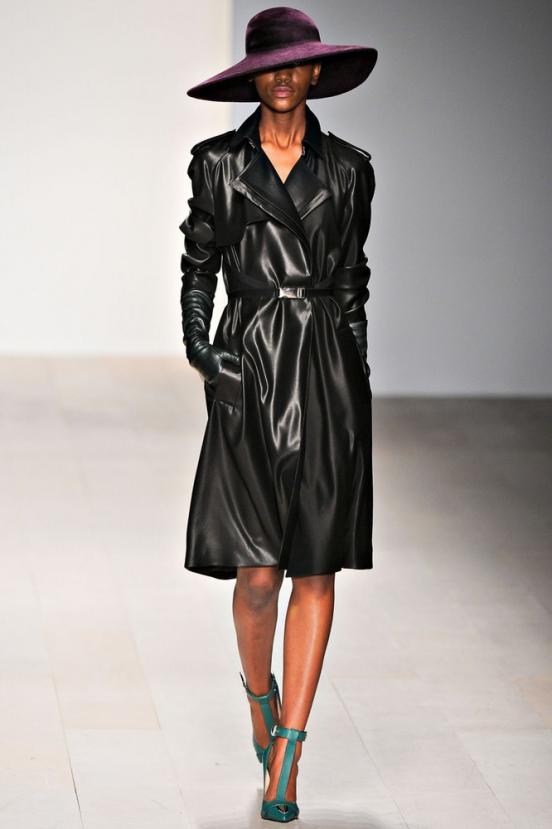 Marc Jacobs