In the new autumn-winter collections desire to stand out markedly throughout. Fashion shoes fall-winter 2014-2015 presents a lot of surprises, which, nevertheless, can naturally blend in your wardrobe. What would such an interesting indulge in next fall and winter as wear - show designers Miu Miu, Alexander McQueen, Louis Vuitton and other well-known fashion houses.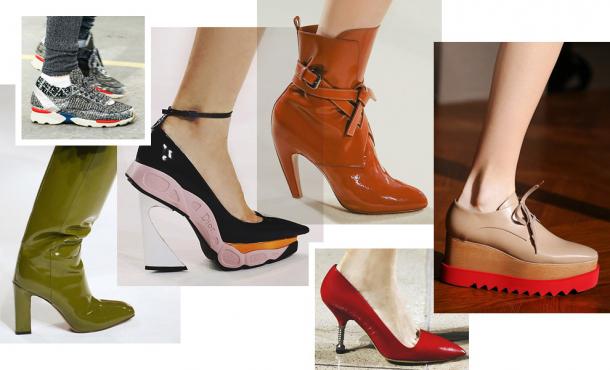 1. Fashionable shoes Fall-Winter 2014-2015: Massive boots from Alexander McQueen
Shoes by Alexander McQueen and asks on our streets. Comfortable, non-marking, with a comfortable fit and only the most comfortable materials, these shoes are not only versatile addition of our favorite clothes in the style of casual, but also a convenient solution for anyone who spends a lot of time on their feet.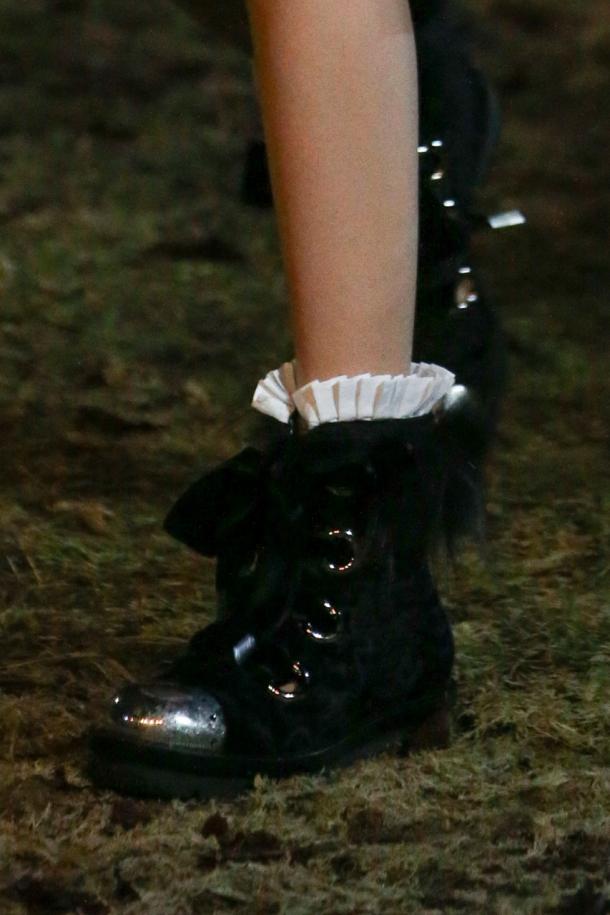 So unlike other similar frills shoe boots not only to admire, but also for comfortable and convenient autumn-winter 2014. Comfortable footwear without frills and superfluous details can be extremely beautiful. Boots flat shoes from Alexander McQueen - a clear confirmation.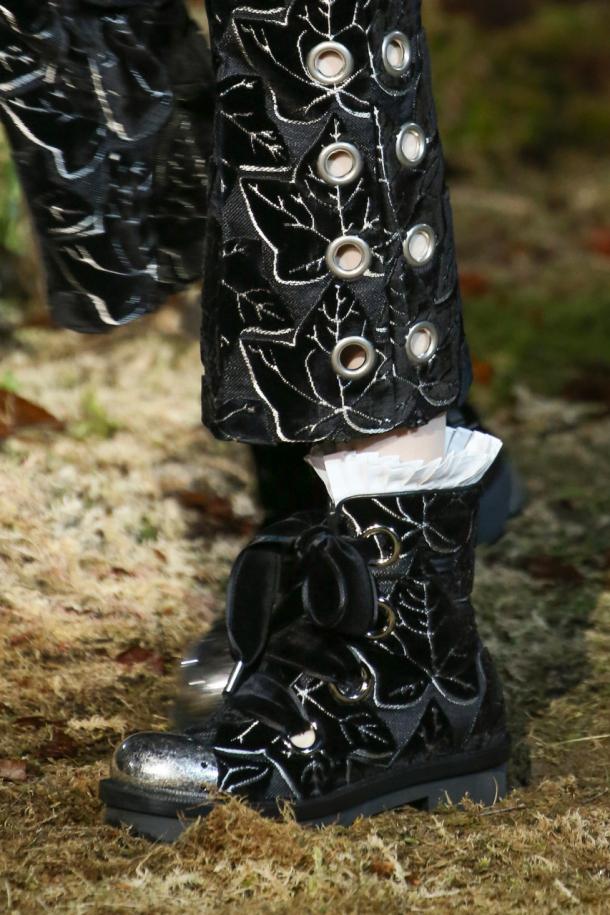 In addition to the exquisite embroidery and combining materials with different textures, you should pay attention to another refinement of the famous designer. In this collection, originally played up a new trend with socks that look out carelessly boots. Only instead of home favorite socks - pleated top from school Golf from childhood. Looks like this version, perhaps more spectacular.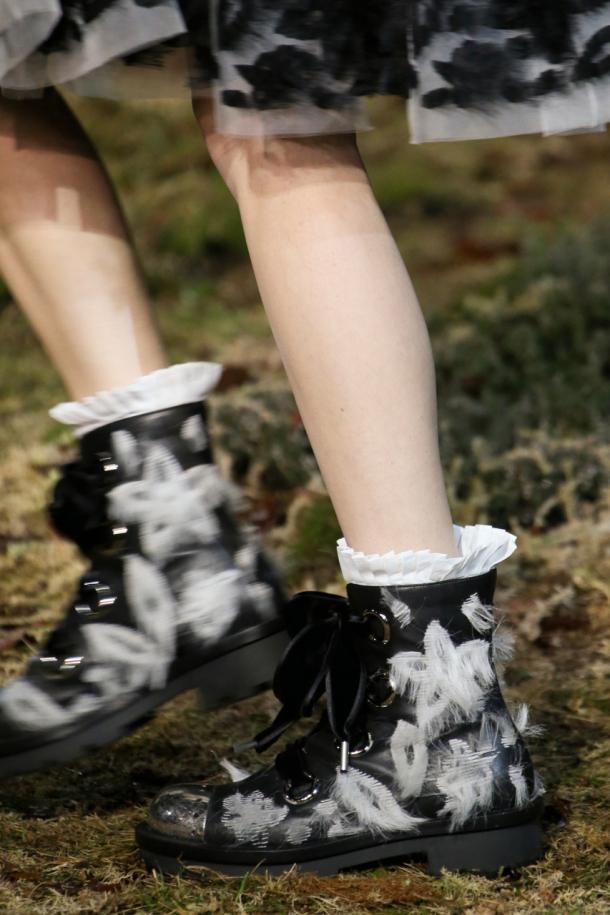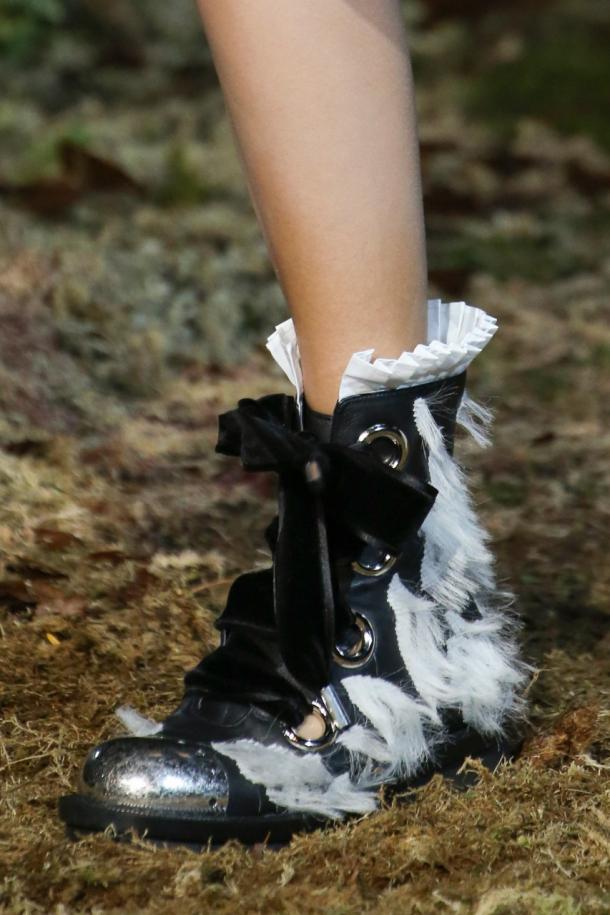 Instead of laces, silk or velvet available tape, some models are decorated with fur, down or applications. Alive and trend with contrast toe, sole still massive and eyelets deliberately larger and in a metal frame.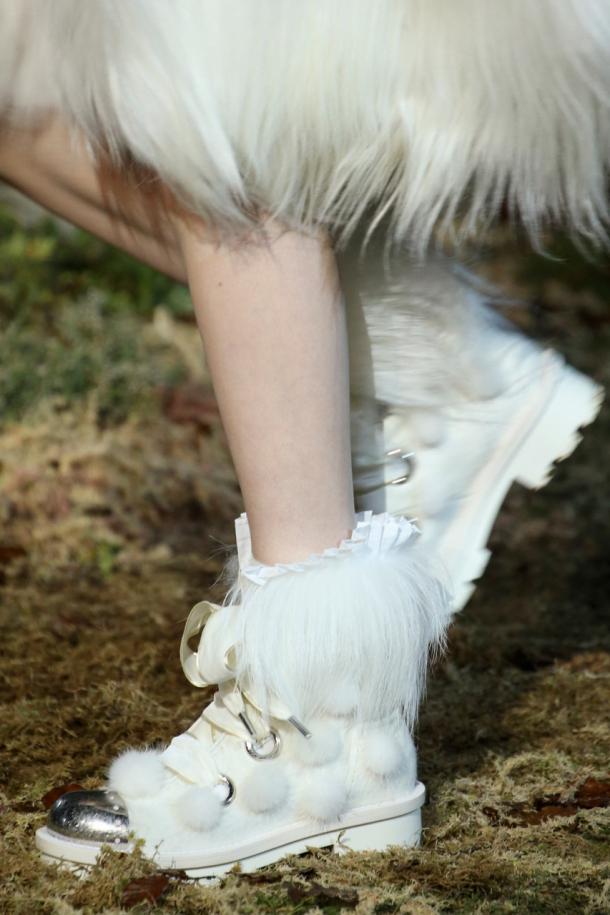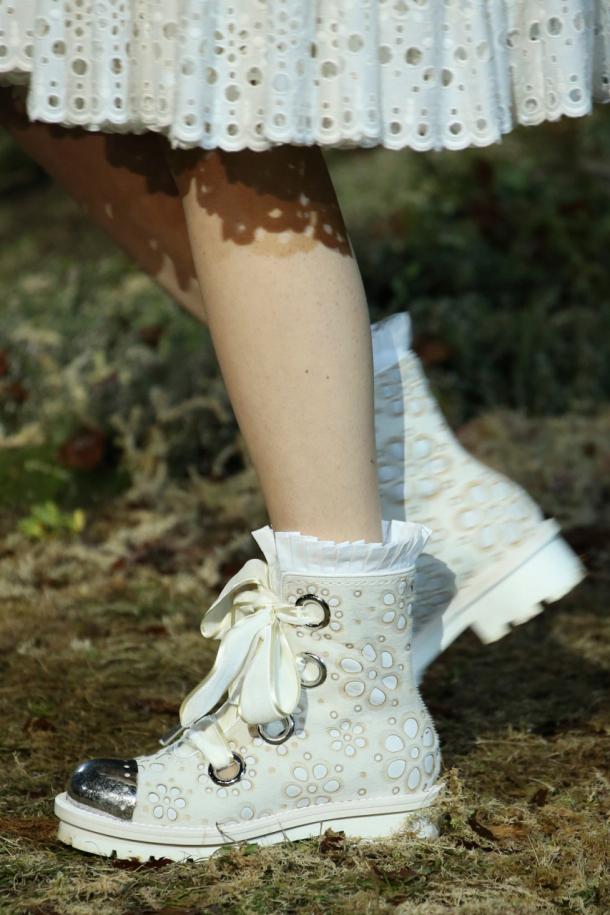 2. Fashionable shoes Fall-Winter 2014-2015: Screws in the collection of Miu Miu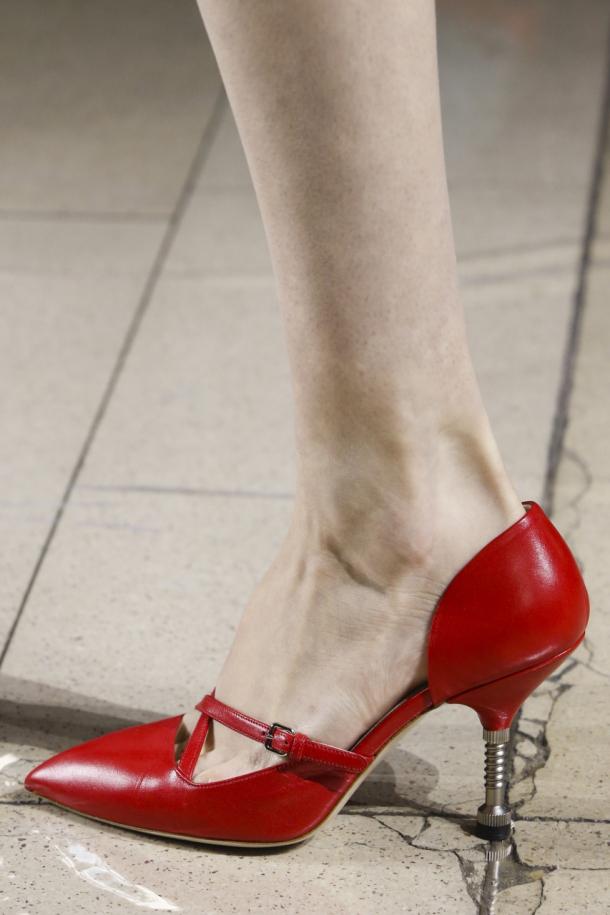 Any ways to make your shoes unusual apparently set themselves the goal of designers Miu Miu. Most went to heel. Vintage lacquer models acquired unusual iron heel of medium size. This heel-screw looks somewhat surprising, but still highlights once classic shoes from the crowd like. Almost all models of shoes are designed in a monochromatic palette, the universal red or white version.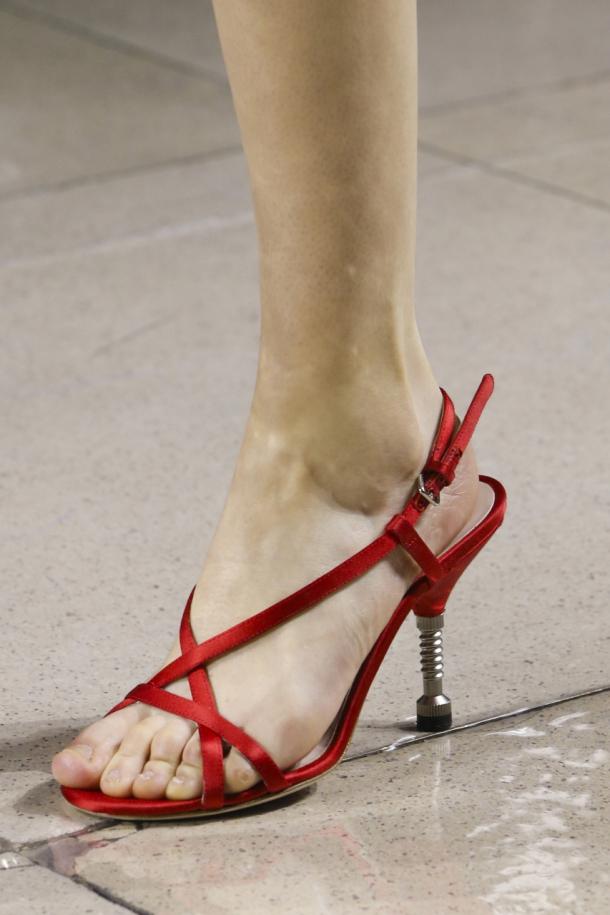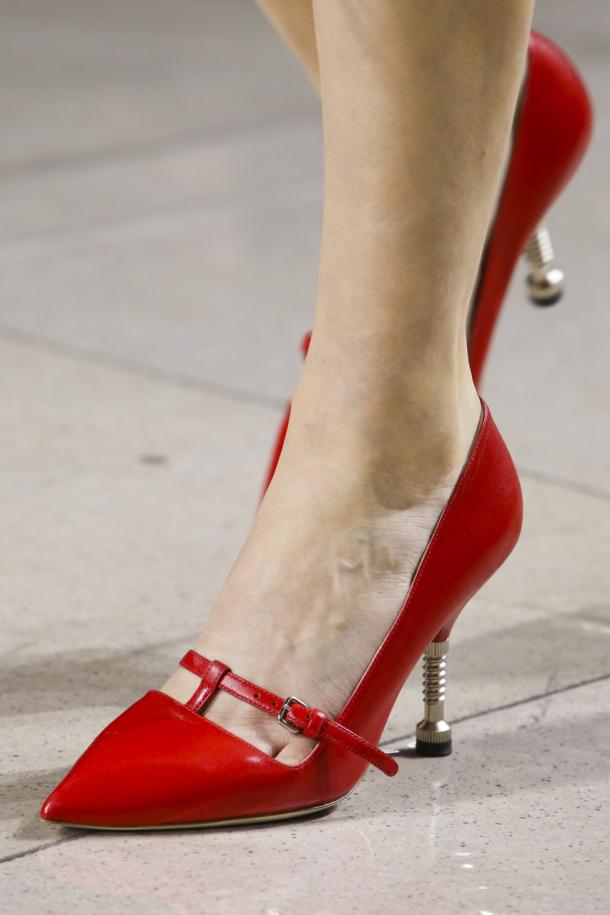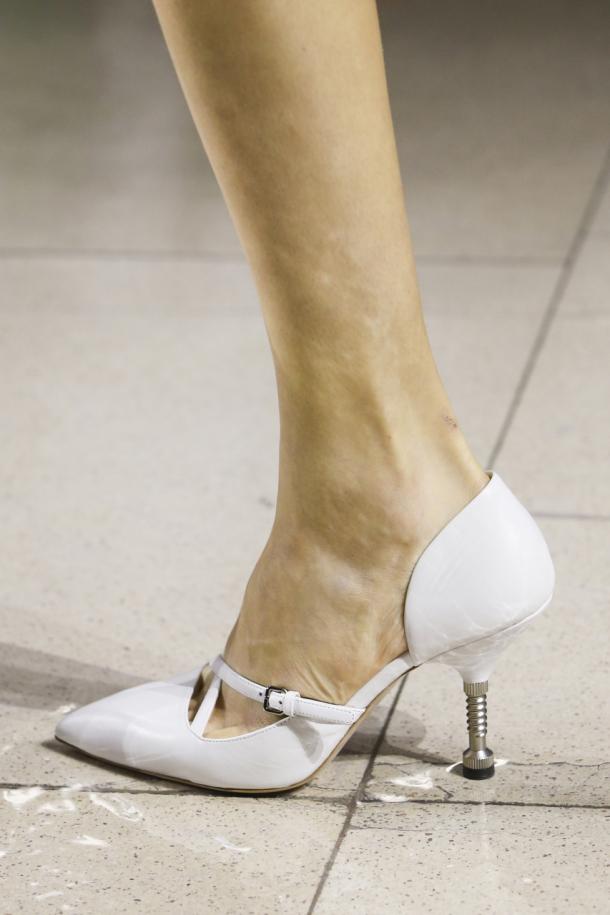 Similarly, metal novelty acquired and other equally interesting models. Transparent raincoats, boots - it's clearly not the classical model, and in combination with heels-turned screws do something unusual.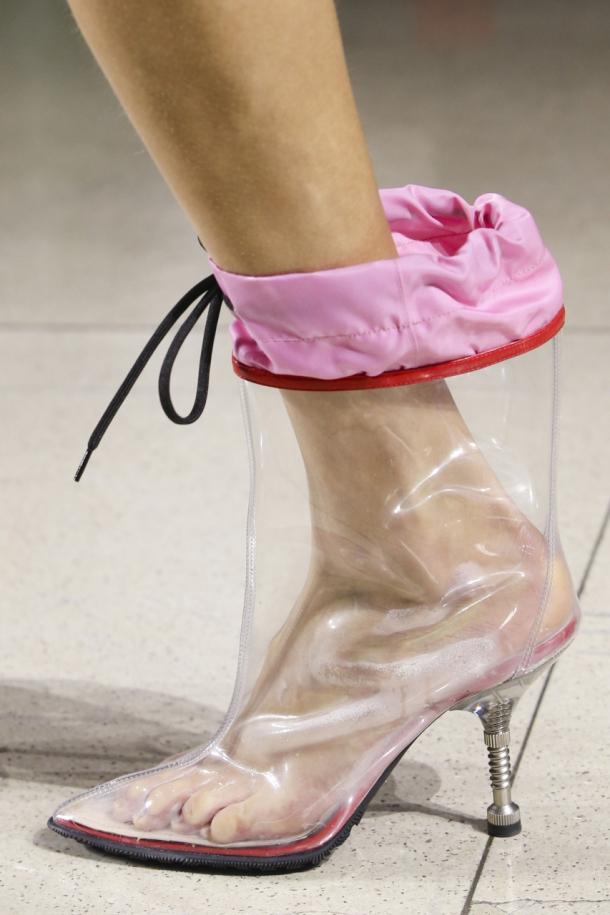 Designers Miu Miu seriously undertook a new look heels and screws in addition to offering another strange model. I wonder how comfortable they go?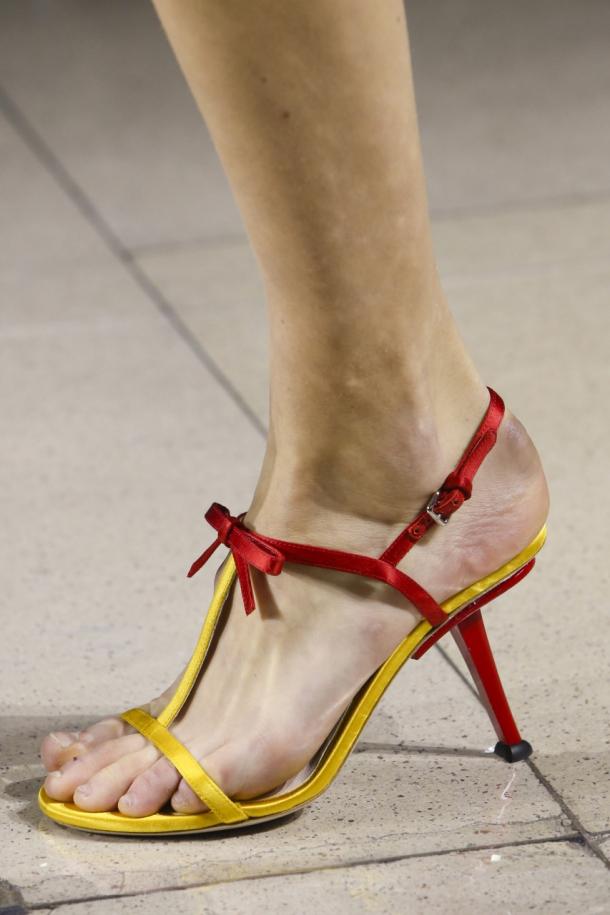 Here the classic colors adds another bright yellow and pale pink, and instead of the usual skin - thin silk ribbon.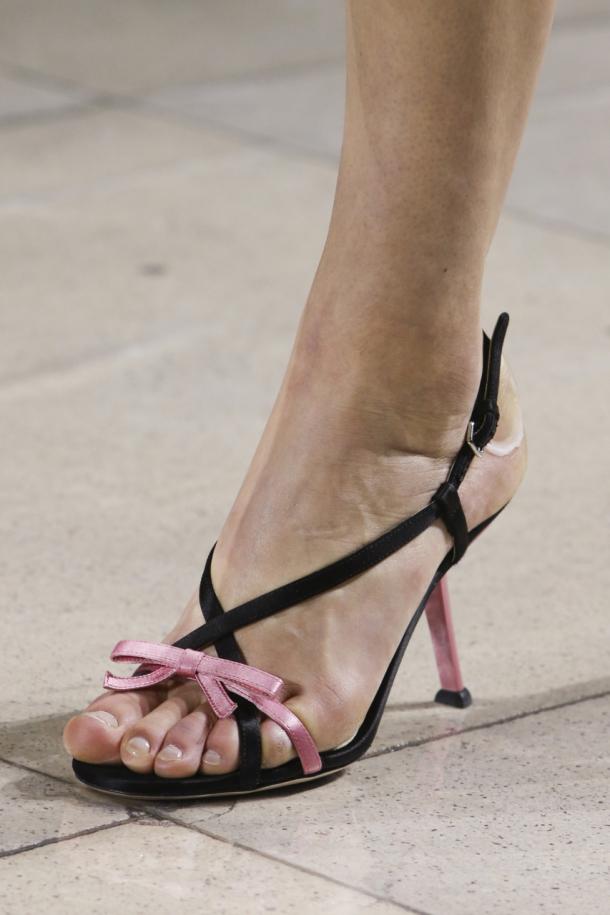 3. Fashionable shoes Fall-Winter 2014-2015: Leather ankle boots by Louis Vuitton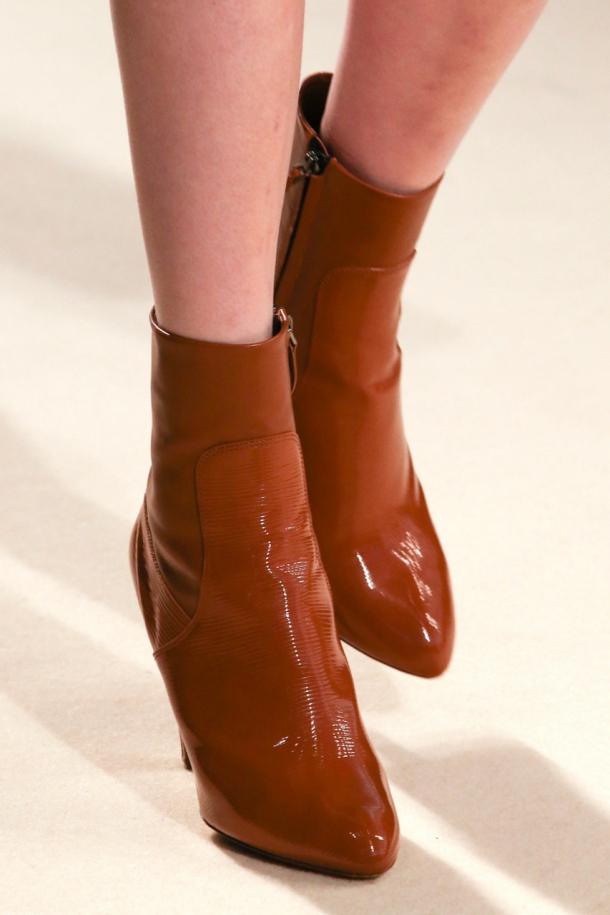 Against the background of all these experiments, surprisingly conventional look ankle boots by Louis Vuitton. Lacquer low model on a low move - it is comfortable and fashionable shoes in the style of casual.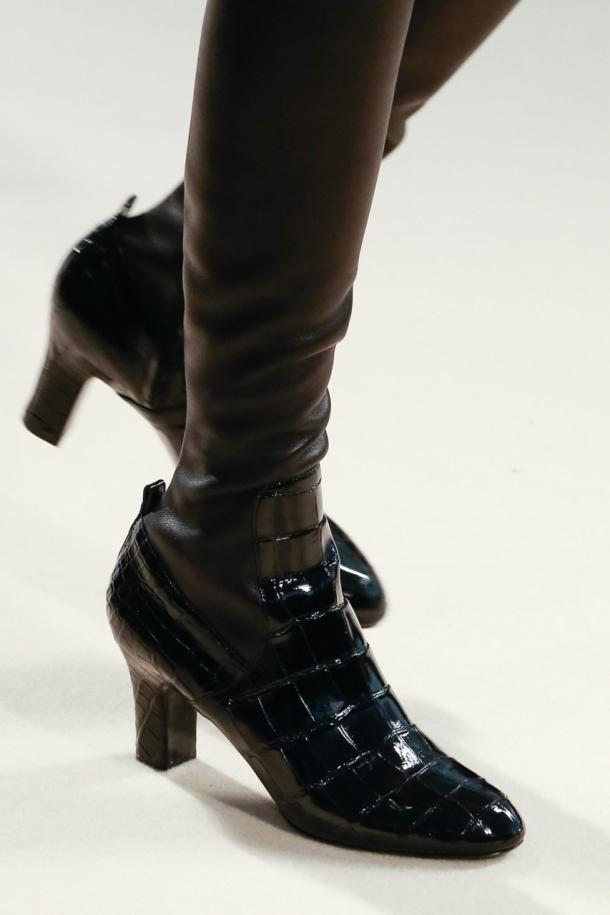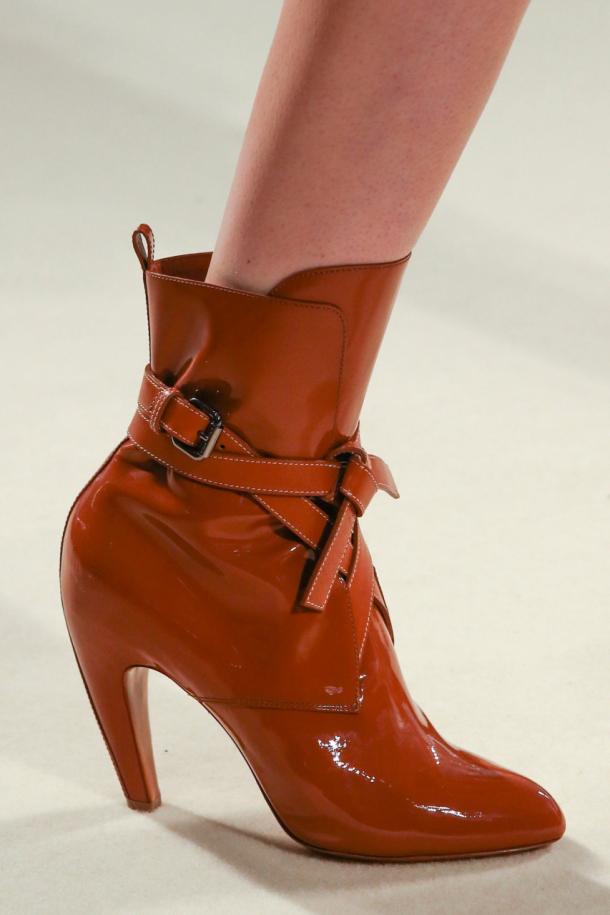 Of the unusual can be noted except that curved inward heel (which according to the designers, does not cause discomfort during walking) and a combination of lacquer and matte skin. These black and brown models deserve special attention of 2014-2015: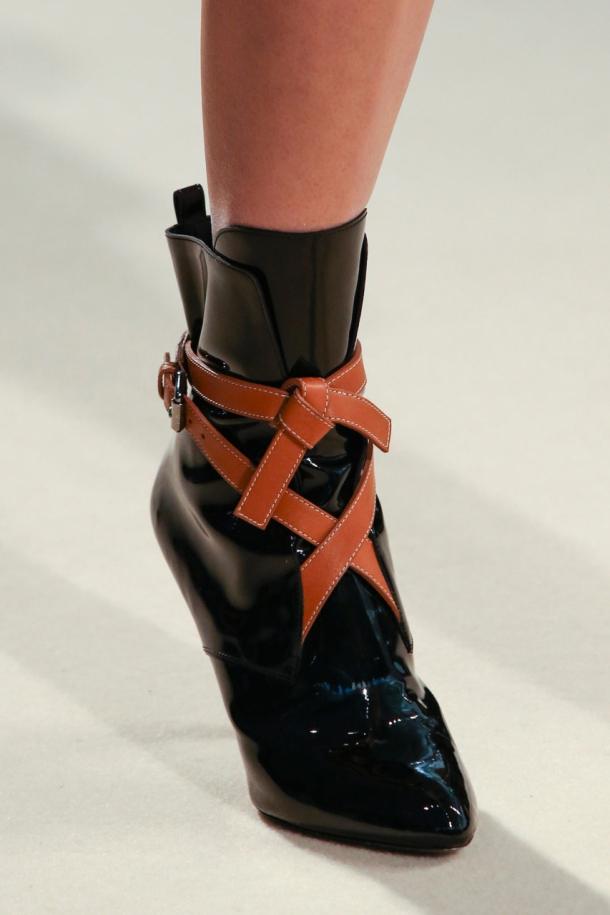 By the way, a lot of shoes, not only from Louis Vuitton, decorated with careless bows, ribbons and other strings. Even classic boots and low boots acquire this custom lacing.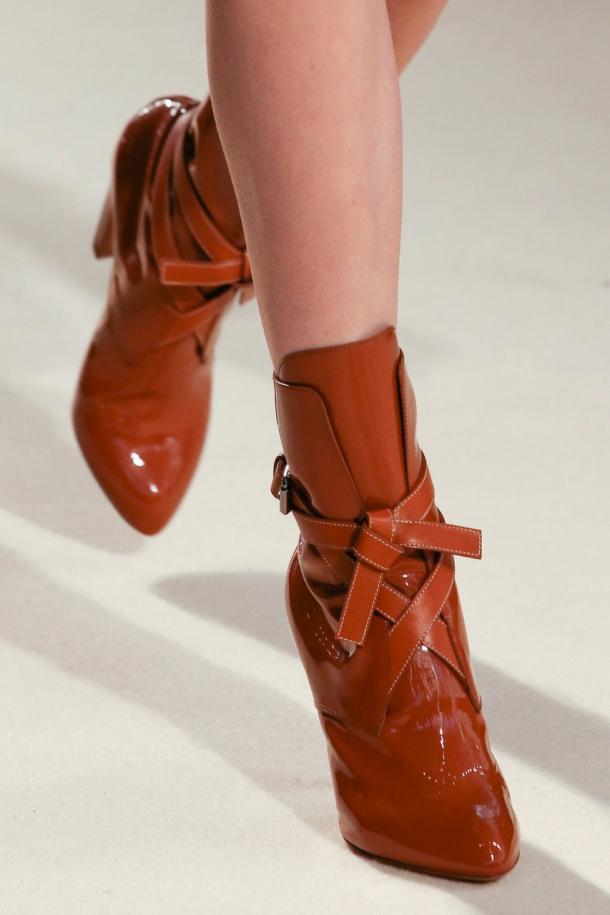 There are also more open models for warm weather: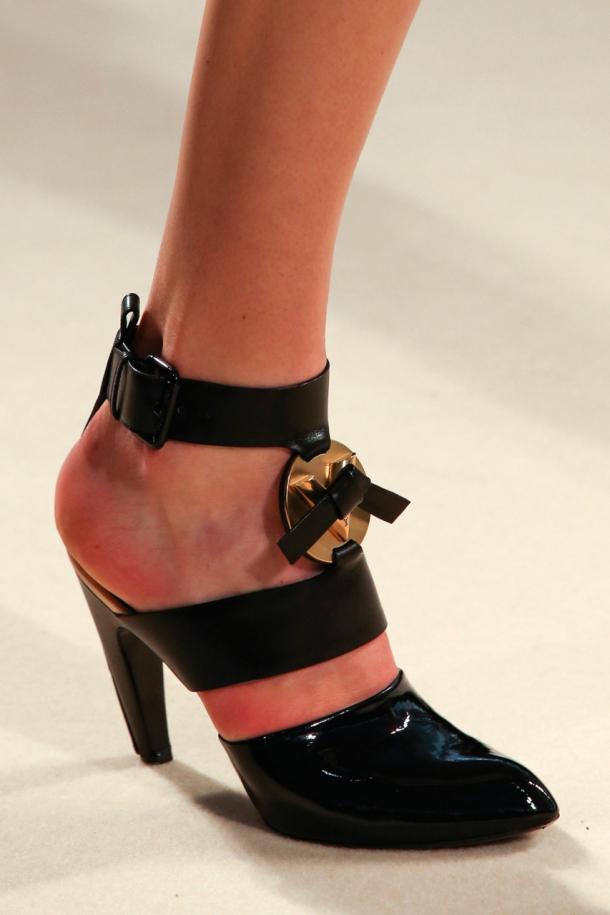 4. Fashionable shoes Fall-Winter 2014-2015: A fresh look at the classic collection Balenciaga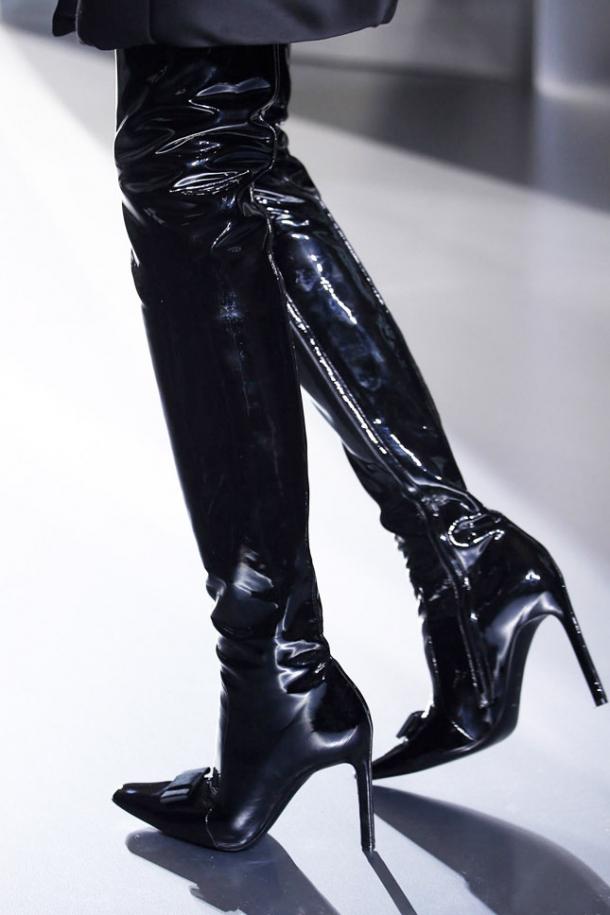 Bright fashion shoes fall-winter 2014-2015 pleases abundance not only stylish and unconventional, but also functional models. This category may include and boots from Balenciaga. In addition to the usual ankle boots for fall, there is a high and even very high model of boots.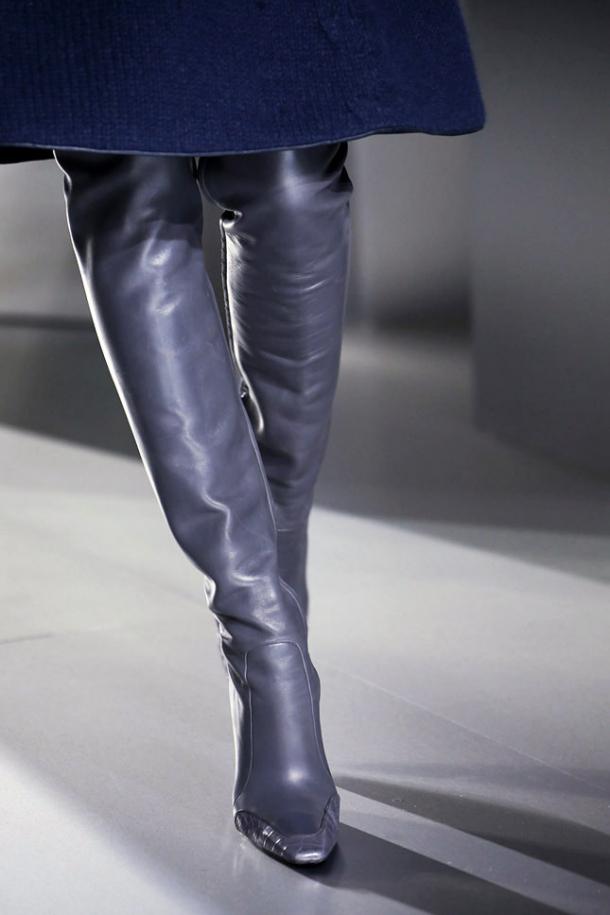 Shortened same and lighter models as well tend to be mixing of textures, colors and materials: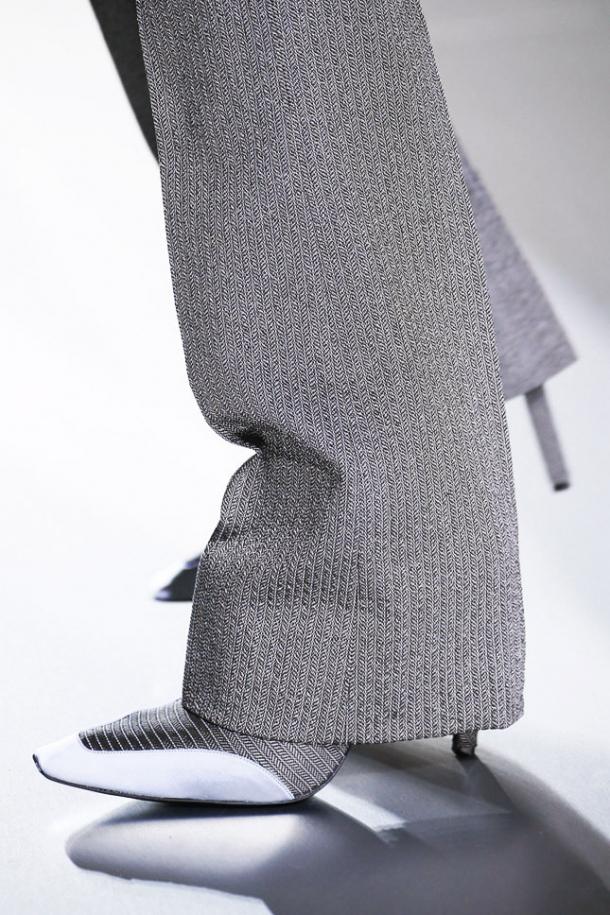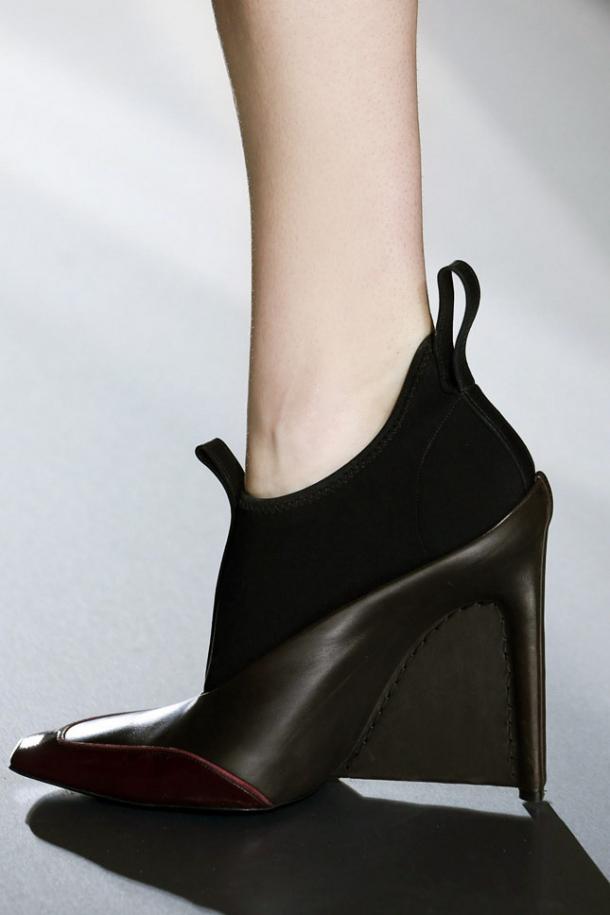 And the last photo easy to spot mite brand Balenciaga in experiments with a heel. If such a fabric partition is strong enough to not lose color, why actually not?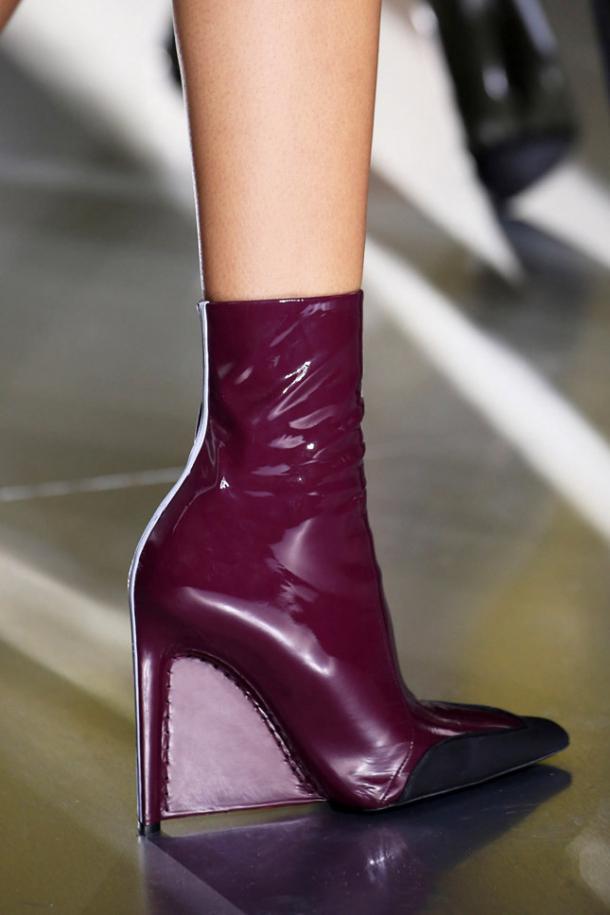 5. Fashionable shoes Fall-Winter 2014-2015: At the height of the shoe by Céline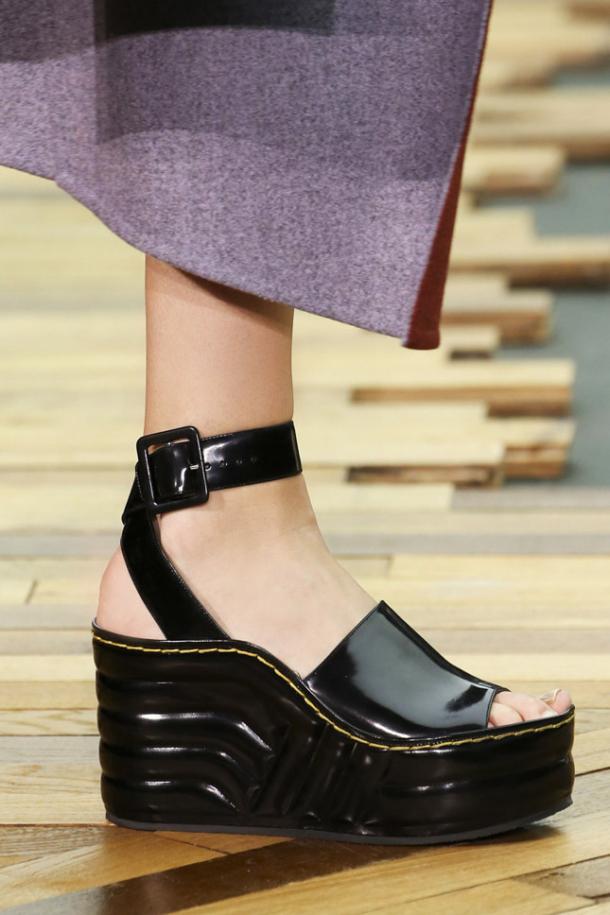 In the shoes of the season 2014-2015 by Céline you will always be on top! Moreover, in all senses of the word. Bright, lacquer and volume sandals in trend colors next season will make anyone more noticeable. Massive thick sole, decorated with three-dimensional patterns - what you need for girls who dream of low and extra inches to your height. Strong lines: the already noticeable sole, stitched lemon-colored threads.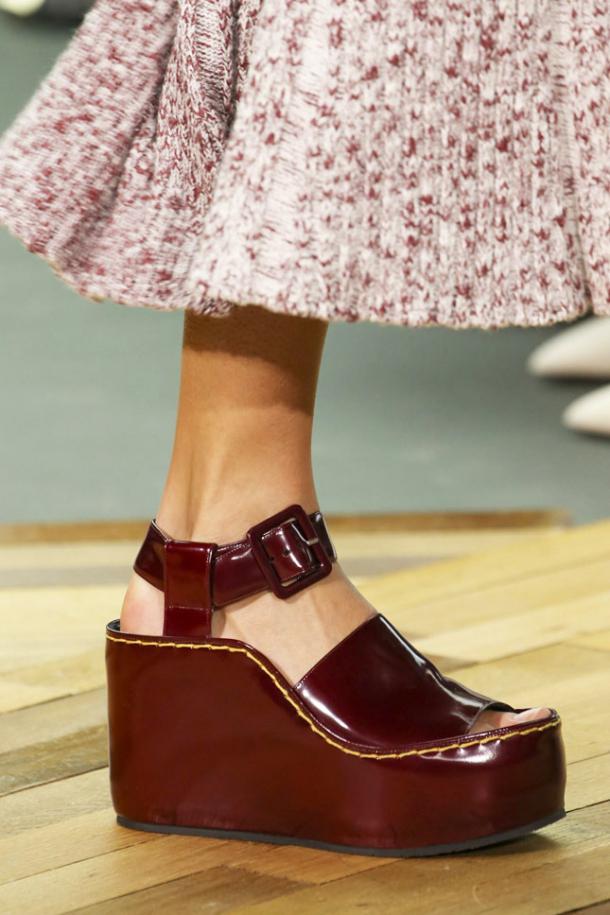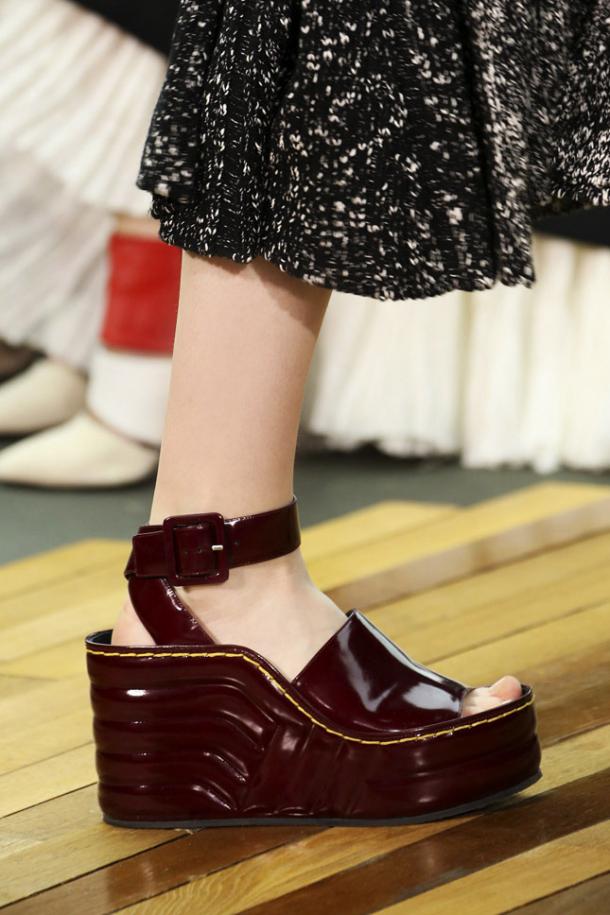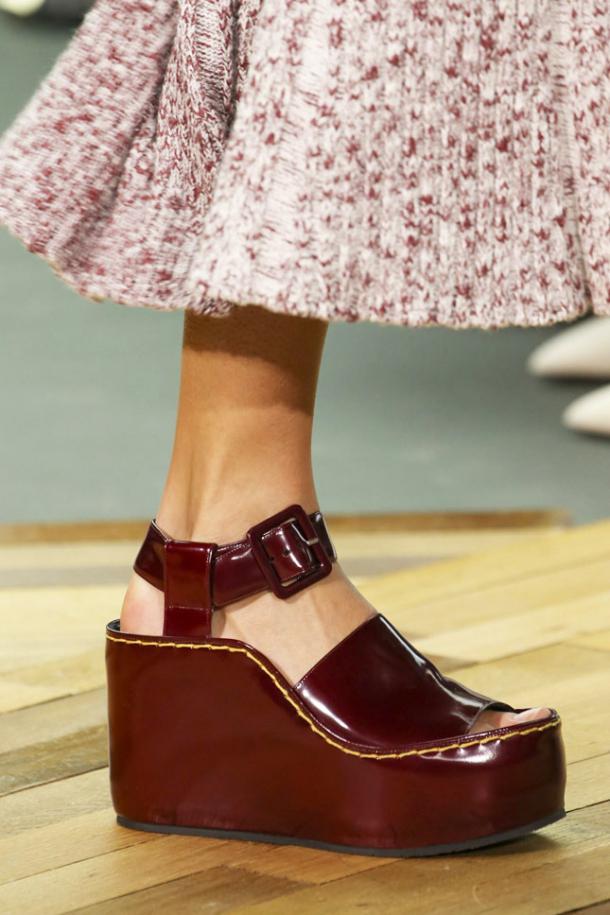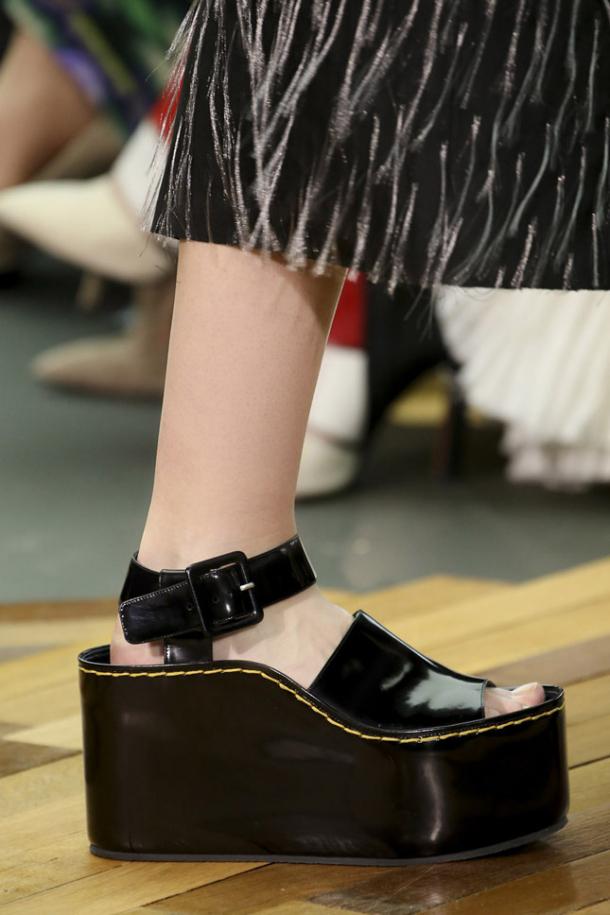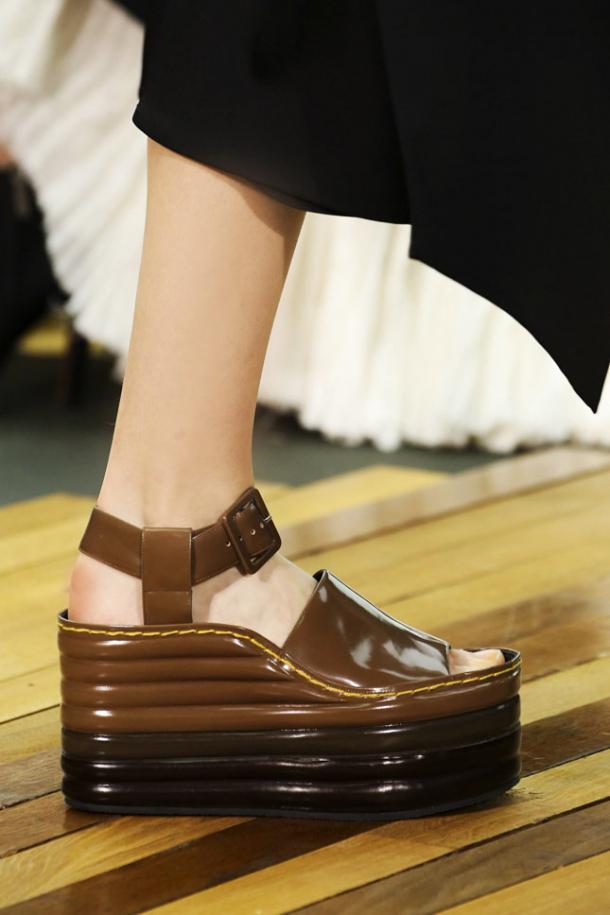 Higher brand girls offer lower models: with a little tongue and contrasting zipper instead of laces.