Fashion - a mass phenomenon. As soon as the collection of a designer appears interesting and really beautiful garment that hour it is possible to see on someone from the celebrities. Tendency to pick up the other celebrities here and dress / bag / shoes / print becomes a fashion trend that gradually migrates in wardrobes simple girls (of course, not in its original form - very few ordinary people can afford the luxury of the latest collection of sandals Givenchy - but the overall similarity is still present).
Simply put, in this post I have collected the most interesting mass trends over the past few seasons. Of course, it goes on the pleated long skirt, although she came into our dressing room with easy giving fashion designers, but about something more interesting.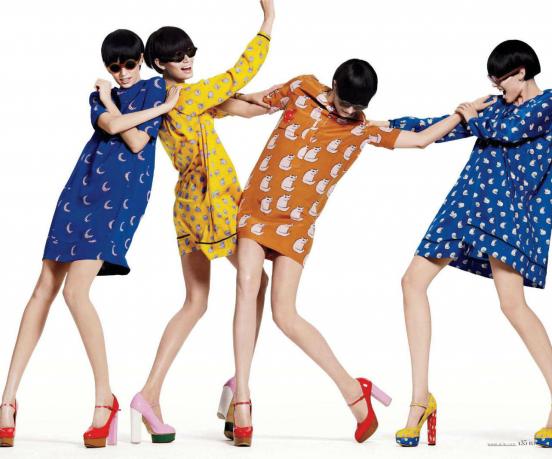 Animal prints

Animal prints are not in the classic sense - snakeskin, leopard skin and giraffe - and a funny toon. First to mind at the mention of this trend comes dear cat print from Victoria Beckham. A similar pattern looks very funny and confirms the fact that, despite the mock seriousness, Vicki - lady with a sense of humor.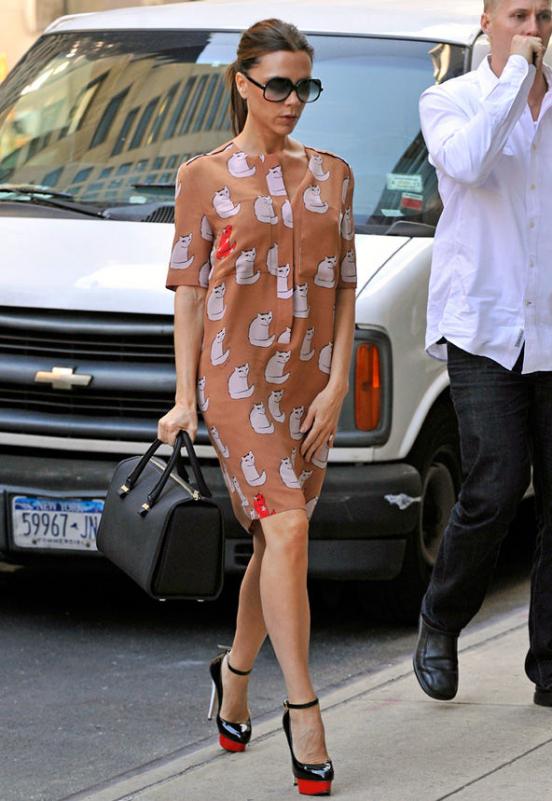 Katy Perry in a dress Victoria Beckham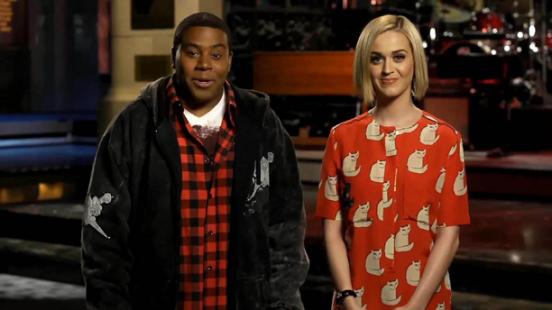 Unlike Victoria and Katie, who doted in cats, Courtney Kardashian crazy about horses. The collection Courtney dozen dresses with horse print - looks very original. I myself could not resist and bought myself Zara blouse with a similar pattern.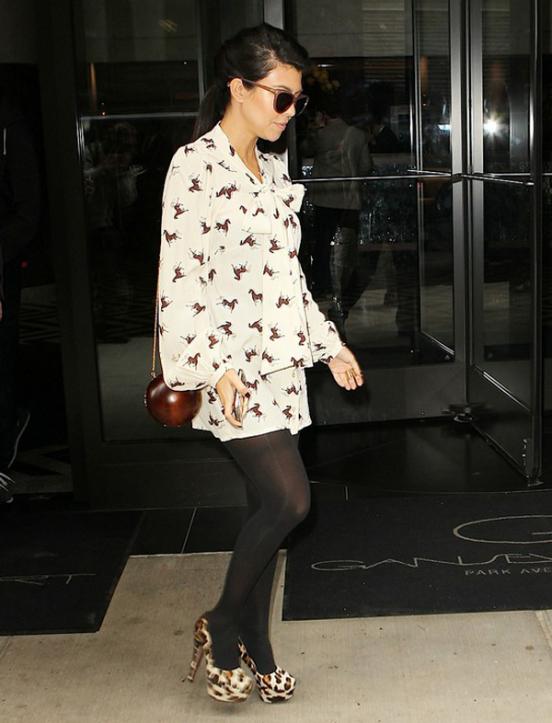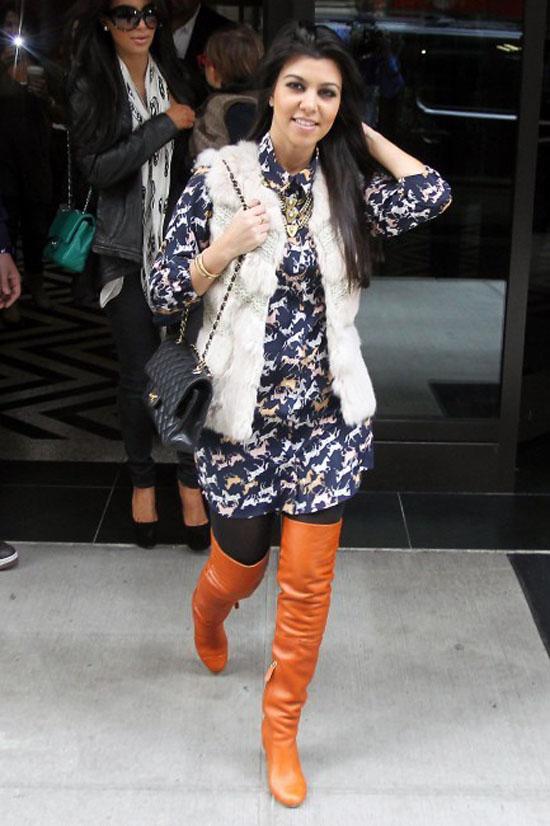 Dogs on the cheerful dress Selena Gomez from Top Shop.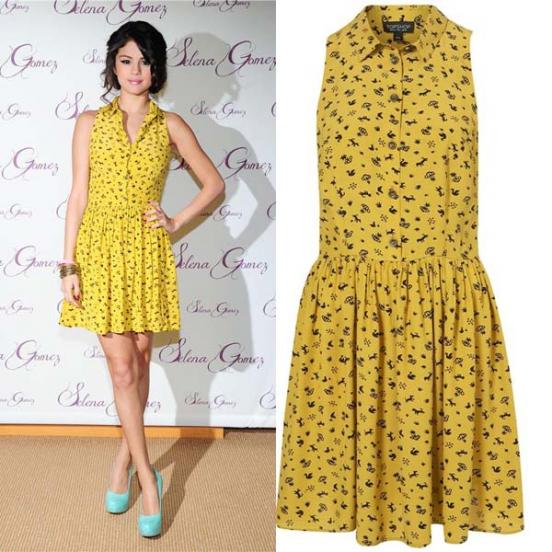 Funny Pictures relished even Anna Wintour harsh - her dress with the image of fluffy lapdogs looks very cute.
Some ladies prefer cartoon kittens and Doggie more romantic designs. And what could be more romantic than a swallow? These birds have long been a symbol of the arrival of spring, and with it the hope for the best, and now they decorate feminine dresses recognized fashionistas.
Dannii Minogue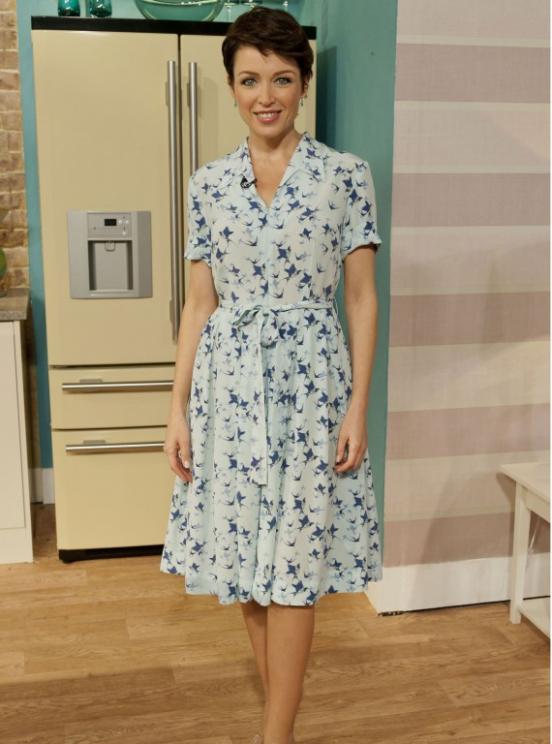 Pippa Middleton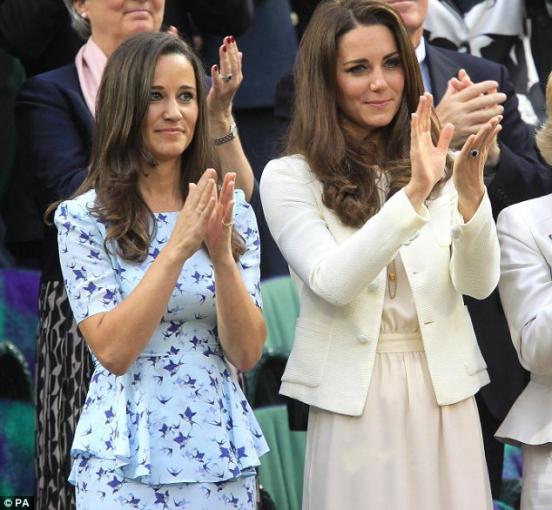 Dresses Spring 2010 collection from Miu Miu were completely littered with swallows, they can be seen everywhere - on blouses, skirts, pants, shoes, and even jewelry.
Kate Moss
Michelle Williams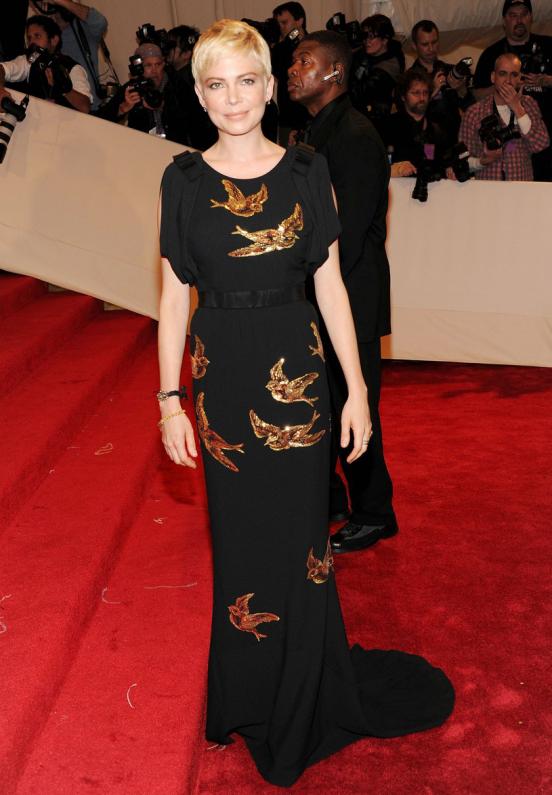 Pixie Lott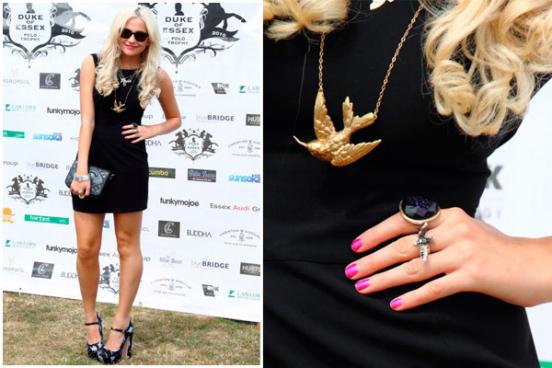 Miuccia Prada - the master to create prints its model with ornaments on the theme of flora and fauna look very bold and original, and it can not not like the ladies who are constantly in pursuit of outfits "not like everyone else."
Madonna at the Venice Film Festival in dress Miu Miu, decorated with prints depicting butterflies

Miu Miu style 40s

If we are talking about the brand Miu Miu, it is worth noting his autumn-winter collection 2011, in outfits from which managed to show off a good half of Hollywood. Elegant dresses in the style of post-war Paris' 40s became the absolute bestseller before last season due to stressed-feminine silhouette and excellent floralnomu prints depicting lilies of the valley and dandelions.
Camilla Belle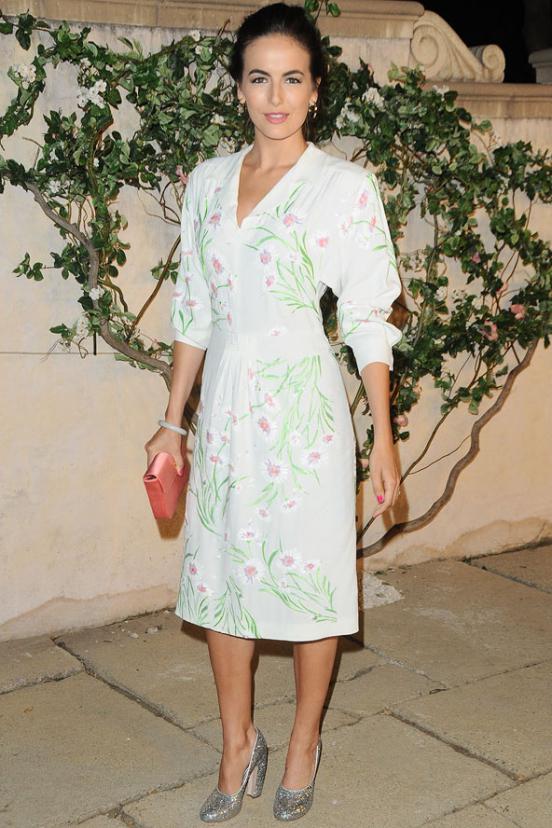 Anna Dello Russo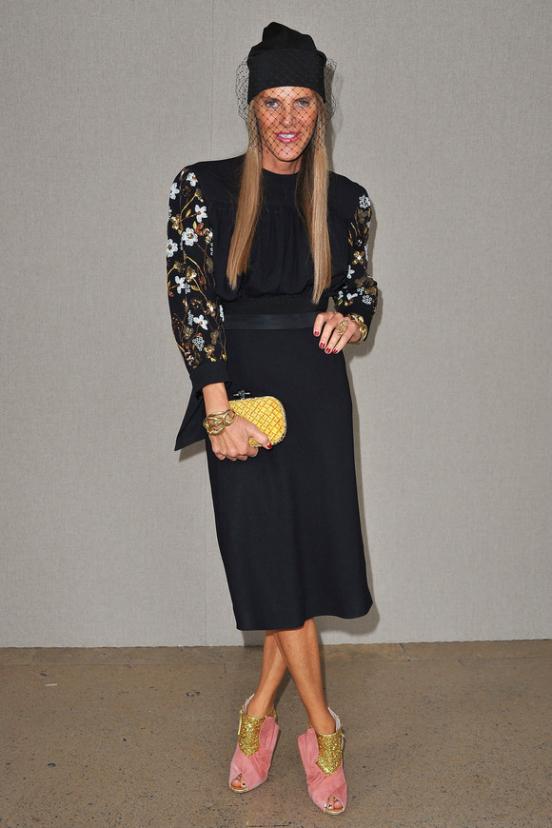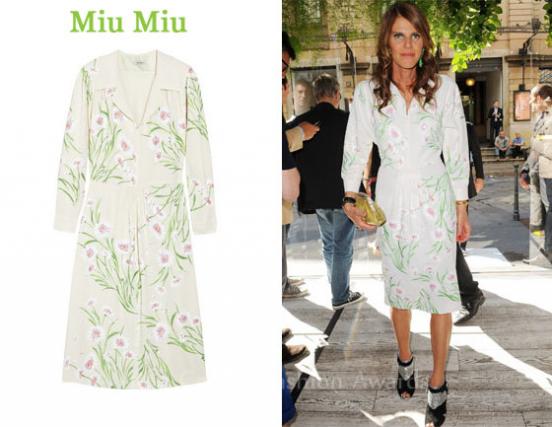 Courtney Love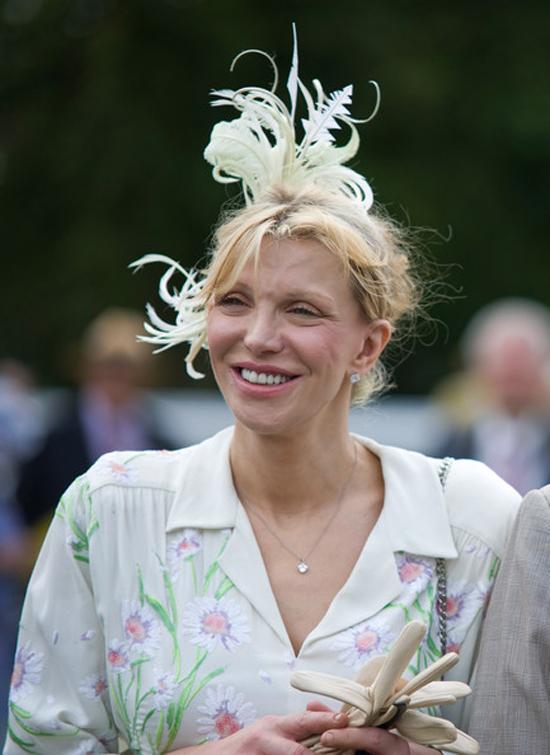 Diane Kruger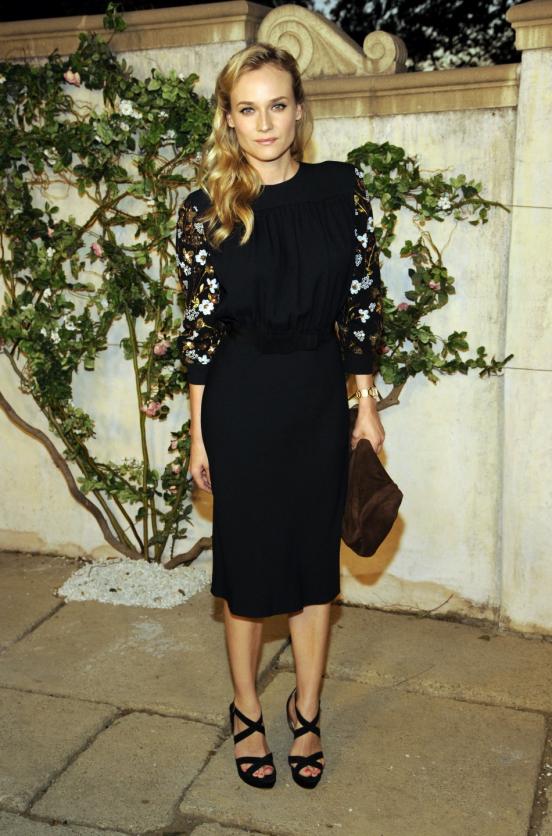 Juno Temple
Kate Mara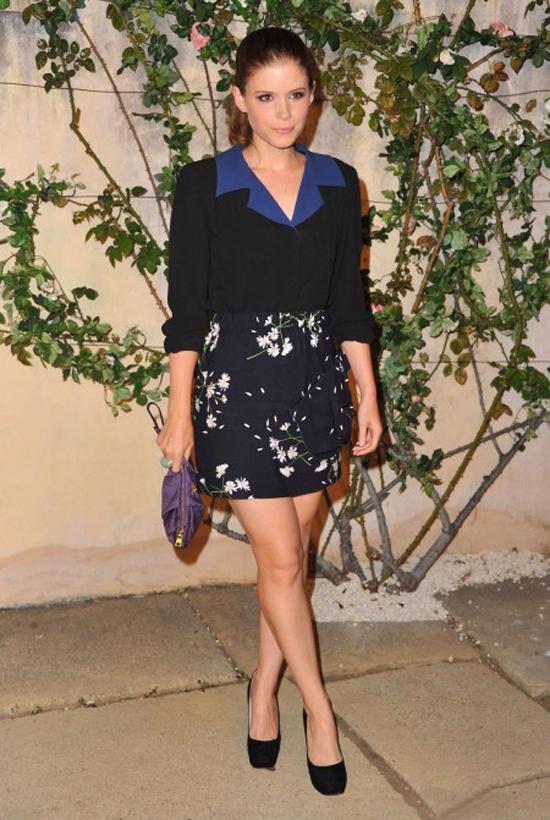 Madonna
Avtomotivy from Prada

Who says women are not versed in cars? Even as understand, especially if it's used cars by Prada. This summer, Miuccia Prada has once again produced the masterpiece of fashion - skirts and dresses with appliqués machines relished the many fashionable women, and about sandals and clutches with motorcycle lights and say nothing - they did not appear in public just lazy. Or the one who taste originality. Unusual avtomotivy from Prada have become so popular that they became too much.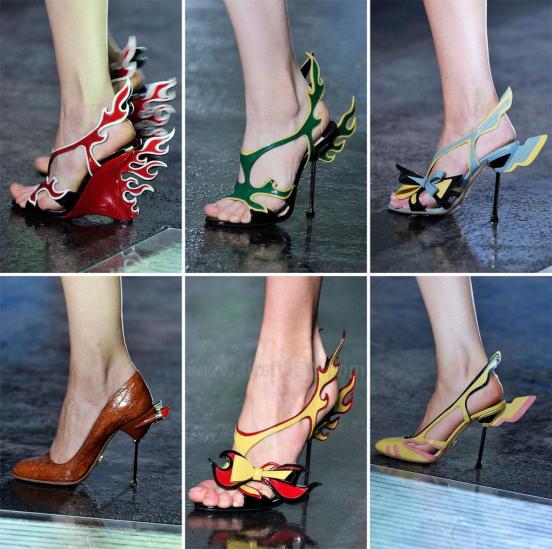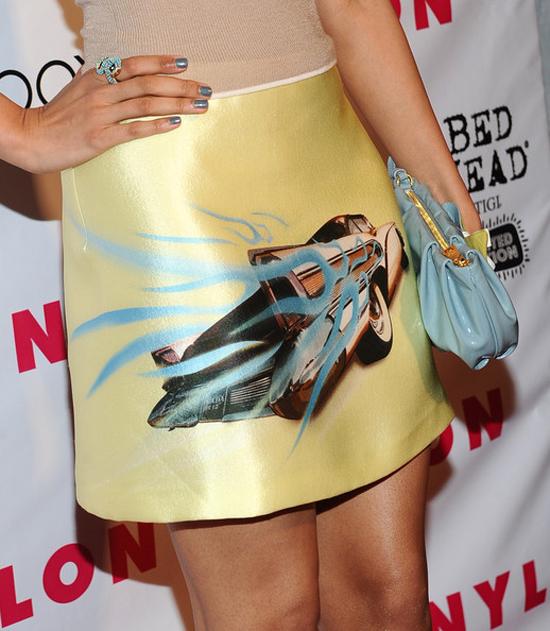 Beyonce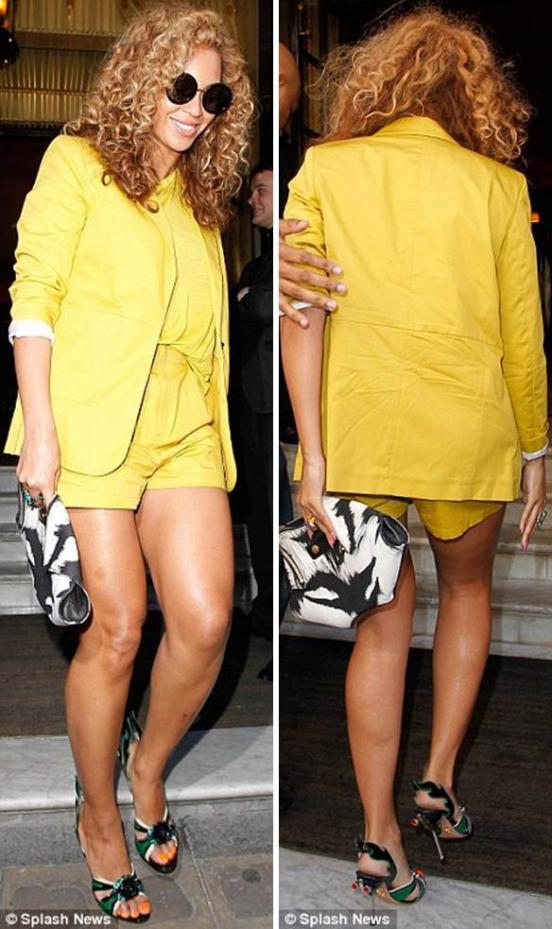 Fergie
Kylie Minogue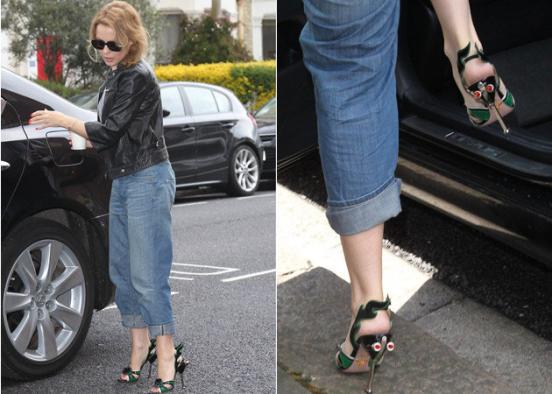 Katy Perry
Nikki Minaj, Carey Mulligan and Nicola Roberts in photo shoots for magazines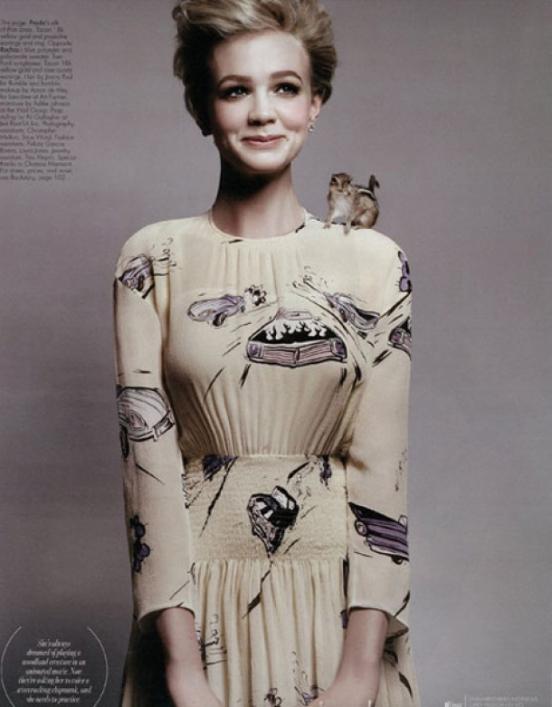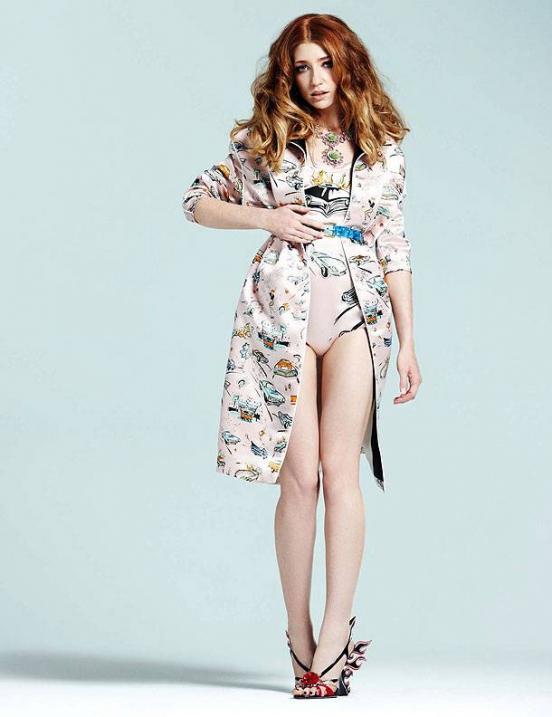 Gzhel

It is well known that the world's designers are not indifferent to Russian folk culture: one time catwalks were full of scarves in the style a la Russe, and trimmed with mink coat and a fur cap has long gone beyond the Siberian regions. Do not forget about the Russian designers who are actively promoting Russian folk motifs in mass - Alain Ahmadullina and Ulyana Sergeenko in good standing in the fashion world, and the latter even managed to successfully present their collection at the recent Paris Fashion Week. Latest fashion trend comes from Russian steel Gzhel patterns. The reasons for their popularity are obvious: for Russian fashionistas - a way to once again demonstrate their belonging to the rich Russian culture, and to their Western counterparts - wear outfit with exotic prints. And very few people can remain indifferent to such a beautiful pattern.
Lady Gaga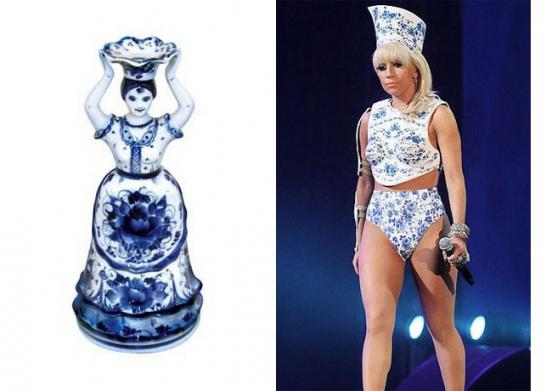 Dress to show John Galliano / Julia Roberts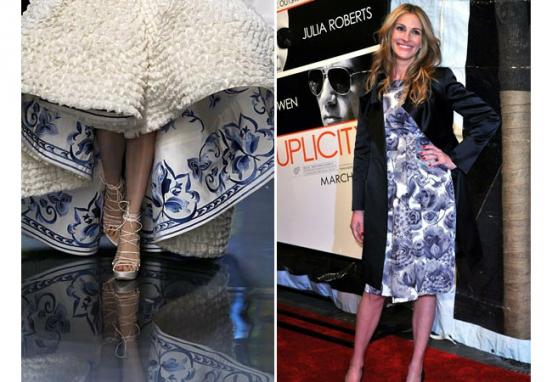 Chloe Sevigny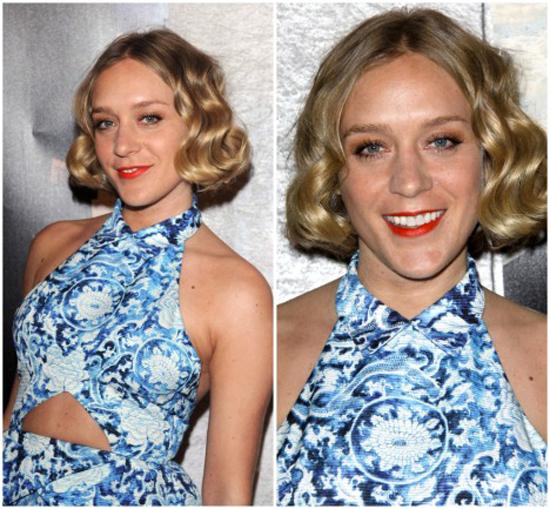 Gzhel patterns became the chief ornament of recent collections of Rodarte and Emilio Pucci. Incidentally, in the English-speaking culture, this trend is simply called porcelain (Eng. Porcelain), but "Gzhel" sounds much nicer.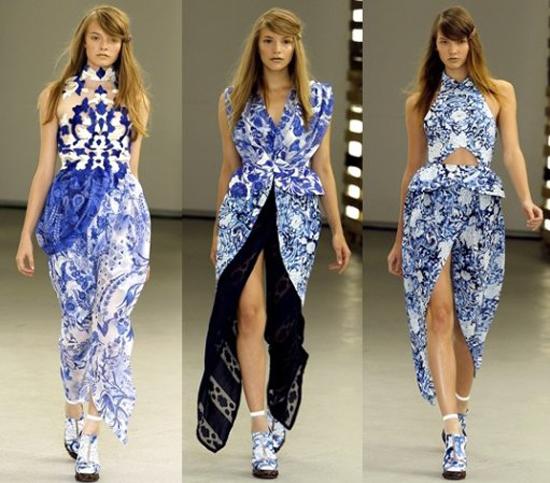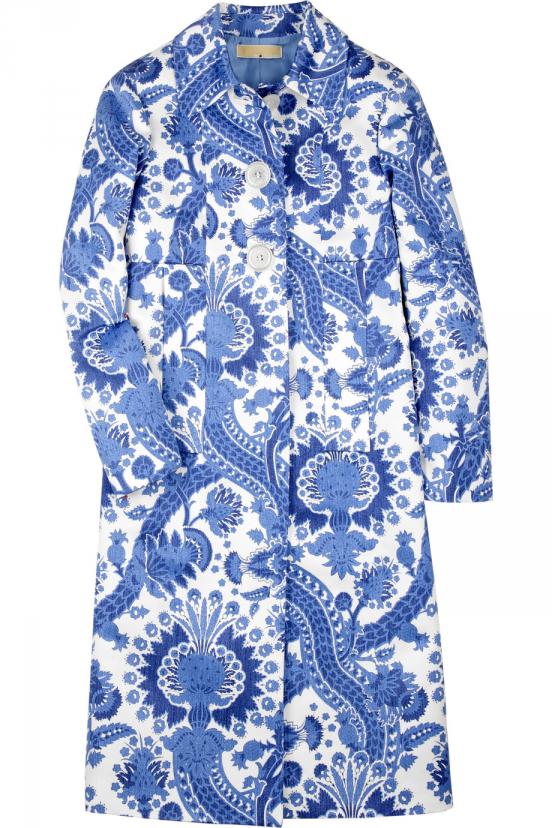 Eagles from Lanvin

Alber Elbaz - to create a massive master prints. I already wrote about Lanvin dress with a noble "pink" print, which had the taste very much, but now on the queue stylish necklace with an eagle, which became the favorite accessory of celebrities. One of the first accessory that showed Emma Stone. True sighted actress, though who knew that the eagle catch the fancy very much in the form of necklaces, attach it to your belt chiffon dress and became the most original of the fans of this trend.
Demi Moore
Beyonce wears a "feathered" accessory and output, and for a walk with my daughter.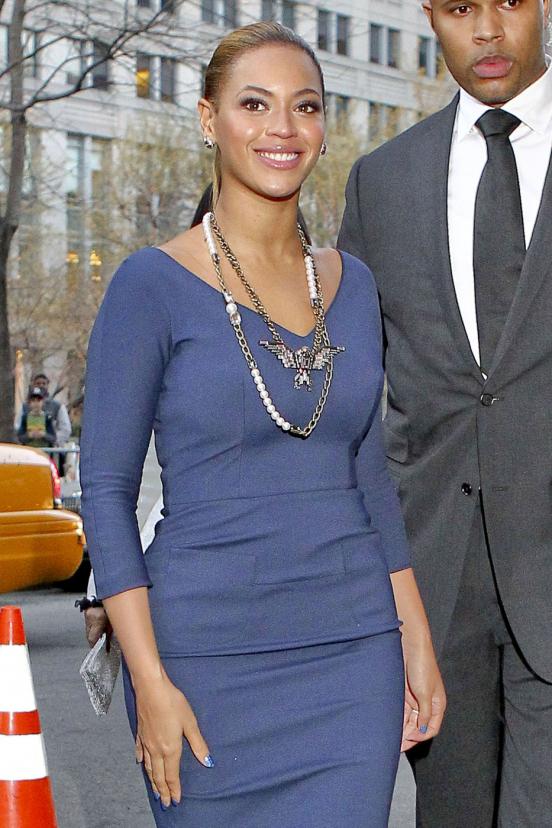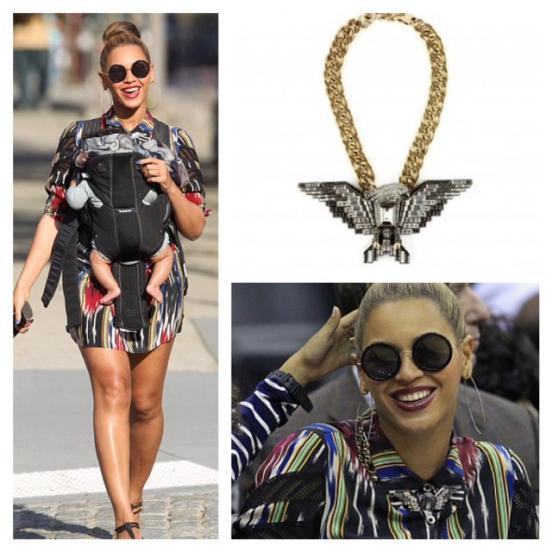 Blake Lively
The image from the show Lanvin s / s 2012 ...
... And on the cover of German Vogue.

Insects on decorations

Decorations in the form of insects are relevant for many seasons. They look much more original floralnyh and any other motives - this explains their popularity. Of course, these accessories are not for the squeamish, but bugs, spiders, decorated with shimmering stones fall like so many.
Again trendsetter fashion house stands Lanvin: Alber Elbaz is in the vulgar year introduced to the public a collection of ornaments in the form of insects. Beautiful brooches, necklaces, bracelets in the shape of butterflies, spiders and beetles decorated models at the show his spring-summer collection. One of the first original necklaces, blending smoothly into the zone, Blake Lively appeared.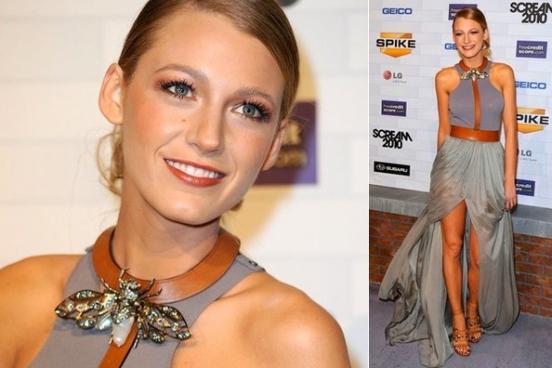 And here is the collection of jewelry.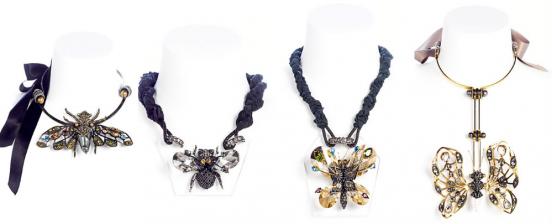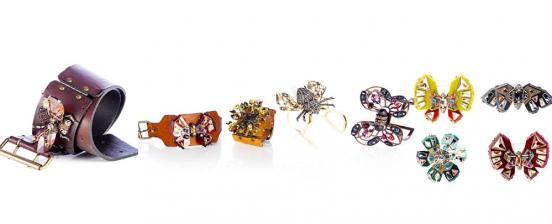 The new season of the decorations in the form of insects responsible fashion house Giambattista Valli. At Fashion Week in Paris, Italian designer presented a collection of dresses with luxury, if alive, floral prints. And where flowers and insects there.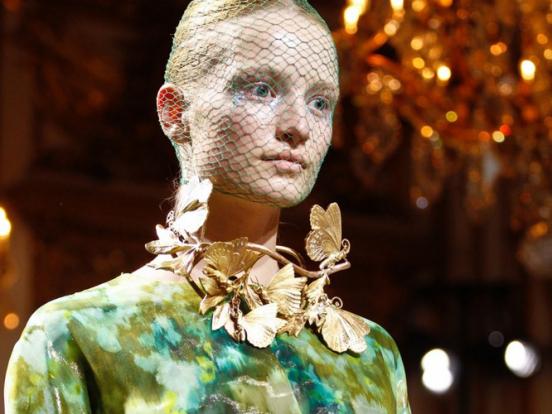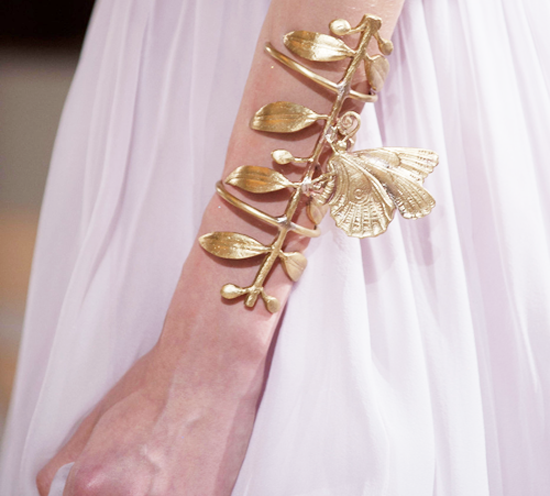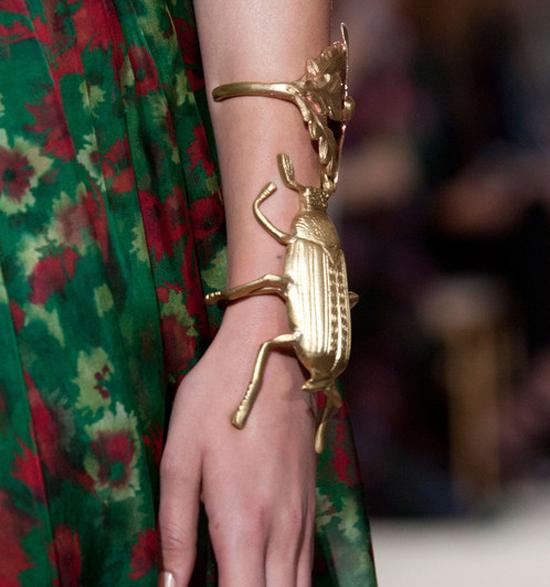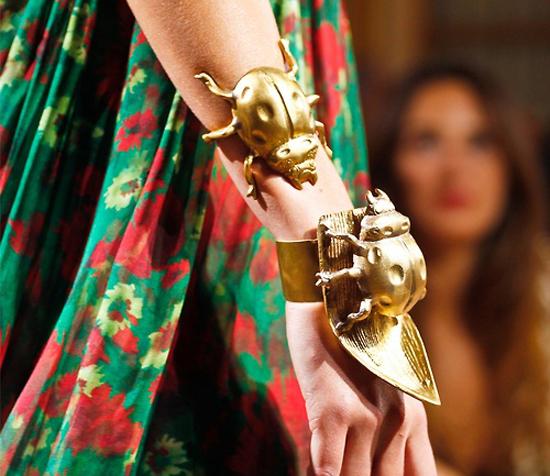 Someone love of insects - a seasonal phenomenon, and some for many years collecting and wearing such jewelry. For example, Heidi Klum loves bracelets, earrings and rings in the form of butterflies.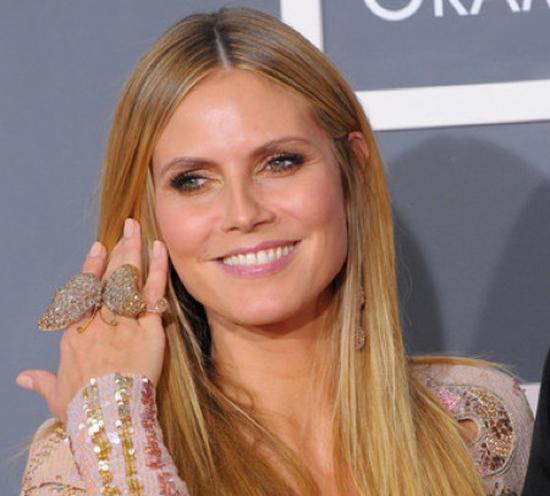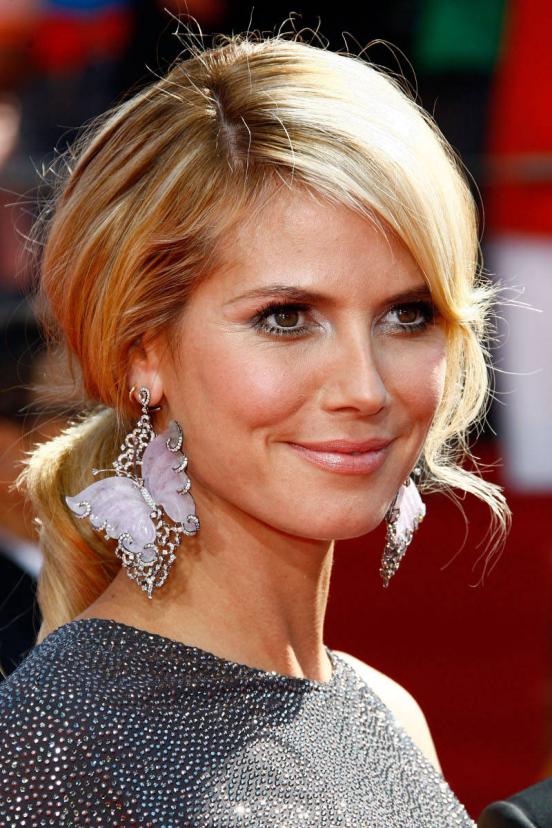 In the love of butterflies with Heidi can compete only Mariah Carey - singer just loves these insects and all that is connected with them. She has a tattoo of a butterfly, a bottle of perfume her name is decorated with a butterfly, one of her albums is called «Butterfly», let alone an ornament in the form of butterflies and can not speak - she plucked up their extensive collection.
To be continued ...