The onset of spring occasion for transformation. Together with the awakening of nature, transformed beyond recognition and fashionable girl from Moscow to Dubai. In the spring wardrobe fashionista worthy place traditionally takes beautiful skirt - a symbol of true female attractiveness and sexuality.
In the fashion season Spring-Summer 2014 the world's leading designers are not so critical and leave us a choice. A huge variety of silhouettes, cut and texture allow fashionistas easily choose your ideal skirt.
1. Mini
Fendi, Jeremy Scott, S / S 2014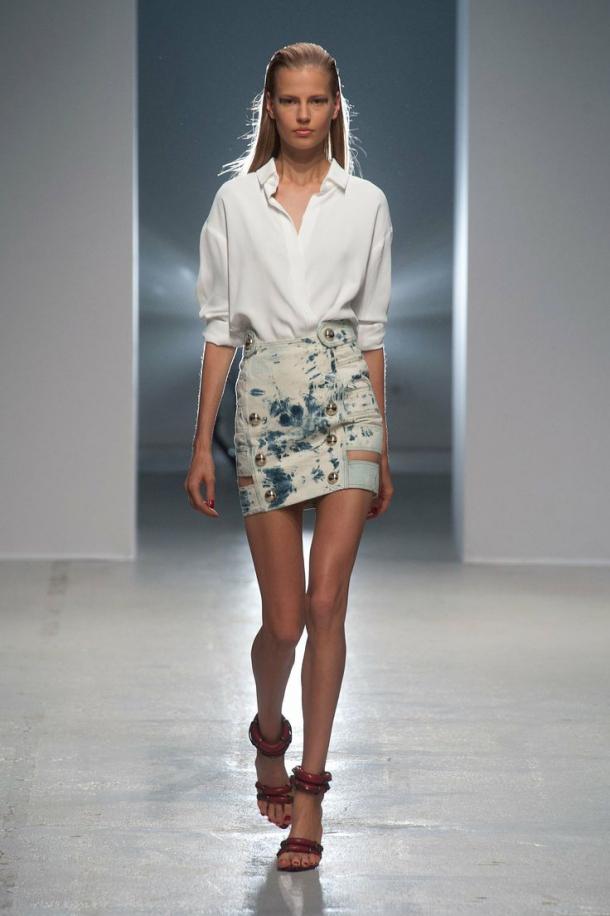 Anthony Vacarello, S / S 2014
For owners of slender legs good news is the triumphant return of mini length. However, it is worth remembering that this length would be appropriate only for a party, and if possible with a shoe at a moderate heel height or low speed, if growth allows.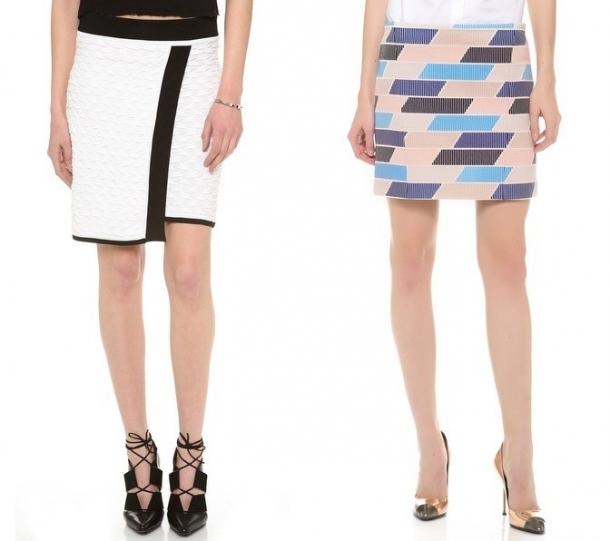 Opening Ceremony $ 265, Thakoon $ 570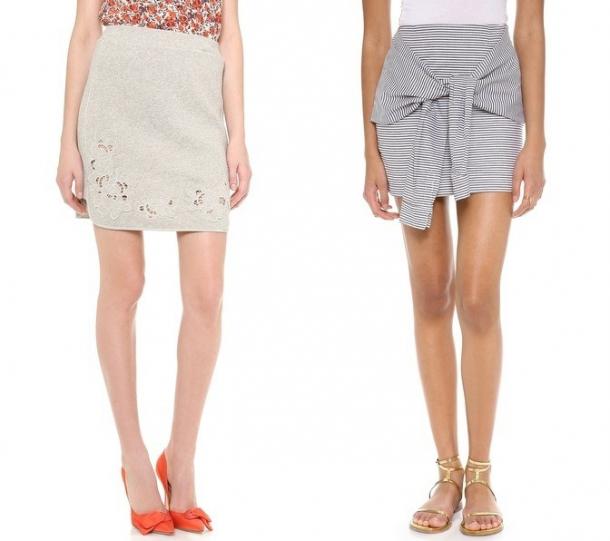 Rebecca Taylor $ 275, Joa $ 58
2. Transparent fabric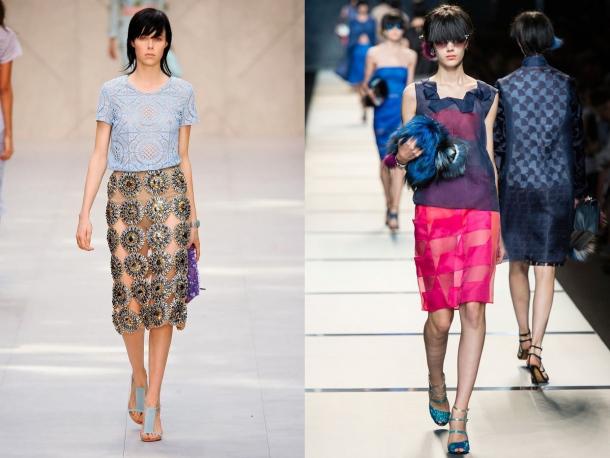 Burberry Prorsum, Fendi, S / S 2014
This spring, it became clear that not only the mini skirt can look tempting. Transparent skirt relevant as ever. If in the autumn and winter wear the finest lace or organza seems strange, why not take a chance to put something like that in the warmer months. Fendi and Burberry Prorsum asked transparent fashion season in 2014. And Oscar de la Renta and Jason Wu offer bold decisions even in the collections of Pre-fall.
For everyday life such options skirts rarely applied, but I found some suitable options.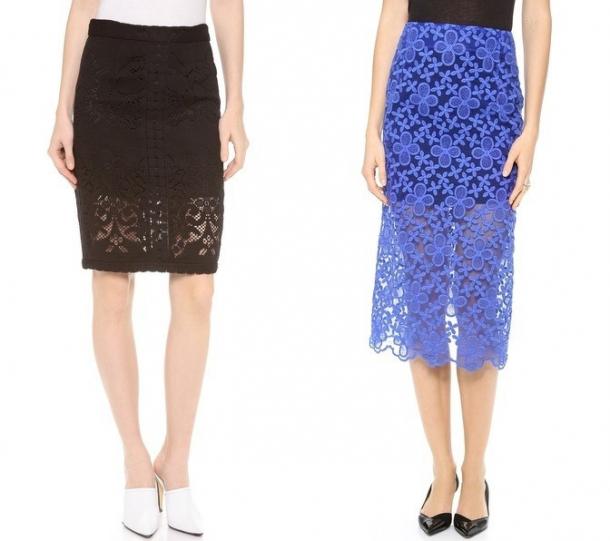 Sea, $ 485; Karla Spetic, $ 295
3. Pleated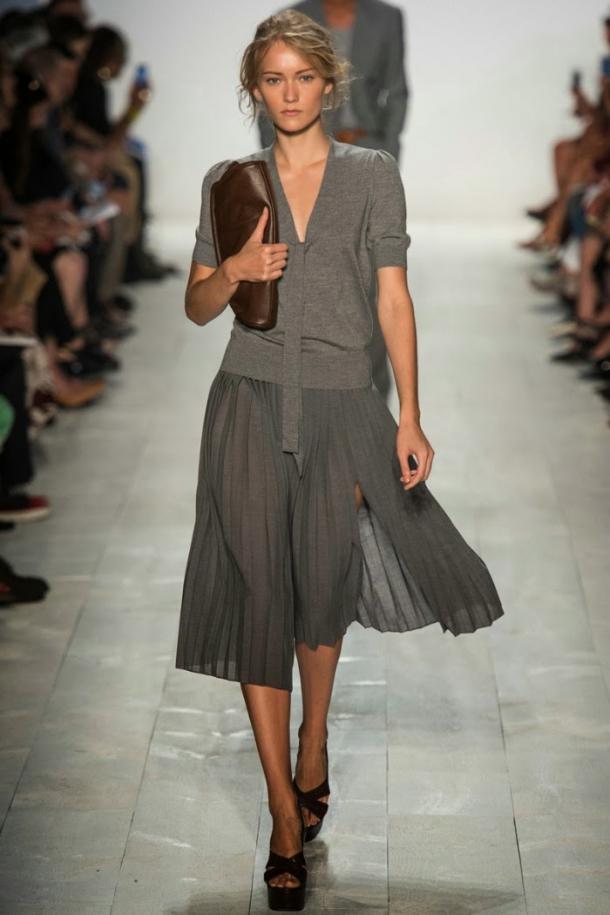 Michael Kors, S / S 2014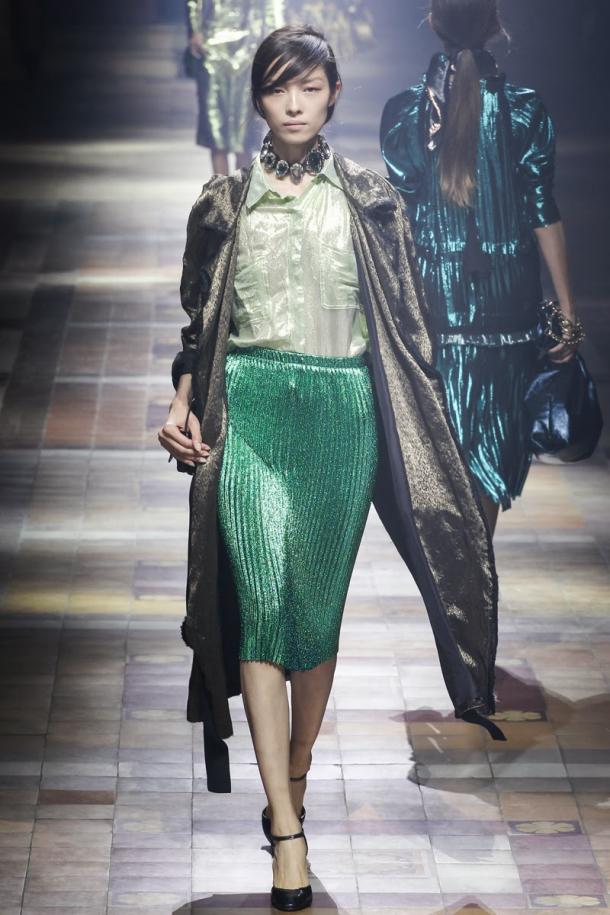 Lanvin, S / S 2014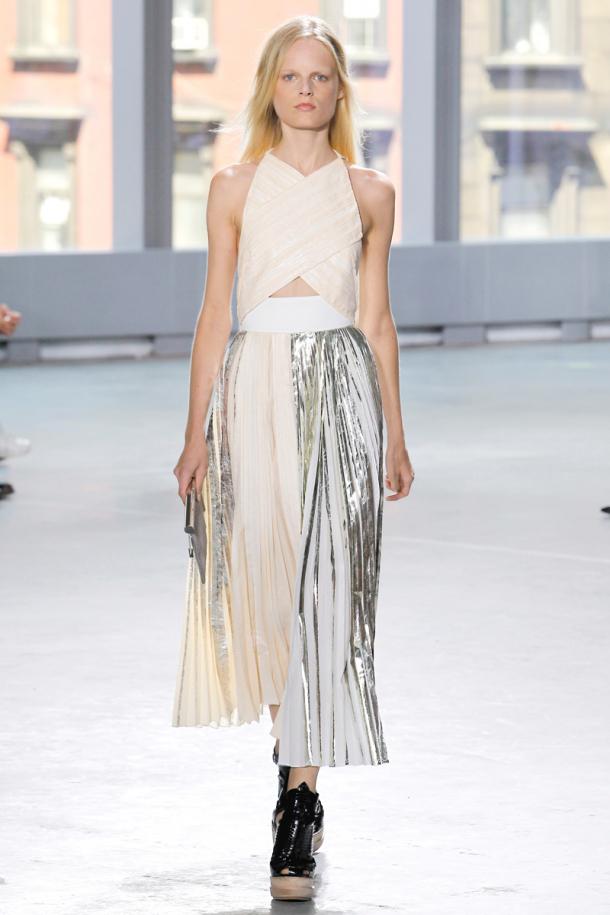 Burberry, S / S 2014
Incredibly feminine option - swaying vertical folds pleated skirts. Focusing on the podium of the new season trends, Michael Kors, Celine, Dior, Lanvin and Burberry Prorsum, welcome midi length.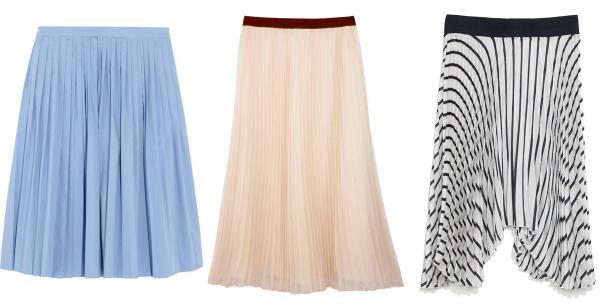 Ann Taylor, $ 98; Massimo Dutti, $ 99; Zara, $ 59
4. Skin
Balmain, Saint Laurent, S / S 2014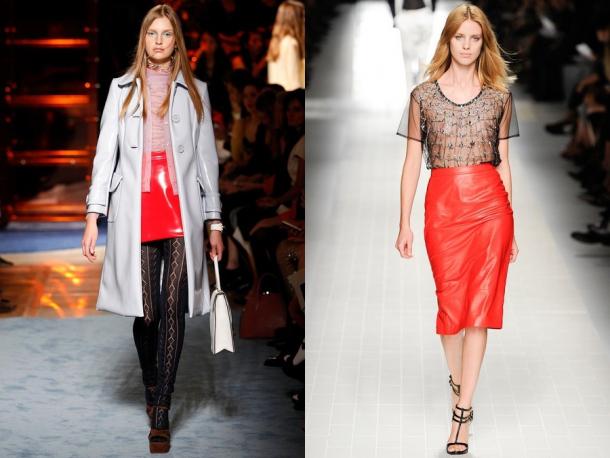 Miu Miu, Blumarine, S / S 2014
Leather goods, it seems, is not going to leave the ranks of current and trendy spring-summer season 2014 leather skirts of various colors and textures accentuate your bestial nature. Juicy bright or pastel, it's time to get at least one.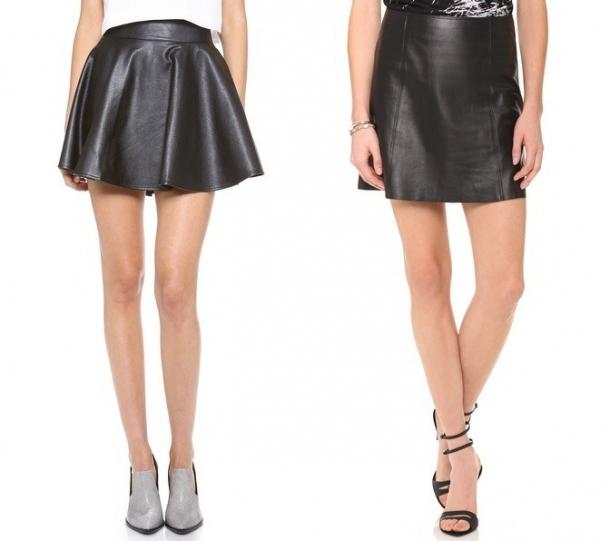 By Chance, $ 85; Susane Monaco, 150 $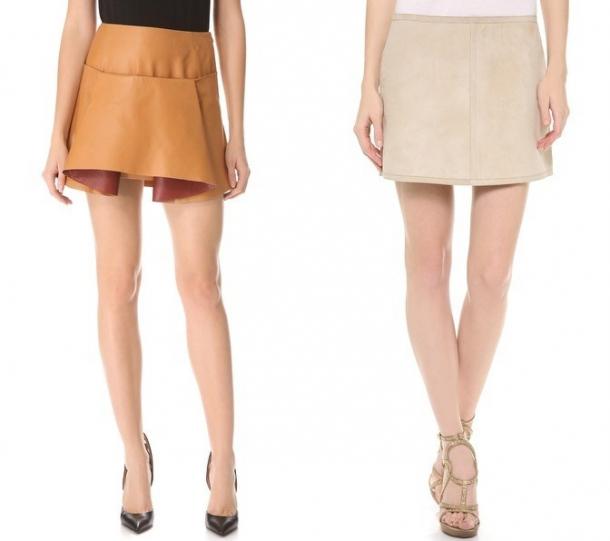 Kaufman Franco, $ 995; Mugler, $ 895
5. Shuttlecocks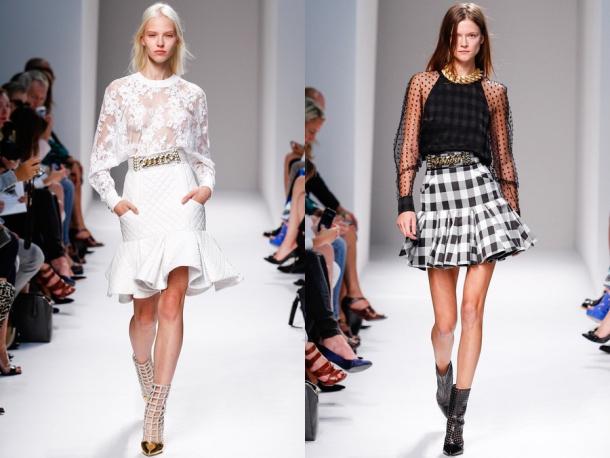 Balmain, S / S 2014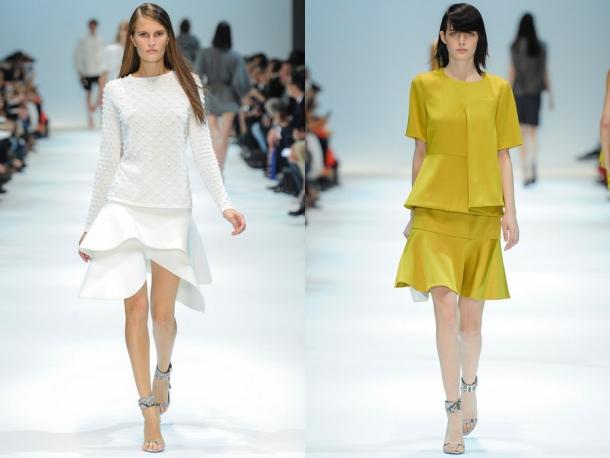 Guy Laroche, S / S 2014
Very feminine look skirt with ruffles. Ideas can spy on the show Spring-Summer 2014 French luxury house Balmain or more democratic American Guy Laroche. These skirts look very impressive, but it should be remembered that the massive thighs look heavier. Such a silhouette rather designed for women with narrow hips.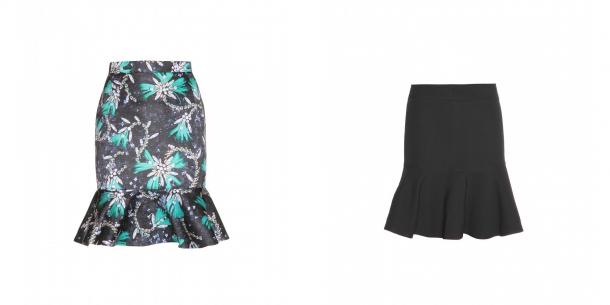 Mary Katrantzou, $ 1,500; Vanessa Bruno, $ 400
6. Lush
Skirts could be seen in shows Alberta Feretti and Diane von Furstenberg Spring-Summer 2014.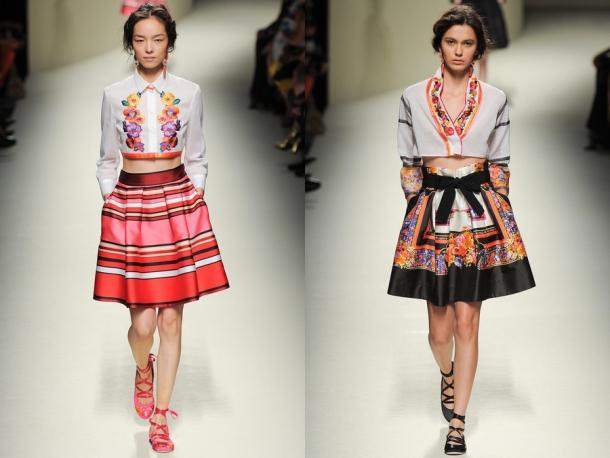 Alberta Feretti, S / S 2014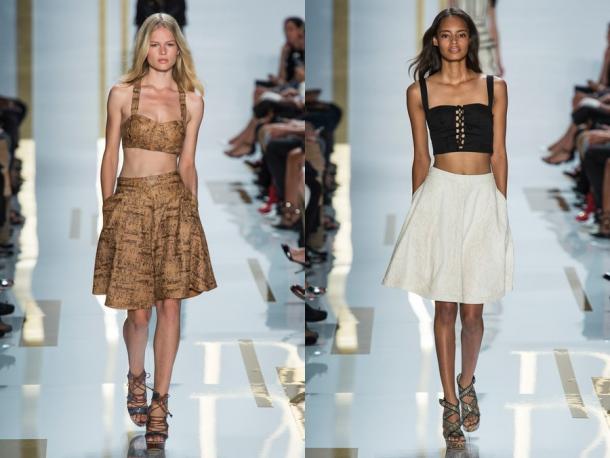 Diane von Furstenberg, S / S 2014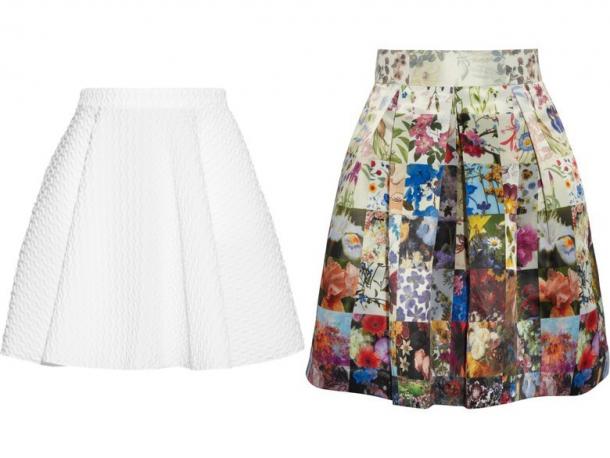 Faith Connection, $ 285; Markus Lupfer, $ 300
7. Pencil skirt
A place of honor in the new fashionable wardrobe in 2014 again takes the classic pencil skirt, the main advantage of which - the effect of a slim figure. Worthy examples should look at Miu Miu, Burberry Prorsum and Kenzo.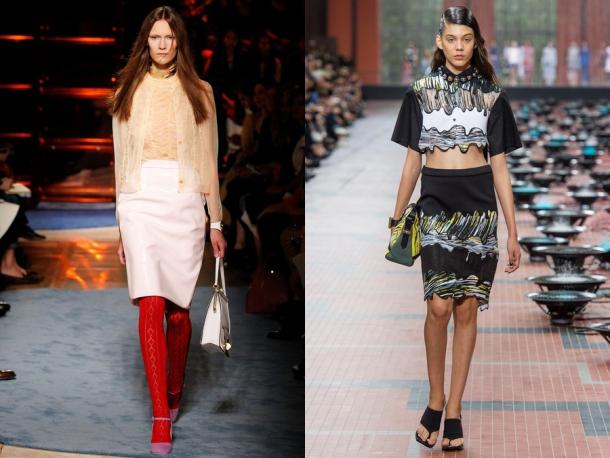 Miu Miu, Kenzo, S / S 2014
8. smell
On the streets clearly will be hot this summer, because fashion skirt to smell triumphantly returned and become the most formidable weapon fashionistas next season. Let this skirt is not always appropriate, but it looks quite interesting, juicy opening the hip. Owners of beautiful feet is the time to try a novelty!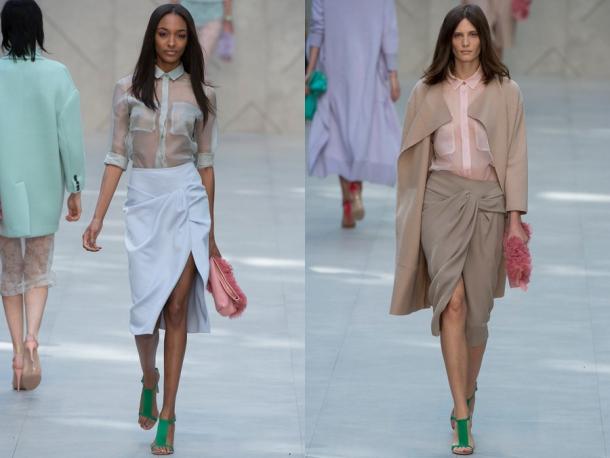 Burberry Prorsum, S / S 2014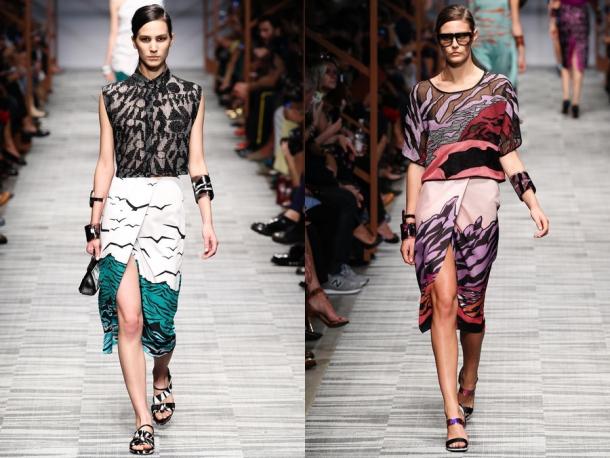 Missoni, S / S 2014
8. Asymmetry
Complex cut and uneven edge were the main signs of skirts in the upcoming fashion season. Should be inspired by images from the collection Spring-Summer 2014 Celine and Salvatore Ferragamo. Perhaps it is in the collection of the French house Celine, asymmetrical skirts were more likely.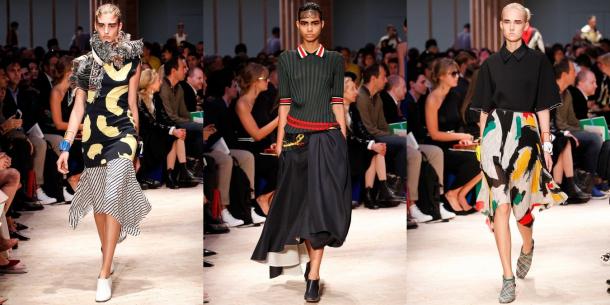 Celine, S / S 2014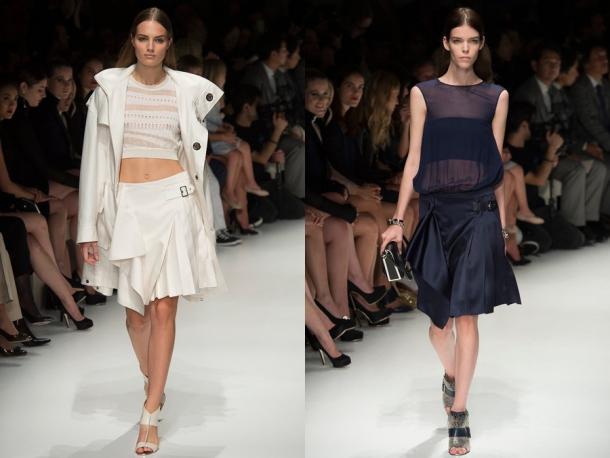 Salvatore Ferragamo, S / S 2014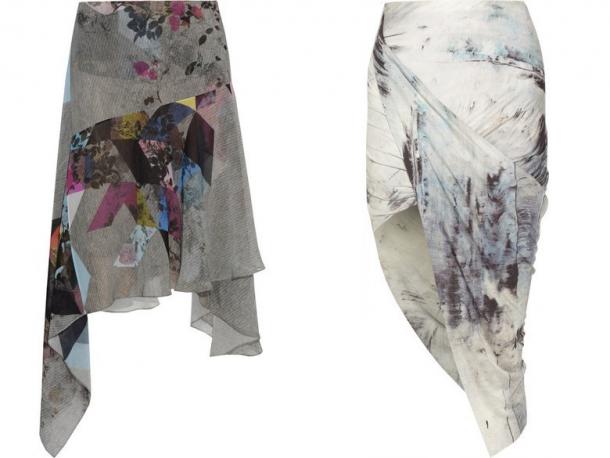 Preen, $ 700; Helmut Lang, $ 230
9. Fringe
Effectively look and attract admiring glances will skirt decorated with playful fringe. Barely noticeable like Chanel or multilayer like Alexander McQueen - the choice is yours!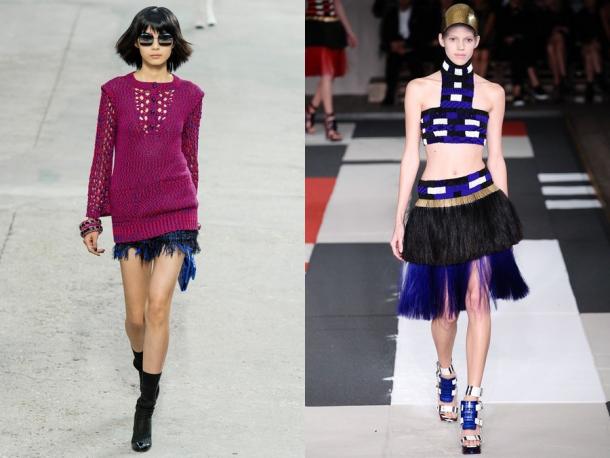 Chanel, Alexander McQueen, S / S 2014
Smart looks fringe trim collection Miu Miu. Noble shades on a strict straight cut skirt look very elegant and can be applied in everyday life.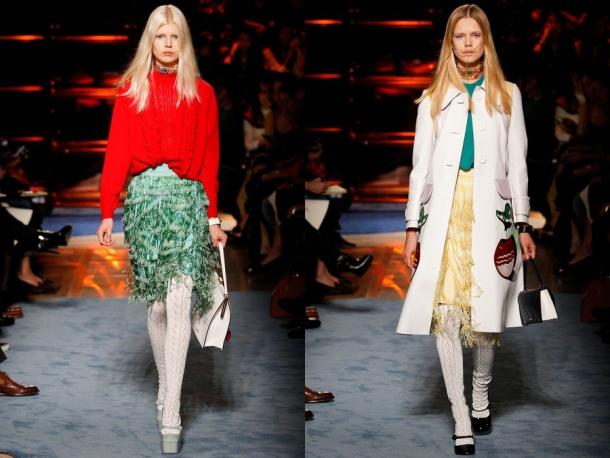 Miu Miu, S / S 2014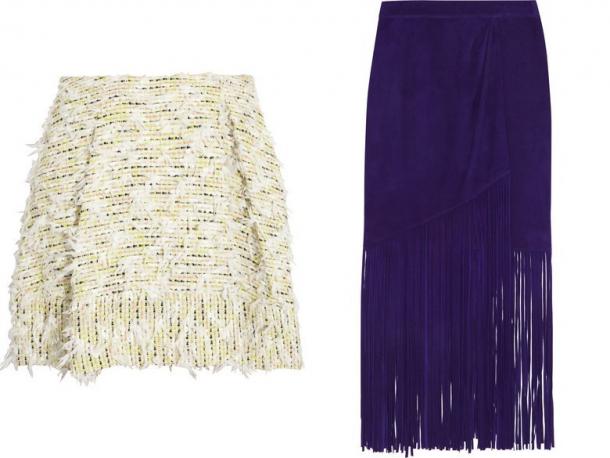 3.1 Phillip Lim, $ 450; Tamar Mellon, $ 750
Colours:
I think, as you have already noticed, colors skirts 2014 most varied, leaving the possibility of a flight of fancy. Bright juicy colors side by side with life-affirming pastel. The choice is yours, dear ladies!