On Friday in New York, started Bridal Fashion Week. The event is usually a very spectacular: white dresses of organza and chiffon, gorgeous accessories and solemn atmosphere. During the three days of wedding images showed about twenty brands, including - Oscar de la Renta with classic dresses A-shaped silhouette, Carolina Herrera, which used this time is particularly thin and delicate lace, Reem Acra with satin milky and Marchesa, Amsale and, of course, Monique Lhuillier.
In addition to dresses, the guests enjoyed watching the models hair and makeup. Stylists and makeup artists were again for the classics and naturalness, so the hair of models were placed in the light and feminine hairstyles and make-up was dominated by shades of neutral calm.
The images of the models for the show Oscar de la Renta was dominated by femininity. Makeup models was carried soothing colors: makeup artists have focused on the eyebrows and slightly stressed the lips and eyes.
The most common hairstyles have been beaten with the help of fine accessories and hair ornaments. As in past shows of fashion, hairstyles in the Bridal Fashion Week were presented side by side installation with direct and low ponytail.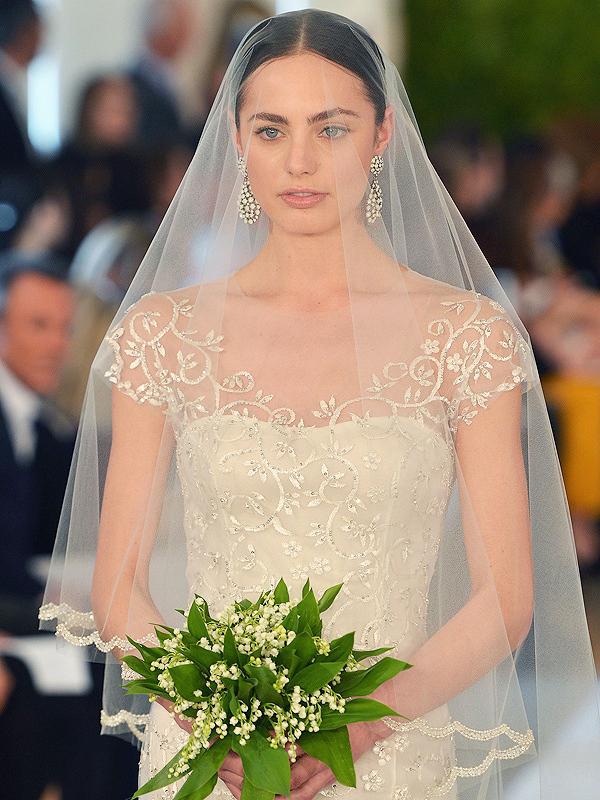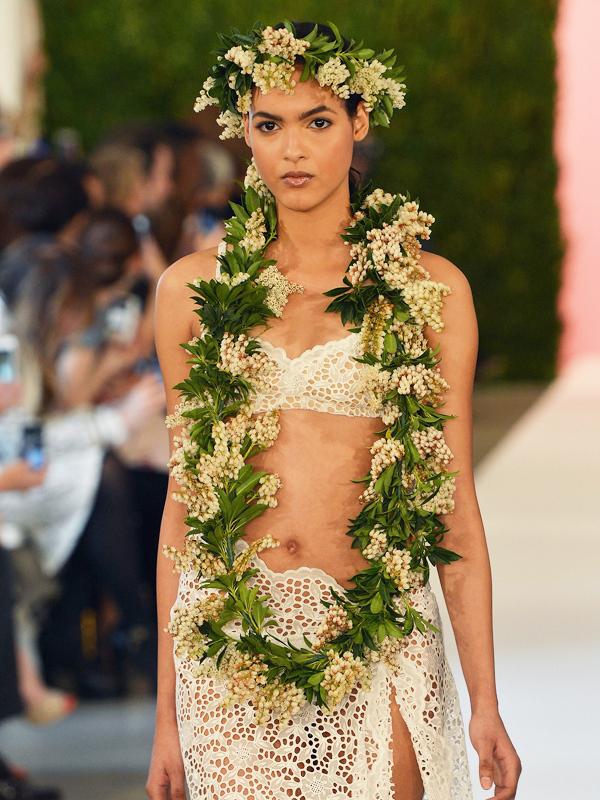 The hairstyles on the models shows Marchesa also dominated mild negligence and tenderness at the same time. The model's hair were woven flowers and feathers. The make-up without its bright accents: Only a radiant complexion and gentle lip color.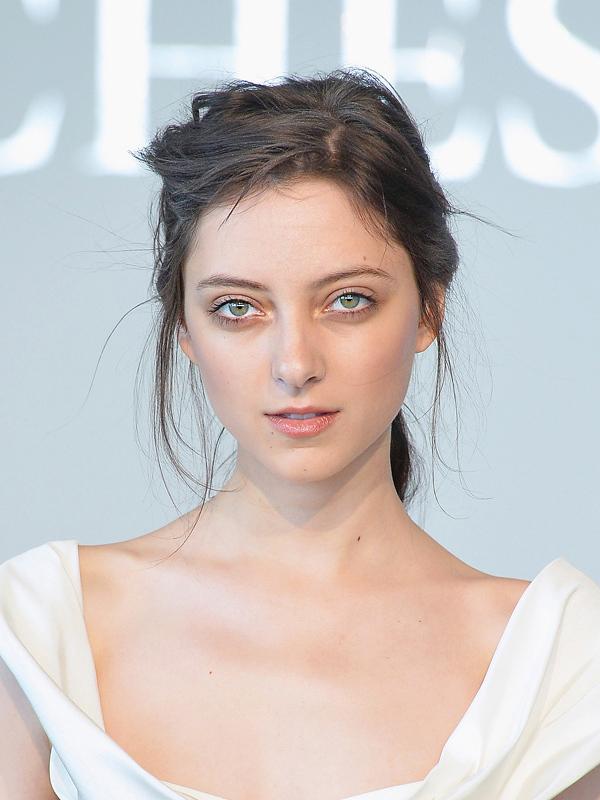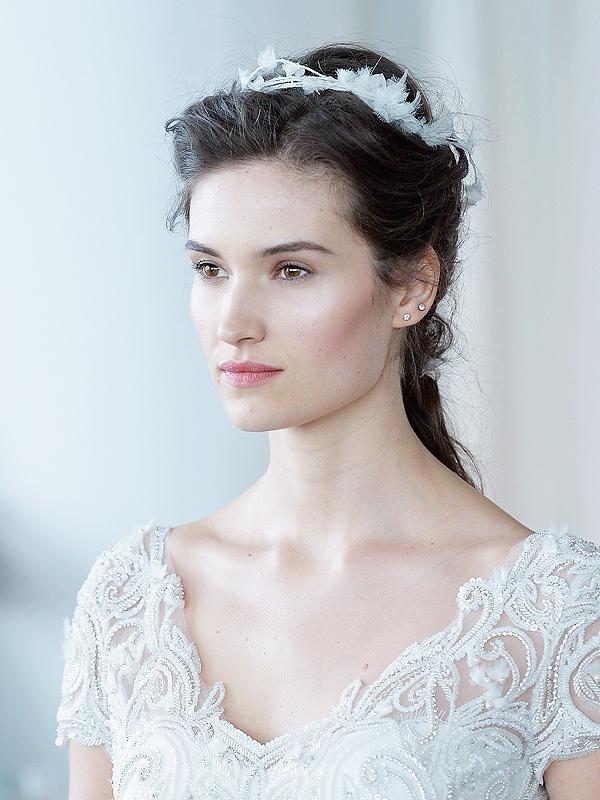 Despite the apparent negligence of the hair, its performance, certainly, requires skill and time: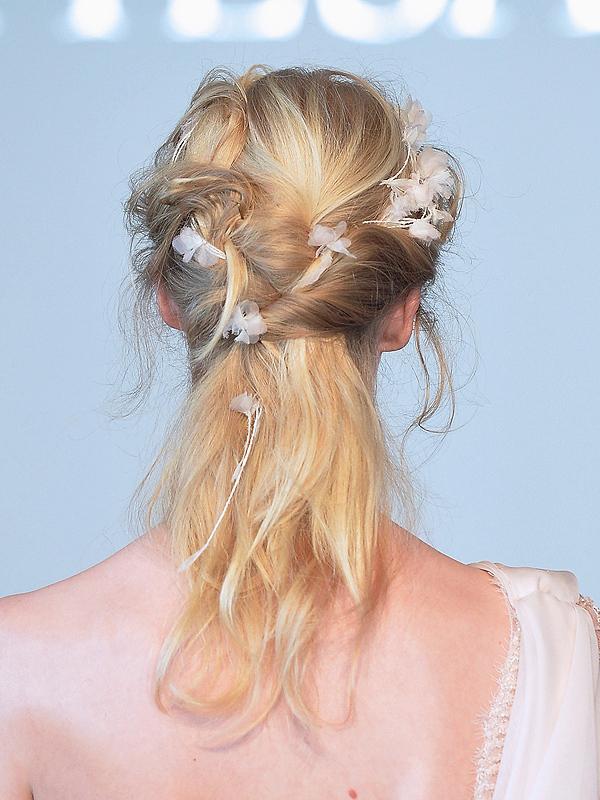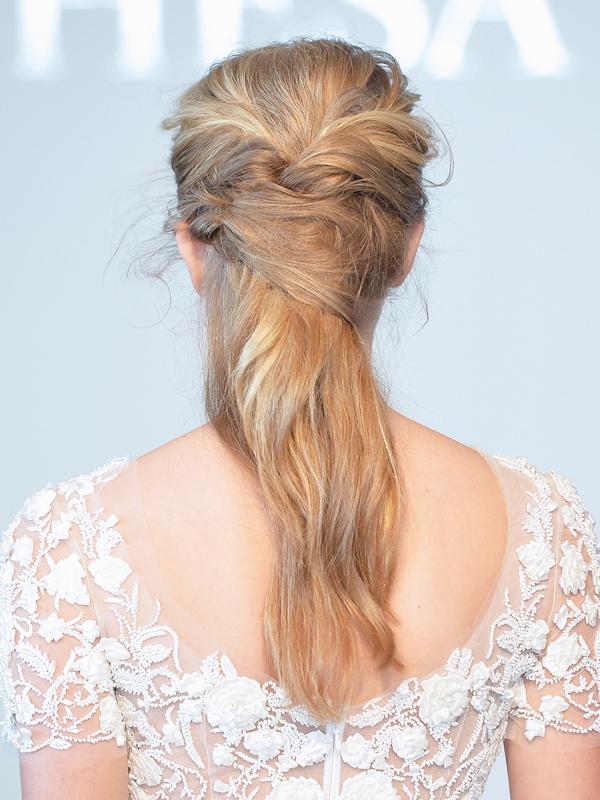 Amsale has shown traditional images without any frills. Laconic hairstyles, differing accuracy and elegant make-up model demonstrated on the show floor. Natural shades of shadows were almost imperceptible, but made a bright spot scarlet lipstick.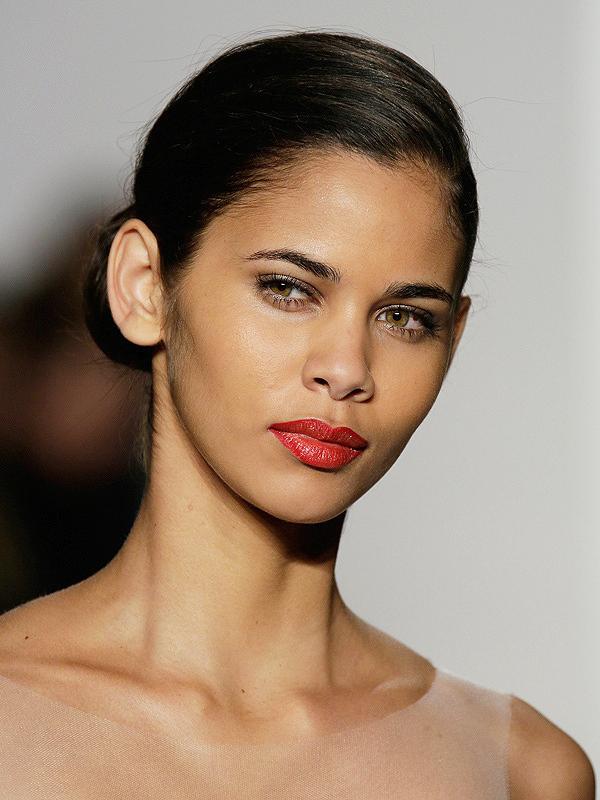 The image of the bride Monique Lhuillier rims were presented with diamonds and classic wedding hairstyle.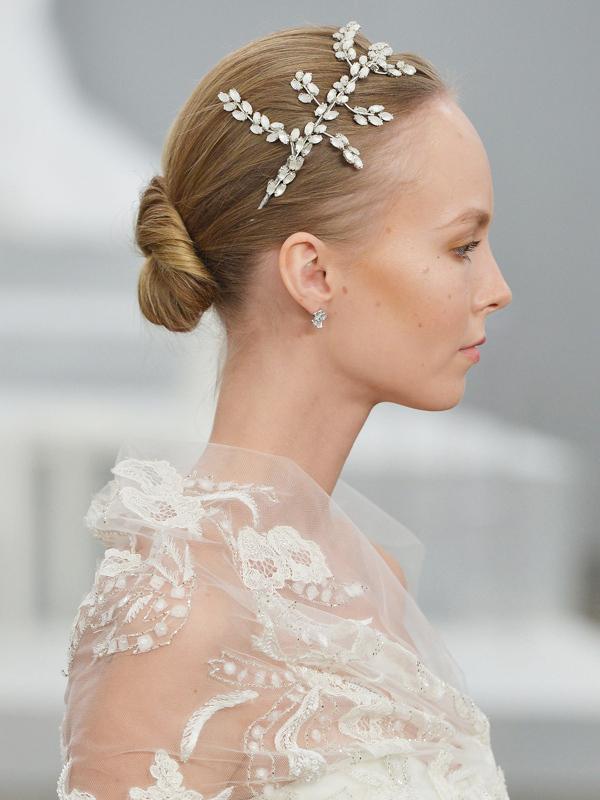 Carolina Herrera dressed brides in light, weightless dresses decorated with delicate lace. Hair models decorated with elegant accessories made from big pearls and diamonds.
"Flower theme" present in many models of accessories: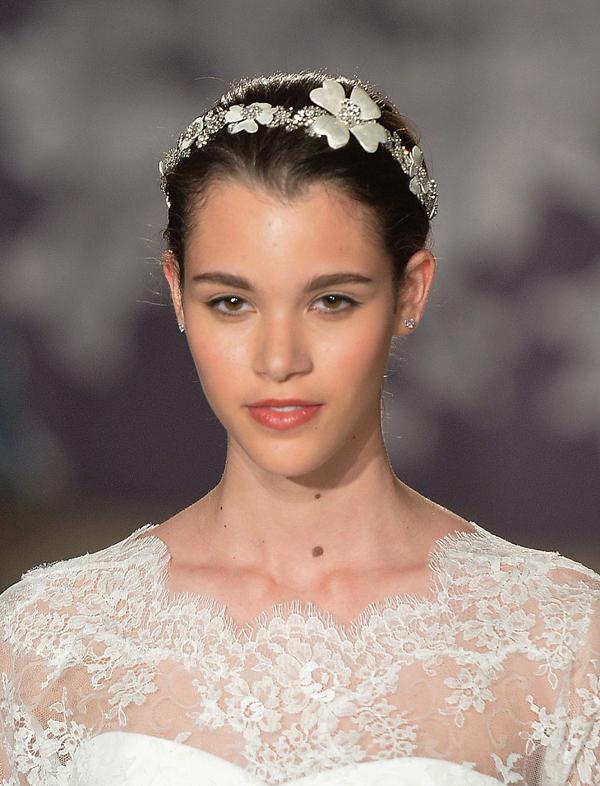 And finally, some nice wedding dresses from past shows.
Carolina Herrera Bridal Fashion Week
Carolina Herrera Bridal Fashion Week
Carolina Herrera Bridal Fashion Week
Carolina Herrera Bridal Fashion Week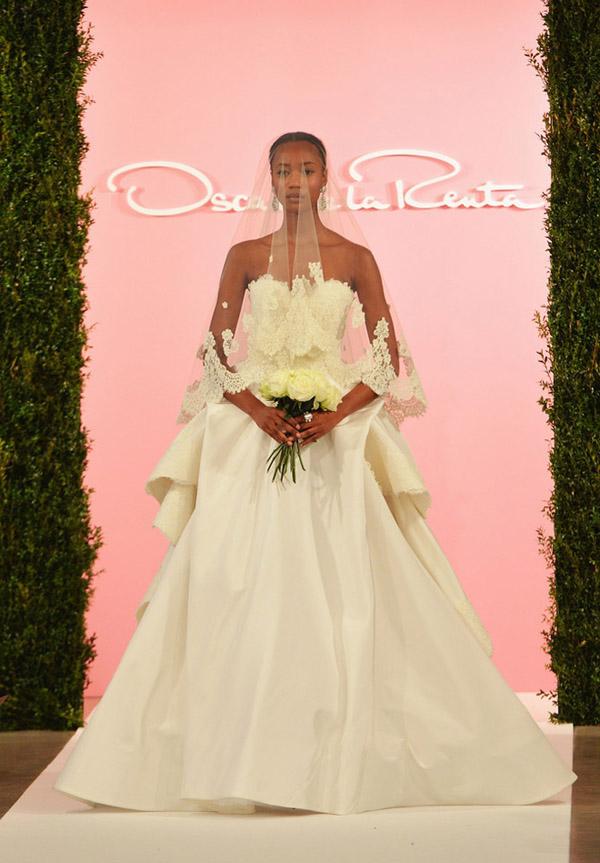 Oscar de la Renta Bridal Fashion Week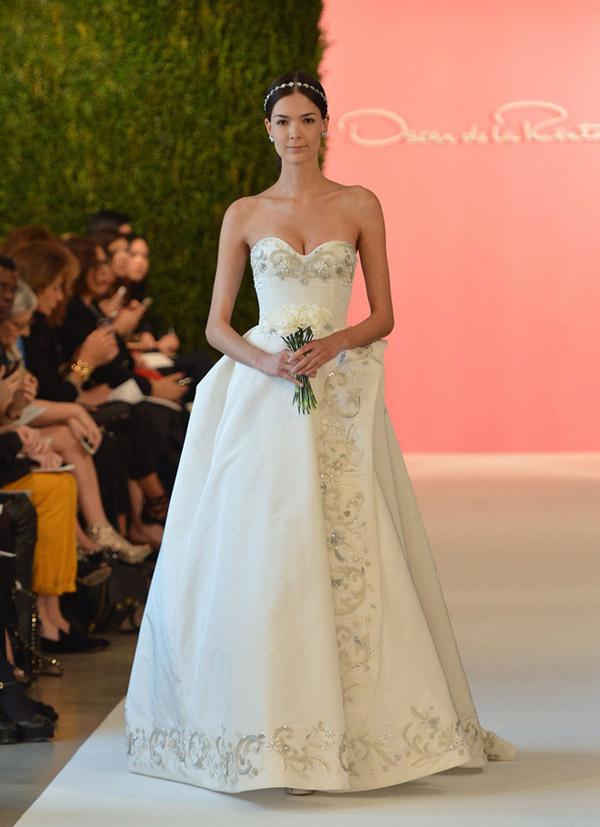 Oscar de la Renta Bridal Fashion Week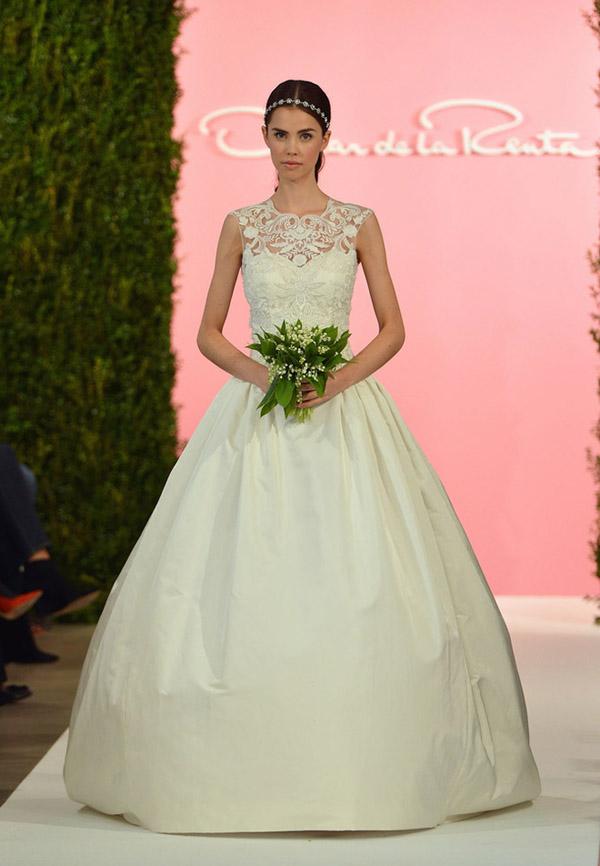 Oscar de la Renta Bridal Fashion Week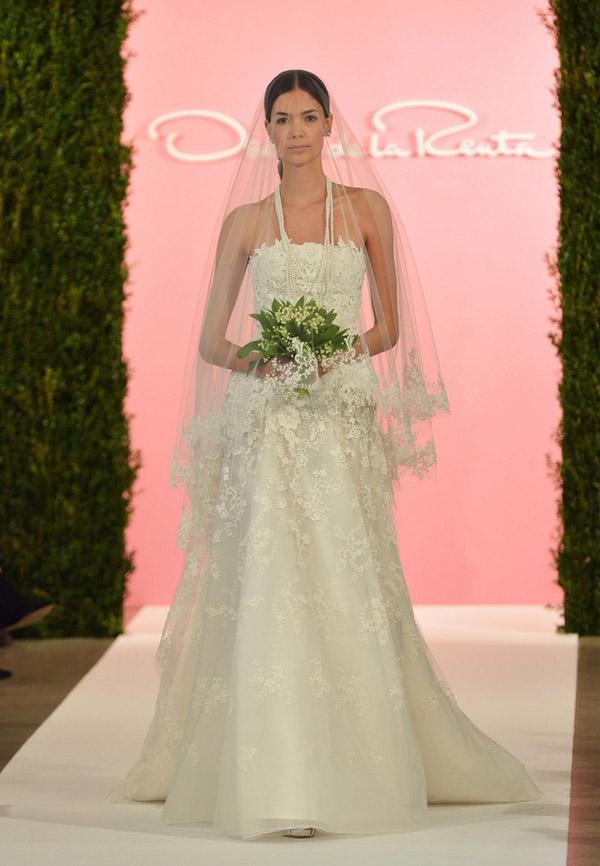 Oscar de la Renta Bridal Fashion Week