Date wedding of Angelina Jolie and Brad Pitt is not yet assigned, but the main theme of the wedding fashion this year is already cluttered with rumors. Rumor has it that the wedding dress for the actress will be created house «Versace», but there are suggestions that Angelina will be held to the altar in a luxurious creations of other well-known designer coalitions. The secret is kept literally everything, just like a year ago Jolie like a princess Kate Middleton does not reveal the secret of their future wedding dress, and of the festival he says reluctantly. Now the mother of six children of a very tight schedule - should Jolie star in three movies - but we know that the time for the wedding will still be allocated, because the engagement should be completed triumphant, and perhaps not much celebration. Fotoshopery offer several options for responding to the proverbial question, "what will be the wedding dress Angelina Jolie?".
Carolina Herrera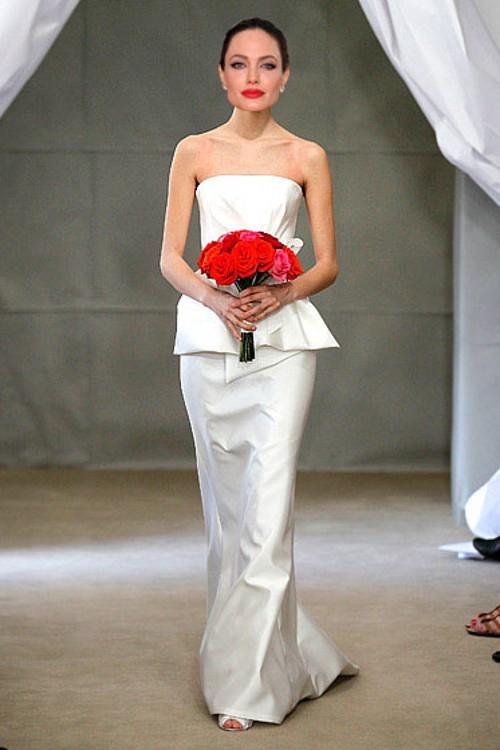 Ralph Lauren
Opinion on this dress is contradictory: on the one hand, it opens the shoulders, which is not good because of the excessive thinness of the actress, but then all the attention will be focused on the bride's face, and only then is this renowned bride is very beautiful. I do not know if Angie chooses a dress like that, but in my opinion it is too simple and even away from the wedding ...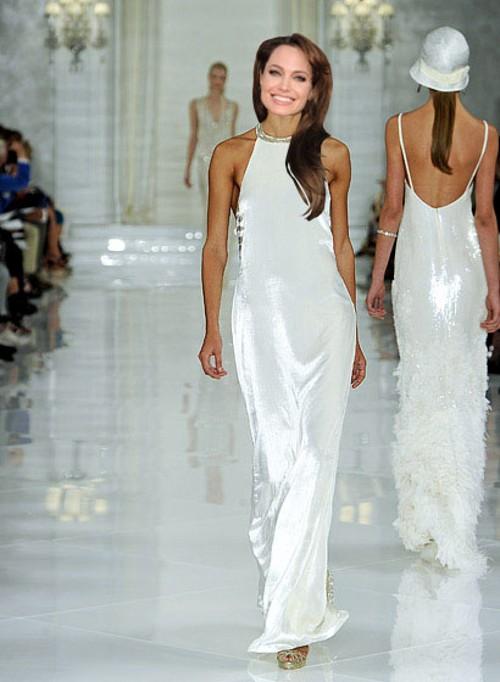 THEIA
This free dress with a decorated top and glamorous at the same time comfortable. Dresses like a cut is often put on the event-country princess Taylor Swift, Carrie Underwood, and Emmy Rossum, in which they look great. But for such a dress Angelina and more practical, because it will curl around 6 children and each of them have to pay attention even in such an important day.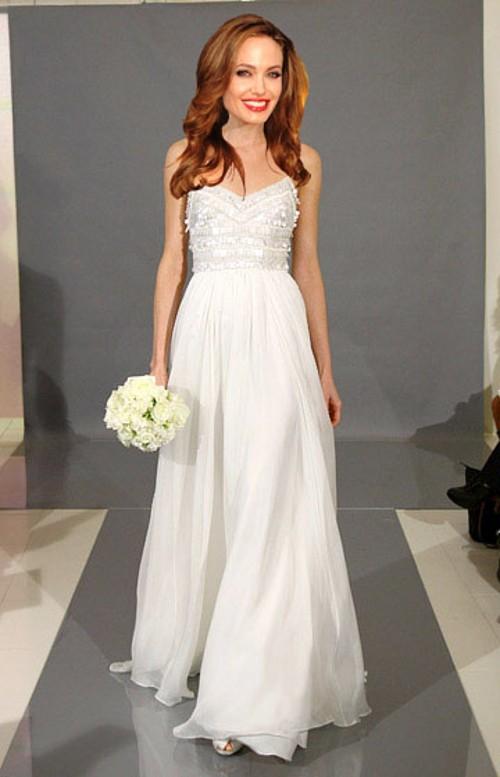 THEIA
It argued that the veil - a symbol of purity and innocence, but I think in America, so there is no established point of view and Angelina can be easily put on a veil, if desired. The dress is very similar to the dress of Kate Middleton and I think that Jolie will look in it no worse than Miss of the royal couple.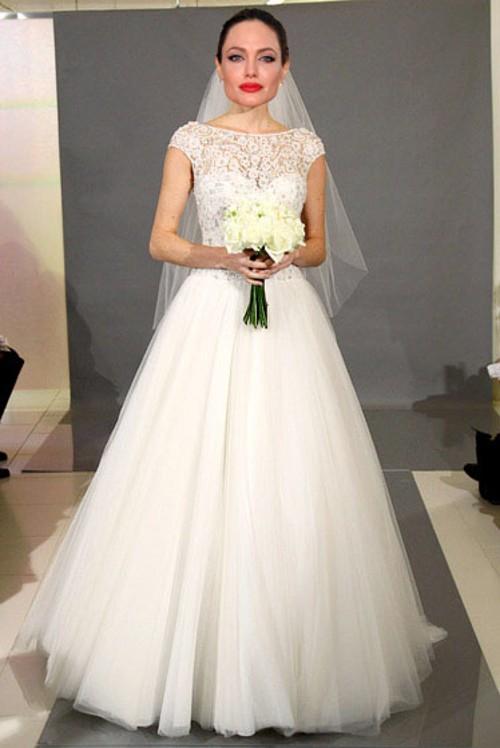 Marchesa
Accurate satin gown with beaded embroidered top. Best for a modest wedding and you can imagine.
Vera Wang
The lush burgundy dress is impressive, as if I did not like these clothes, I pay tribute to the creator. Very nice, but still a bit rough for the wedding.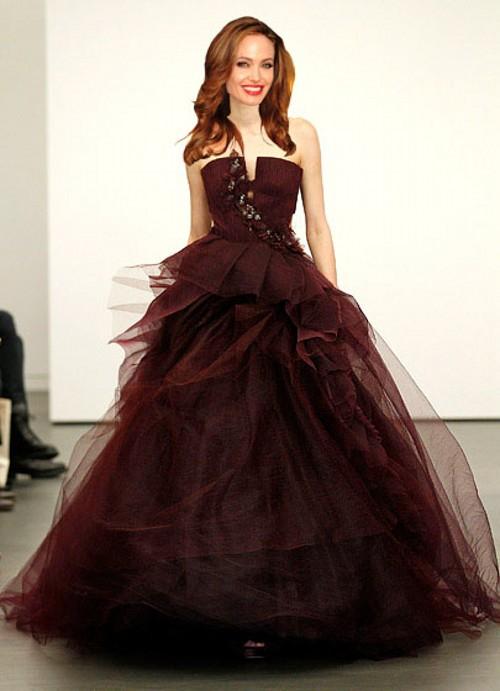 Vera Wang
The tradition to wear colored dresses for the wedding firmly part of our lives, but still I am for white or beige as a last resort. Perhaps this is a stereotype, but I think that he is a loyal.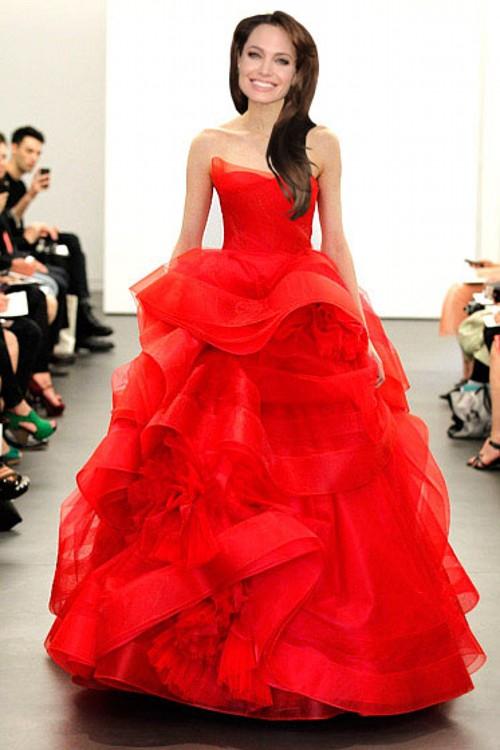 Oscar De La Renta
If the wedding will be held in France, it is a classic wedding dress - ideal. See it on the background of the castle and its bearer are majestically, as if out of time.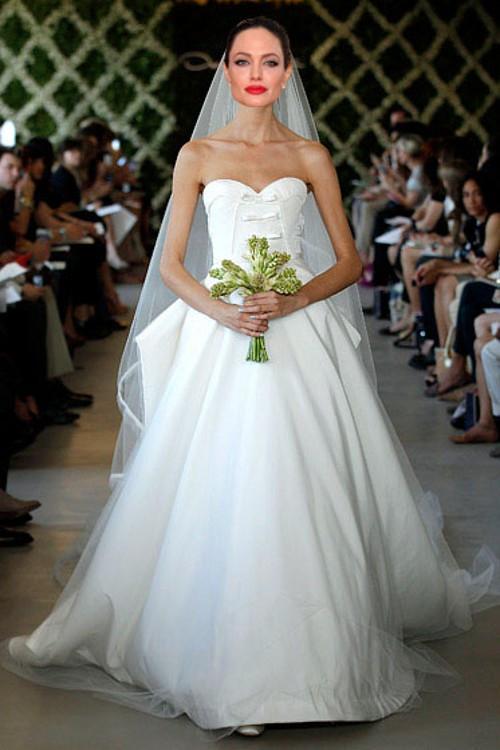 Elie Saab
Dress-Cocoon couture. In which case, you can remove the cloak.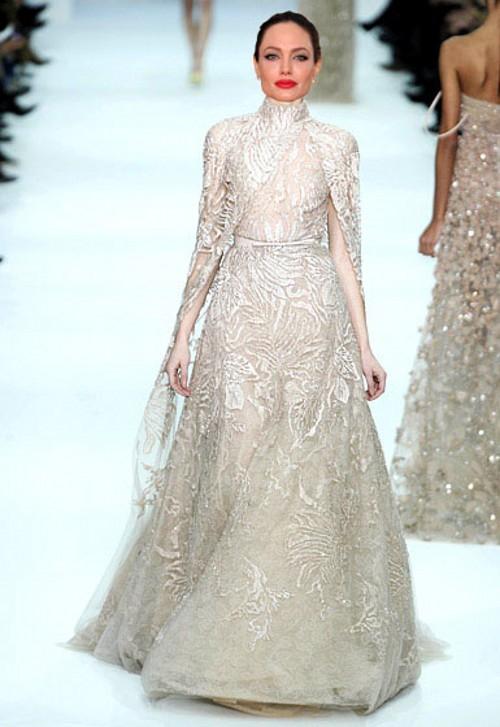 Elie Saab
Fully closed dress. I do not believe that Jolie can choose a, although you never know, it's still a wedding and not the "Oscar", where you have to show off in front of others.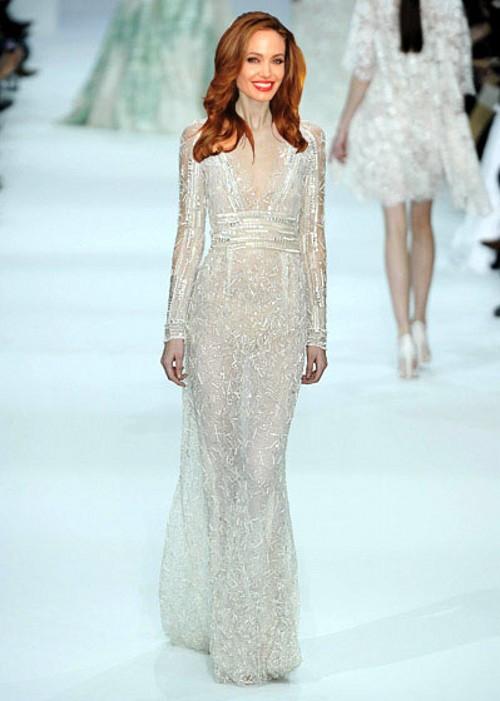 Elie Saab
Great dress!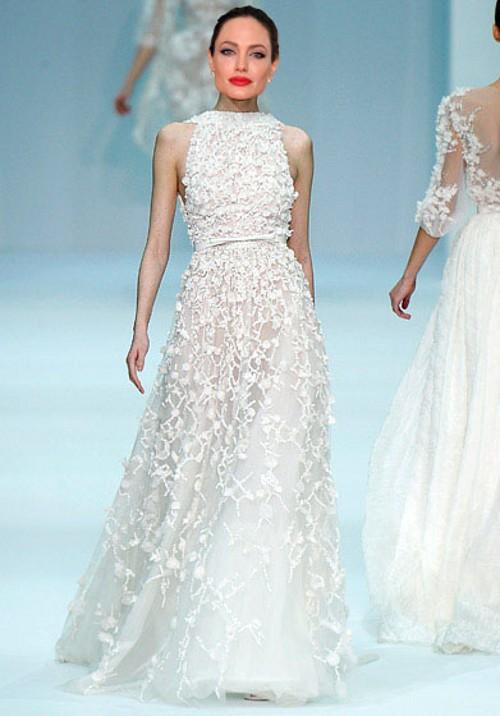 Carolina Herrera
This dress is certainly refreshing, but estetstvuya can say one thing - nothing special.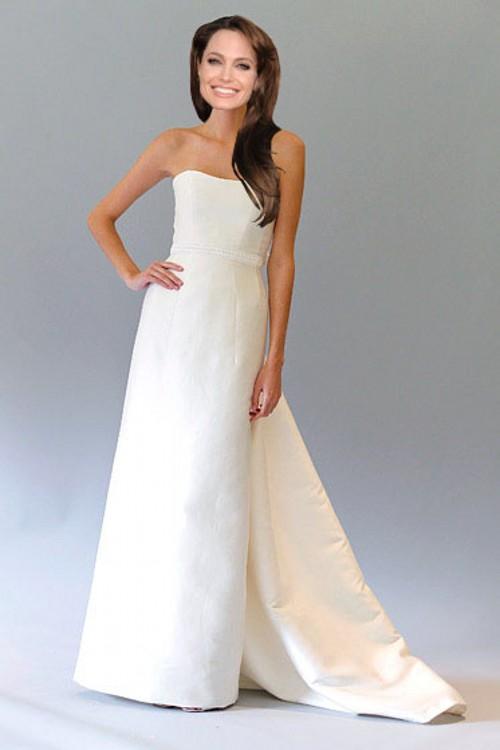 Carolina Herrera
For me this is an ordinary piece of cloth, but as they say in the West - is a brilliant classics.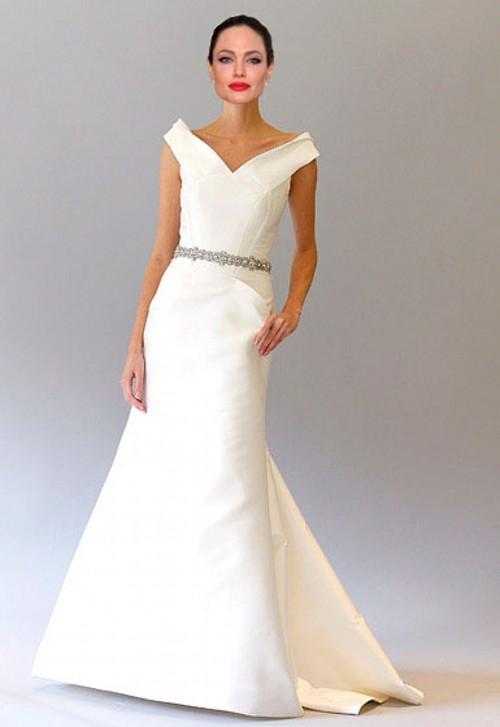 Ralph Lauren
Perfect dress! In it Jolie as the Greek goddess and selecting it, it certainly will not hear the cries of critics about thinness and paleness.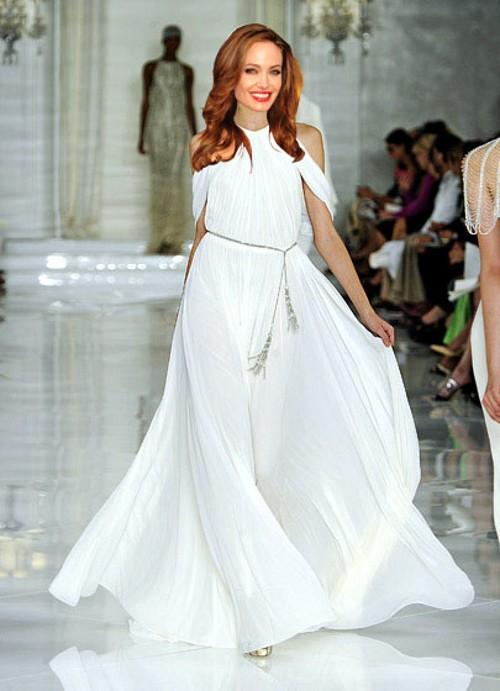 Vera Wang
The beauty of this romantic lace dress speaks for itself. If you choose it, you'll look like a real princess, but Jolie is not a princess, and the queen of cinema, so I think this creation solely for young ladies.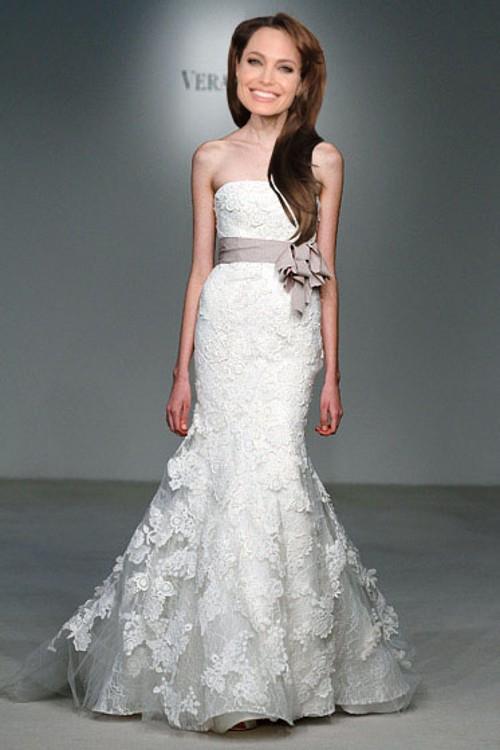 Victoria Beckham
Victoria would have been flattered by the fact that Angie chose a dress from under her arm. Clean, simple silhouette, emphasizing the waist with the help of beautiful strap.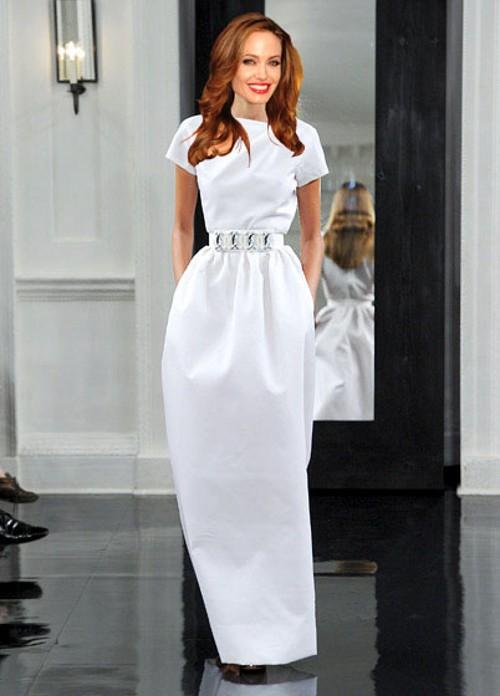 Giorgio Armani Prive
Angelina likes things from Armani, but this dress is too prim and knowing the taste of Jolie I do not think it will stop at this style. But dress screams of his luxury and there it will look good.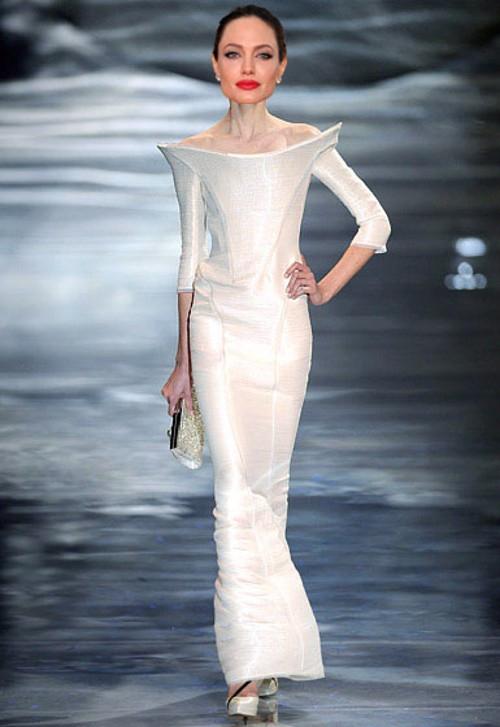 Prabal Gurung
Thin mill Jolie can accentuate an elegant dress, but the shoulders to open, I think it is not necessary.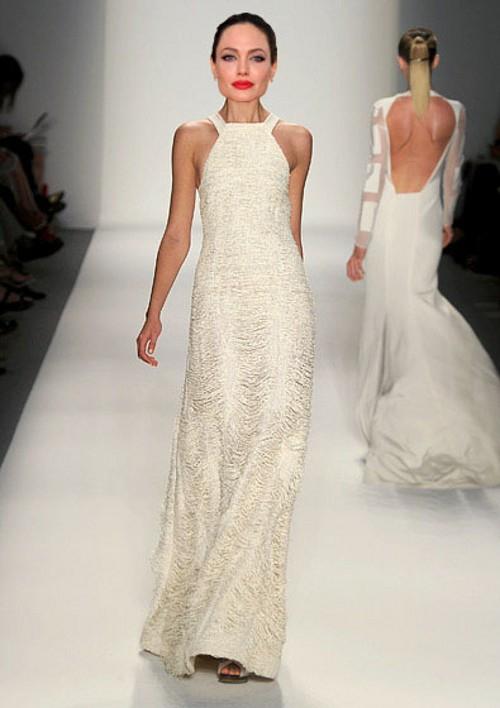 But not only tried to master Photoshop. Designers around the world alarmed and even created several exclusive designs for the future bride. Jolie can only select and make adjustments ...
THEIA
A lovely sketch of the creative director of the fashion house THEIA and wants to bring to life a luxurious silk dress with long sleeves, made of Chantilly lace. To image of the bride was more enigmatic designer has developed an interesting veil.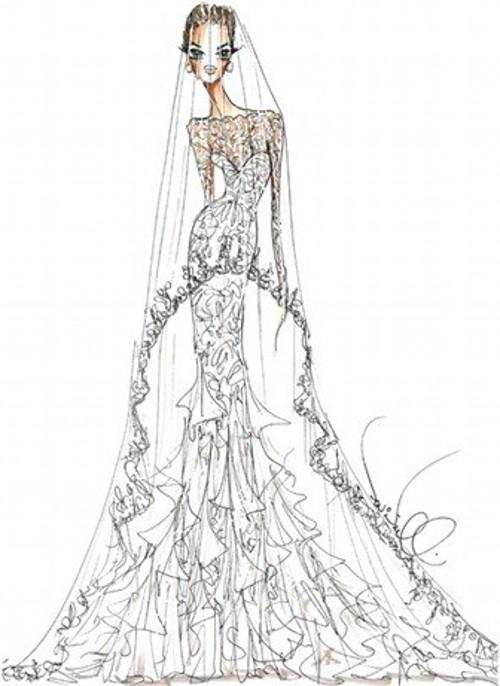 Reem Akra
Designer Reem Acra see Angelina in a silk ivory dress with a long flared skirt and neckline expressive.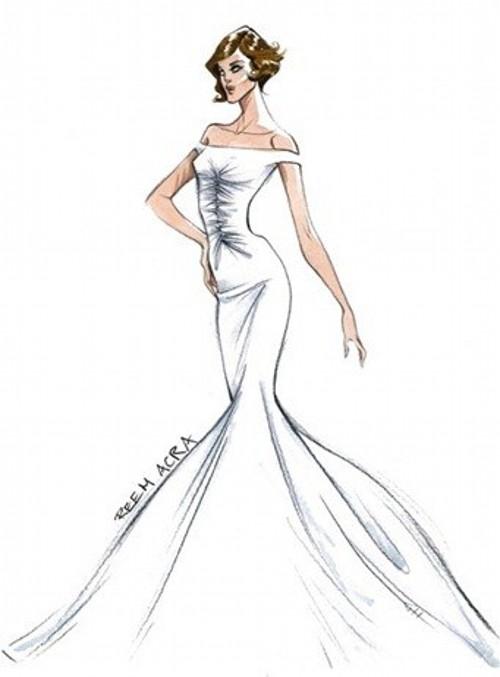 Hayley-Paige
Haley Paige turned to the history of the countries in which the children were born, Angie, and established here such an unusual outfit.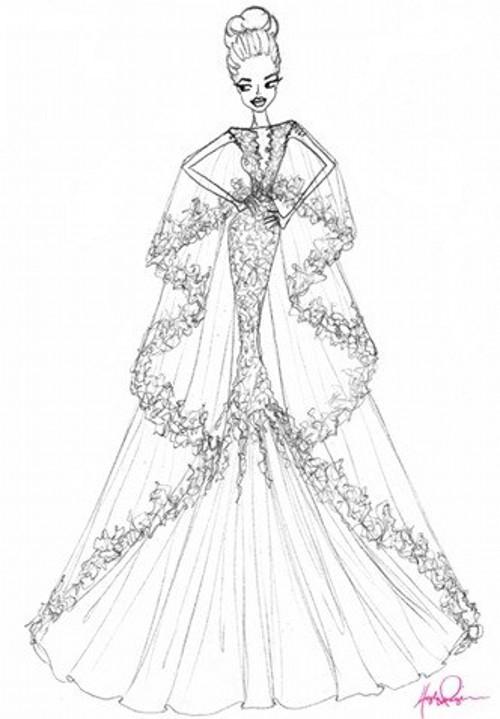 Watters
Easy, air, dress for the celebration in the narrow family circle. Perfect!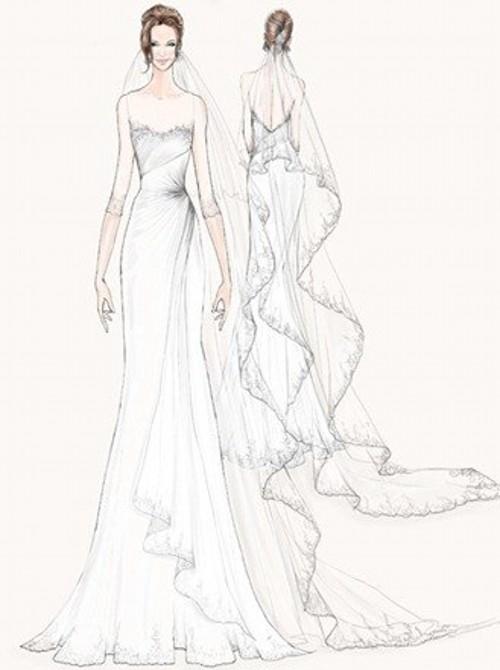 Lela Rose
High slits ... like it's familiar.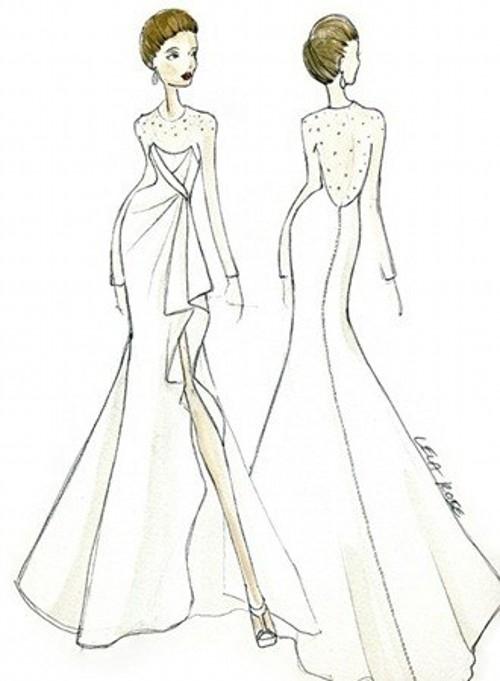 Alfred Angelo
Sexy dress in mermaid style with open back is designed to emphasize the shape of the actress. The dress is embroidered with lace and Swarovski crystals.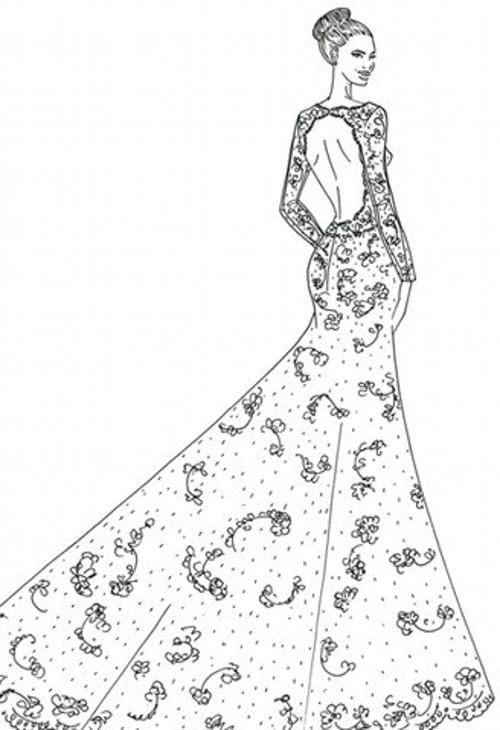 Angel Sanchez
Angel Sanchez sees Angelina Jolie in a wedding dress with long sleeves, high-cut and hand-embroidery.
There are many options, choose on taste ...