World tour Madonna «MDNA» officially opened! The first concert of the tour, the queen of pop, who even in his '53 ready to rock and collect stadiums, gave in Tel Aviv - Israel's capital. They say that the concert in support of the twelfth album of the singer went to "Hurrah!" And fans were happy as opposed to the Israeli media, called the concert "a disgrace." As always shocking and his ilk are not deprived of the audience. Madonna, which is in excellent shape, hit the dance, and the scene is full of spectacular and sometimes shocking performances. Of course, Madonna again made the emphasis on memory performance: crosses, guns, naked body ... Yes, even at fifty dollars Madonna does not change yourself. She was often accused of blasphemy, but that does not forgive this woman, especially since she was so innocently justified ...
"There is no difference between the staging of the scene and when people are on a cross. My performances do not carry anything anti-Christian or blasphemous. I think if Jesus were alive today, he would have done the same thing »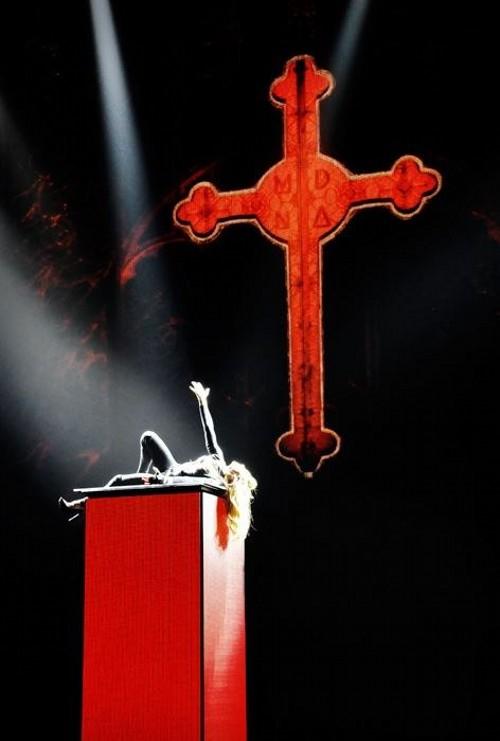 By the way, to support Madonna on the tour it will be a more "green" boyfriend dancer Brahim Zaybat and a couple has managed to excel (photo at the end). So, I propose to look at the tour «MDNA» in photographs (who knows, maybe you too will get to her concert in Moscow or St. Petersburg: 7 and 9 August respectively).
The first rehearsal: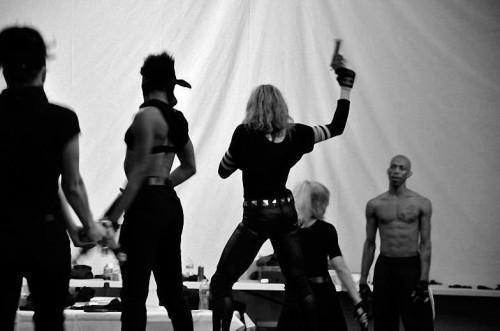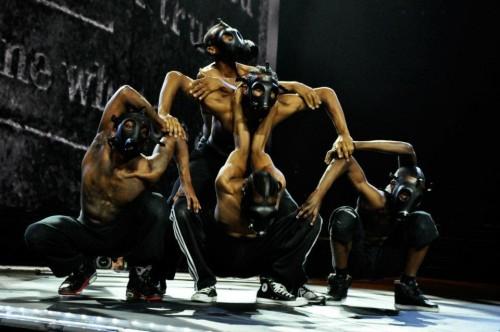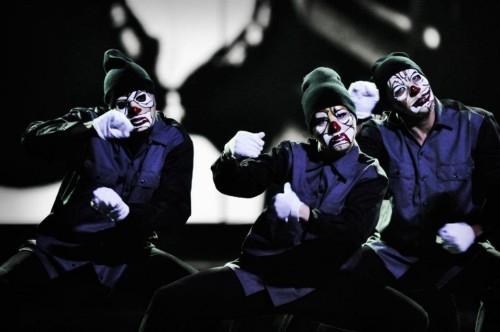 Israeli fans (quite ordinary people, not like for example, Lady Gaga):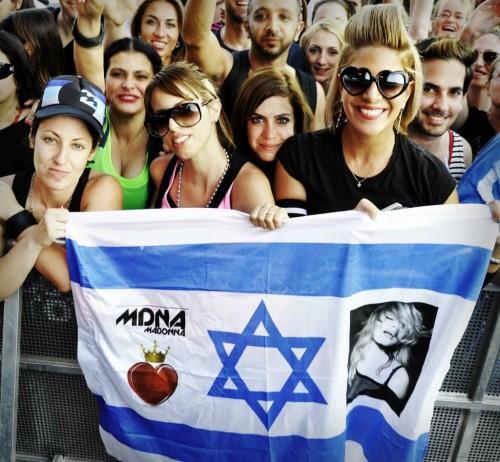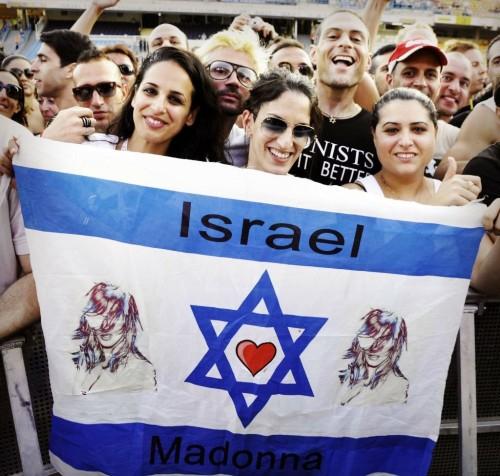 Show in Tel Aviv: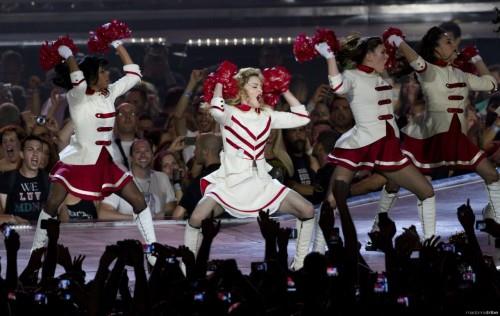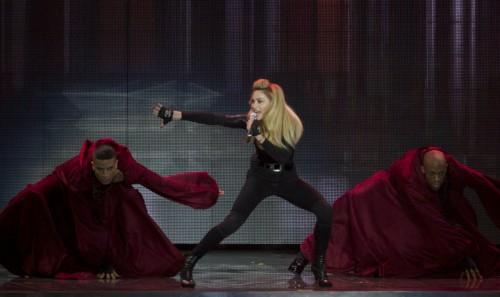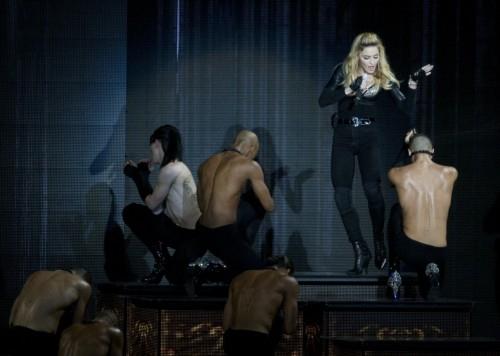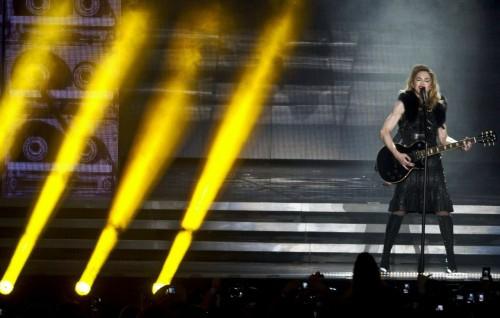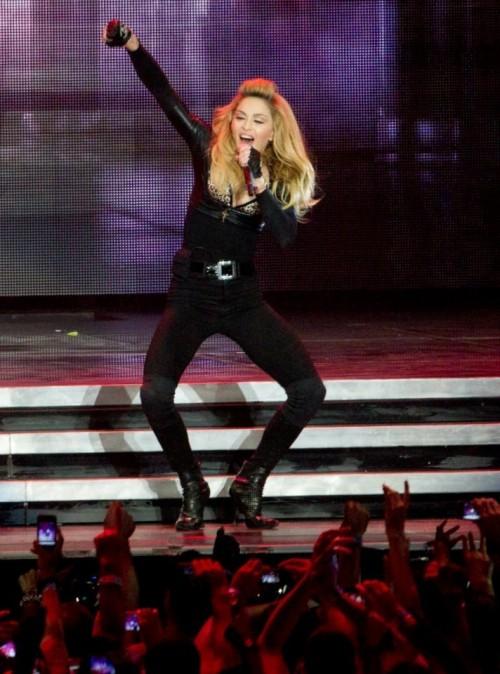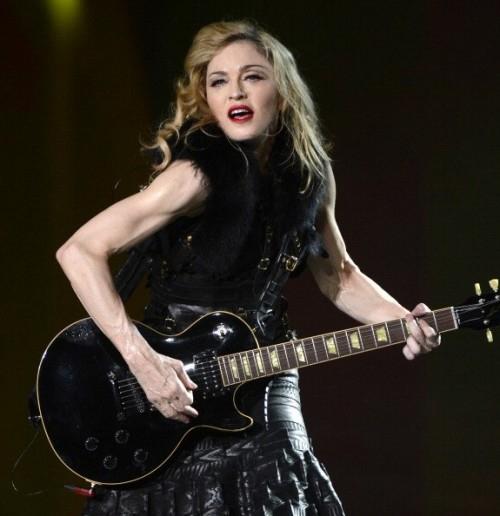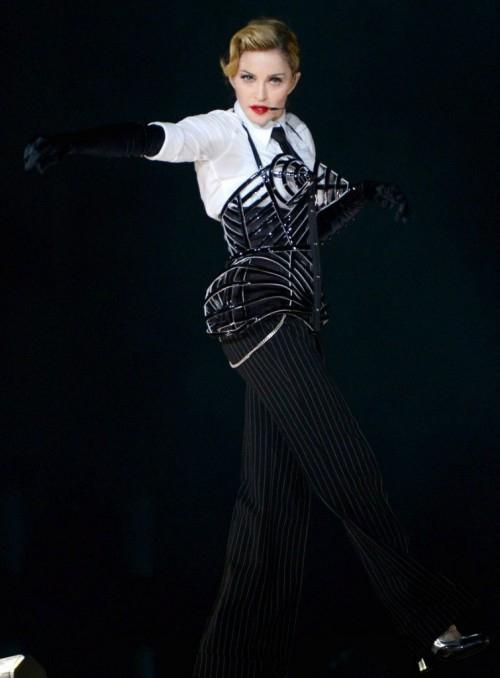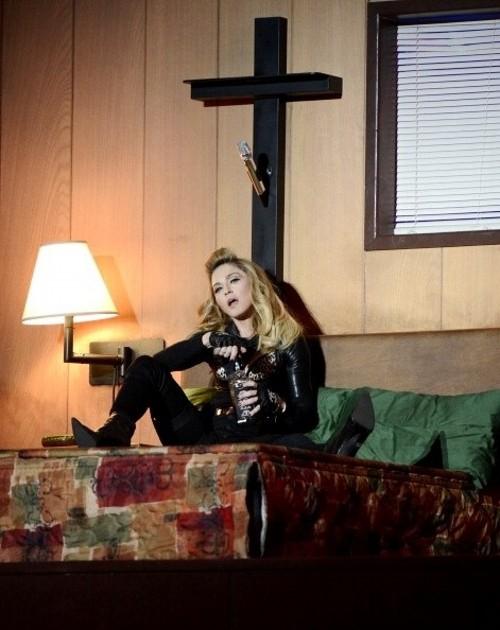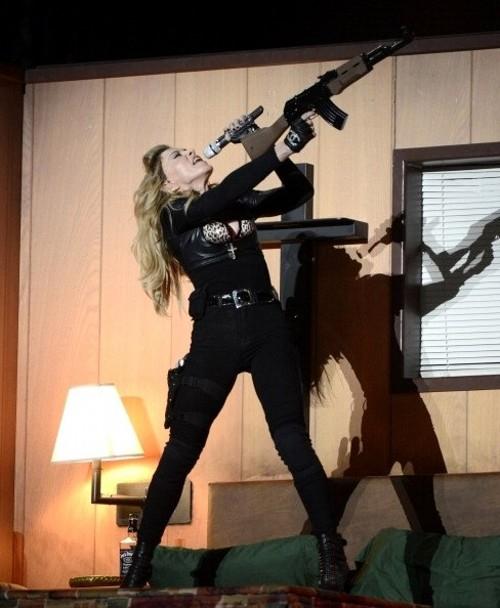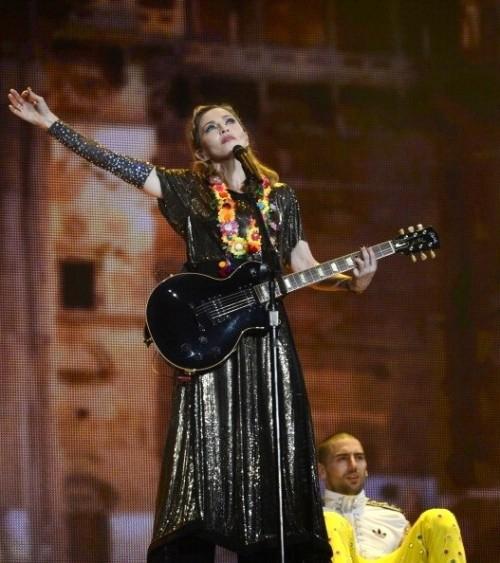 Madonna has allocated a good spot Brahima beside him ...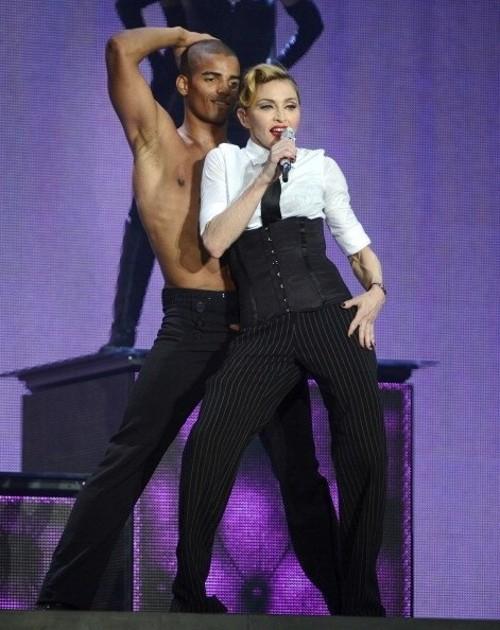 These are the images adorn the screen during the concert: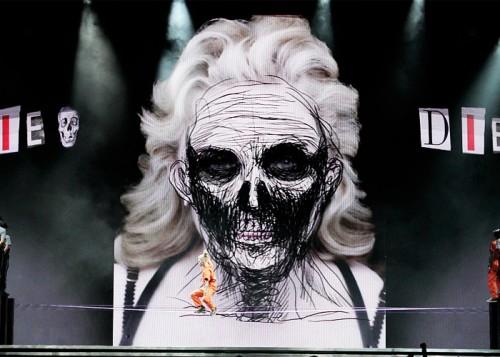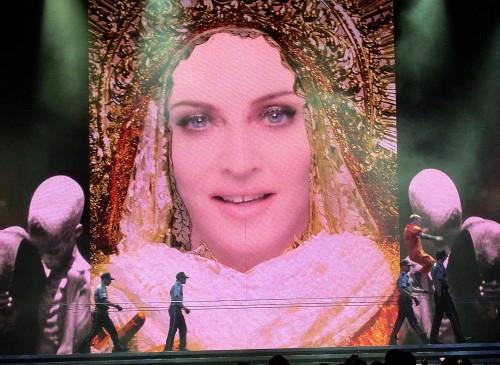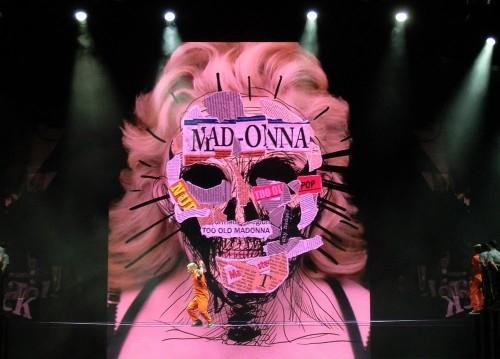 The most daring outfit the singer:
French Kiss in Istanbul:
Finally, for fans of the fiesta - topless Madonna. And it is the sixth-ten, pardon the expression, ohrenet!)