Why do people love to travel? A trip to the far country allows to satisfy curiosity, to go beyond their familiar environment, to experience the real adventure, energize, broaden their horizons, give bright and unforgettable impressions. Pleasant memories of holidays by the sea or skiing on mountain skiing brightens the gray days that give life special meaning.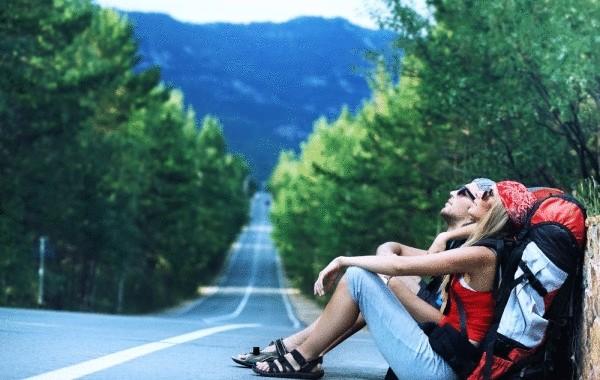 When the question arises about the organization of the trip, many tourists habitually turn to the specialized agencies and buy ready-made tour package. However, the increasingly widespread around the world and in our country gets an independent tourism. This is not surprising – after all, to get a visa, book hotel and buy a ticket without the help of intermediaries. And often it would be much cheaper.
Of course, independent tourism is not for everyone. An independent organization of leisure has its advantages and disadvantages.
The advantages of self-puteshestviyam the main advantage of the independent traveler is freedom. Freedom of choice of dates and times of travel, hotel, airline, route, attractions. The independent traveller may wish to change the travel plans, to stay in some town for a few days, to spend a few hours on a visit to the Museum or dinner at the restaurant. With an organized group have to visit those attractions that are included in the program, regardless of whether they are of interest to specific tourist or not. Often programs of travel agencies, with one day to visit several cities and a staggering number of attractions in the result after the trip remains in the head "mess." Tourists can't remember anything from the explanations of the guide, and sometimes erased from memory even the names of the cities where they visited. Especially this sin package tours from the series "crossing Europe". If you want to see, learn, and remember other countries travel independently.
Independent travel is usually cheaper than packaged tours. On average, when contacting the travel Agency you pay half as much than if I was organizing a trip yourself. Taking the travel arrangements yourself, you can save considerably in advance to buy cheap air tickets, take advantage of promotions and special offers of airlines to find the best accommodation options (hotels, private houses, villas). The choice of hotels and tickets at the independent traveler is also much wider. Buy tickets and book hotels easily and conveniently via the Internet using credit cards. Tours with local guides and tour Desk will also be much cheaper than those which are included in the cost of the tour. Only in some cases, an organized tour may be more profitable: if we are talking about beach holidays (Turkey, Egypt) or other popular destinations. In addition, in some countries (e.g., UAE) travellers are difficult to obtain a visa.
Independent tourists are much more opportunities to learn foreign culture and language, to visit non-touristic places, feel the atmosphere of the city and the country, to communicate with the indigenous population, to try traditional food, learn the local way of life.
Independent tourists do not need to hurry. He did not have to run to the place of collection, not having time to really explore, for fear that the bus would leave without him. He doesn't need to spend a few hours to visit factories, which pay the agencies a percentage for what they bring to it group. He is his own individual schedule of excursions and always can change it.
Finally, the independent traveler accepts full responsibility for what happened on myself, which contributes to its spiritual growth, maturation and development as a person. The decision of arising problems, meetings with interesting people psychologically enrich and develop us, make it stronger.
Cons puteshestviyu independent independent travel plenty of advantages, but has its drawbacks.
First, you have to spend a lot of time and effort to prepare for the journey. It is necessary to collect, systematize and study the information on the selected direction, to consider the route, study guides and maps, search for cheap air tickets and hotels. Preparing and planning your trip can take a few months. Much easier to go to an Agency and buy a tour. However, preparation for travel is a separate pleasure, which deprived clients of travel agencies.
Inexperienced travelers are difficult to navigate in a foreign country. When the bus drives the group to the desired location, the guide tells where you can find shops and a café can be expensive for lunch, tourists do not have to spend a lot of effort to find it yourself.
Independent travel assume at least a basic knowledge of the English language. The language barrier can really be a problem, although in many situations the rescue universal sign language, phrase books and tablets with built-in translators.
Travel with travel agencies more secure in material terms. Even after losing or spending all of the money a tourist is not likely to remain on the streets and starve – because hotels, tickets, tours and meals paid for in advance. In case of any problems with checking into the hotel the travel Agency is obliged to provide another option. The independent traveler in the middle of the season may simply not find an alternative. At the same time, the "organized" tourists often do not have choice – travel company populates the group in the hotel that was able to book, and it may be like a fairy tale Palace, and "bug-infested".
When is it better to travel independently?If you are planning a trip and can not decide – to go "savage" or with a travel Agency, start with a search on the Internet for cheap flights and hotels in your chosen country. Compare prices from the cost of tour operators. Maybe that will be enough to make a choice.
You should choose independent travel if you plan a long trip of two weeks or more. You can rent an apartment or a house that is much cheaper than hotel and more comfortable.
Travelling alone is and in that case, if you want a route that differs from the standard offers of travel companies.
If you don't have the time or desire to prepare for the journey, lack the skills of finding information in Internet and knowledge of foreign languages, it is better to contact a reliable and trusted travel company.
Also it would be wise to use the services of travel agencies when you plan a beach holiday in the popular mass destinations (Egypt, Turkey). A Charter flight, one or two weeks on the beach with meals and Shuttle service will be cheaper than an independent trip, the quality of the vacation will be on top.
Besides, it is very profitable to buy into a travel agencies last minute package tours to the sea or to Europe. A similar tour can cost the price of a plane ticket, but also include hotel accommodation, food, insurance and transfers.
Self guided tours are suitable for active, bold, inquisitive and energetic people. If you try it – you will love it! To travel independently is a profitable and very exciting. Don't be afraid to make the first move, start planning your next trip right now!
Source: efamily.ru