If you really need denyuzhku and look for a permanent job does not want to, that is the easy way out. More precisely, the 10 simple ways to earn extra money.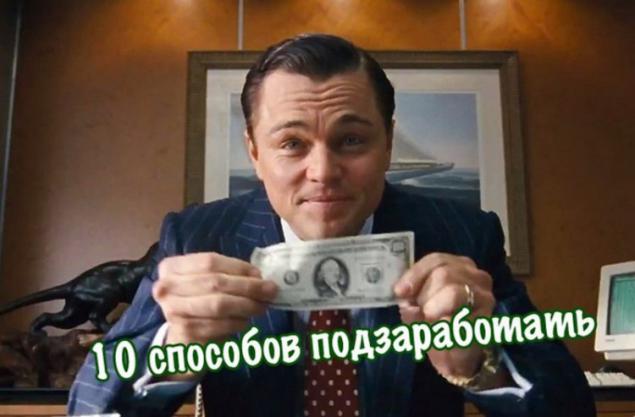 1. Dogvoking (or dog-walking)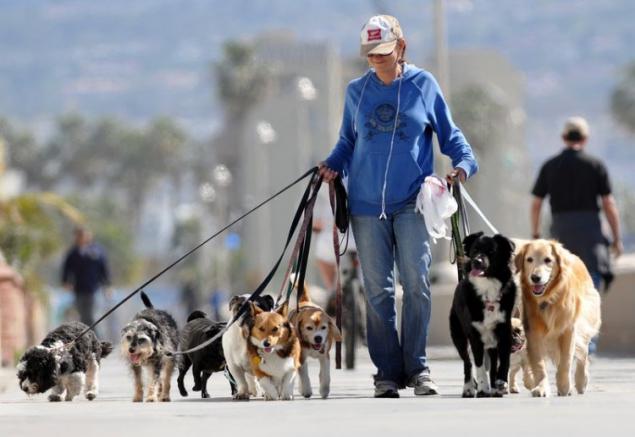 - Time and effort to walk their own pets, unfortunately, is not at all, but if it is you, you get an excellent opportunity to combine making money with the invaluable experience of communication with the animal during a pleasant stroll in the air.
~ 150-300 p / h
Pros: dog - man's best friend, and making friends is always nice, especially if you love animals.
Cons: the responsibility for the lives and safety of other people's pet dogs, too, is the nature and not always flexible.
For whom: dog lovers almost all ages.
2. Stock photo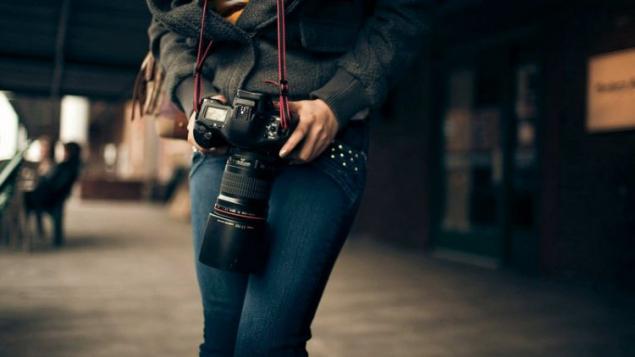 - Earnings to be learned in the truest sense of all that surrounds us: the provision of images in various photobanks. The site on which you can register to get the opportunity to sell his own image made by a sufficient number of both abroad and in Russia
~ From $ 0.15 up to 3000 p.
Pros: almost anyone can do it, because literally everything that exists in nature, it may take anywhere as an illustration.
Cons: are the same - you need to have some taste and originality, to pass "face control" image, the (level of image quality, etc.). For Sale images require a certain amount of unpaid photos.
For whom: good fantasy owners and at least minimally appropriate for the shooting technique.
3. Other coin collector and lover of retro stuff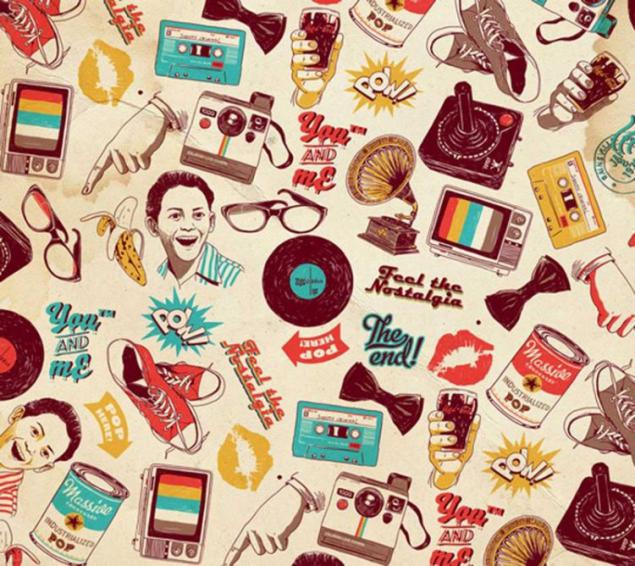 - You can be the owner of countless treasures, not even knowing about it. Some coins are very rare and very valuable, even being older than you. And the old grandmother's antique vases to the salon can be worth as a used car
~ From a few to several thousand rubles
Pluses: The chance to become rich without leaving home or the family simply examining the rubble. Rare coins exist until 2010 release, and every family has a great-grandmother kept carpets "that have great-grandchildren will present at the wedding».
Cons: no guarantees pure luck, unless, of course, does not begin to do it on a very professional basis (but it does get a lot of expertise).
For whom: successful people of all ages, or daredevils, ready to compete with collectors in search of rarities.
4. Babysitter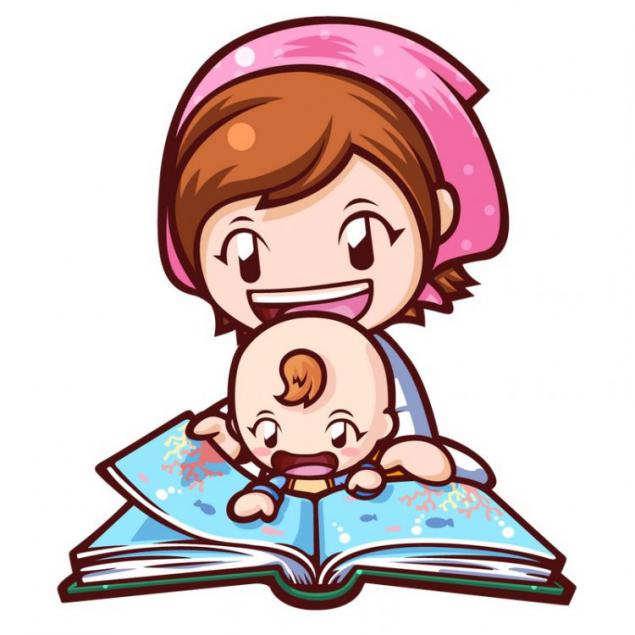 - Income for those who love children and want to know how to find common language with them and follow the routine of their day.
~ 150-250 p / h
Pros: an infinite tenderness, the opportunity to make new friends, learn about child psychology and enjoy them directly, get practice in education and communication, dust-free operation.
Cons: the parents of their first child are often cockroach farm in the head, it is often difficult to find offers "one-night stand," do not ask where the teacher education or experience. Great responsibility.
For who: have free time and personally brought up children, though his, though relatives, you can also find no restrictions on age.
5. Mystery shopper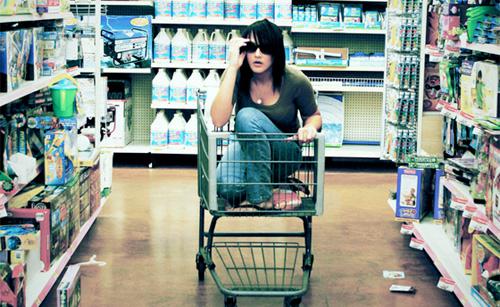 - Feel Inspector, a secret agent, and at the same time conscientious employee, serving as a mere visitor in a particular institution (shops, restaurants, etc). The duties of the mystery shopper is to check the quality of services and report to the employer.
~ From a thousand to several thousand.
Pros: education is not normally required, it is easy to combine with other things you can to decide what suits you load
Cons: you have to follow the nuances of filling reportable forms, sometimes even as a "mystery shopper" is casting (if you want to test the purchase of the yacht, for example).
For whom: persons 18+ with analytical skills.
6. Courier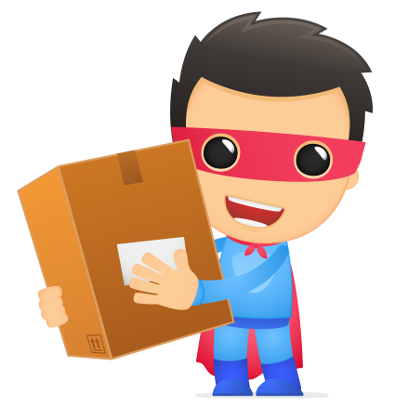 - With the rapid growth of online shopping and shops need for couriers and rapidly growing avalanche.
~ 150 to 600 rubles per trip.
Pros: You can plan your own workload, and in small companies is a real career prospects.
Cons: wander along the margins with a heavy bag and look for building a standstill under the watchful eye of local inhabitants skinheads ...
For whom: people who have free time and a desire to learn more about their city.
7. Donor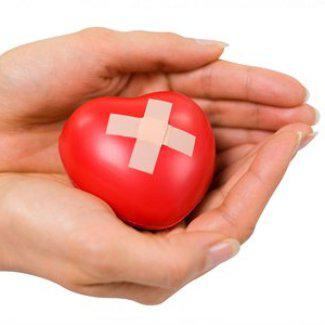 - Everyone knows that money can earn, literally, to share part of yourself to those who need it, it is completely harmless, passing blood, plasma, or platelets in the blood transfusion stations, or at the hospital.
~ From 1000 to 5000 p.
Pros: moral satisfaction as a mountain, and the realization that you're saving people's lives.
Cons: health restrictions, and if you are frequent to donate blood (two times a week for a liter), then in 70 years it has the risk of getting high blood pressure.
For whom: 18+
8. Comrade rent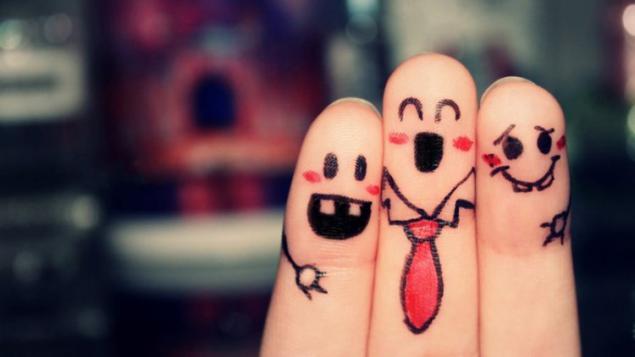 - Now also possible to play a social role for money. On the market there are people ready to work ... a friend. Are you ready to become a "vest" stranger, to walk and talk with him for a salary?
~ 500 p / h
Pros: variety of experience in communication, money, no experience and education, continuous self-development, meeting new people.
Cons: most likely, will have to adjust to many different (and not always pleasant) people try to avoid conflict and suffering, if you want to give to the nose.
For whom: sotsiofily.
9. Participation in the focus groups in the polls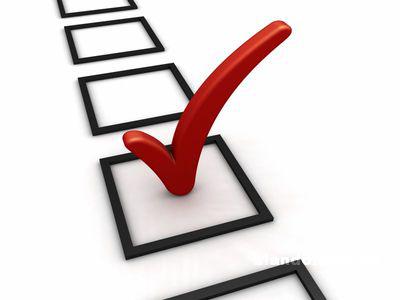 - To earn money for the answers to the questions - is not difficult. You just need to find where you demand it was you.
~ 600 to 4000 p.
Advantages: get to the focus group is easy, you do not need any special training required. Sometimes it is enough just to be a certain age or sex, and, at least theoretically, to use any product.
Cons: however, sometimes very specific criteria. For example, a man older than 40 years, bought during the year to give the gas cylinder.
For whom: any age, sex, occupation.
10. Crowd spectator telecast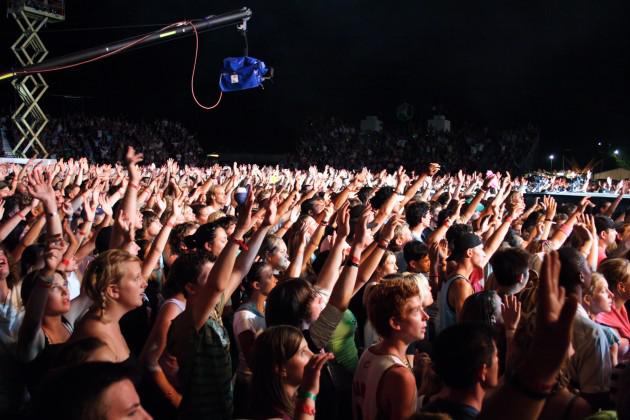 - The possibility to attend the filming / TV shows, live to see many celebrities, to get acquainted with the process of creating airtime.
~ 200 to 1000 r.
Pros: You can do it almost every day, make new acquaintances, while in a creative atmosphere.
Cons: Oscar you do not shine, but shine meet certain requirements to appearance (for example, a sweater with a high neck to shoot a program about health). Shooting can last up to 12 hours.
For whom: 18+