Continuing the theme "Wedding Dresses 2012" (first part).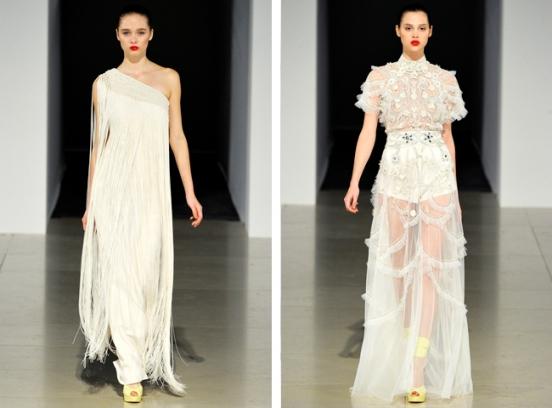 Wedding Dresses 2012: Alexander McQueen

Alexander McQueen offers the image of the bride, as the Snow Queen. Bias in traditional medieval theme, the emphasis on the neck, bare hands. "Flower" dresses can be traced clearly.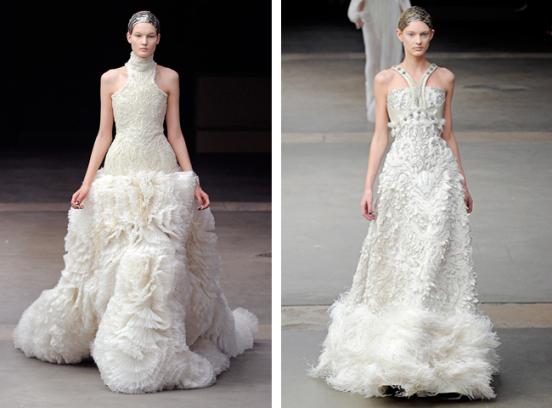 Wedding Dresses 2012: Versace

Feathers and lack strapless dress will make your special and recognizable. But if you like originality, you can try to marine motifs and put on her dress what some jellyfish or fish in the form of metal holders.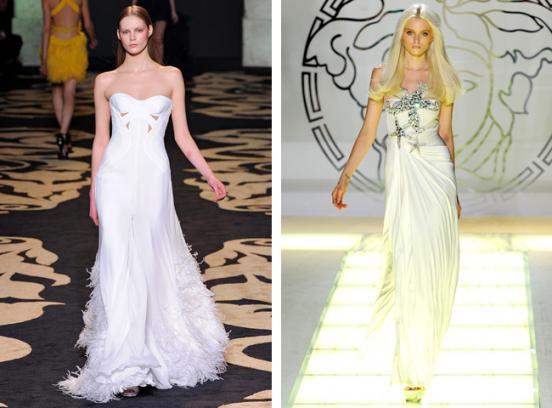 Wedding Dresses 2012: Alexis Mabille

Fans of something more standard, but want to wear to a wedding something more unusual than the usual dress can look at the model Alexis Mabille, who slightly rethinking the classics. As something completely original, the short wedding dresses - your choice.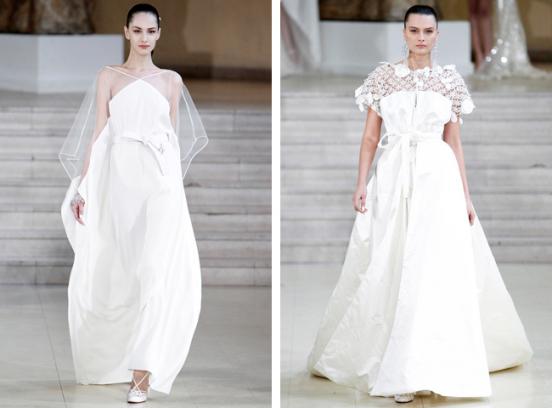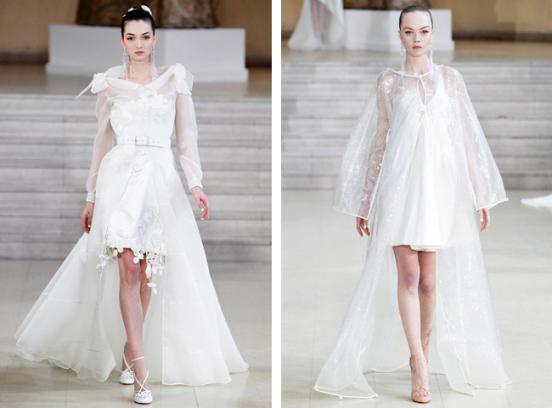 Wedding Dresses 2012: Collette Dinnigan

Collette Dinnigan offer a simple but elegant way. Finish white dress with black lace looks particularly advantageous to the bride and pays extra attention. The first version with a closed neckline emphasizes the delicate hands of the bride.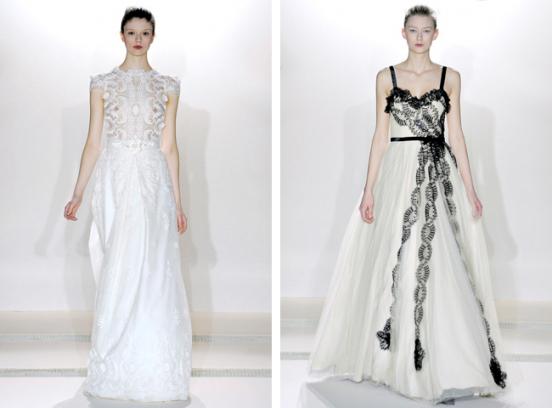 Wedding Dresses 2012: Temperley London

The combination of hard trimmed top and a transparent skirt is a bit challenging, but someone has a desire to put on and so on. As for the more standard types, then pay attention to the fringe, hanging over the entire length of the dress. When you walk, it will be especially beautiful. And the fringe is suitable only pay straight cut.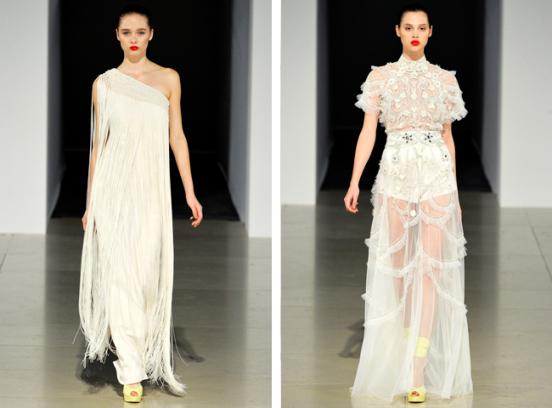 Wedding Dresses 2012: Monique Lhuillier

There are people who for some reason is not white. Therefore, they will have to wear a dress of other shades, from beige to black. By the way, a lot of shades lighter tone: Champagne and colors, and pastel colors, and cream. And you can look at gold and silver. This is the most important thing, ostromodnye.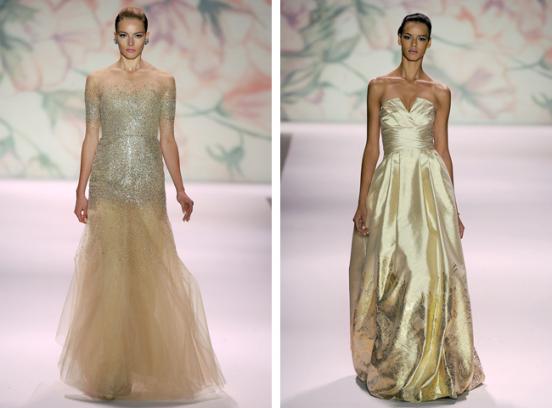 Wedding Dresses 2012: Valentino

The charming tenderness Valentino dresses fit very young bride. Multilevel cut in soft pink tones with shining finish and emphasis on the neck creates the image of a young nymph. For lovers of cream-colored Valentino offers a combination of a light translucent skirts and more top heavy.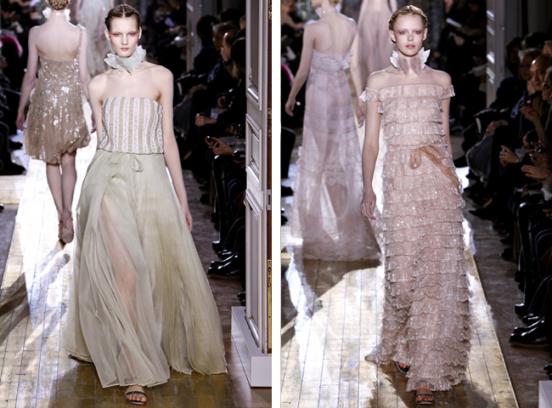 Wedding Dresses 2012: Christian Dior

Wide skirts, seemed to have little interest, but no. Christian Dior does not allow us to forget about them. However, he offers us the extra option: very wide skirts. Not every bride will stand, but who dares, will look amazing.