1. Angelina is so close with her brother James Haven, which could easily passionately kiss him on the lips in front of everybody. Their famous kiss took place after the ceremony "Oscar" in 1999 when Angie received the award for Best Supporting Actress in "Girl, Interrupted." All the rumors about the sexual relationship between brother and sister denied in 2000.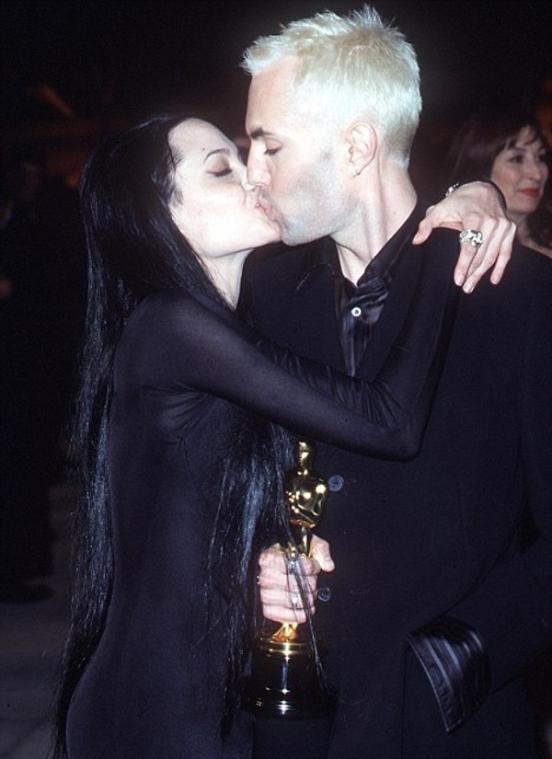 2. For several years, Angelina had for his own father dislike because he cheated on her mother and left the family. After the death of Marcheline Bertrand, his mother, Angelina has decided to establish a relationship with his father and invited him to the role in the movie "Lara Croft - Tomb Raider", but there were several between family quarrels. After them, Jolie officially removed from his name "enter" and the father said that his daughter explicit deviances. But later, they still made up.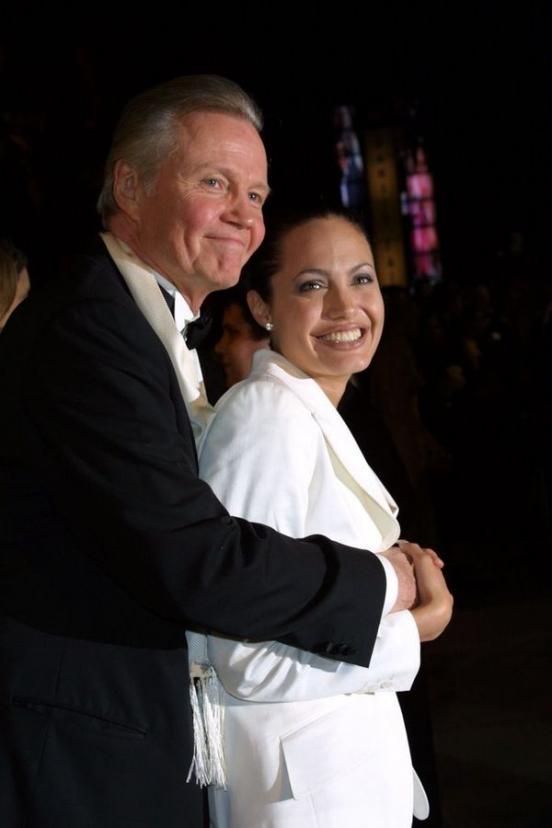 3. godmother mother Angelina is an actress Jacqueline Bisset.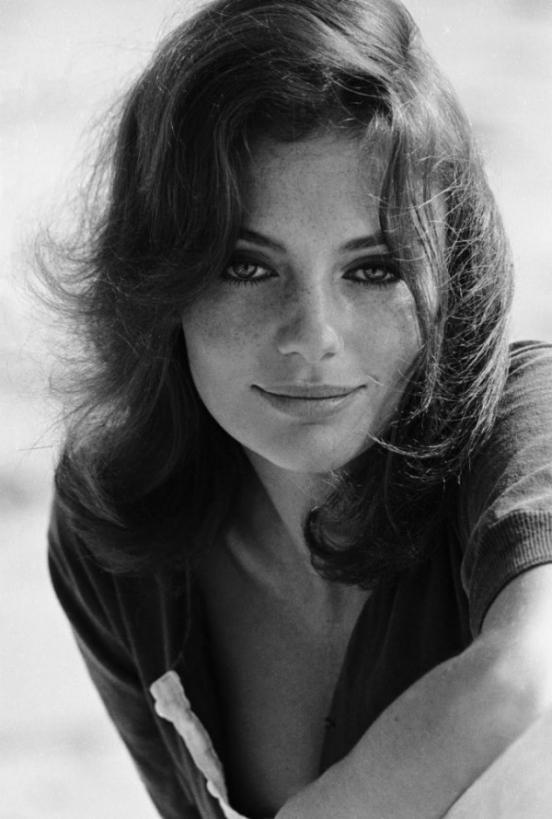 4. Angelina visited a humanitarian mission in a number of countries, including Russia, Kenya, Thailand, Ecuador, Sudan, Kosovo, Congo, Jordan and many other places on the map.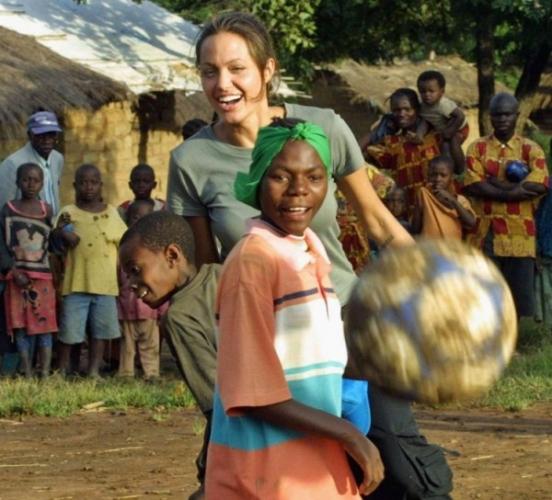 5. Angelina lefty.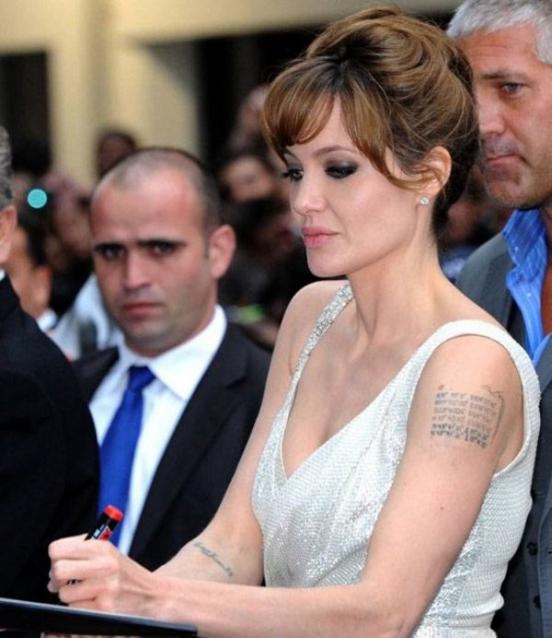 6. Angelina loves herself doing stunts in the film, despite the many received light injuries. She personally jumped on the chandelier in the "Lara Croft - Tomb Raider" and so badly scraped skin, her scar. By the way, especially for the film were purchased guns for the left-hander, who Angelina could quickly and easily be recharged.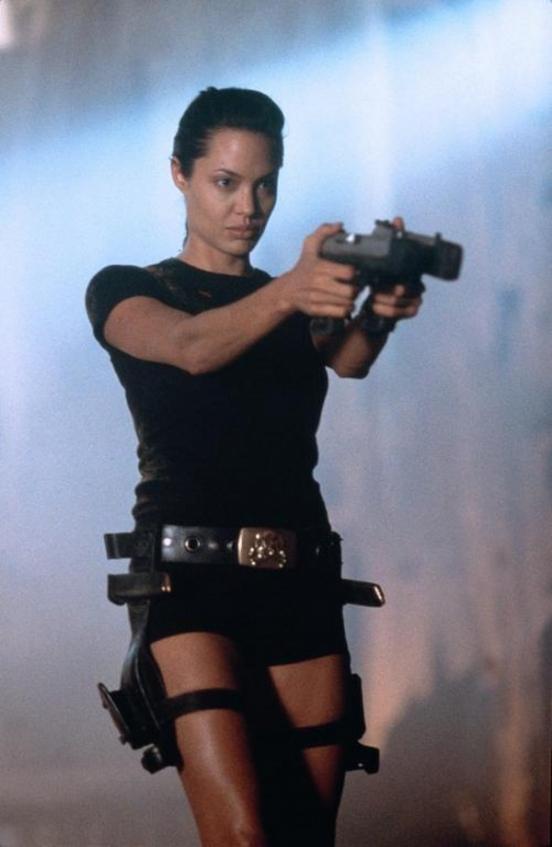 7. Angelina is the niece of Chip Taylor - the notorious composer and performer of country music.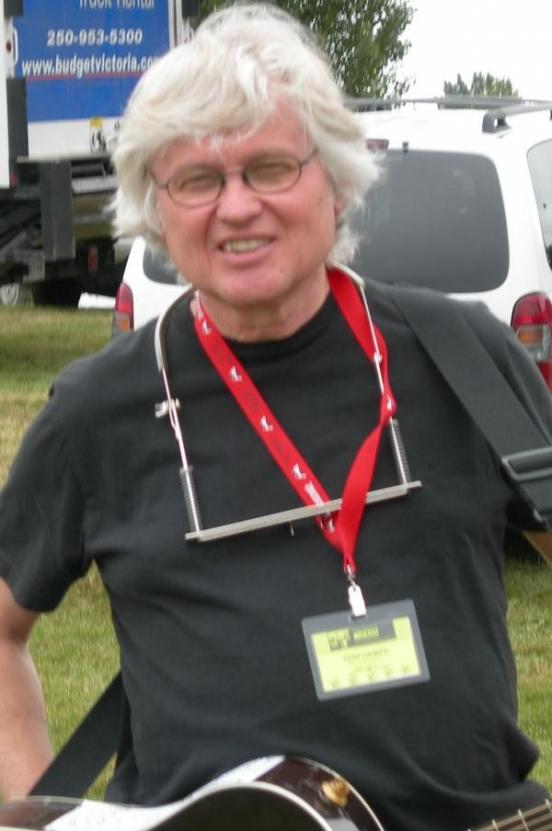 8. During her marriage to actor Billy Bob Thornton, Jolie did not dress up in a white dress and was wearing black leather pants and a plain white T-shirt on which was written the name of a loved one in their own blood. Unfortunately, photos from this habitual event in an unusual vision of his Jolie and Thornton no.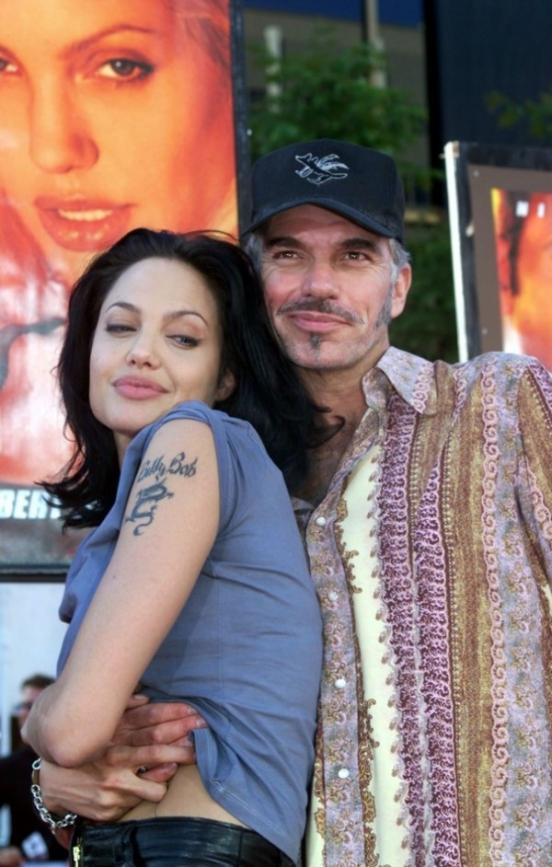 9. As a child, Angelina dreamed of becoming the organizer of the funeral ceremonies, and all started as a 9-year-old Angie took her to the funeral of his grandfather. The girl was so fascinated mourning costumes, flowers on the grave and mournful music that I wanted to dedicate the organization of it all his life. Fortunately, she changed her mind.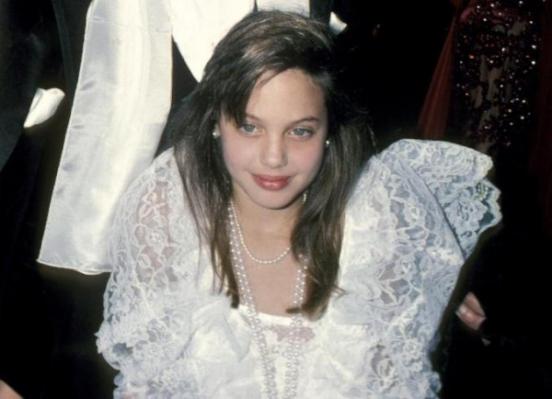 10. My favorite Disney character Angelina - elephant Dumbo, because when she looks cartoon with his participation, she always cries.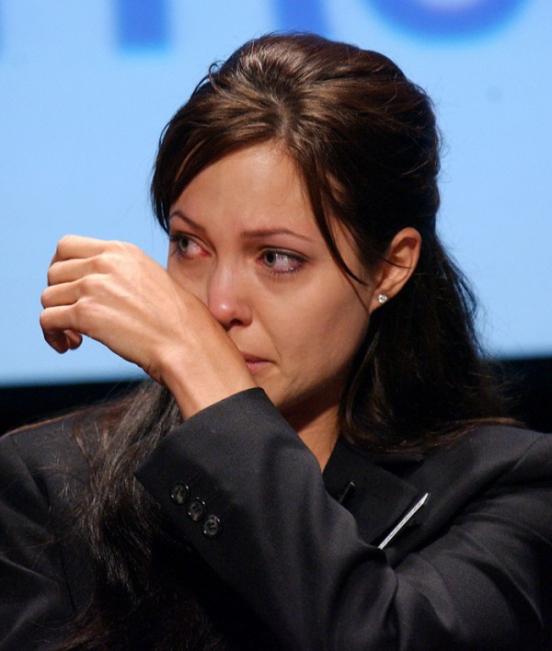 11. One of the nicknames of Angelina - Catwoman.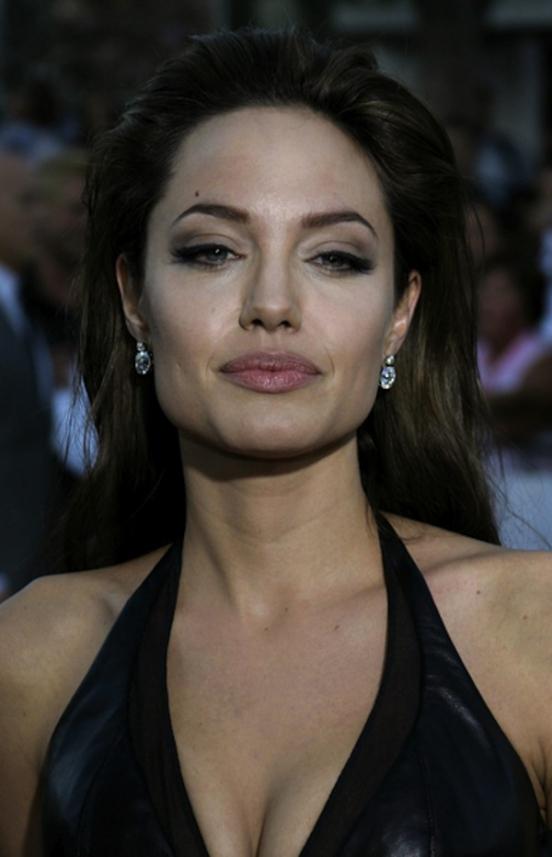 12. Jolie became the third actress (after Julia Roberts and Cameron Diaz), who "came" to the club of actresses who receive more than one film for $ 20 million. This happened after the signing of the contract for filming the movie "Mr. and Mrs. Smith", through which she met her future husband and the father of her children Brad Pitt.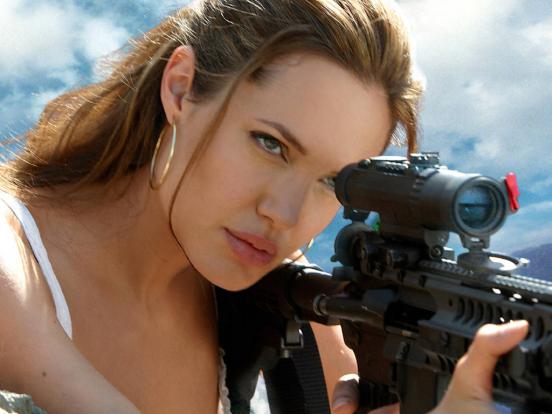 13. Angelina began her modeling career at the age of 14 years. Below is one of the first images of its new quality model.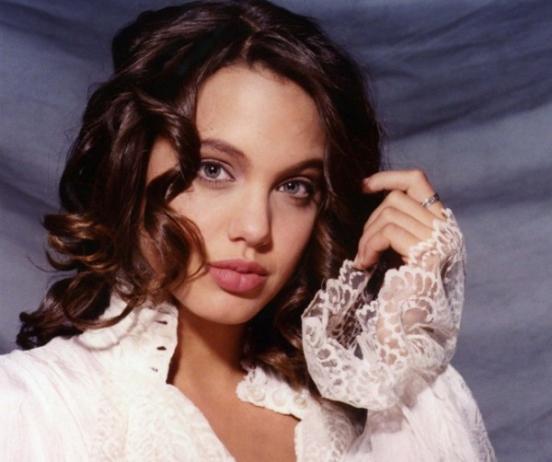 14. Angelina Jolie calls her mother "an amazing woman" and says that such a bright person rarely meet. In the palm of Angelina once it appeared the letter "M" and all thought it was a new tattoo in memory of his mother who died of cancer, but the letter was soon gone.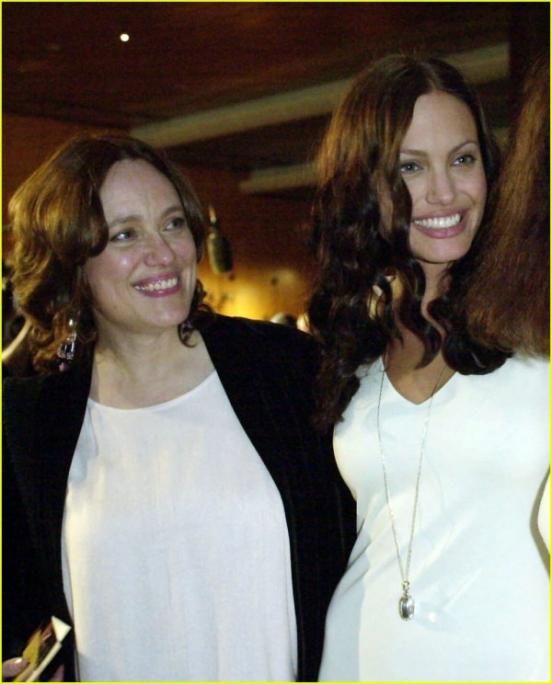 15. Angelina has its own collection of knives, and around their home Pitt concealed handguns (just in case). Naturally, the children get to them can not.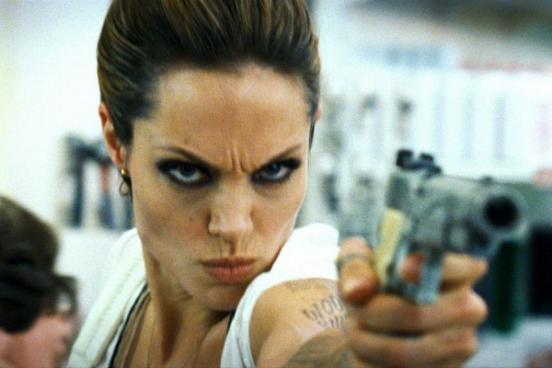 16. About 10 years Angie is the title of the pilot. Jolie has received a license in the summer of 2004.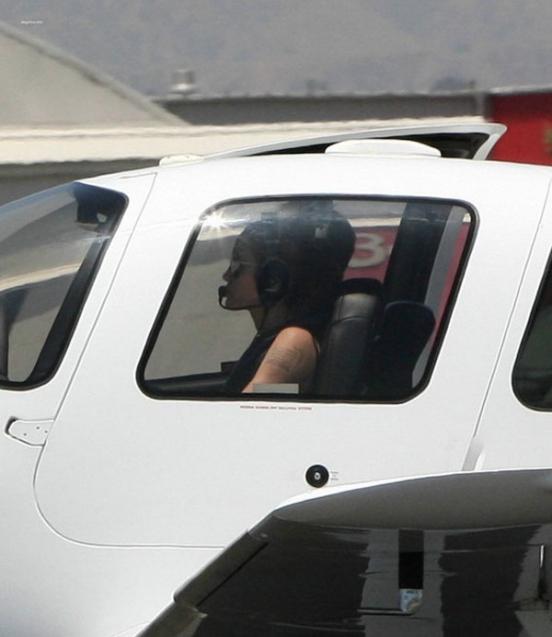 17. Angelina Jolie is the only actress today, which managed to win three "Golden Globe" in a row, and in a totally different nominations for her role in "George Wallace," as "Best Actress in a TV movie or mini-series" for the role in the film "Gia" as "Best Actress in the film" and for her role in "Girl, Interrupted." All three projects are based on real events.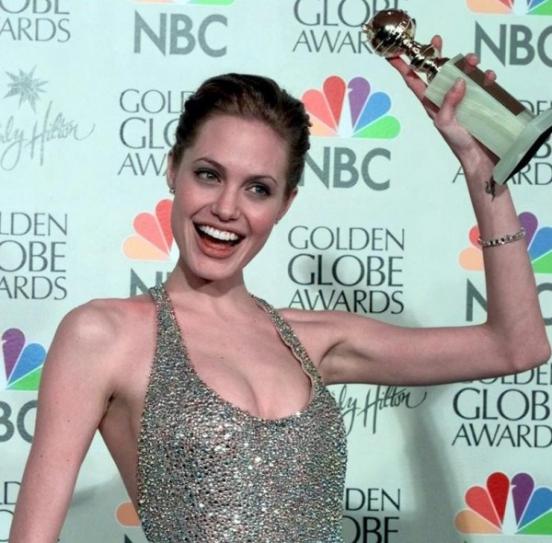 18. "Jolie" in French means "pretty, pretty." During his career, Angelina repeatedly tops the list of the most beautiful and sexy actresses in the world.
19. Sometimes Jolie wears contact lenses because she did not have very good eyesight.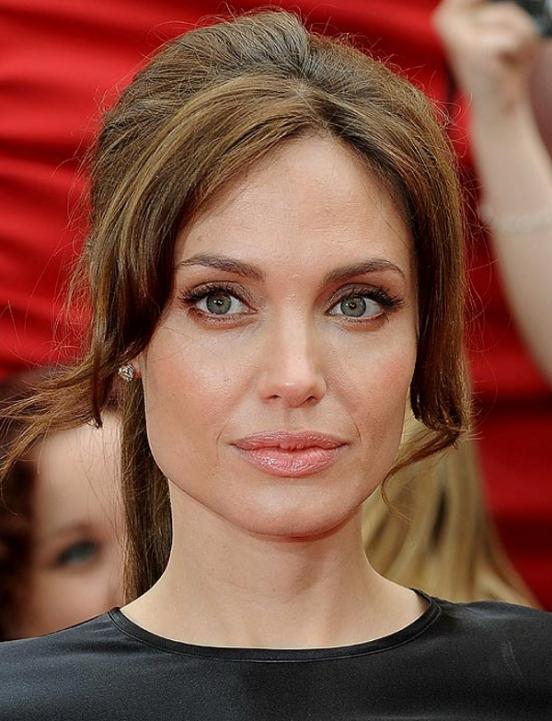 20. In the movie "Salt" Jolie reincarnated as a man with a special makeup. Fans have been very interesting to see the beautiful Jolie in this manner.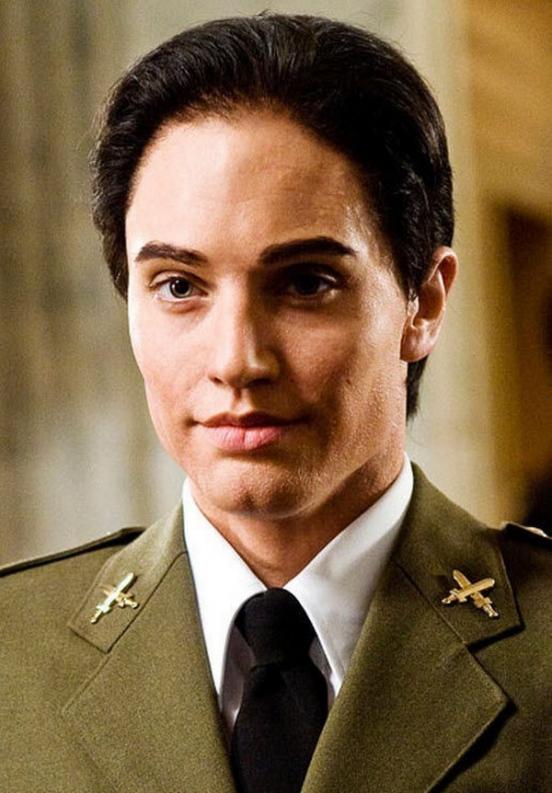 21. Once in the media it was rumored that one of the gang wants to steal an adopted Vietnamese son Pax Jolie.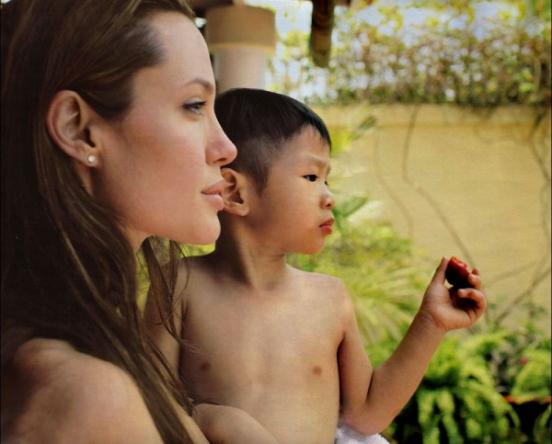 22. Initially, the role of Jane Smith in the movie "Mr. and Mrs. Smith" was to carry Nicole Kidman, but she refused because of the tight schedule. So in a couple of Brad Pitt "put" his future wife Angelina Jolie.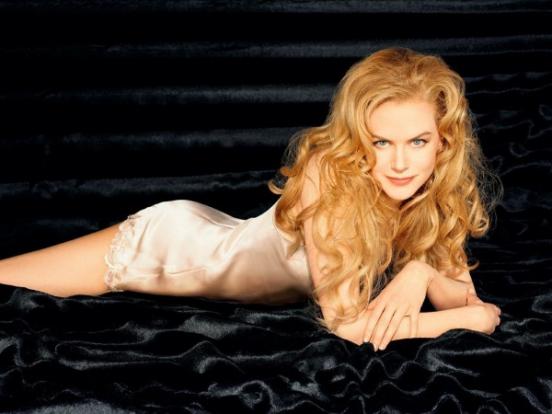 23. Previously Angelina Jolie often confided to the topic of his bisexuality. Well-known novel became the actress with his partner in the film "False Fire" Jenny Shimizu (Japanese Americans). After leaving Jenny said many times that sometimes Jolie her "visits" is for her close friend.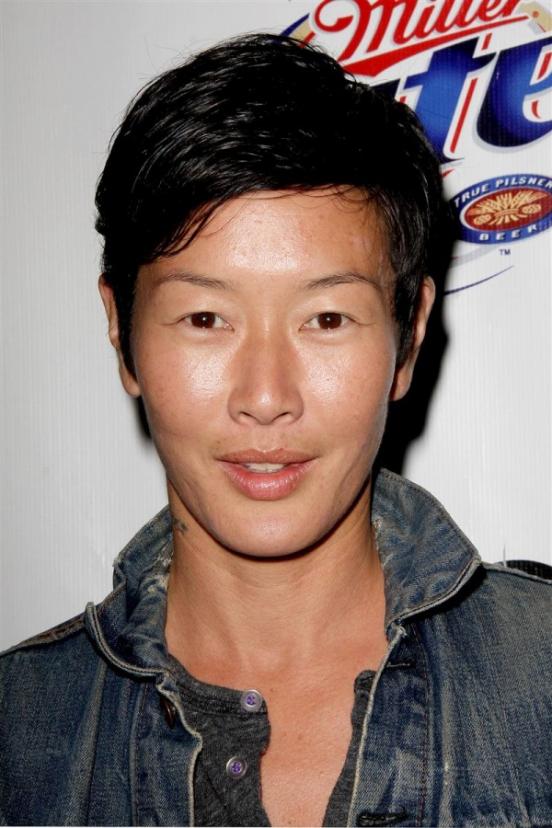 24. Brad Pitt personally cut the umbilical cord to their children - twins Knox and Vivienne. While Jolie caesarean section a couple of joking and laughing (Angelina has all the time in the mind), but Brad was visibly nervous.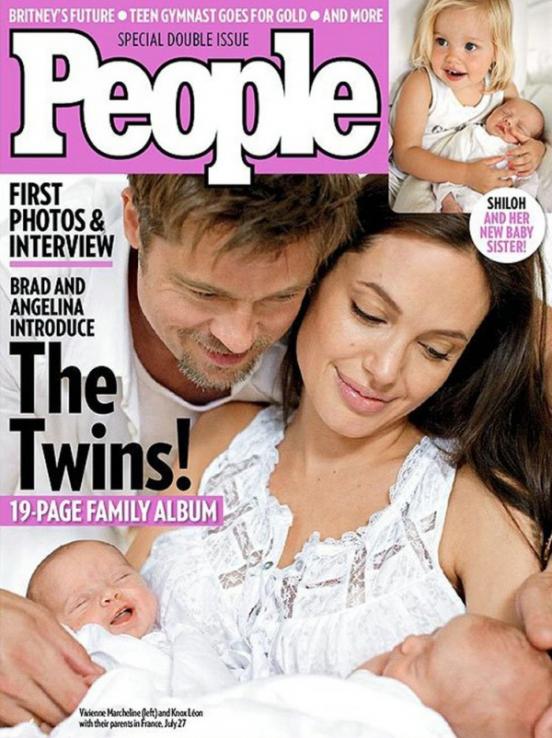 25. Jolie about 20 tattoos. When she first began her career (23-35 years that way in), it was called "tattooed rose».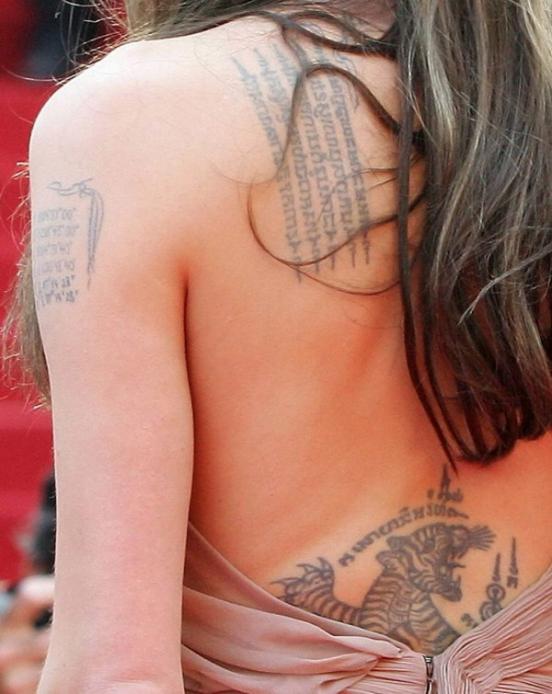 26. Name Zahara (second child Jolie) means "flower" in Swahili, but neglected to name the father of Jolie's granddaughter (or forgotten), and in an interview, Zahar called Shakira.