Although quite inhospitable weather outside festival season is already open.
Coachella Festival is a rare place where you can see Alexa Chung danced behind the decks, Kate Bosworth on someone's muscular shoulders, and Diane Kruger relaxing by the pool. Yes, California is famous for its festivals hottest parties!
But I do not want to talk about it, and how to choose to wear the star it-girls.
Hipster mood reigns at Coachella every year. Large flowers and psychedelic prints, jackets, leather jackets and aviators in the aesthetics of the iconic Ray Ban.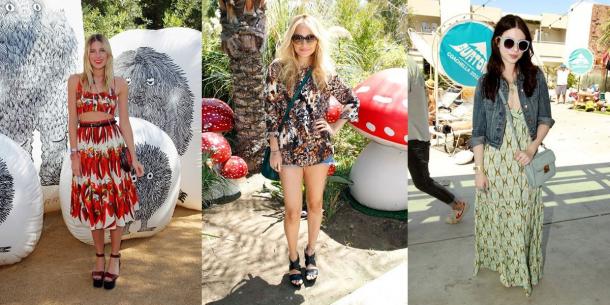 Drew Hemingway, Nicole Richie, Michelle Trachtenberg
And of course a hat - because solar activity, sometimes just rolls!
Lauren Conrad, Kelly Osbourne, Emma Watson
We can say that here on the coast there are several cultures, without interfering with each other to assert itself in the same area - Woodstock and Shoreditch. Like any festival, mini denim shorts - an absolute must-wear!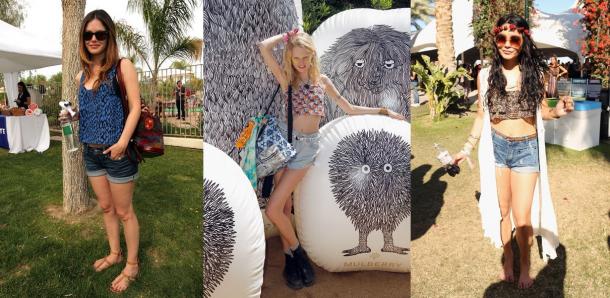 Rachel Bilson, Hanne Gaby Odiel, Vanessa Hudgens, Coachella 2013
Last year, the tastefully decorated shorts by Cristopher Kane sported top model Rosie Huntington-Whiteley. It was one of the most striking images along with a stylish micro-shorts and topom aesthetics of American culture by Kate Bosworth, complementing stylish bow steep airmen.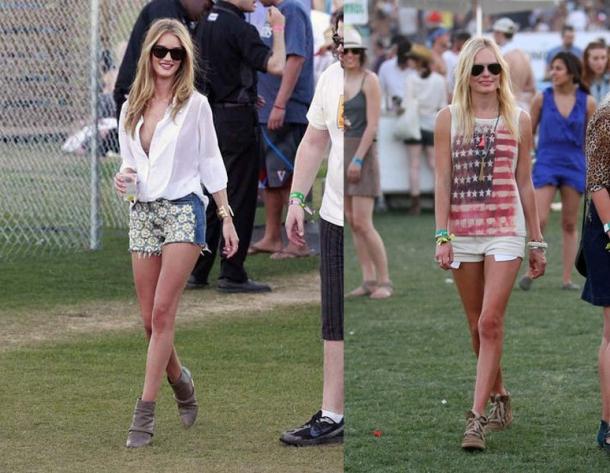 Rosie Huntington-Whiteley, Kate Bosworth, Coachella 2013
The trend points and became the basis of a shortened top of the image of Rihanna.
Rihanna
Given the incendiary party till the morning, footwear on a low course the only right choice. Rough cowboy style boots, comfortable shoes or sandals, and this year you can offer and current model fletforme - fashionable and practical.