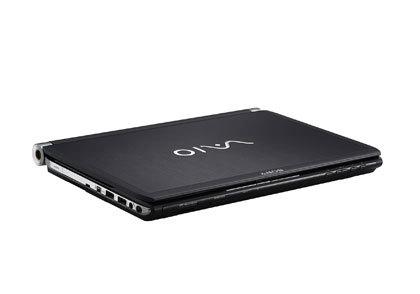 Sony has developed the world's lightest notebook with Blu-ray, which weight is only 1, 3 kg. Housing Vaio TT Series is made of light and heavy-duty carbon fiber, equipped with LED-backlit and - optionally - SSD-memory. Cost version with Blu-ray starts at $ 2, 7 thousand.
Sony has introduced the Vaio TT Series - notebook with writing Blu-ray-drive, which weighs only 1, 3 kg. A press release from the vendor states that the novelty lighter all other mobile computers with built-in Blu-ray.
The laptop is made of carbon fiber and less than an inch in thickness. It is thanks to carbon fiber and managed to reduce the weight of the computer. Carbon fiber - is an organic material having a very high strength, but at the same time a low density and thus weight. He twice stronger and 4 million times lighter than steel.
We Vaio TT Series 11, 1-inch wide LCD screen Sony Xbrite-DuraView with LED backlight, which, thanks to its improved color properties well suited for watching movies and photos. For those who like to watch movies on the big screen, HDMI-interface is provided.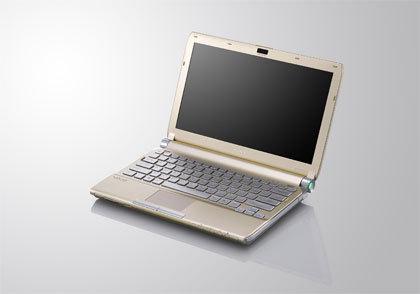 The notebook is based on the hardware platform of the latest generation Intel Centrino 2, is equipped with a Core 2 Duo processor with a clock speed of 1, 2, and 1, 4 GHz, hard drive with 160 GB SSD or two 128 GB each, combined into RAID-array, and integrated video system chipset Intel GMA 4500MHD. There are also support Wi-Fi 802.11a / g / n and Bluetooth 2.1 + EDR.
The laptop will come with pre-installed operating system Windows Vista Home Premium, Vista Business, Vista Ultimate or Windows XP (not available on all trim levels) in black, brown, gold and purple color for as low as $ 2 thousand. For the version without Blu-ray and to $ 2, 7 th. for the version with Blu-ray-device.
Recall that in June 2008, Toshiba released Portege R500-S5007V - 12, 1-inch laptop weighing 1 kg. It is considered the easiest and instead of Blu-ray-drive in it is the usual DVD. Unfortunately, the company can not replace the DVD to Blu-ray, the weight of which is much less than 300 grams. If Toshiba did so, it would violate a promise not to use Blu-ray technology in the near future.