The other day was busy selecting a new TV in the house, and therefore had to read the mountain of literature, to communicate with a dozen people knowledgeable and selling TVs, so that a solid knowledge base raised ...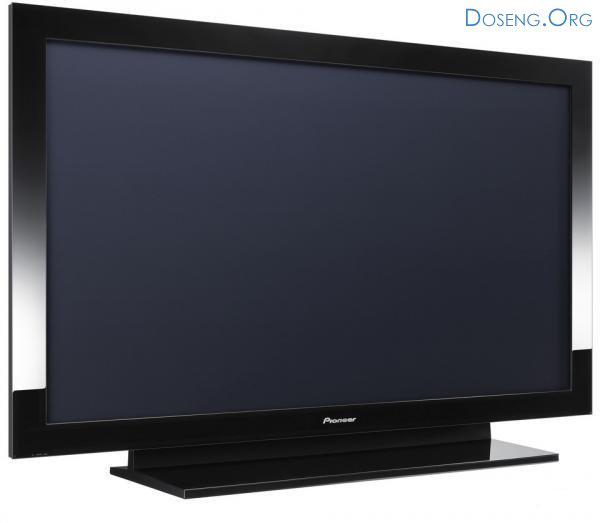 I want to give you some tips on selecting a large TV at the moment. Plus consider military action field between LCD and plasma.
So you've decided that you want to have a house big TV (we assume those TV 40 ").
The very first thing you should do is to honestly answer yourself the question, why do you need it? (This, in principle, can make an important decision, and save money, and instead, for example, to go, to the thread on vacation).
But suppose that the decision is still made in favor of the box.
Purpose at a TV set may be several:
1) I am a movie buff / gamers, and will look just a movie / play on the console;
2) Tele works for me all day as the background, almost do not watch;
3) A couple of hours a day watching regular channels, and sometimes films on DVD, everything in moderation.
And the list goes on.
When you begin to choose, the choice is in front of you - Plasma or LCD.
Immediately kill a few sacred cows about plasma:
 - Modern plasma televisions have a service life of about 8 years, more than enough;
 - Burned-in image, just thing of the past, the TV menu left on 24 hours is not necessary, but in general the problem already solved;
 - The difference in energy consumption is not worth it, what would be the criteria in the selection.
What size diagonally need?
From the display, up to you sitting on the couch, should be a distance equal to the diagonal of the TV multiplied by 3.
In my example I will say that chose telly 50-55 inches, then tried on the room where the TV is located, and eventually went on the diagonal 42-47. Health is more important than showing off, the money at that time were not the deciding factor. But thanks to a simple measurement of, save a couple of thousand + eye health.
The most important thing!
TV picture quality is 80% dependent on the strength of the signal source to feed him. Ie if you fill your Ferrari, 76th gasoline, it will not go anywhere. So here.
Let me explain, cell picture sent by the system like NTV +, GenralSat Tricolor and has a resolution of about 800x600, simple terrestrial TV is even worse.
Large TVs have permission from 1300 usually newfangled Full-HD 1920x 1080. Now imagine that image 800x600, stretched to 1920x1080.
Believe me, your old tube TV, will show better than an order of magnitude, the picture quality.
To appreciate the power of Full-HD, the only way out is to buy Blu-Ray playback (from $ 500), plus the Blu-Ray discs (100 $).
Think about whether or not it you, consoles and movies can certainly look at the excellent quality, but the usual TV and DVD discs will look more than pathetic.
If you have the first question answered 1 article), then yes, telly with support Full-HD is your choice, but if 3) is closer to you, do not chase the permissions, 1024 it is HDTV, which we do not yet have. Buy a TV for growth, it makes no sense, after 2 years will be quite all the way, going to replace the laser and LED TV.
Because better save a few hundred, and invest more in their acoustics.
If you answered the question 2), then the LCD may be more suitable, due to a long service life, plus a heated and less power consumption, but it is true only if you do not watch TV much, but it works for you 20 hours per day (as an example, clubs and restaurants).
Important: general equal, plasma processing weak signals better LCD, because if you periodically like to see a simple TV channels, take the plasma panel, currently among the large TV sets is the most sensible choice.
And the LCD can not display a black color, replacing it with a dark gray, which is noticeably when watching a thread beautiful film on DVD.
By brand of mid-priced niche.
If the plasma, the choice should be maintained between Samsung, Panasonic, Philips.
Samsung cheaper Panasonic expensive but quality. About Phillips heard completely opposite view on that in no case, to - just take them, because here I leave to your judgment.
If you do decide to take the LCD, the Sony.
As for me, after a long search, I chose a 42 "plasma TV from Pioneer with a resolution of 1365x768. For the price cost as 50 "Panasonic, but more than satisfied.
And projectors?
Why is silent about the projectors? Because at the beginning of this article, we agreed that the TV, select it at the moment, but not for growth. While the projector is still not able to compete (at least due to resource bulbs that need to be changed regularly).
Summarizing:
 - If you take a big telly, take care about the quality of the signal fed to it, in any case, put a digital source, such as NTV + and Tricolor;
 - Do not chase higher resolution, this extra money, and in the broad masses of the Blu-Ray will not yet very soon;
 - It would be desirable, it is impossible to watch the big telly at close range, peremerte your room, and, on this basis, select the diagonal;
 - At this point in our conditions is reasonable to choose plasma rather than LCD, primarily due to the fact that the TV picture will be displayed qualitatively;
 - Do not take the TV for growth, such as when it's an HDTV or other high-tech joy rather come LED and laser TVs, so to buy now rather than later;
 - Telecom 50 & quot ;, often go without supports and without built-in speakers, so keep in mind that there may be additional costs;
 - Built-in digital tuner - a waste of money, not the CIS, these technologies are not yet as well podderzhivayutisya.
Hopefully, some tips are useful to you, all as described above expresses the porridge from the knowledge that has been obtained for a week, if what is wrong, comments are always open.