Occasion wear long evening dress falls in our lives very often, but this is usually the time comes suddenly, leaving little time to acquire it. This season, in search of the perfect evening dress remember about the era of the 20s and art deco style.

Long evening dress Alexander McQueen

Looking at evening dress Alexander McQueen, once you understand that Sarah Burton to create this collection of inspiring sea. Models in long dresses, studded with pearls, like the mermaid, comes up from the sea depths.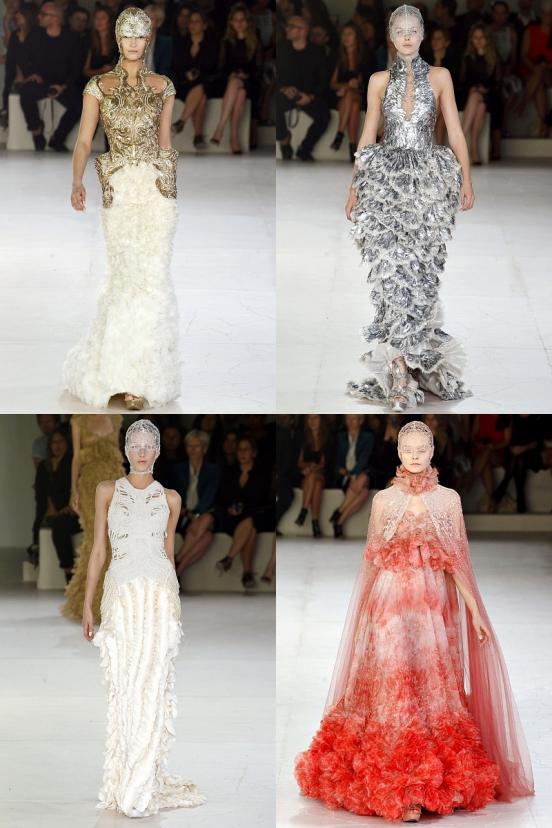 Long evening dresses Elie Saab

Dresses from Elie Saab always luxurious and elegant, and this season is no exception. The collection is divided into several blocks according to color - white, yellow, orange, green and blue. Dresses made of transparent chiffon, lace, trimmed with sequins. They are all very different, but they have a common part - a thin belt at the waist to match the dress.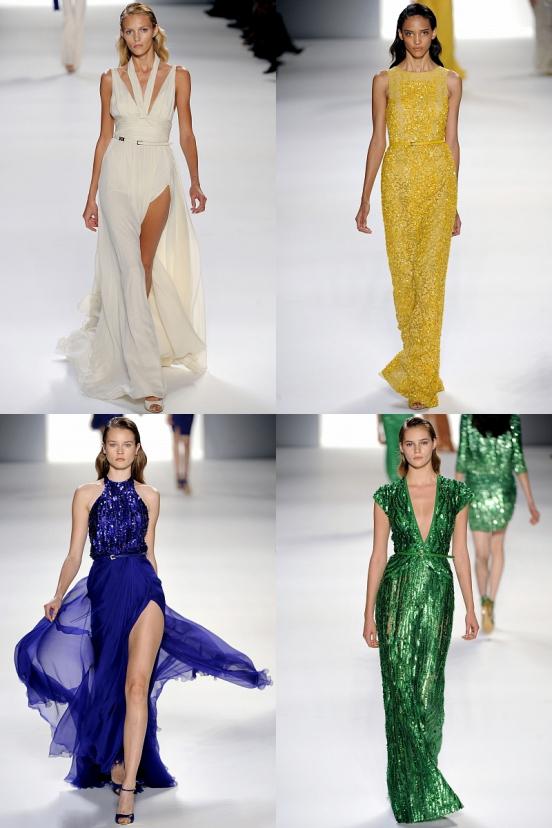 Long evening dresses Ralph Lauren

Elegant evening dress in the spirit of old Hollywood are made of pale pink satin and silver. Long Evening Dresses 2012 Ralph Lauren offers to carry boa and pearls.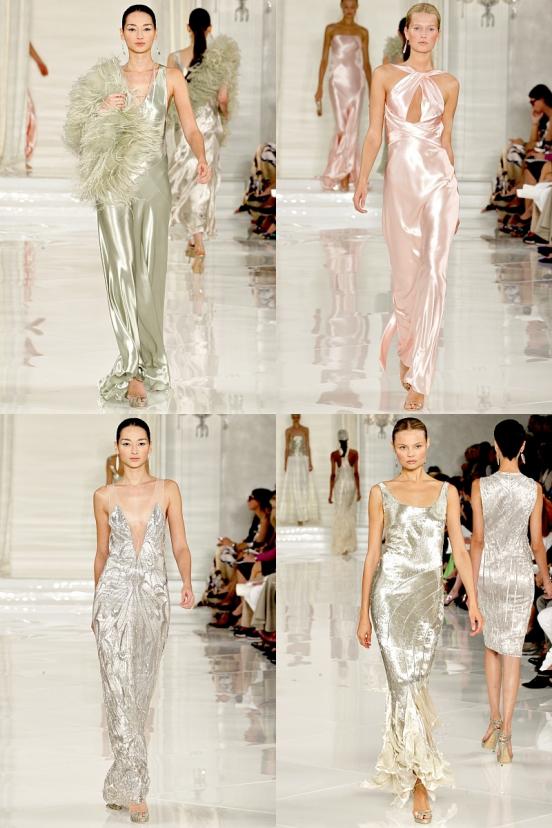 Long evening dresses Marchesa
Long evening dresses from Marchesa in 2012 have combined the best of the era of the 20s. Fringe, lace, sparkles is marabou feathers and embroidery combined in exquisite smoky gray.

Long evening dress Oscar de la Renta

Oscar de la Renta has created a variety of fabulous dress silhouettes. Tight-fitting top piece dress deliberately arguing with volume skirts and deep cleavage modestly covered chaste lace. This contradiction is not the last role played by the fabric - organza, silk, chiffon, lace and even brocade.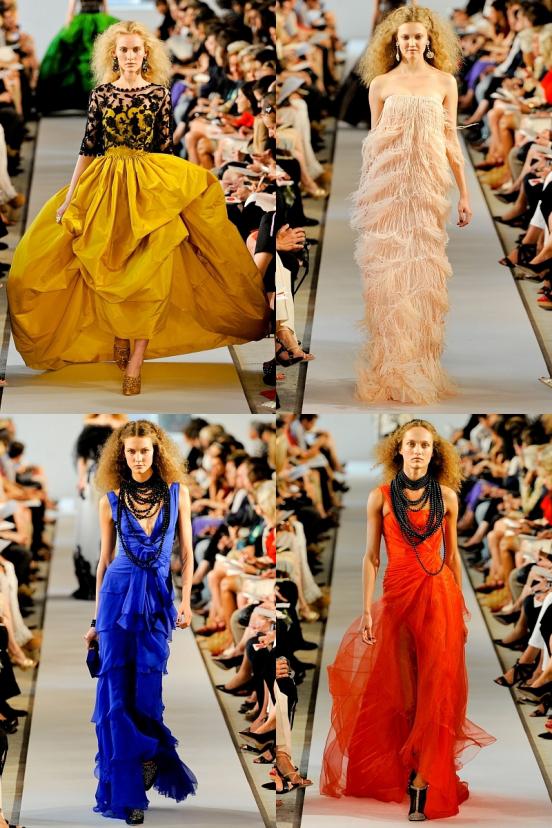 Long evening dresses Valentino

Clothing Valentino combines elegance and youthful enthusiasm. The stunning beauty of lace, a lot of embroidery, the emphasis on the waist, voluminous sleeves organically united in evening dresses Kiuru Maria Grazia and Pier Paolo Pikkioli.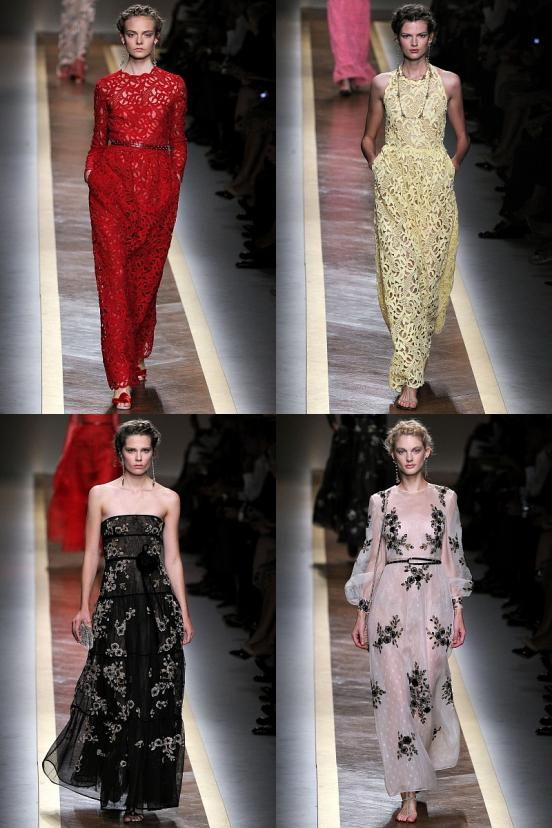 Long evening dresses Christian Dior

Pastel colors on the gowns look even more fresh and spring Therefore, combined with contrasting black, and the length of the maxi in tandem with transparent chiffon and silk looks sexy but not provocative by pleating, and the finest handmade lace.