In the season of spring-summer 2012 the leading role played by the length midi, but not deprived of attention and owner of beautiful slender legs.
Short Evening Dresses 2012: Blumarine
The main colors of mini dresses in the collection Blumarine appear black and white. However, the collection does not seem boring. Bulk finish creates a unique effect blooming fantastic flowers.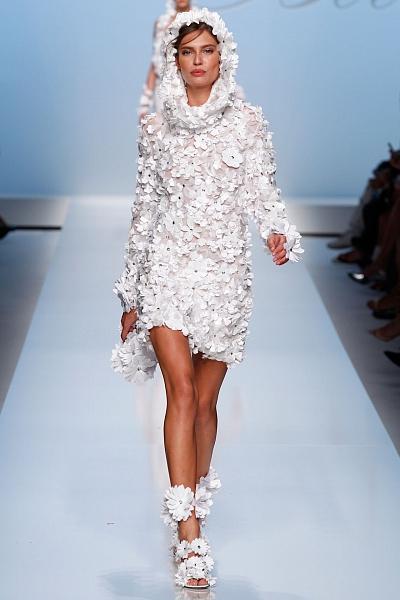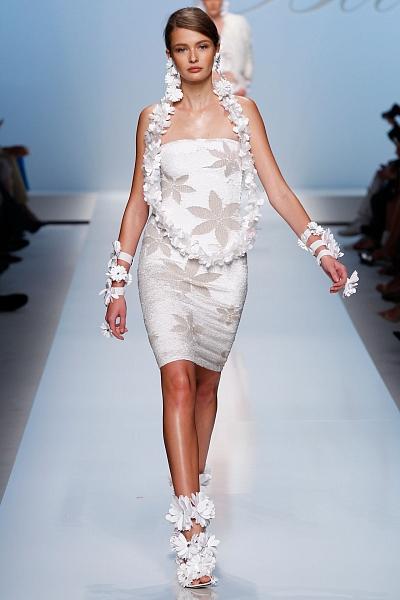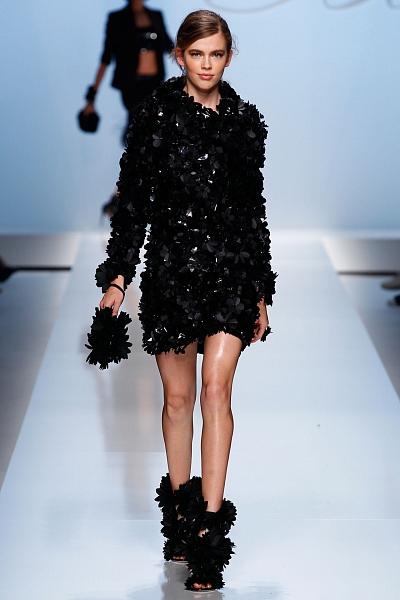 Short evening dresses 2012: D & G
Intrigue collection is that it is the last for the second line of Dolce & Gabbana. Came to the podium model in ultra-bright dresses, as if made of colorful silk scarves. It is noteworthy that sometimes one dress can be seen mixing a few prints. These dresses are perfect for a beach party.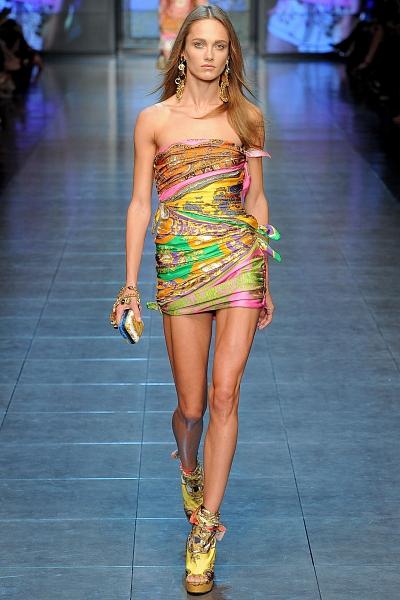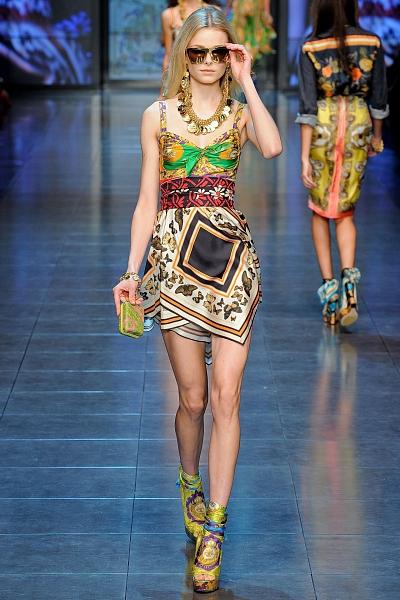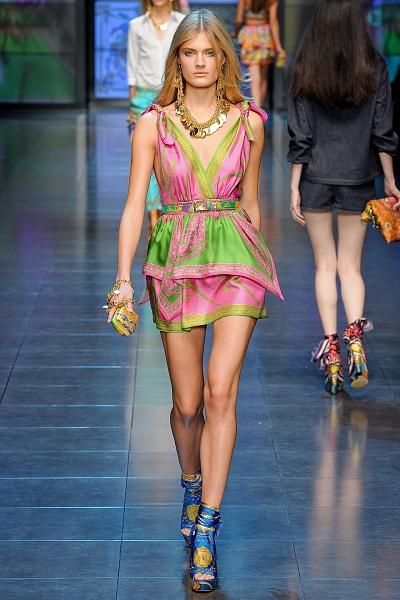 Short Evening Dresses 2012: Alexander McQueen
The focus of a small doll dress with richly embroidered with sequins top and exaggerated lush, sometimes ragged bottom. Primary colors - pastel, only one dress eye-catching blood red. Latest dress with an asymmetrical hem length. In this collection are made of transparent fabric, trimmed with lace and feathers.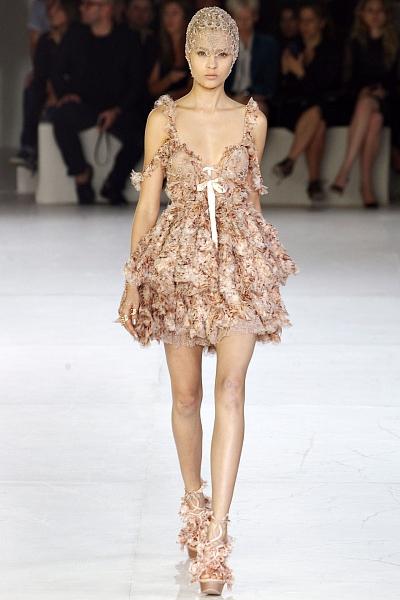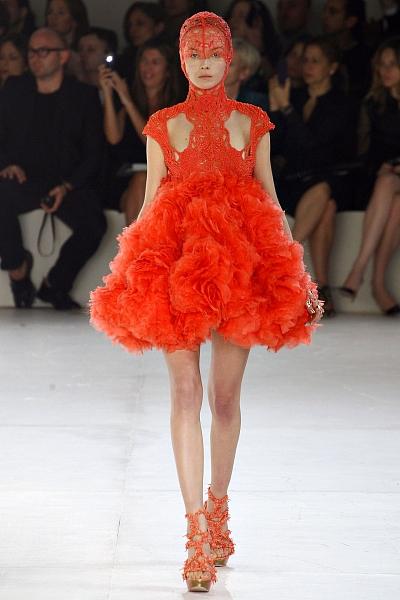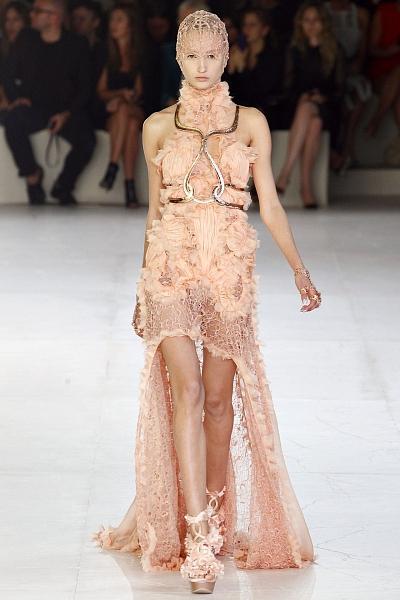 Short Evening Dresses 2012: Balmain
Balmain house designers do not change their style. The collection includes a large number of ultra-slim cut dresses. Designers preferred the combination of gold with white and black and white, sometimes crystals cover almost the entire surface of the dress.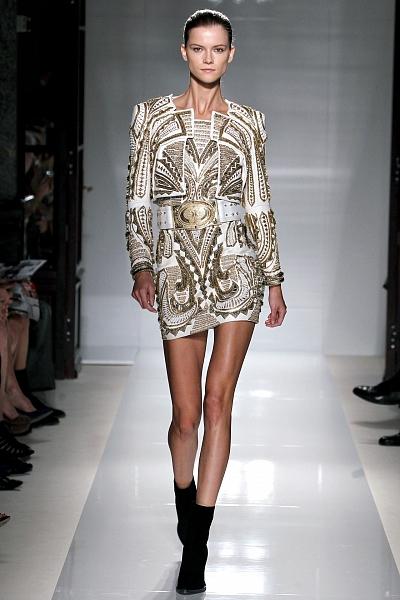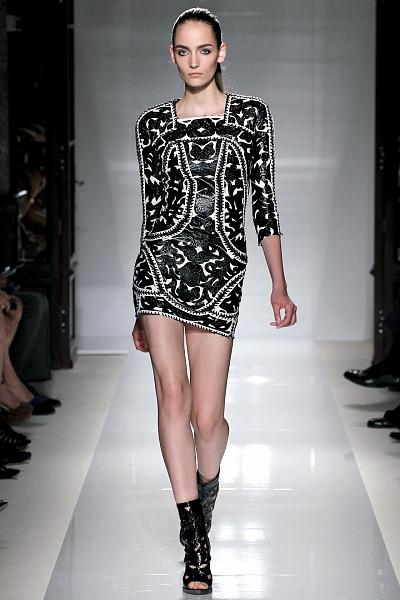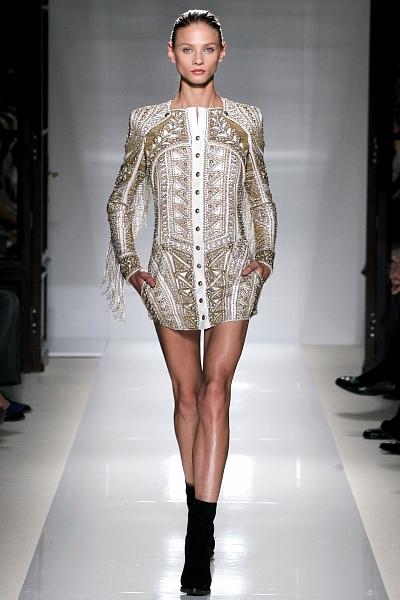 Short Evening Dresses 2012: Miu Miu
Miu Miu collection is no different wealth mini dresses, but delightful three trapezoidal dress red, burgundy and blue, made of lace, simply dazzling.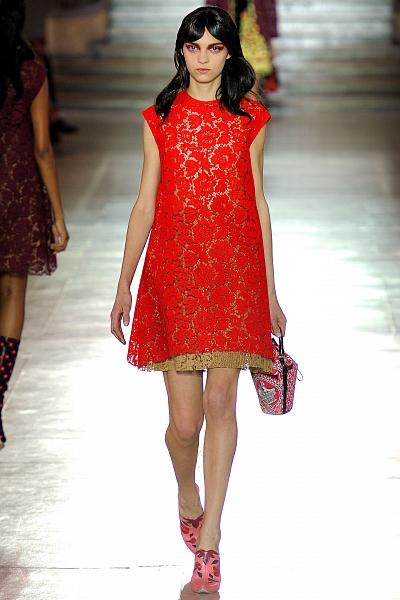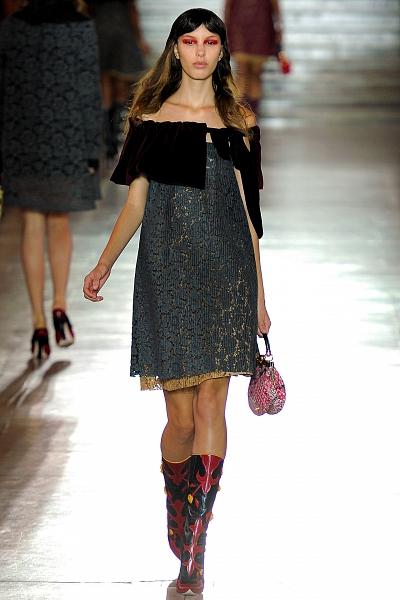 Short Evening Dresses 2012: Givenchy
The collection of Givenchy presented mini-dress with an asymmetrical hem trimmed inserts of transparent material and decorated with stunning surround jabot. Winter trends of the next season went Basque, which gives the dress a special glamor. Primary colors - black and white. Young girls may choose disco made of sparkles.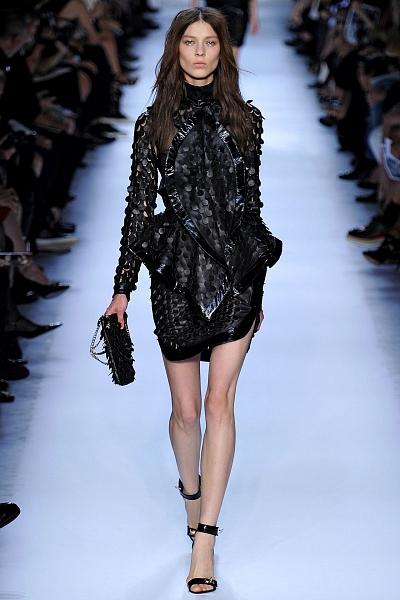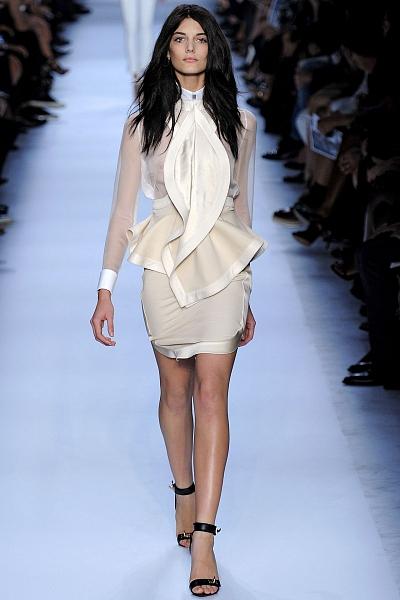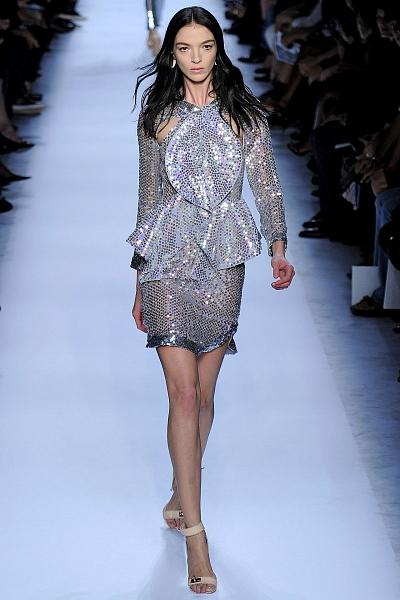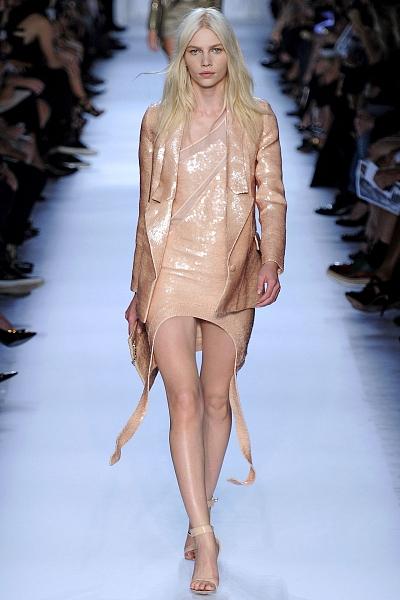 Short Evening Dresses 2012: Moschino
The main theme of this collection was Spain, in particular, matadors, so no wonder the presence of gold and black, the abundance of lace and embroidery.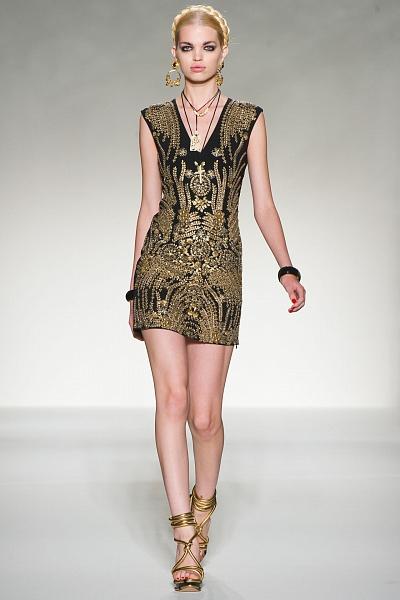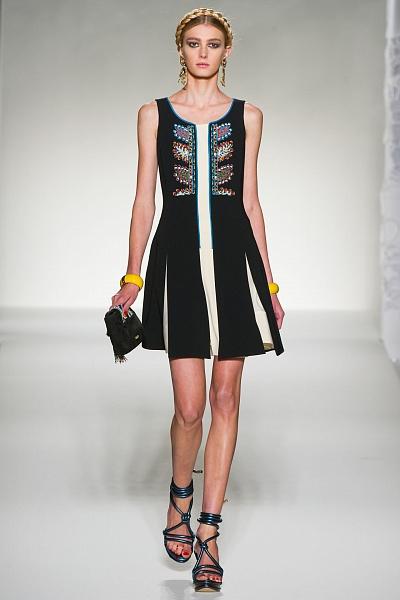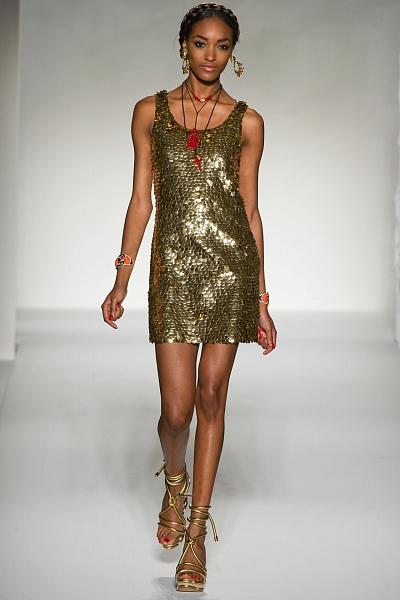 Short Evening Dresses 2012: Valentino
The basis of the collection - transparent inserts, open shoulders and pastel colors. Delicate lace creates a feeling of extraordinary lightness and grace.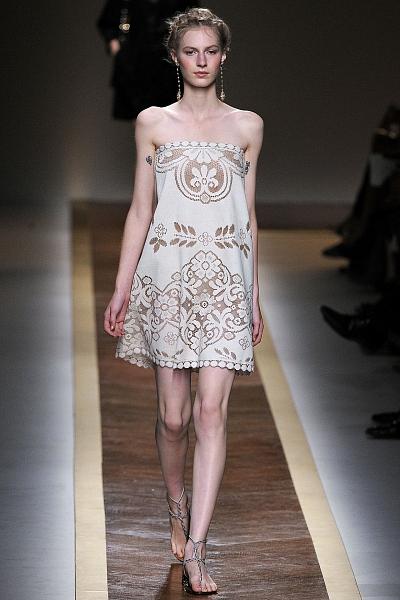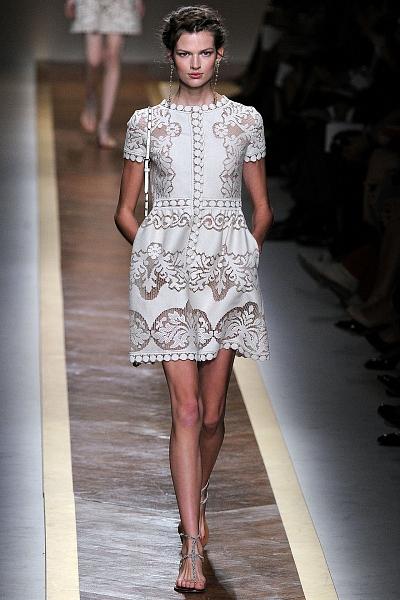 Summarizing our brief, we can say that in the spring-summer 2012 the main trend for short evening dresses became pastel colors, black and white, lace inserts of transparent fabric and all kinds of decoration rhinestones, feathers and sequins.